Stock photos are hated by many people. Most of the time, the animosity is valid. Stock photos are generally expensive. Some are borderline weird and creepy. And if you don't try to search thoroughly, you will be presented with generic or robotic images.
But in reality, stock photos are not that bad if you know where to find and how to correctly use them. If used properly, they can enhance your design, content or material to attract more visitors. In a pinch, they can be the solution to any image problem you might have with your content.
Alas, not a lot of internet users know how to properly use stock photos. Lucky for you, we've compiled the do's and don'ts for using stock photos in your content marketing strategies.
Stock Photos

DO's
Check the photo's rights and licenses.
Image rights and licenses can be a little scary and a lot confusing, especially for first-time users. But they need not to be. To avoid any mistake concerning rights and licenses with stock photos, all you need to do is read. The stock photo website or agency will provide you with all the necessary information about the stock image provider and further data on image releases. If there's something in the rules or terms you're not comfortable with or confused about, contact the agency.
Also, read up about the photographs you will use. The rules may differ depending on how you use the images (ex. editorial shots for a blog site, commercial shots for a blog shop).
Give credit when necessary.
It doesn't happen all the time, but sometimes crediting the stock image provider or vendor is necessary. Again, all the necessary information about this clause are available on fine print. Remember, giving credit to the source is not just a sign of politeness, it can also be a legal requirement.
Make certain the photo fits your brand.
It's easy enough to get a bit overwhelmed with the seemingly endless amount of stock photos available today. When choosing the right one for your content, make sure that it fits the core message of your article and the style of your website.
Choose stock photos that don't scream "stock photos."
If you've researched about stock photos before, you know what this means. These are the photos that are unnatural or over-posed. Stay clear from these images.
The best way to "un-stock" a stock photo is to edit the image before using it. You'll find it amazing how different a photo can look like with a well-chosen filter and a certain crop.
Go for candid shots.
If you want people to relate better to what you're trying to say to them, choose a visual aid that is relatable. Candid shots are more humanized than modeled shots. A lot of stock images are entirely staged with the model gazing directly into the camera often with an exaggerated facial expression. This type of shot looks less believable than a photo with people in a candid moment.
When you search for the right stock photo for your content, ask yourself: Is this image believable? If the answer is "No" or you're hesitant about it, keep looking.
Choose call-to-action photos.
If a candid photo doesn't fit the message of your content, search for an image that triggers a call-to-action response from the viewers. Your site visitor can be easily converted if you assist them with subtle cues or psychological nudges. A visual aid is one of these subtle cues you can use.
Pay for one expensive, high-quality image than several cheap ones.
A large, high-quality, impactful stock photo is a lot better than several small, low-grade, cheap images. It's already a given that stock photos – the great ones – don't come cheap. But, if you find one that fits the bill, don't hesitate to invest. You can use the stock photo as the main photo on your homepage – something that will always catch the attention of your site visitors.
Stock Photos

DONT'S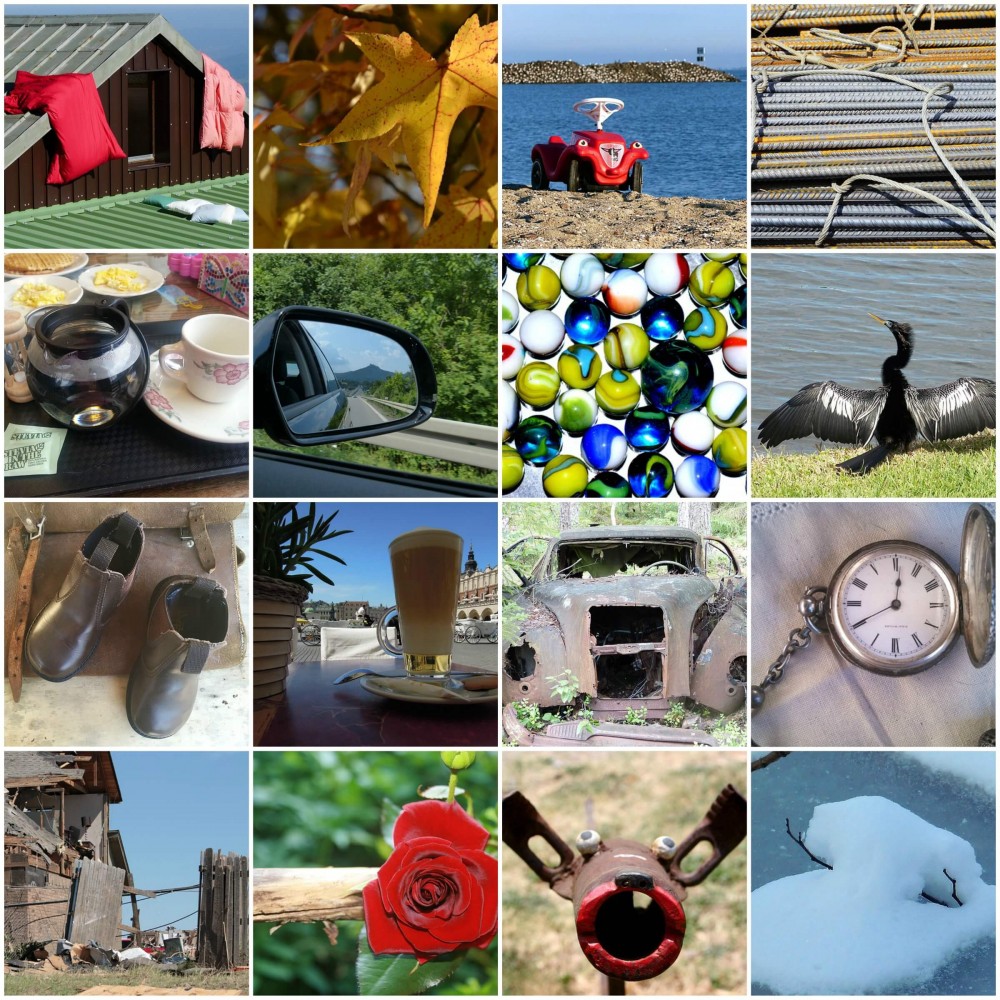 Use a stock photo when you have another great alternative.
It's common knowledge that most online professionals (ex. website designers, bloggers, etc.) are multi-faceted creatures. Chances are, if you know how to design websites or if you're a pro-blogger, you know how to take cool photos. If so, instead of spending money to buy bland or common stock photos, set up a photo shoot. This way, you avoid shelling out money, you get to practice your skills, and more importantly, you have the specific image you want.
If you're not adept at taking photographs but have some talent in sketching, then use that skill as an alternative. Paint or sketch the image you want. This is actually a lot better because it will set you apart from other websites or designs.
Choose overused or cliché stock photos.
When it comes to stock images, more often than not, your first idea is the most generic. Just look at the photos at Google Images. If you type in a generic search, the search results will give you, more or less, the same photo concept. If you want to effectively use a stock photo, dig deeper. Make sure that the photo you're buying is not used in just about every content or homepage in your niche.
If a cliché is all you've got or one that oddly suits your needs, try to change or enhance the image using photo editors. There are tons of free options available online that provides basic to advanced photo editing features.
Buy stock images that don't relate well to your style.
The correct images can smartly tie up a good-looking website. The bad ones can instantly ruin it. To make a strong visual connection – starting from your website, right to your articles – the stock photos must relate well with every aspect of your business. Use photos to reinforce your brand and your message. Even if the stock images are for your personal blog, make sure that they're not just there as decorations, but also add a subtle meaning to what you're saying to the world.
Settle for outdated or non-professional photos.
When you purchase a stock photo, always make sure that the quality of the image looks like it's been photographed with a modern, high-resolution camera. Basically, it should look like it's not something you can easily capture using a $100 digicam or camera phone.
Also, notice the models in the photo (if there are any). Check their style of clothing, haircuts, accessories, or even vehicles. Unless you intentionally want a retro look or a #throwback photo, make sure the images were taken in the past five years.
Outdated photos can easily bring down the quality of your website, content, or whatever you're designing. If your task is to create a modern-looking website, you should not buy a stock image that screams '90s #FridayFlashback.
Crop unnaturally.
One of the major issues with stock photos is that the images are rarely shot to fit the space they're needed for. This means having the need to edit the stock photos to effectively use them, which can be frustrating, given you're already paying for the images. The least you can do is to present them accordingly.
To avoid any space awkwardness, image cropping is needed. While this is a basic editing skill, unnaturally cropping an image can easily turn it into a useless photograph. Don't compromise the visual impact the photo brings. If the blank space you have can't fit two models, make sure you crop one naturally. There shouldn't be any cropped arm or shadow lurking on the photograph. That will be just too creepy and unnatural.
If cropping doesn't work, you can always look for another photo to use, one that will actually fit the space and the style of your design.
Visual Impact
Images are necessary if you want to attract the attention of everyone. Photographs also help to drive a point or trigger a response from your site visitors. Photos are effective in enhancing the performance of your marketing strategies and advertising initiatives.
Stock photos may not be popular to many, but their visual impact can't be denied. Why else would there be thousands of stock arts and images out there for anyone to purchase? However expensive or disturbing some are, the demand for them is high – which drives the point of their importance. There are many avenues where stock photos are used. They have the most impact on the following online spaces:
Homepage
Adding photos on your website's homepage can tell a stronger and more compelling story at a glance. However, you have to be careful with the stock photos you choose for your homepage. Deciding which images to use shouldn't be a thoughtless process. Rather, there should be strategies and deliberations involved.
Consider what the objective of your homepage is. Think about the message you'd like to impart. You need to have a better understanding of your audience and know what might grab their attention the most. When you have these considerations in check, choosing the stock photos for your homepage will no longer be hard.
Landing page
For a website's landing page, a picture is worth a thousand words. Instead of boring your site visitors with paragraphs after paragraphs of studies and statistics, convince them with images. You can use stock photos to drive your point. They can serve as calls-to-action. With basic image customization, you can use stock photos to boost the conversion rate of your landing page. The images also offer a compelling visual that ultimately connects to your brand.
Social media posts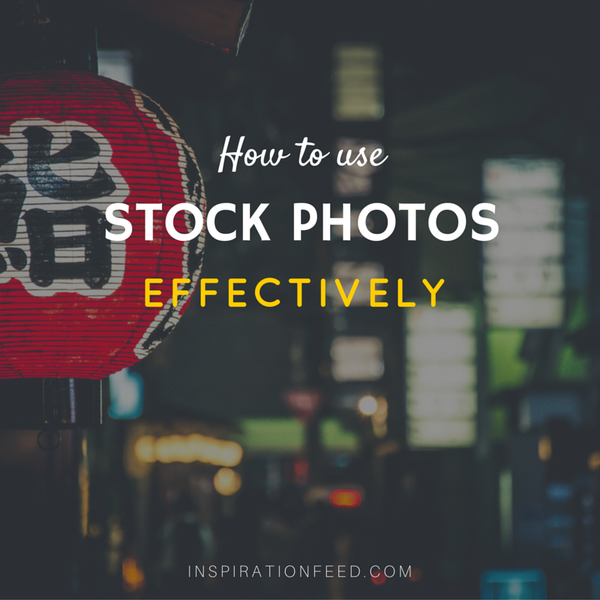 Social media plays a huge role in targeting your audience. Posting pictures on various social media channels have proven to be effective, especially in encouraging the market to try a product or hire a service.
On Facebook alone, visual content means more engagement. A recent study concluded that Facebook updates with images generate 55 percent more Likes than text-only posts. Adding photos on Facebook updates consistently is not an easy feat, but with the right stock images, the task is more manageable with the results well worth the time and effort.
Call-to-action
A call-to-action is the pathway to conversion rates. Stock photos as CTA visual aids often trigger a positive response. If the correct stock image is used, visitors will become enticed by the photo and compel them to click through. The way to do it is to choose an image that is simple yet interesting, clutter-free yet attractive. Don't forget to add a bright-colored CTA button, while keeping in mind that the text overlay should be easy to read and concise.
Blog posts
For the exact same reasons photos shared in social media channels increase engagement, so do photos used in blog posts. In reality, social media platforms are effective promotional channels for you to advertise your brand. Thus, choosing the right visuals for your content is important. Relevant and relatable stock photos suggest a connection to the blog content which can make your visitors more engaged.
PowerPoint presentations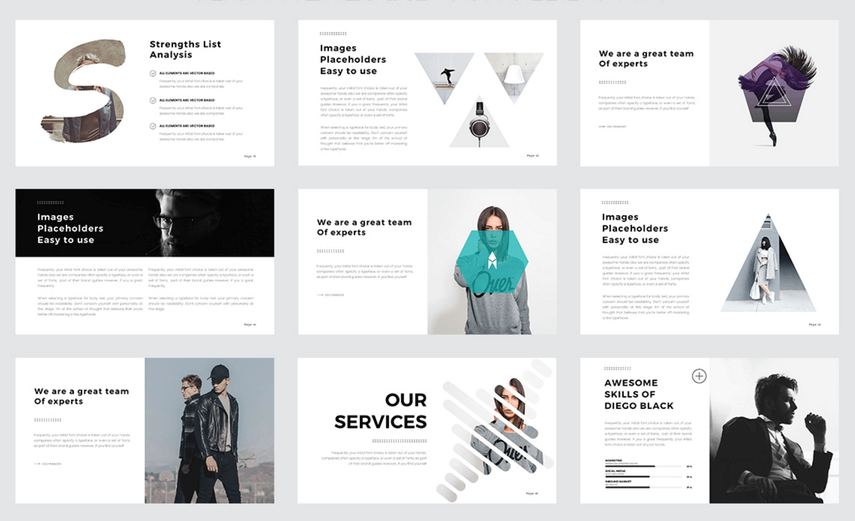 One of the popular marketing tools that has tremendously grown in the past couple of years is SlideShare. This PPT-centered tool purportedly receives about 60 million visitors every month.
To stand out from that overwhelming crowd, you need a presentation heavy on images rather than text. Remember, people are visual by nature. So, photos are more engaging than text-based documents. With the right stock photos, you can effectively communicate your message with minimal efforts.
The presence, or lack thereof, of a great visual aid can make or break a design. Whenever possible, use a custom photo or artwork to set yours apart. But if it's not feasible, the next best thing is purchasing high-quality stock photos. Choose the photos with extreme care. Think of them as investments. Take the time to search for the right pieces. Make them even better, if you can, with advanced photo editing skills. Make an effort. A stock photo may not be the best thing to use for a one-of-a-kind design, but it comes a close second.
Where to Find High Quality Stock Photos?
Finding high quality stock photos isn't that hard if you know where to look. Here is a list of some of my favorite websites that I personally use when I need a great stock photo.
Fancycrave.com – Free high resolution photos from professional photographers. Two new images every day.
Tookapic Stock Photos – 10,000+ High quality free & premium stock photos.
Twenty20.com – Authentic stock photos that tell a story.
Pixabay.com – Over 550,000 free photos, vectors and art illustrations.
Unsplash.com – Free high-resolution photos. 10 new photos every 10 days.
Creativemarket – 250,000+ photos from independent photographers, like me!
The Motherload: 80+ Free Stock Photo Websites – A blog post we put together a few months ago where we listed more than 80 free stock photo websites.
800+ Free CC0 Stock Photos
If you need beautiful stock photos but don't want to waste your time looking for the best ones, don't worry we got you covered. Here are some stellar photo packs from Fancycrave.
Winter Photo Pack – 105 images of people, animals, and of course winter landscapes shots from different countries around the globe.
Silhouette People Photo Pack – Hand-picked collection of silhouette people contains 55 high resolution photos that can be used commercially and personally.
Automotive Photo Pack – 40 automotive photos.
Flower Photo Pack – 40 high resolution photos perfect for presentations, background, banners, timelines, mockups, etc.
Cinematic Clouds Photo Pack – 20 High Resolution photos of cinematic clouds.
Workspace Photo Pack – 70 beautiful workspace photos of laptops, tablets, mobile phones, etc.
Beach Photo Pack – 36 stock images that capture the beauty of Summer!
Photography Photo Pack – 36 beautiful photos of cameras, camera gear, and lenses.
Abstract Architecture Photo Pack – 40 beautiful abstract architecture photos.
Mountains Photo Pack – 36 beautiful photographs of mountains from around the globe.
Nautical Photo Pack – 45 beautiful high resolution photos for your future projects.
Music Photo Pack – 40 photos of audio equipment, music instruments, and artists.
Emotional People Photo Pack – 100 beautiful photos of people.
Coffee Photo Pack – 45 beautiful coffee themed photos.
Fashion Photo Pack – 100 stunning pictures of men, women, clothes, accessories, etc.