Last Updated on January 24, 2023
Thanks to the hype surrounding 5G, most people already know that the term refers to fifth-generation telecommunication technology. But what does it mean when "5G UC" suddenly pops up on your smartphone's status bar? We have the answer! Grab this quick read to learn everything you need to know about this new abbreviation. 
It's a Type of 5G Network
When you see 5G on your phone, that means that you are connected to a fifth-generation network. 5G UC itself is relatively new. It rolled out in 2021 to over 200 million T-Mobile customers. Therein lies the first difference between regular 5G and 5G UC. Only T-Mobile users have access to this network and it stands for 5G Ultra Capacity. In short order, when you see 5G UC appear on your status bar, it simply means that you are on T-Mobile's strongest mid-band wave.
The Performance Difference Between Regular 5G and UC
Okay, so now we know that it's T-Mobile's best but normal 5G was also touted as the ultimate, next-generation connection that would make everything better. So, if 5G is supposed to be so wonderful what exactly is the difference and why would anyone prefer 5G UC?
Under optimal conditions, 5G UC is faster and more reliable than 4G and 5G. T-Mobile's network is also known to be more dependable in crowded areas like schools, cafés, military installations, and businesses. 
In recent months, the truth about normal 5G has also come to light. As it turns out, the rollout and marketing were extremely messy and even misleading. Some 5G networks are actually still the same as 4G, so they offer no real advancements. Indeed, AT&T has a signal that reads "5G E" but it's actually their LTE network. In this sense, 5G UC appears to be a more advanced and honest network that customers can rely on.
Which Phones Support 5G UC?
For the time being, 5G UC is only available on Android and iOS devices. Check the product names below for a more detailed list of compatible phones. A quick note: This list will undoubtedly expand as new iPhones and Android phones (and possibly other devices) become available and compatible with 5G UC.
iPhones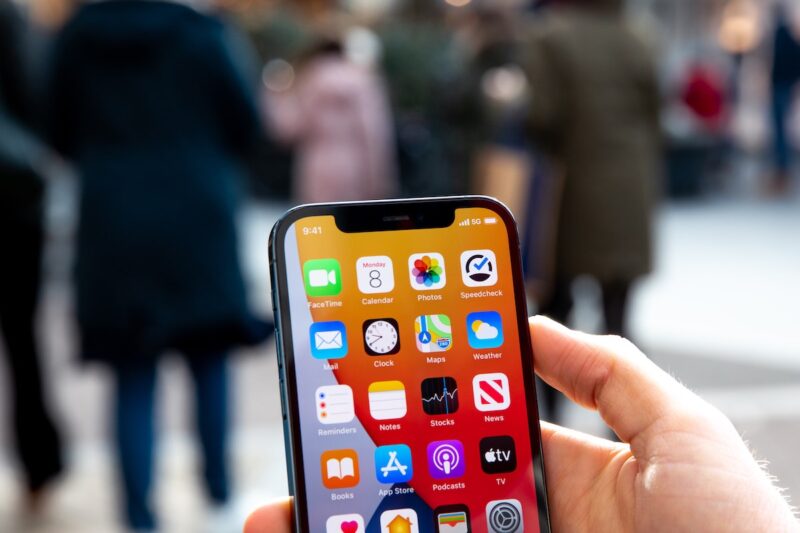 iPhone 12

iPhone 12 Pro

iPhone 12 Pro Max

iPhone 12 Mini

iPhone 13

iPhone 13 Pro

iPhone 13 Pro Max

iPhone 13 Mini

iPhone SE 3
Android
Galaxy S21 FE

Galaxy S21 series

Galaxy S22

Galaxy S22+

Galaxy S22 Ultra 

Galaxy Z Flip 3

Galaxy Z Flip 4

Galaxy Z Fold 3

Galaxy Z Fold 4

Galaxy Note 20 Ultra

Galaxy A52 5G

Galaxy A53 5G

Galaxy A32 5G

Galaxy A13 5G

Galaxy A71 5G

Pixel 4a

Pixel 5 series

Pixel 6 series
FAQ
Q: Why do I see 5G UW on my phone's status bar?
The 5G UW signal is fairly similar to 5G UC. However, it's not linked to the T-Mobile network. Instead, it hails from Verizon and indicates that you are connected to their "ultra-wideband" network. On some devices, it might also display the abbreviation "5G UWB" but it's the same thing as 5G UW. Verizon's low band is marked as just 5G.
Q: Is it true that 5G networks are harmful to human health?
There is no reliable evidence that 5G towers have harmful effects on the surrounding communities. A lot of people are concerned about this possibility and perhaps future research can settle the debate either way. But for the time being, it appears that 5G networks and their related frequencies are relatively safe. 
Q: Do I need to apply to get access to a 5G UC network?
No, you do not need to apply or do anything special to get access to a 5G UC network. If your phone or device is compatible, and you are a T-Mobile customer, then you should gain automatic access. If you are a Verizon customer, then you should also get automatic access to their version of 5G UC (5G UW).
Q: My 5G UC connection is slow. I thought it was supposed to be a faster service?
Under normal circumstances, your 5G UC connection is supposed to be strong in both speed and coverage. However, all networks can suffer glitches or outages that can affect the strength of your phone's signal. Downloading large files can also slow down the speed of your connection. If you can, check the status of your local tower or provider, or whether your phone is busy downloading anything.
Q: My phone no longer shows 5G UC. What's going on?
If you've always had 5G UC and suddenly it's gone from your phone's status bar, then the problem might be a tower outage. If that is the case, then your connection will be restored as soon as technicians fix the problem. You don't have to do anything. However, sometimes a phone can be the cause, and then, usually, shutting it off and on again fixes the issue. 
Q: Can I get 5G UC on my PC?
At the moment, this type of 5G network is only available on compatible iOS and Android devices. It is not currently available for PCs and other phones. However, who knows? Maybe this will change in the future, especially regarding mobile coverage for other types of smaller smart devices.