Last Updated on November 18, 2020
If you are reading this post, it is probably because you are curious about how much does a real estate agent really earns? How easy or difficult is it to earn money in this profession? If it is worth exercising it and especially if it can really be your thing.
It should be noted that it is obvious that money is made within real estate, we will not focus on the agencies or brokers that have the agents underneath, but on the agents themselves, those who are dedicated to cold calling, prospecting, to attract houses and those who share commissions for buying or selling.
Some years ago I took on the task of looking for an opportunity in real estate, honestly, it is a business that attracts me a lot of attention, especially the money that can be earned with it. Yes, I know that everyone listening to real estate immediately relates it to big profits, little effort and life on another level. Very different thing in reality.
I was looking for an opportunity in a real estate agency to start learning about the business, but every time I looked in the classifieds I saw a common denominator in the agencies that were looking for new candidates, and this was …
"For growth, we request real estate consultants, we don't need experience we train", I saw him constantly, several days and even for months in a row, which led me to think that it really only meant one thing >> High desertion and constant rotation of its agents.
By reading multiple articles by experts in real estate sales I came to a conclusion >>>  Because It Is Not Easy at all.
First, let's know about the realtor
What is a Realtor?
How it helps in the buying and selling process
How does a real estate agent help you in the case of leasing?
How are real estate brokers compensated?
How much is the commission percentage per sale?
Who pays for the real estate broker commission?
Where is the commission amount stipulated?
Why is it so difficult to be a real estate agent?
How Much Does A Real Estate Agent Make?
Is it really worth working for an agency as a real estate agent?
What is a realtor?
In this way, the person in charge of working hand in hand with you is called. This real estate agent is trained to promote, negotiate, and/or buy or sell your property. With the intention of getting the most out of the process of buying or selling your property in South Florida.
At Skymarketing we have compiled several tips so that you can know how to choose and verify your real estate broker so that you do not have problems paying their commission at the end of the transaction.
How it helps in the buying and selling process
Document Review
"It is often thought that the job of real estate is reduced to selling the property. That is a falsehood, the agent is also in charge of promoting it and reviewing documents, among other actions, which is extremely important, "he says.
Taking for granted that the documents of a property for sale or rent are current is a common mistake. It often happens that after a brief investigation, deed problems are discovered.
The agent is in charge of reviewing the documents to see the status of a property in documentary and legal terms. Once he makes sure that all the elements are legally up to date, he makes sure that at the time of the signing of the sale there are no setbacks that cause delays and sanctions for breach of terms or dates.
Determination of the value of the property
A real estate consultant also helps you determine the market value of a house or apartment for sale. It is common for an inexperienced seller to try to put the same price that a neighbor or acquaintance put on his property without taking into account market trends and the particular situation of the property, such as finishes or its level of maintenance.
"We give an opinion of commercial value. In a valuation, a valuation expert is required and it is important to differentiate that aspect. However, the price that we suggest as real estate professionals is very close to the value of the property. This helps because many times it goes on sale by putting exorbitant prices on houses, time passes and when you see that there are no results, the price begins to fall, but by then a lot of time was lost and the opportunity cost is higher ", Explains Valdés.
Property promotion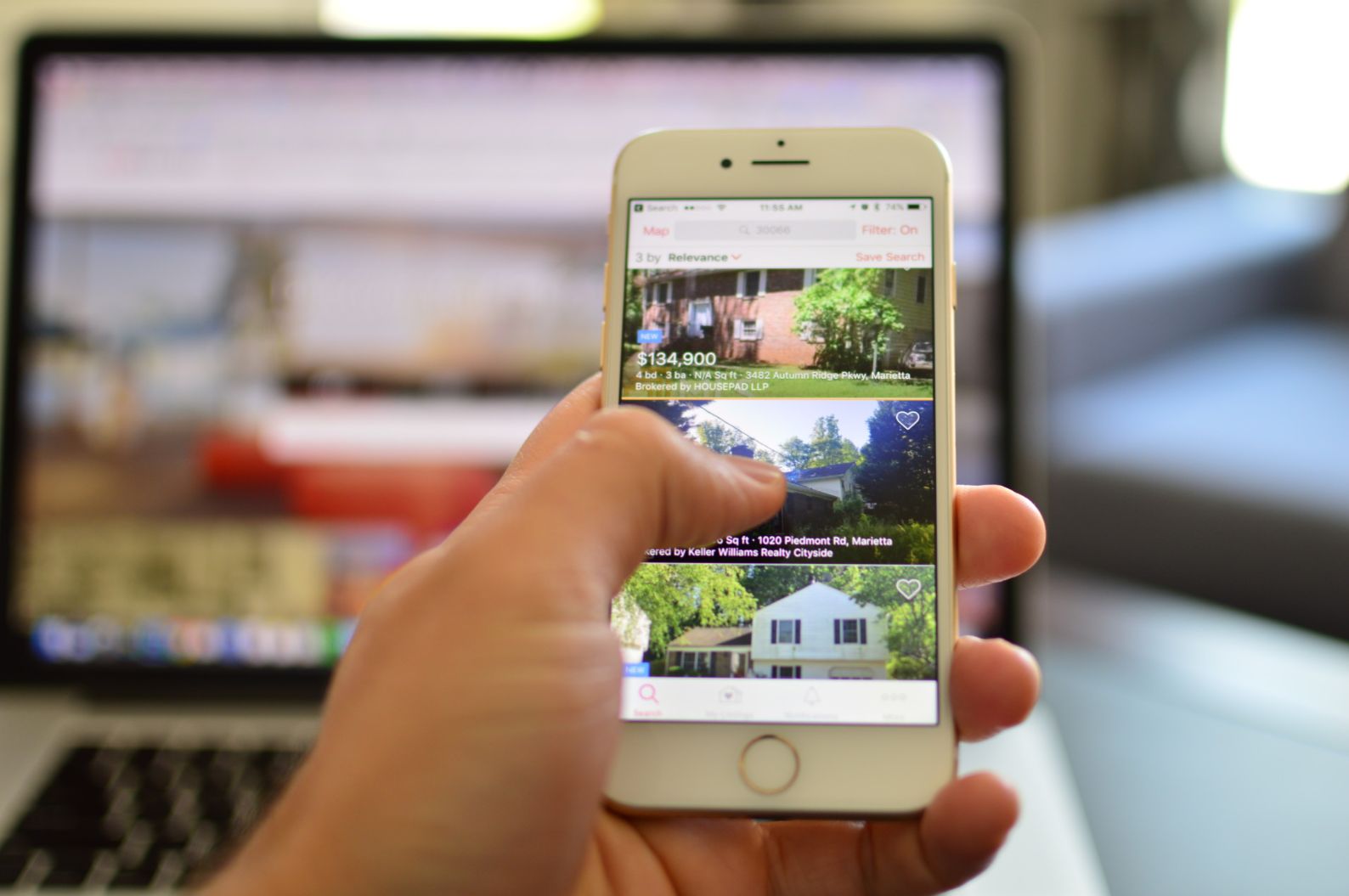 An occasional seller will advertise their home on free web portals, but the impact is different when the promotion is carried out by a real estate consultant. A professional invests capital to advertise the property on payment portals that offer various tools to improve the positioning of the advertisement and make it more seen by potential buyers.
There are even agents who hire professional photography services to enhance the property. The result of these strategies is that the speed with which a property can be moved is much higher.
Greater security
Although this is not always the case, of course, it can happen that when a buyer deals directly with the owner, he is exposed to being a victim of real estate fraud. As the president of APCI points ut, the real estate advisor acts as a filter that supports the review of documents, the establishment of appointments and all the security elements that both parties must have in the real estate sale or lease.
Negotiation support
The same support is provided in terms of negotiation. It is different to have the support of a professional than to make a decision about the price of a house under pressure or without having the necessary experience to guarantee the best conditions of an offer and the form of payment.
When it comes to the next step, the real estate consultant is in charge of checking that the purchase agreement or the lease is as fair as possible for the parties involved.
"At the time of the operation we give them a lot of certainty because once we have reviewed the papers, we can make a contract that protects both parties, we sign documents in which we give them the assurance that the operation is being carried out in the proper way. Many people do not understand technicalities or legal language and believe that downloading a template from the internet is the solution, but this can cause problems later because they only contemplate basic things. These templates are not up-to-date in accordance with the legislation and the result of signing them can lead to a big headache ", applies Capital Smart City
Once the contract has been signed, the real estate agent is the intermediary before the notary, supports the agency, the notarial procedures and the resolution of possible inconveniences. The client does not have to be involved in these processes, he only has to show up to sign.
How does a real estate agent help you in the case of leasing?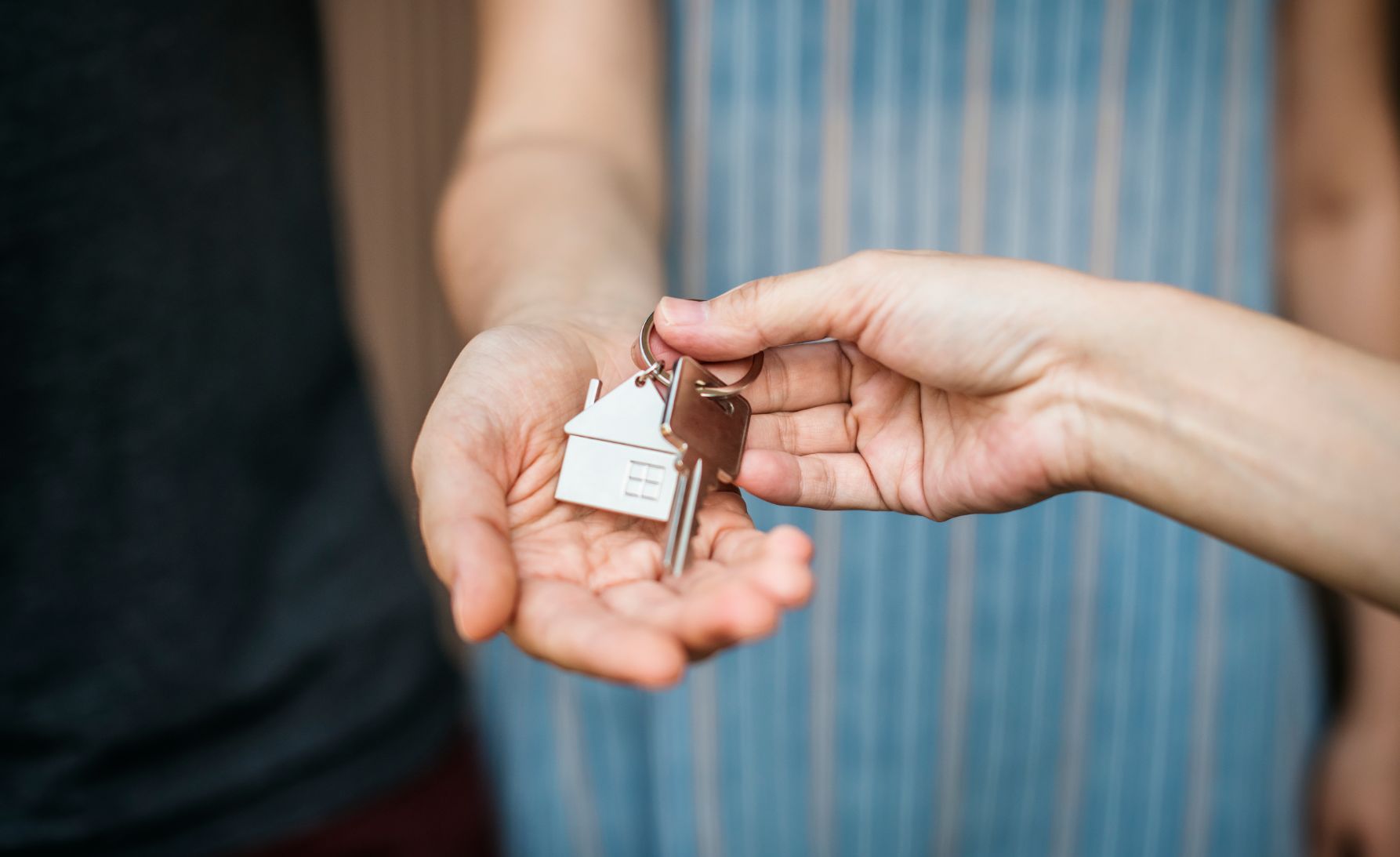 In terms of leasing, the agent reviews the background of the people through specialized portals in the search for customer information. In this way, it can be determined if the person has any lawsuits or criminal lawsuits against him. It also reviews the deeds of the properties that remain as collateral and guides the landlord to guarantee compliance with the contract.
How are real estate brokers compensated?
Realtors do not receive cash benefits on an expedited basis. Therefore, they are one of the few professionals in the world who DO NOT charge according to the time they invest in each project. The reason is that they receive income, solely and exclusively, when the process and/or transaction of purchase or sale of a property is completed.
This means that no matter the amount of time invested in a project or negotiation if it is not closed, the professional does not charge for their services. But if you get a real estate broker commission at the end of the process.
How much is the commission percentage per sale?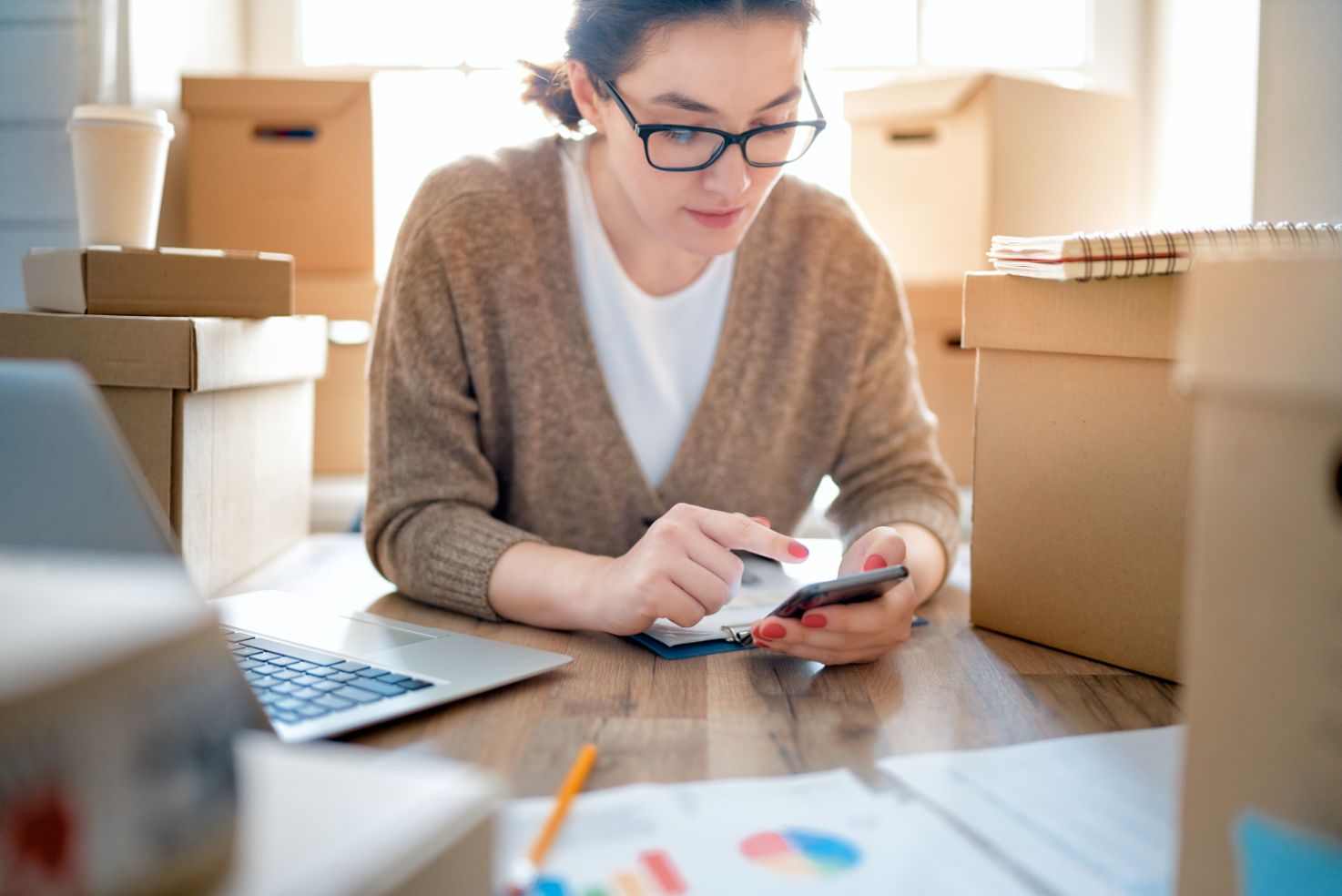 If the property is residential, the commission per sale will be 6% on the price of the same. Therefore, that 6% is divided evenly by the number of agents involved in the transaction. Normally, there are usually two, one represents the buyer and the other, the seller.
Upon receiving payment from the client, each agent must divide that 50% commission per sale. And, this division is carried out with their respective Brokers, according to the agreement that the agents have with their affiliated companies. Finally, the remaining amount will cover the agent's salary and expenses related to the sale or purchase of the property.
Who pays for the real estate broker commission?
In my book "The Successful Road to Your Property in Miami, Avoid Shortcuts" I detail that: "Technically the commission is paid by the seller and that amount is deducted from their income at the closing table. The commissions of the real estate agents are divided into the notarization between the buyer's representative and the seller's representative agent. And then, said agents, respectively, pay their Brokers ".
Where is the commission amount stipulated?
Normally when the seller of a property hires the services of a real estate professional, he authorizes it, through an agreement. Said agreement allows the Realtor to promote, negotiate and sell your property. Also, in that same document, the percentage of the real estate agent's commission at the time of the notarization is clarified. And, additionally, the percentage that will be paid to the Realtor representing the buyer is established.
It is essential that you bear in mind that having a real estate professional is a necessary tool. He, or she, will be an indispensable factor in any of the real estate transactions you carry out. Additionally, having an experienced Realtor who knows how to represent your interests ensures, not only the success of your negotiation but also that you obtain the greatest amount of benefits possible.
If you want to delve more into this or other topics of the real estate market in Miami, I invite you to purchase my book "The successful path to your property in Miami, avoid shortcuts" available now! by Amazon.
And remember, if you need someone to take care of your money as you would and who in turn can provide you with personalized advice focused on solving your problems, do not hesitate to contact us through our website or through our social networks. At Santana Sales Group we are at your service!
Why is it so difficult to be a real estate agent?
The common hours invested for the sale of a home is 85 hours, it does not matter how long you sell it, it is what you will have to invest in calls, classifieds, visits, etc.
Those 85 hours can go away in just 2 weeks, 2 months, or up to 2 years to sell the property. It is not as simple as you think. And those figures can be for experts, people who are already dedicated to this and have been in the business for years. Imagine a completely new person who doesn't know what he's doing, because most real estate agencies offer little or no training or very poor quality. There are really few agencies that care about the professional growth of their agents.
If the workweek is made up of 40 hours, and a year is 48 work weeks, which means 1920 hours, divided into the 85 that each sale takes, an average agent almost 100% effective would sell about  22 homes or real estate a year.
I repeat, this calculation is for a perfect case, where the agent must be 100% efficient and not have hours or downtime, that is, as soon as he sells one, he captures another and sells it without problems again, repeating the process, something that it is really very unlikely.
So, Approximately How Much Does A Real Estate Agent Make?
Let's take the gringo market as an example, where supposedly the agents live very well, sell great, and bill decently.
According to the PayScale in the United States, an average agent earns around $ 104 thousand a year. If we take into account that the cost of an average home in the US is $ 300 thousand dollars and that the commissions are 2.5% for each part of the transaction, we realize that a real estate agent in the US sells approximately 13 properties per year, well below the previous estimate of the 22 properties, although a very good average to maintain, 1 per month is somewhat closer to reality.
13 properties per year, with an average sale price of 1 million 200 thousand, and I am going above the average, but let's face it if you are going to sell houses that are above a million, right?
Well, it is approximately $ 30,000 per operation, if you capture or sell the property, if you do everything, then you would be taking approximately $ 60,000.
Which gives us an average of $ 32,000 per month, obviously before taxes and expenses.
Now, if we divide those $ 32,000 into work hours, 40 hours a week (160 per month) gives us $ 200 per hour of work.
$ 200 X 85 hours invested in the sale of a property, gives us $ 17,000 invested per month. Yes, I know I'm talking about time, but time is money.   I do not know how much you value your work hours, but that is your approximate cost of hours of work invested in the sale, that is not counting classifieds, advertisements, cell phones, gasoline, maintenance of your car, etc.
And it is still not counting taxes. Subtract 30% from those remaining $ 15 thousand, and you would really be taking home free approximately $ 10,000 a month, PER MONTH !!.
Is it really worth working for an agency as a real estate agent?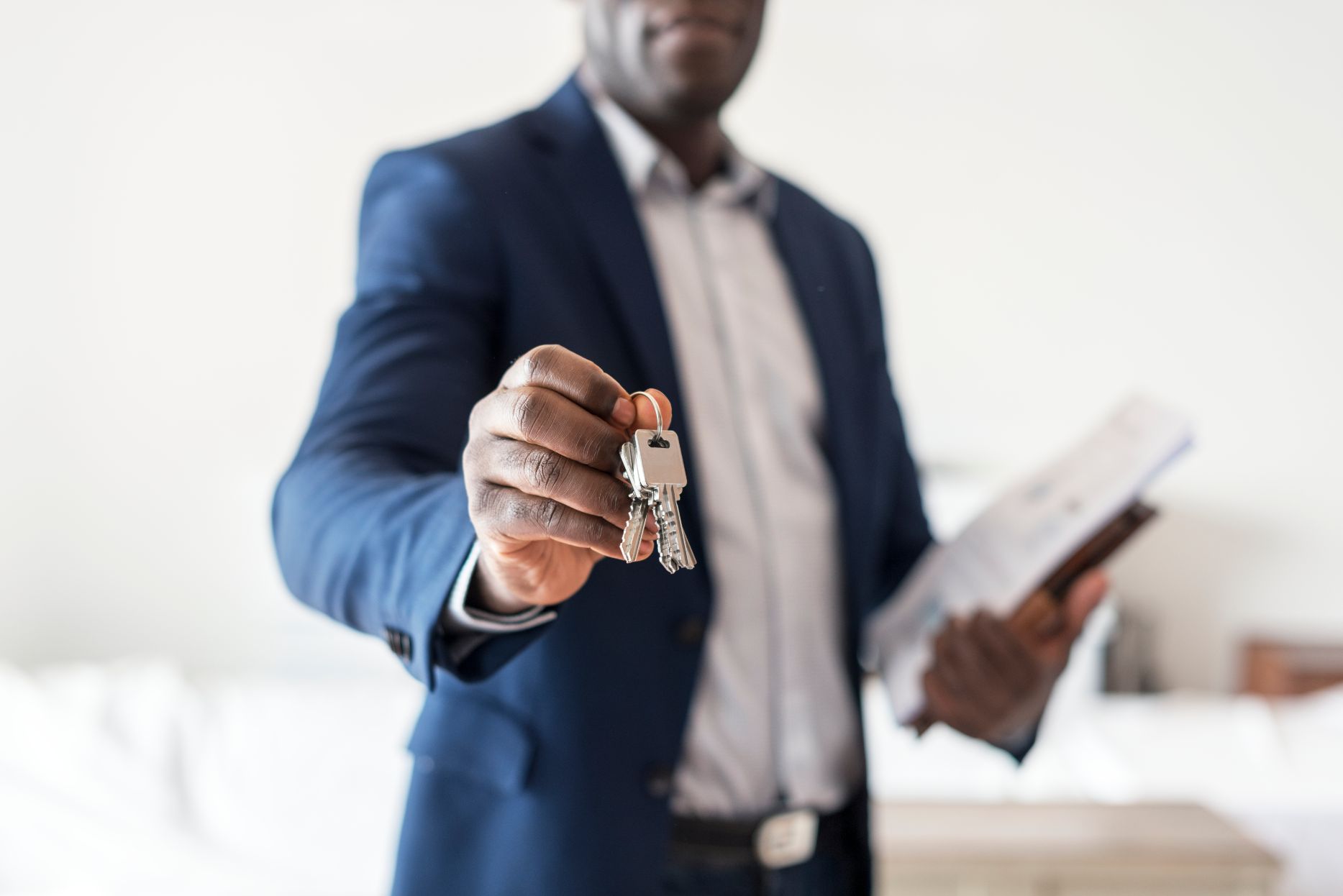 With good reason, I understand so much desertion. Obviously they are estimates and commission earnings can vary by the price of the house or property, the speed with which it is sold and the fact that 2 or more houses can be sold at the same time, but it is not very far from reality, in fact, there are those who never sell a single house such as Blue World City. Now imagine having to travel during peak hours to show houses, heat, traffic, lost time and above all money.
The Other Face of Real Estate Agencies.
As I told you before, anyone can enter the business, and for that very reason, the agencies take that as an "advantage" in their favor, attracting unwary wholesalers to make them believe that they will earn 30, 40, or even 50 thousand free monthly payments, which is often far from being since as you can see, they are without counting all the previous expenses.
They attract inexperienced people who are only looking for a better salary and motivated by this they only want to "sell" wherever they are, causing them to leave as soon as they arrived due to zero results.
And if someone ever sells something, he must share commissions, pay the debts that kept him while he did not sell anything and pay taxes.
Imagine the hours showing properties holding people who only want to look at properties and have no intention of buying, and putting up with the necessary time working without receiving anything in return.
So if your idea to increase your income is to change to this type of profession, think twice, it is not that it discourages you, it is simply to put your cards on the table and see what you are going to face.
Final Opinion.
Being an advisor or real estate agent is undoubtedly a real challenge, but if you are still interested and really passionate about the business, I suggest, first, that you start working for an agency, but always looking for your independence in the near future, it is obvious that if You do all the work, it will take longer and you will carry more workload, but the profits will increase considerably. In real estate businesses, a lot of money moves, but not for those who are below the structure.
Look for tools that help you prospect and sell, phone calls are still valid, but you need to develop digital skills to save time and money. There are agents to agents, so you must be very professional, knowing that you will be getting into a very competitive business, where the most prepared is the one who survives.
A website will help you to place your catchments online so that people can see the properties you promote and the services you offer, in addition to that people will find you more easily, standing out from your competitors.