It's a little ironic that IT companies, which often do very complex work, rely on a very simple product to protect themselves financially: small business insurance. Depending on who you listen to, the concept of insurance dates back hundreds of years or more, while the products an IT company uses and works on may date back to last week.
But it's a vital pairing for businesses that, like all companies, face significant risks. Whether it is a client who sues you after breaking their wrist in a fall at your office or one that files a suit claiming your flawed professional advice hurt them financially, business liability can be extremely costly. In fact, for a small IT company, there is a chance that a significant judgment (in the tens or even hundreds of thousands of dollars) could lead to bankruptcy.
So, if you do not think your business requires small business insurance policies like those that biBERK (a Berkshire Hathaway Insurance Group company) provides, you should probably reconsider! Below are three crucial points you should be aware of regarding business insurance.
Point #1: There Are Several Types of Business Insurance
One of the great features of small business insurance is that there is not one all-encompassing information technology insurance policy that you must purchase at great expense or go without. Instead, insurers typically offer different policies for the various types of risks businesses face.
Most companies can get the financial protection they need by purchasing some combination of these seven types of coverage:
Workers' compensation insurance.

 This type of policy helps protect your business if an employee gets hurt, contracts an illness, or dies as a result of an incident on the job. It can cover medical costs, legal fees, and lost wages due to the injury.

General liability insurance.

 This coverage addresses damages and legal costs associated with injury claims by customers and other non-employees, damage to others' property caused by your business, libel, slander, and copyright infringement. You can also add endorsements to tailor your policy—things like cyber insurance, hired and non-owned auto liability, employment-related practices liability, and employee benefits liability.

Business owners policy (BOP).

 Also called property & liability insurance, a BOP conveniently 

combines

 general liability insurance with coverage for your company's property, including damage to a building you own, space you lease, or property you need to run your business. It can even provide payments for business interruption caused by a covered incident. As with general liability insurance, you can add several endorsements to a BOP.

Professional liability insurance.

 Because IT companies typically provide professional advice and services, you'll likely need so-called errors and omissions (E&O) insurance. It covers mistakes on the part of your business (errors) and the failure to perform a service (omissions) and may be required before you can sign work contracts with some clients.

Commercial auto insurance.

 Most states require companies that own or lease vehicles for business purposes to have commercial auto coverage. It covers liability associated with auto accidents where your employee is at fault and damage to your vehicles.

Umbrella insurance.

 Business insurance policies, like all insurance policies, limit on how much they will pay for a covered incident. An umbrella policy can kick in to make up the difference if your company's liability for an incident exceeds your policy limit—up to the umbrella policy's limit, of course.

Cyber insurance.

 This type of coverage is often an add-on to a BOP, general liability, or professional liability policy. It helps cover expenses related to computer hacks or data breaches where someone steals sensitive information like customer credit card data and uses it to commit fraud or is likely to.
Point #2: Getting Business Insurance Is Fast and Convenient Online
No IT business owner wants to spend valuable time driving to an insurance company's office to learn about different coverages and purchase policies. The good news is that with an online insurer like biBERK, you can research policies on their website, get questions answered by licensed insurance experts, and make purchases whenever you have a few minutes to spare.  
Plus, you can download a Certificate of Insurance instantly, and your coverage generally is active the next day or in a few days at most.
Point #3: You Can Report Claims and Manage Policies Online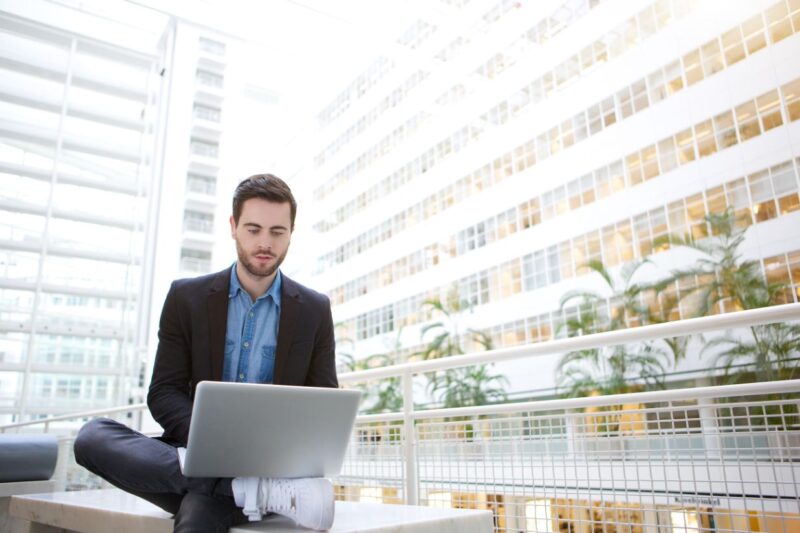 Most businesses have to file an insurance claim at some point. If you experience a covered incident, you can report it online. Getting the processing moving that way saves time and may help you get compensation quicker.
You can also manage your policies online. And the same insurance experts who you may have talked to about purchasing coverage are available to you if you have questions about modifying your coverage.
A Final Note on Small Business Insurance
Needless to say, you must have insurance coverage before an incident occurs for your insurer to compensate you. There are no statistics on how many companies drag their feet on buying business insurance and end up with large out-of-pocket expenses.
But you can bet 100% of them wish they had spent a few hundred dollars annually on a policy rather than many thousands on an incident that insurance would have covered.