Last Updated on March 8, 2022
Hippies have been an important part of American culture for over 50 years. Established in the 1960s, they looked to represent a stand against the norm and conform to a particular standard. They got their name because they were seen as being "hip" or socially and economically aware of what was going on around them.
It is the equivalent of someone being labelled as "woke" in today's world. It originated in California and began to grow through the 1960s from the Beatnik movement. But just how did they go about showing this dissatisfaction with the norm?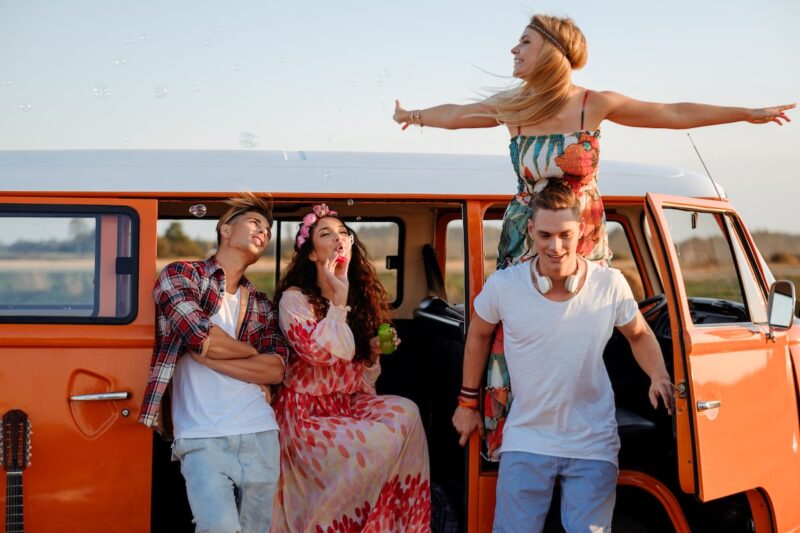 Their appearance was the first thing that they used as a tool of protest against conformity. Many hippies would walk around with no shoes or plain sandals on their feet. They would also wear tie-dyed t-shirts and trousers to show off more colour and give a psychedelic look.
They loved to protest. They actively opposed the Vietnam War, feeling that it was unfair to the American people and those in other countries. They wanted everyone to lead a more natural and freer lifestyle, underpinned by values and care for one another.
Peace was a common slogan used by the hippie movement. They are said to have coined the peace sign, and they would often display the symbol of peace wherever they went. This was another way that they protested violence and stood up for world peace.
They expressed themselves in many forms. Many would take drugs; others would express through art and others expressed through music or song. Hippies loved folk music and rock n roll because they felt that both genres promoted peace and non-conformity.
As with any group, there were more extreme hippies. These hippies would protest via hunger strike or completely abandoned normal lifestyles to show their unhappiness with mainstream society.
It occurred in many areas around the world and not just in the United States. It continues to be a popular lifestyle choice for many people. Hippies can be found in Europe, Asia, and in the Middle East to a lesser extent.
Even if you're not a hippie, you can still dress like one! Do your parents have any old bell-bottom jeans? If not, no worries! Tie dye t-shirts are still fashionable today, too. You might already have one! If you don't, there are plenty of places online that sell them for a great price.
FAQs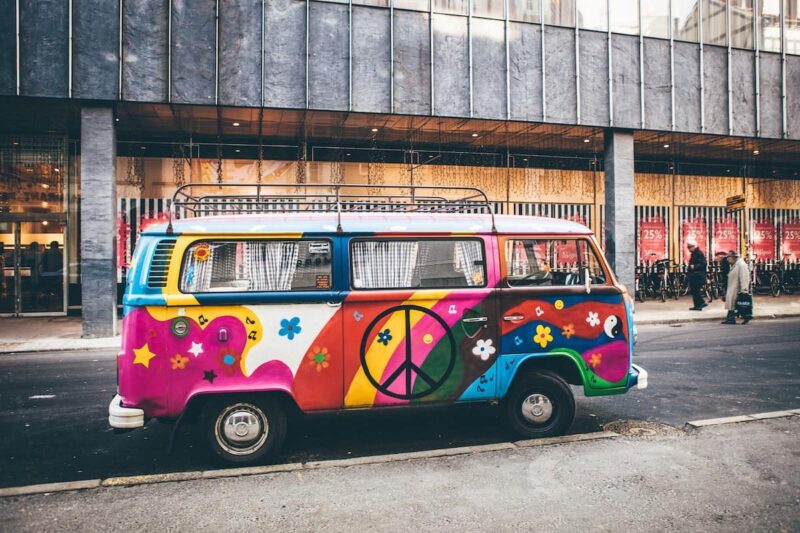 What do many of the symbol in Hippie culture mean?
Most of the hippie symbols refer to the striving to achieve balance, peace, and at one with community and nature. Hippies have adapted their symbols from several cultures throughout history, taking inspiration from Celtic, Middle Eastern, and Chinese cultures.
Are Hippie clothes still popular?
In many ways, hippie clothing and culture have become far more popular than before, with many fashion designers and industries taking inspiration from the looser and more colorful 60s style. Catalogue designers such as Free People and Sundance Catalogue are some of the more popular vintage clothing sellers on the market at the moment.
Are there any famous hippies?
During the 1960s, many people claimed to be "hippie". Some of the most famous people in the world have claimed to be hippie in the past. One of the most famous examples of this Steve Jobs, the former CEO of Apple.
When did the hippie movement begin?
The hippie cultural movement was an influential cultural movement that originated in the early 1960s and became a major international collective as it grew in popularity and size, it is still prominent in certain circles across the globe.
Is the term hippie still used as a derogatory term?
Today, the term 'hippie 'is often used as a derogatory term and continues to be a complicated term that is often used to isolate various left-leaning parties or groups.