Last Updated on January 21, 2020
Injection molding refers to a manufacturing process that creates a lot of plastic products, such as packaging, wire spools, bottle caps, toys, pocket combs, automotive parts and components, storage containers, some musical instruments, one-piece chairs, small tables, mechanical parts, and many others.
In this post, you'll learn more about injection molding and the process involved.
What Is Injection Molding?
Injection molding is a process that makes the manufacturing of complex plastic parts possible. A plastic product manufacturer uses injection molding to attain the desired design for different plastic products. The materials used for injection molding ranges from hard plastics (like for housing fixtures) to soft plastics (rubber-like properties).
Materials Used In Injection Molding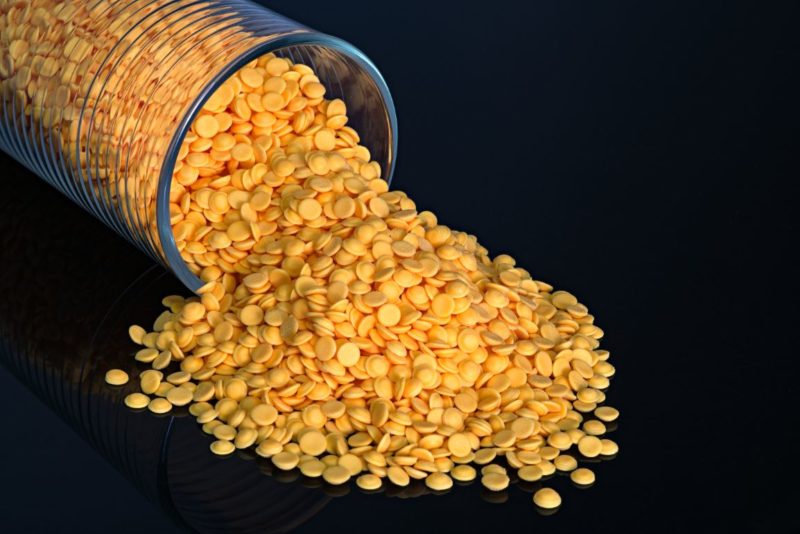 One of the most common ways of manufacturing plastic products is thermoplastic injection molding. Thermoplastics refer to polymers being repeatedly softened or molten by heating, and eventually solidified by cooling. It's important to determine the specific thermoplastic materials that should be used for your desired products.
Also, it's important to calculate the cost when considering the injection process. When you purchase pellets in bulk, the cost of injection molding material is much less than the injection process itself. That's why you have to add the runner system cost when assessing the weight of the material.
Here are the different materials used for thermoplastic injection molding:
Acrylonitrile Butadiene Styrene or ABS: It's an opaque amorphous and thermoplastic polymer that consists of three distinct monomers. They create lightweight and flexible products that can be molded into different everyday items with improved resistance, heat resistance, and toughness. Some examples include automotive parts, plastic clarinets, common kitchen appliances, LEGO bricks, and golf club heads.
Polyethylene: It's a thermoplastic polymer that is heat-resistant and rigid. The types include high-density polyethylene or HDPE and low-density polyethylene or LDPE. Polyethylene plastics have high levels of tensile strength, ductility, impact resistance, recyclability, and moisture absorption resistance. Plastic bags and containers, plastic films, and geomembranes are some examples of products using polyethylene.
Polyamide or Nylon: It is used in a wide array of applications, such as in manufacturing medical products, sports equipment, automotive products, industrial components, and apparel and footwear. Nylon is wear- and chemical-resistant and has electrical properties.
Other Materials: High Impact Polystyrene or HIPS (highly flammable and tough plastic); Polypropylene or PP (flexible)
Advantages of Injection Molding
Injection molding makes the manufacturing process cost-efficient because you can produce plastic products in large volumes. It's usually used in mass-production processes, creating thousands or millions of similar items.
Here are the other advantages of injection molding:
Produces low scrap rates
Very repeatable
High-reliability high volume production
Produces a wide range of plastic products
Less manual work required
How Does Injection Molding Work
The injection molding process is very short. It typically lasts between two minutes and two seconds. The stages include clamping, injection, cooling, and ejection.
Here's how injection molding works based on these different stages:
Clamping: Before material injection into the mold, a clamping unit is used to close the two halves securely. One half is allowed to slide, and the other is attached to the injection molding machine. The clamping unit is hydraulically powered, pushing the molded halves together and keeping the mold secure and closed during the injection.
Injection: Raw plastic pellets are fed into the machine, advancing towards the mold. Heat and pressure melt the material, and the molten plastic is injected into the mold. The amount of injected material is called the "shot". When it comes to the injection time, it's hard to calculate it accurately because of the changing and complex flow of the molten plastic into the injection mold. The injection time is usually estimated by the injection power, shot volume, and injection pressure.
Cooling: This stage is marked by the cooling of the molten plastic when it comes in contact with the surfaces of the interior mold. As it cools, the plastic will solidify into the desired shape.
Ejection: The cooled part can be ejected from the mold using a mechanism to push the finished part out of the mold. Cutters are usually used after the injection molding cycle to trim unwanted, excess material and any flash. The scrap trimmed material can be recycled and reused.
Conclusion
Injection molding is a very cost-efficient manufacturing process for creating a wide range of plastic products. Because of different plastic materials available to use, you can create products that are heat-resistant, durable, flexible, and lightweight. If you're into manufacturing a high volume of plastic products, injection molding is highly recommended for a cost-effective manufacturing process.