Last Updated on March 8, 2022
What Is Kundalini?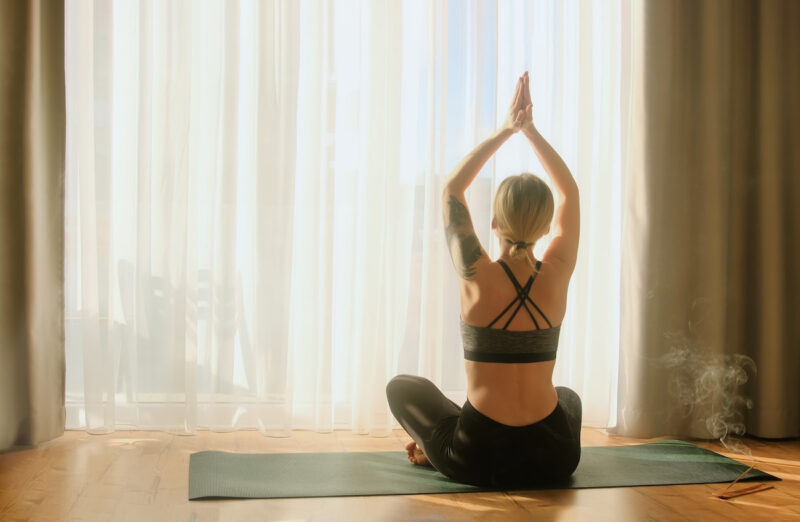 Kundalini, which loosely translates to 'coiled snake' in Hinduism, refers to a form of divine feminine energy (Shakti) that's believed to be located around the base of the spine, particularly in the muladhara.

According to yogic scientists, the Kundalini energy plays a fundamental role in the formation and development of a child in the womb. As the embryo develops, the energy gradually coils up to 3 ½ times at the base of the spine, holding the child's energy field in stasis throughout its entire life. When we finally die, our Kundalini eventually uncoils itself like a serpent, departs our body, and goes back to its source.

Like most other forms of energy, Kundalini can be cultivated, awakened, and harnessed for an individual's overall wellbeing. When awakened, this energy is said to trigger feelings of spiritual emancipation.
Why Is Kundalini Represented By The Serpent Symbol?
As we've just mentioned, the word 'Kundalini' loosely translates to 'coiled snake' in Hinduism. Or more specifically, 'serpent power' in Sanskrit.

When a serpent is in a coiled position, all of its energy tends to be dormant and concentrated at the base of its body. However, this energy begins to flow throughout the snake's body when the animal starts to move or is otherwise rattled. Just like Kundalini, the energy in a coiled serpent has to be released before it can spread from the base to the rest of the animal's body.

Another reason the Kundalini energy is represented by a coiled snake is that historically, serpents have been used to symbolize rebirth, transformation, or the healing of the old form. That's achieved when a snake sheds its old skin and regenerates a new one. In this respect, we can look at Kundalini as the rebirth of the body, mind, and soul.

Also, snakes might symbolize the eternity or constant renewal of life. Which explains why the Kundalini energy doesn't die when we die. Instead, it simply uncoils from our sacrum and returns to its source.
How to Awaken Your Kundalini
Although Kundalini may lead to spiritual liberation, this Shakti is usually dormant and must be awakened first. Fortunately, there's a variety of yoga systems that you can use to awaken your Kundalini. Examples include meditation, controlled breathing, and various yoga poses (asanas) like pranayama. You can also awaken your Kundalini through mantra chanting.

It's also worth noting that Kundalini can be awakened subconsciously or spontaneously. Some of the common causes of spontaneous Kundalini awakening include physical injury or trauma, psychedelic drugs like marijuana, and pregnancy or childbirth. Psychologists have also observed spontaneous Kundalini awakening among people with an open mind.

However, note that you can harness the power of Kundalini better when you awaken this force consciously. Otherwise, you might end up confused and frightened when a sudden rush of positive energy flows through your body without knowing exactly what's taking place.
What Happens When You Awaken Your Kundalini?
When awakened, Kundalini uncoils from the base of the spine and travels upwards to the rest of the body. The energy is said to flow along the spine through a central channel known as sushumna nadi.

Sushumna nadi is widespread throughout the spine and its primary role is channeling the Kundalini energy from one chakra to another, until the energy reaches the top of your head.

The sushumna channel is comparable to the central nervous system. Just like the central nervous system connects your brain to your peripheral organs through a complex system of neurons and receptors, the sushumna channel also interconnects the various chakras in your body.

When Kundalini reaches your crown, it triggers a state of heightened awareness, merging the physical universe with the spiritual one. Many people have described the Kundalini experience as a powerful feeling of electric current flowing along the spine.
Is It Safe To Awaken Your Kundalini?
The answer to this question is, unfortunately, not a cut-and-dried one. Which means that there are benefits as well as potential risks of awakening your Kundalini.

The obvious benefit of awakening your Kundalini is that the energy will trigger a state of heightened awareness. When fully awakened, Kundalini may broaden your perspective of your own life as well as that of the world around you. The merging of the physical and spiritual worlds may get you to begin seeing things from a whole new perspective. However, there's a downside to this.

According to transpersonal psychologists, Kundalini-triggered psychosis may induce adverse effects, especially among people who're unprepared. Those effects may induce a medical condition known as Kundalini Syndrome, which is characterized by sudden feelings of physical and emotional trauma. Common symptoms of Kundalini Syndrome include anxiety, fatigue, and confusion. Some people may also experience spontaneous movements like trembling and shaking, as well as reduced coordination and vision problems.

To avoid experiencing the symptoms of Kundalini Syndrome, ensure that you practice Kundalini awakening with firm discipline of both your body and mind. For starters, you have to be physically and psychologically prepared for the sudden and unprecedented changes triggered through the awakening of the Kundalini energy. Take some time to reflect on what you're about to embark on and allow your mind to prepare every cell in your body for the expected energy rush.

Note that the human body naturally harbors energetic blocks, imbalances, and energy-sabotaging habits that affect our ability to harness our full vitality. It's important to correct these imbalances and habits before awakening your Kundalini. Otherwise, you may end up feeling exhausted, depressed, or even sick.

It's also worth noting that once you awaken your Kundalini, the energy will never recoil again. Although it may not be as intense as when it first erupted, the energy will perpetually flow throughout your body. Again, that can be good or bad, depending on how the experience makes you feel.
Conclusion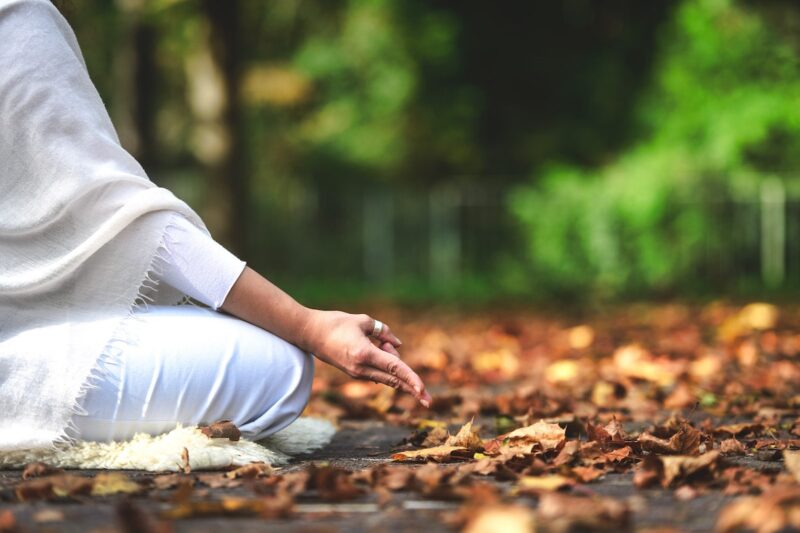 Kundalini is a powerful energy that, if harnessed properly, can trigger spiritual liberation. But since this energy is naturally dormant, it must be awakened first before you can enjoy its healing benefits.

However, note that once awakened, Kundalini can trigger a host of experiences, including positive and negative ones. Also, the energy never goes back to its original state of dormancy.

So, if you wish to harness the power of Kundalini, it would help to prepare your body and mind adequately for the expected changes.