The decision to trailblaze
Finding a job can be difficult, but starting your own business from scratch is definitely one of the most difficult things a person can do. 
The business model needs to be spot-on, and the brand new company needs to achieve self-sustainability relatively quickly, or else it's back to the drawing board. 
As your company grows, even more challenges arise since you now have to handle the concerns of your employees, as well as making sure that you all have a safe, professional workspace. 
Then there's the marketing side. You'll have to choose whether to advertise through traditional means or focus on social media presence and word-of-mouth from satisfied customers and clients. 
On top of it all, your business will be entering a crowded market, where many companies, new and old, are vying for the attention of potential customers. 
If you still have the desire to become a small business owner after all that, then you might have what it takes to be successful. 
As a means of educating other aspiring entrepreneurs, we will be looking at the formation of Lumens, a creative studio founded by Serra Semi, who achieved a successful career in graphic design before deciding to strike out on her own. 
"Going out on my own was an idea that had been in my mind for a while. After years of working for bigger companies, I knew I had the right attitude and discipline to succeed on my own. I always wanted to start a design studio that focused on design-driven projects."
In the years since that initial spark, Lumens has tackled projects for Anthem Blue Cross, Neer, Tomorrow Networks, MEDIVOL Wines, and Force Brands. 
Based in New York, Lumens continues to grow while taking on many diverse projects across several different industries. 
Semi was kind enough to talk us through some of the key moments and ideas that have defined her journey with Lumens. We hope to inspire some of you to pursue some of your own small business ideas. Just remember that it's going to take a lot to transform an idea into a successful business. 
The brand mission 
Companies need to have direction, even if they're still in the very early stages. Everyone on the team needs to know what the big-picture goals are. Yes, those goals may change over time, but having that guidance each step of the way allows you and your employees a great deal of clarity. 
Deciding on a mission highlights both the kind of work you want to do and how your company will approach and execute that work. 
There are bound to be times when you get caught up in the small daily details of the work itself, and during those times, being able to refer to the company's mission statement will help bring clarity and motivation. 
While still working for a different company, Semi had a clear idea of what her own business would look like and what it would focus on. 
The name itself, Lumens, came from her understanding of the importance of light, not only literally but figuratively. 
As for the mission, Semi has very strong feelings about the focus of Lumens and how it approaches work. 
"The mission has always been about the value of design. It's not a luxury but a necessity. Design-driven solutions that articulate the client's vision have always been something I've felt passionately about, something that grew out of my work experience." 
In terms of design, Lumens wasn't looking to reinvent the wheel, but having a unique approach to design and branding work is extremely important to Semi and helps her utilize her own creative sensibilities much more effectively. 
Getting your feet wet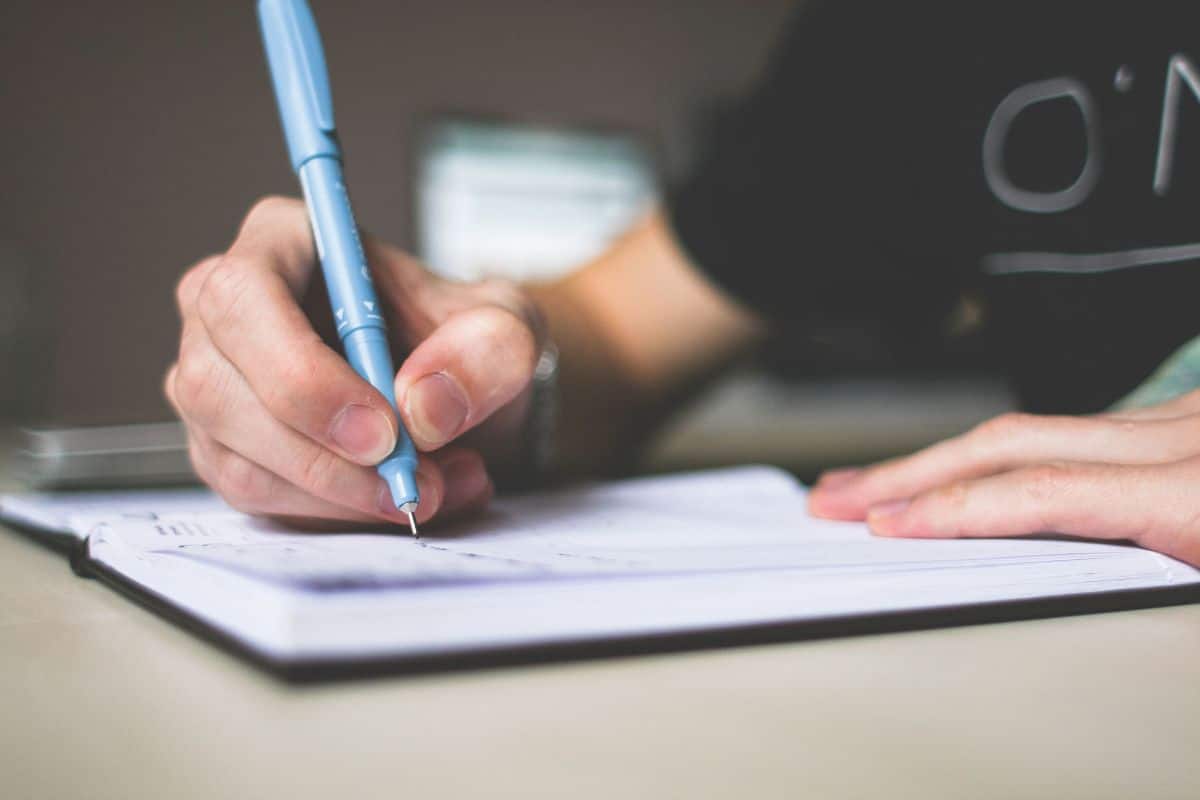 Finding a name and mission statement for your new business is essential, but there's no guarantee that new work is going to start pouring in, especially if your community doesn't even know you're around. 
When you do start getting work, you're going to find, as Semi did, that there's a lot more to the business than just the core tasks. 
"With the first big project, the learning curve was less about design work and more about running the business. Up until then, I'd worked on projects that were sold to a salesperson on the team and I worked with what was handed to me. I had to learn about pricing, setting up contracts, and establishing authority in the conversation. Design work was the easiest part." 
If you find yourself in the early stages of your new business and you just don't have the expertise to handle the ancillary concerns, then you have a few options. 
The first option is to forge ahead and learn as you go, hoping that your clients will continue to be understanding should you make a small mistake. 
The next option is to educate yourself on the inner workings of any small business. You can find free lessons online or you can attend conferences designed for small business owners. 
The final option is to hire additional employees, employees who know how to handle the many details of a small company. An office manager, for example, can help take care of organization and logistics when it comes to payroll and expense tracking. 
Of course, hiring additional help comes at a cost. You may need to wait a while before you can afford to hire help. 
Growing the business and finding employees 
Let's talk a bit more about expanding your small business, which almost always includes hiring more employees. 
Unlike the last section, we're not just talking about administrative roles here. No matter what industry you're in, if you start taking on more and more jobs, then you're going to need more people who can do the work. 
As a creative studio, Lumens requires the talents of graphic designers and other visual professionals who have a great sense for color and composition. 
So how does Semi go about finding talented designers that mesh well with her own design philosophy? 
Well, there are two things that stand above the rest:
"For me, the two most important qualities are an eye for aesthetics and passion to grow. You can always learn how to get something done in say Photoshop or you can take the time to practice skills, but without passion, you won't go anywhere. Without the eye, you won't see what's missing in your work to make it better."
In other industries, these two qualities translate to ability and drive. It makes perfect sense that each employee should be well-suited to their job. Being able to leave them to their work without micromanaging is valuable. 
But that sense of drive and motivation is especially interesting. Knowing that an employee wants to grow along with a company immediately makes that person more valuable to the team. 
Wanting to do good work and see the company succeed leads to a greater sense of motivation and solidarity for the whole company. 
With a team of talented individuals who want to help a company grow, your small business has a much greater chance of overcoming obstacles.  
You change the business, the business changes you  
Starting your own business can be a harrowing experience. There will be many challenges, including many that you didn't anticipate. 
Adapting to meet each challenge is crucial, especially once your business starts to grow and develop. 
More than anything else, your business will require a great deal of time and attention, and there may even be times when you think twice about creating the company in the first place. 
But for those willing to work through the problems and find ways to delight customers time and again, being a small business owner can be an incredibly rewarding experience, not just in terms of profits. 
Being an entrepreneur tests your skills not only as a professional but as a leader. Before you know it, you'll have other professionals looking to you for guidance. 
You'll discover more about yourself and your own abilities. In a market that's always changing, your business will need to be agile and ready for change. 
Toward the end of our conversation, Semi reflected on her own experiences with Lumens and her feelings on those experiences. All in all, she recognizes that even the difficult parts were worth it in the end. 
"I should have been more confident about asking for guidance instead of thinking I was supposed to know all about running a business. I thought asking for help would make me look less qualified. But outside of that, I would not change a thing. It has been an incredible opportunity for growth, both personally and professionally, and has made me who I am today."
If there's a lesson here, it's that no one has all the answers when they're starting out with a simple idea for a new business. Acknowledging your own shortcomings is an important step on the way to true expertise. 
You will learn and you will become an expert in your field, but all of that takes time. Be patient, the good things will come your way.