Have you just ever met someone that had the innate ability to work for a crowd? Maybe they could get you so excited about something that you were ready to invest without even thinking twice about it. Well, whatever the situation is, these specific individuals possess qualities that could make them good motivational speakers.
It is true that some individuals are born with these abilities, while others have to work and strive for them. The most important thing to know is that anyone can be a good motivational speaker with the right training and guidance. However, if you want to be a phenomenal motivational speaker, you should stick to the following information and advice.
Leadership Is a Must
It probably goes without saying that leadership is going to be right at the top of the list. If you can't lead an army in battle, you can't lead an army at all, but what does it take to be a good leader? A good leader must not only be stern, but he or she must be understanding as well.
You have to be willing to punish when punishment is needed, but you also have to be willing to reward when it is needed. Not only this but above all else, being a great leader takes patience and hard work.
You Must Have Faith in Your Own Beliefs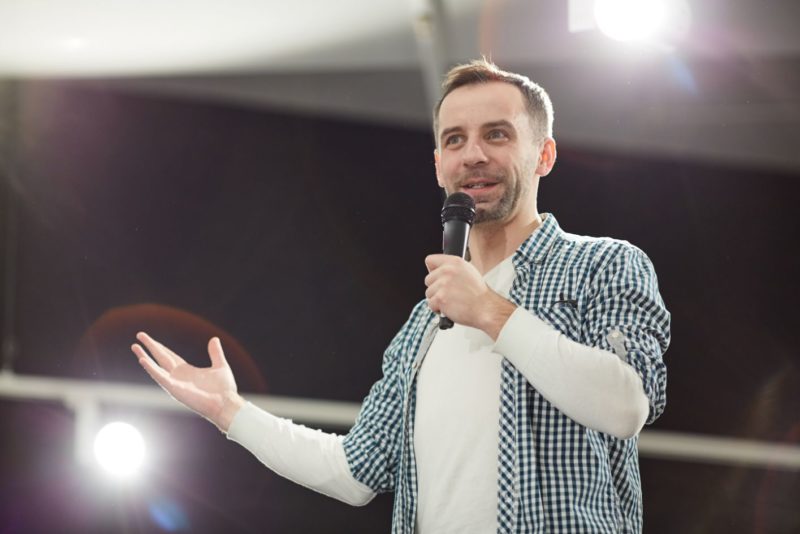 How do you expect anyone else to follow you and believe what you say if you aren't willing to believe what you are saying yourself? You couldn't, and this is why you need to only preach values that matter to you. Not only must these topics matter to you, but you must be zealous about them.
Choosing something that you are truly passionate about will only make your job that much easier in the long run. Just ask any of these leadership motivational speakers and they will all tell you the exact same thing – believe in what you are preaching and you will never work a day in your life. It will almost be as if you are just being an advocate for something that you believe in.
You Have To Earn That Respect
The truth of the matter is that people aren't going to follow something that they don't respect. Yes, you can make individuals fear you and they might go along with what you are saying, but in the end, fear is not going to draw a loyal following. If you want people to follow you without questioning a thing, you are going to need their deep respect.
And, there are several ways that you can go about getting it. First, you can show them that you are a hard worker. Second, show them why you got to where you are today. Give them insight into your inner thoughts.
You Must Be Understanding
A good leader and speaker are always understanding. Not only understanding of your own mistakes, but the understanding of the mistakes of the individuals around you.
People are going to make mistakes. There is simply no avoiding it, but it isn't the mistakes that really matter. What really matters is how they come back from these mistakes.