Last Updated on March 3, 2023
Email marketing has long been championed by marketers and business analysts, who are preaching its benefits for the profitable marketing strategy.
Any business willing to build meaningful relationships with their customers should adopt an effective approach to creating consistent and engaging emails.
However, sometimes even the most experienced masters of the word struggle to find the right tone. To avoid such crisis, stick to the following 9-ingredient formula that will help you nail e-commerce emailing.
1. Targeting Your Audience
Composing a great engaging bulk email campaign can take much time and effort, and the more discouraging it is when such messages do not resonate with people.
The issue might be that you hardly understand who you are writing for. Before jumping into composing thoughtful messages, take time to understand people you want to engage with.
If your audience mainly consists of financial sector recruiters, even the most originally composed offers regarding architectural innovations will simply not be relevant. Send messages that will meet your recipients' expectations.
2. Personalization
Your audience does not consist of one homogeneous group. Interest in your service is what unites various people of different age, sex, income, education, geographical location, and professional background.
A single-type email may not be enough to reach everyone. To improve open rates, adopt advanced segmentation and tailor your emails to a particular audience segment.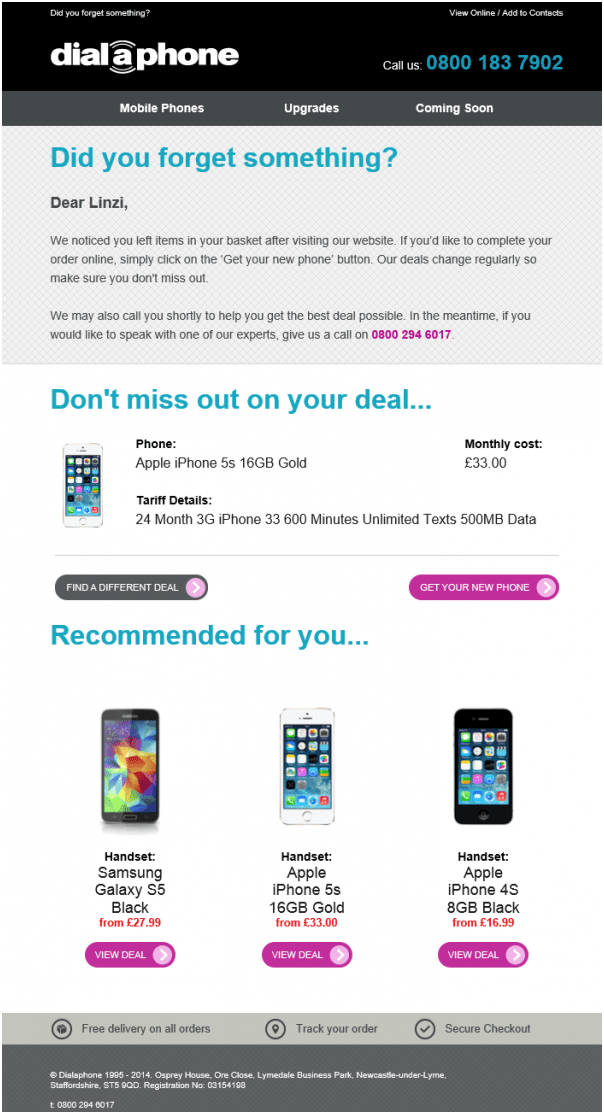 3. Smart Outlook
A well-designed email is an interesting and responsive email that is easy to read. Text-only messages work well for the short brief intel, but longer e-commerce emails may require additional visual sprucing.
Feel free to break up text with images or animated GIFs but make sure their size does not hamper smooth loading. Your messages should look great on mobile devices as well.
4. A Properly Designed Email Signature
It is not just an email body that is key, people behind the message are equally important. A clean consistent signature is what gives your email a personalized touch and makes it more trustworthy and friendly.
Teaming up basic info, such as your name, position, and phone number, with a photo and major social media links, will make your email a decent digital business card that will show you put time and effort into communication with your readers.
5. Correspondence
Imagine you buy a chocolate bar but after tearing the package find dried pickles inside. Disappointed? Willing to buy this product again?
Nobody likes when their expectations do not meet reality, so avoid misleading subject lines and preheaders and make sure they match the content of your message.
6. Proper Wording
Use email marketing automation to target your audience, and once you have done it, make sure your emails are written in the language of your readers.
An audience of 15-18 year-old teenagers looking for lip balms and moisturizers most likely requires a different tone than an audience of 35-45 year olds interested in acid-rich skincare.
By using the words that appeal to their identity, you show people you are there to care for their particular interests.
7. Brevity
Few people will make it through boring volumes of plain text to find out about your offer, no matter how lucrative it is.
Keep your writing brief and simple, organize it in small paragraphs, and use bullet points and lists to compress information and create easy-to-read emails.
8. Mobile Friendliness
No need to explain that mobile optimization will increase the effectiveness of any email campaign.
Nearly half of your recipients use mobile devices to read emails, and ensuring they do it easily is a key step to attract more audience.
Do not overload your emails with large image files, shorten the subject line and preheader, and make fonts big enough and clearly visible on the appropriate background.
9. Smart Preview Text
A catching subject line is not the only thing that can push recipients to open an email. Supported by the majority of email clients, attention-grabbing preview texts can also drive people to take a peek inside your message.
Sum up the email content in about 100 characters, add a call to action, and use a few symbols or emojis to make your preview stand out. Easy to add, this element can give your email more chances to reach the audience.
Using the power of e-commerce emailing is paramount for any marketing strategy. No matter at what stage of the buying lifecycle your recipients are, a properly designed email will help them move further.
Adopting creative approaches for composing bulk email campaigns may be transformative for building trust relationships with your customers.