Last Updated on March 8, 2022
Florence is so blessed with natural and man-made wonders that you will never run out of things to do. The capital city of the Tuscany region in central Italy is famous for being the birthplace of the Italian Renaissance, and in the Middle Ages, it was also an important economic and administrative center. It was the period in which it enjoyed its greatest splendor as Grand Duchy of Tuscany under the rule of the Medici dynasty.
The history is deeply rooted in the arts and crafts, with Florentine goldsmiths regarded as the best in the world, for their creations and for their skill which is to be found in the knowledge that is thought to date back to the Etruscan gold working techniques.
The city is also adorned with triumphant cathedral and churches, has an incredible collection of arts in its buzzing galleries, and streets that are filled with tasty eateries, gelato stalls, and shopping hotspots. And when all of this tires you off a little, you can just relax in the comfort and luxury of Hotel Brunelleschi, possibly the best 4-star hotel in Florence.
Things to do and that you can't miss in Florence
There are so many things to do in Florence that the question isn't really what you can do. It is just a matter of choosing what you like and deciding on a timeframe to do it.
Of course, the more time you have, the more wonderful discoveries you can make in a city so rich in culture and history.
Visiting the Museums: The museums of Florence are some of the most esteemed elements of the Italian cultural heritage. Not only are they appreciated by local people or other visitors to the country, but they especially attract many tourists from all over the world. Their history and richness are linked to the House of Medici, an old family and dynasty who dominated Florence from the 15th to the 18th century.
They are an extraordinary cornerstone of the Italian culture, both from the architectural and artistic point of view. As a matter of fact, these buildings are adorned with certain geometric shapes and harmonious proportions that convey a sense of classical beauty. Moreover, they are home to the most famous paintings or sculptures that left a mark in the history of art at the international level.
Among these museums, the Uffizi Gallery certainly should be on your list. This art gallery showcases many masterpieces from the Renaissance period including the works of Leonardo da Vinci and Michelangelo Buonarroti. To witness the majestic and stunning David, the most famous sculpture created by Michelangelo, though, you have to visit the Galleria dell'Accademia di Firenze.
This second famous museum has hosted this masterpiece since 1873, which until that year was located in Piazza della Signoria.
Monumental Architectures: Florence is no short of stunning architectural heritage. Climbing up the Duomo would give you the best view of the city, while the nearby Basilica of Santa Maria del Fiore remains a treat to the eye. The Piazza Della Signoria is another sight to behold, especially with its marvelous statues.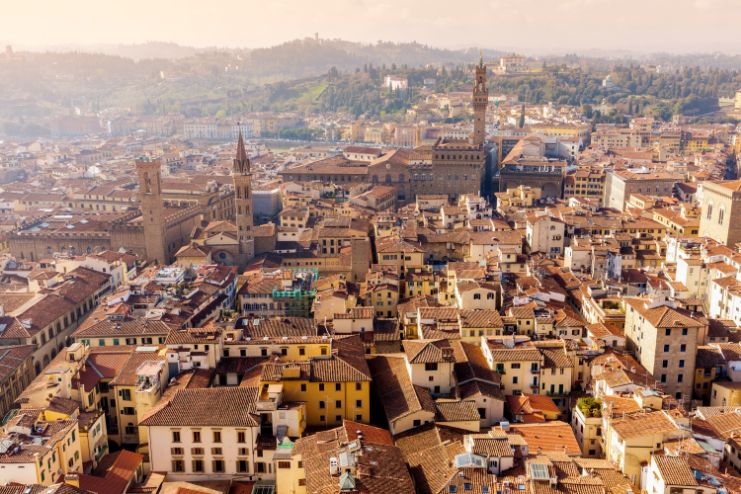 If you are looking for green spaces where you can relax a bit from all the sightseeing and walking tours, you should definitely visit the Boboli Gardens.
This is a big park and it can be considered an open-air museum for the great number of statues that decorate some of its paths and squares. It is not only visited for its artistic value but, as the name suggests, also for its natural and vegetal heritage. As a matter of fact, this park is full of colorful flowers and plants that, especially in spring, manifest all their splendor and scent.
Tasting the City Vibes: Florence can be considered one of the capital cities for its art, architecture, and history, but, according to the Italian culinary tradition, this city has to offer many delicious dishes and products. In fact, getting outdoors and walking through the city streets would give a taste of life in this glorious city, but while you are at it, you may as well taste some local delicacies from one of the street food stalls or cross the Arno through Ponte Vecchio – the most photographed bridge in Florence with shops and houses lined on it.
If you like meat, you should definitely try the famous Fiorentina, a delicious steak that is called after the city and is known and imitated all over the country. If you prefer soups, vegetables, and bread, you should eat the ribollita or the pappa al pomodoro, which are simple but flavourful dishes of the rural tradition. And after lunch, when you get tired through walking, you can always find a little gelato shop to treat you for making such efforts.
Where to Stay in Florence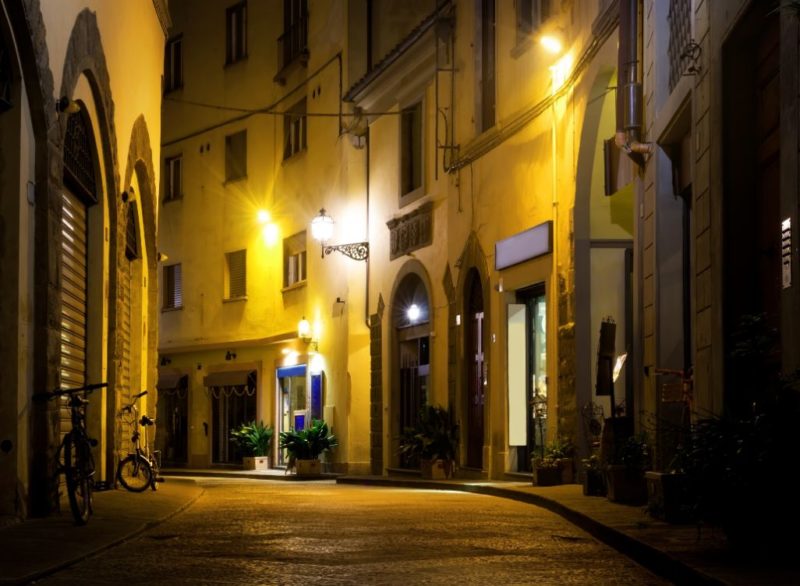 Obviously, you would need a place to stay in order to do, see, and experience all the things mentioned above. While Florence has plenty of accommodations to reside her overwhelming number of visitors, not all the places offer a perfect mix of comfortability and convenience. Overlooking the famous Duomo, the Hotel Brunelleschi offers exactly that, which is located in a secluded square a few steps off from the city center.
It is a 4 Star hotel in Florence so nicely located that you can just go out for a morning walk through the Piazza Della Signoria! Filled with all the luxurious amenities in a renovated historic complex, it also offers a great view with on-feet access to all of Florence's captivating glory.