Last Updated on March 8, 2022
In today's age of advertising, it is very easy to get influenced by the latest lines of skincare products that we see on Instagram or Facebook. However, choosing a skincare product that actually works is not that simple. In one word, the best way to go about it is to select natural skincare products with active and scientifically proven ingredients.
Often times, we make the mistake of choosing skincare products based on its appearance, smell, and other insignificant characteristics. Mentioned below are some simple tips to help you opt for the right products for different skincare needs.
A cleanser for oily skin:
These days, almost everyone is aware of his or her skin type. Experts suggest that individuals with oily skin should look for cleansers with glycolic or salicylic acid. Owing to its lipophilic property, salicylic acid sucks oil out of the skin pores. Also, toners are not really required for everyone.
However, a glycolic acid toner can provide an additional step of cleaning for acne-prone skin. To ensure sebum absorption from the pores, a clay mask made of bentonite or kaolin may be used once every week.
Contrary to popular belief, please note that people with oily skin can benefit a great deal from oil cleansers simply because oil dissolves oil. The use of a noncomedogenic and non-greasy product like an argan oil-based cleanser can be very effective.
A cleanser for dry skin: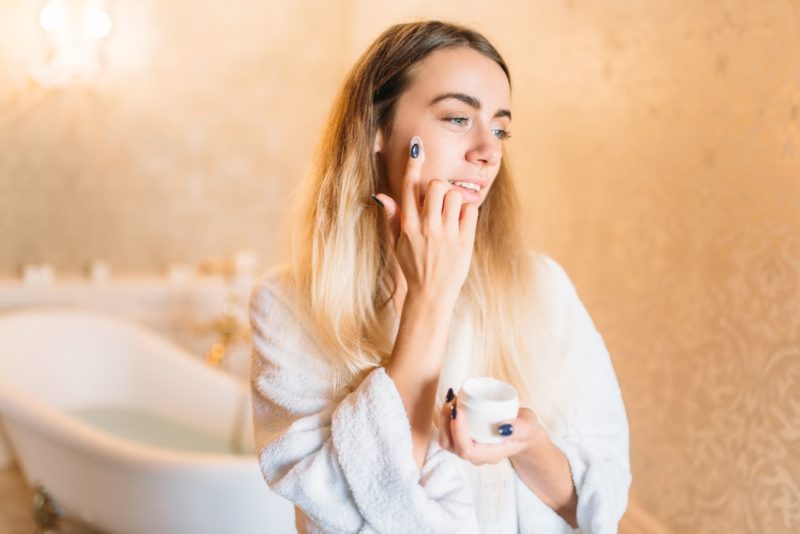 Cleansing must be done very carefully by individuals with extra-sensitive or dry skin. However, they still need to cleanse the skin to eliminate the pollutants, dirt, and residual makeup from the skin.
According to numerous experts, this can be done best by hydrating cleansers containing essential oils and glycerin. Another good alternative is micellar water.
Exfoliation:
Exfoliation is extremely important for all individuals regardless of their skin types because it removes dead skin cells. The exfoliators are either chemical or physical in nature. Physical exfoliators are available in the form of pads, scrubs, brushes, and many others.
Scrubbing should not be done too hard or more than 2-3 times a week. As far as chemical exfoliation is concerned, gentle exfoliators like 5 percent of glycolic acid can be great for achieving glowing skin.  Also, the application of sunscreen must be done diligently because they make the users more sensitive to the sun.
Moisturizer: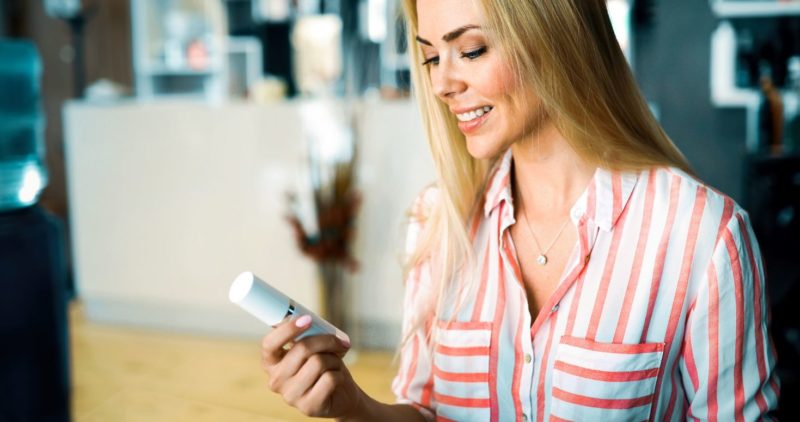 Without adequate and proper moisturization, the skin tends to lose its luster and becomes more prone to wrinkles and other aging symptoms. Experts recommend the use of oil-free options such as niacinamide, hyaluronic acid, or dimethicone for oily skin.
Niacinamide is clinically proven to absorb sebum, stimulate collagen production, strengthen the outer layer of the skin, and reduce the appearance of large pores and hyperpigmentation.  During the day, a mattifying moisturizer with sunscreen can be used.
Individuals with dry skin, on the other hand, should opt for moisturizers with ingredients such as ceramides, glycerin, and hyaluronic acid. Ceramides are fats found naturally in the skin and prevent the skin cells from drying out by soaking up water.
Ingredients to Avoid:
Unfortunately, many skincare products in the market are loaded with ingredients that are not recommended for human skin. Paraben, for example, has a notorious reputation in the skincare industry for the way it combines with estrogen-receptor cells. Another area of concern is the wide range of products that come with different fragrances.
Most of these products contain ingredients such as DEHP, DHP or DBP5. These ingredients belong to the chemical group known as phthalates, are known to be responsible for skin irritation and allergies. One way of staying safe from these ingredients is to use herbal products.
If you are looking for the highest quality of products for your skin, Prima Life Organics can be a great place for you. Visit their website today and browse organic skincare products here.