Last Updated on January 25, 2022
Remember gummy vitamins? Sure, they're more fun to take than pills — but are they actually good for you?
Zhaoping Li, professor of medicine at UCLA, is skeptical. Although they contain similar amounts of the vitamins and minerals that pill-based vitamins do, Li points out that gummy vitamins also typically include artificial ingredients and added sugars.
The same is true, unfortunately, of many gummies that contain CBD. CBD shoppers tend to focus on the active ingredient, forgetting that it's actually a small fraction of the gummy.
The Do's and Don'ts of CBD Gummies
Before buying CBD gummies that may or may not be good for you, check the label for:
Yes: Natural flavors
If you've ever tried CBD oil, you know it's an acquired taste. To cover up those piney, earthy notes, gummy manufacturers often infuse them with fruity flavors. Those flavors can come from two places: the lab, or the same place CBD itself does: the earth.
Look for companies that prioritize all-natural ingredients above all else. Products like Naturebox's CBD gummies deliver the right dosage of CBD without including excessive sugar, fat, or artificial chemicals. If you're using CBD to try and increase your overall wellness, don't discount its positives with the negatives of artificial flavoring.
Yes: Healthy fats

CBD is fat-soluble. What does that mean in the context of gummies? It means that, while some gummy manufacturers chemically alter their CBD to be water-soluble, the cannabis compound is best absorbed by the body when its gummy base contains a lipid.
Although your CBD gummy shouldn't taste fatty, it should include a shelf-stable oil like olive, canola, avocado, or safflower oil. The best choice might be sunflower oil, which has been shown to lower cholesterol levels, boost heart health, and improve the immune system. Sunflower oil is also a good source of vitamin E, a hard-to-find vitamin that's important for healthy skin.
No: Glucose syrup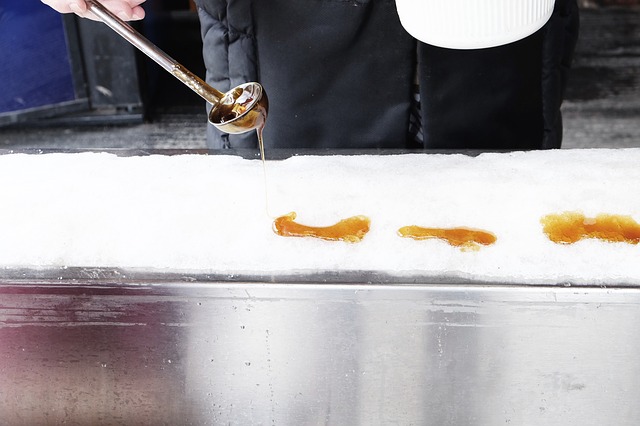 If a CBD gummy company doesn't use fruit as a sweetener, they need an alternative. Lower quality brands often turn to glucose syrup, which is often made from corn starch, to make their gummies more appealing. Look for gummies and products like the fruit snacks from Punch Edibles to ensure the ingredients are top notch.
What's wrong with glucose syrup? Not only is it high in calories, at 70 per tablespoon, but it has essentially no nutritional benefits. No wonder the 2015-2020 Dietary Guidelines for Americans suggests limiting calories from added sugars to 10 percent per day. Tooth decay, weight gain, and even certain cancers are associated with overconsumption of added sugars.
No: Artificial colors
Another common addition to CBD gummies? Artificial dyes. Without them, CBD gummies that don't contain fruit would be an unappealing shade of pale yellow-green. The trouble is, the Center for Science in the Public Interest and others have linked consumption of synthetic dies to cancer, hyperactivity in children, and allergic reactions.
Instead, look for CBD gummies with natural colorants, some of which even have health benefits. Beets, for instance, are a source of red dye that can also decrease inflammation and support digestive health. Curcumin, a yellow substance found in turmeric, might improve brain function and fight age-related disorders.
No: Gelatin
A protein made from animal tissues, gelatin gives CBD gummies their chewy texture. Although gelatin is relatively safe in dietary amounts, it can produce some unpleasant side effects. Bloating, heartburn, belching, and a sensation of heaviness in the stomach are relatively common; more rarely, gelatin can cause allergic reactions.
Can CBD gummy consumers avoid gelatin? Sure, if they choose chews with alternative gelling agents like pectin. Pectin is a tasteless fruit extract that provides dietary fiber and can reduce blood cholesterol levels. Other smart choices include agar-agar, which comes from algae, and carrageenan, a similar compound sourced from red seaweed.
CBD content is important, but it's not the only ingredient that matters. Before settling on a CBD gummy, check what else it contains. You might be surprised.