Last Updated on
As the push for legal cannabis turned into one of the most popular stances in the US, advocates are pushing for more states to legalize marijuana entirely.
While there are currently 9 states where recreational marijuana is legal, as an industry, cannabis has had a massive year of growth, thanks to the increasing popularity of products containing CBD in them.
Cannabidiol (CBD) is one of the many compounds found in the marijuana plant, and the potential it has shown in helping with anxiety, pain, and seizures have made CBD a natural fit for medicinal and recreational cannabis alike.
CBD oil is the most commonly used form of CBD. Combining CBD extract with a carrier oil (e.g., coconut oil), it can be vaped or ingested, bringing tons of variety. But since cannabis legalization is in such a grey area with both state and federal laws to grapple with, the legality of CBD oil can be challenging to parse depending on where you live.
States Where Cannabis Is Fully Legal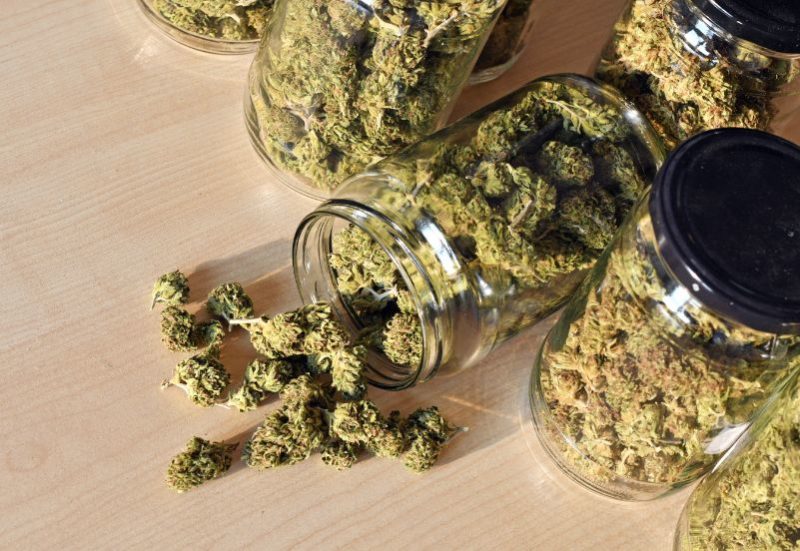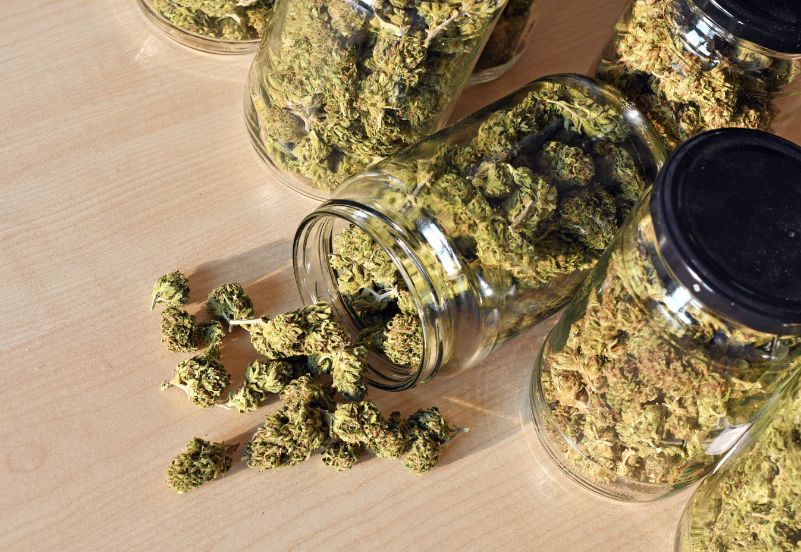 There are currently 10 states in America where cannabis is legalized for both medical and recreational use—this doesn't count Washington D.C., which has full legalization as well.
States, where marijuana is fully legal, are:
Alaska
California
Colorado
Maine
Massachusetts
Michigan
Nevada
Oregon
Vermont
Washington
In these states, including D.C., simply visit a dispensary and you'll be able to buy CBD oil legally, given that you're 18 or over.
States Where Medicinal Marijuana Is Legal
Besides the states with legal recreational marijuana, there are 23 more states where it's legal but only at a medicinal level. These states are:
Arizona
Arkansas
Connecticut
Delaware
Florida
Hawaii
Illinois
Louisiana
Maryland
Minnesota
Missouri
Montana
New Hampshire
New Jersey
New Mexico
New York
North Dakota
Ohio
Oklahoma
Pennsylvania
Rhode Island
Utah
West Virginia
In these states, you will need to consult with your doctor and ensure you have an ailment that qualifies under the state law for medicinal cannabis use, then get your medical marijuana card.
States Where CBD Oil Is Legal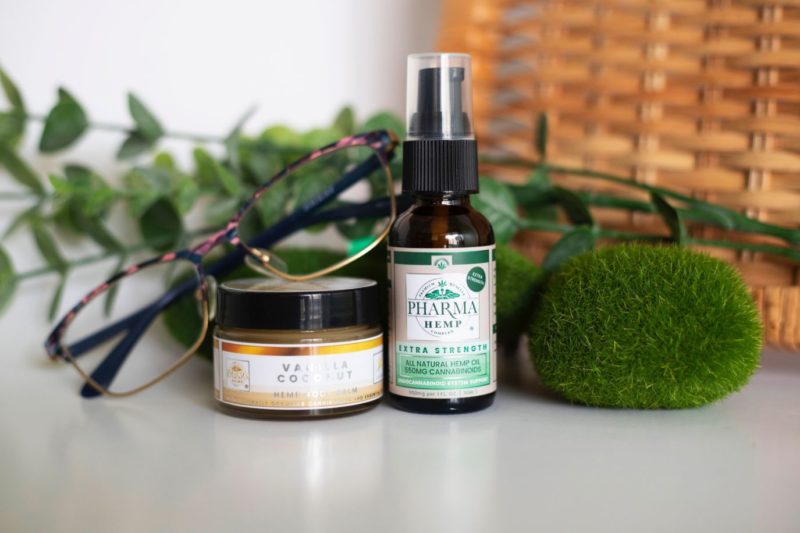 Let's take a look at the 14 states where some form medicinal CBD is legal and what the requirements are, according to the National Organization for the Reform of Marijuana Laws (NORML).
Note: The laws in these states may vary widely, but to differing degrees, medicinal CBD can be permitted for legal use there. Many of them have strict rules for who can and cannot get approved for cannabidiol based on what medical condition they have.
Alabama
In Alabama, the only access to legal cannabidiol is either by having a debilitating medical condition for which they're currently under treatment or being part of some state-sponsored clinical trials.
The access via a debilitating medical condition is also called Leni's Law.
Georgia
In Georgia, doctors can legally prescribe CBD oil to patients with several medical conditions like cancer, Parkinson's disease, seizure disorders, and multiple sclerosis. The legal limit which a patient can have is 20 ounces of cannabis oil with less than 5% THC, and the CBD amount should be equal to or more than the THC.
Indiana
In 2018, Indiana passed a law which made it legal to manufacture, possess, sell in retail, and use CBD oil provided it had 0.3% THC content in it, not more than that.
This was a huge expansion of the legality of CBD oil, no longer requiring the people of Indiana to be on a patient registry to purchase CBD oil. Now, if you're looking to purchase the best CBD oil in Indiana, Carmel and Indianapolis have two excellent CBD shops with large selections and great prices.
From there, Cincinnati and Columbus each have highly-rated stores, and so does Louisville. Otherwise, you can shop at multiple online CBD retailers.
Iowa
The Iowa Department of Public Health (IDPH) allows for limited amounts of cannabidiol for patients who suffer from many medical conditions, including cancer, HIV/AIDS, ALS, and seizures. 5 dispensaries have recently opened in Iowa, offering CBD oil in creams, capsules, and more.
Kansas
Earlier in 2018, Kansas passed a law that exempted CBD oil from the state's criminal code concerning marijuana, allowing for adults to legally buy and possess CBD oil as long as it contains 0% THC.
Kentucky
Kentucky has laws that permit state-sponsored cultivation of hemp—this can be used to produce CBD oil.
Mississippi
In 2014, Mississippi made cannabis legal for patients with severe epilepsy. However, they can use products high in CBD as long as they contain low amounts of THC. The hemp extract must have above 15% CBD with no more than 0.5% THC and should be done under the supervision of a licensed physician.
North Carolina
The law in North Carolina makes CBD legal only for patients with intractable epilepsy. The CBD oil for this is made directly from hemp extract.
South Carolina
South Carolina legalized CBD oil for patients who suffer from severe epilepsy disorders. This also includes Dravet Syndrome—the condition which Epidiolex was created to treat. The marijuana extract must have extremely low amounts of THC.
Tennessee
The state of Tennessee considers CBD oil made from hemp extract to be legal, not marijuana. CBD can also be prescribed to those with intractable epilepsy if it contains low amounts of THC.
Texas
The CBD law in Texas consists of an exception with regards to intractable patients of epilepsy. This change was made in 2015, making it compulsory for the extract to contain over 10% CBD and less than 0.5% THC.
Virginia
Of late, Virginia's Governor Ralph Northman signed a bill for the extension of the legal use of CBD to treat any condition that a licensed doctor or practitioner diagnoses.
Wisconsin
CBD treatment for seizure disorders is legal in Wisconsin since 2014. The senate further legalized CBD for treatment of any condition if a doctor recommends it.
Wyoming
Wyoming has a more stringent law with regards to CBD oil. Only epilepsy patients can be legally treated with it once other treatments have failed. Neurologists are required to present to the state's Department of Health, a statement on the benefits of CBD, produced from hemp extract for the patient concerned. Only then can he/she be allowed to receive cannabis concentrated with CBD and traces of THC.
Wrapping Up
So, these were the 14 states where you can legally buy CBD oil.
Hemp being federally legal might be huge for the CBD industry since CBD oil made from hemp extract would be legal. A new, more available form of cannabidiol would also enable for more research on the subject of CBD, and perhaps the entire cannabis plant.
More research brings the possibility of coming closer to full marijuana legalization.