Last Updated on December 11, 2019
God Forbid if you ever encounter a car accident, you are more likely to suffer from whiplash injuries. Also, it can occur as a result of playing physical sports, riding exciting park rides, etc. These are some of the ways an individual can develop whiplash.
Whiplash injuries are frequently caused by the abrupt movement of the head back and forth with great force. The sudden motion forces the neck muscles to instantaneously flex and extend resulting in major damage to the muscles, though the injuries can extend beyond that affecting ligaments, nerves, and discs. 
How Long It Takes to Get Whiplash Symptoms?
Whiplash symptoms may appear within a few hours. In some cases, it can take several days. Just because you don't feel any pain in your neck after the accident, it doesn't mean you are entirely safe from a whiplash injury.
It's important to be aware of the duration of symptoms to appear. Typically, the symptoms of whiplash appear within 24 hours. After then, if you aren't experiencing any symptom of whiplash, chances are you won't develop whiplash.
Still, it's important to see a medical professional since there is a little likelihood that you will experience whiplash after a few days.
How to Recognize and Recover from Whiplash?
Every year, millions of people experience whiplash. Also known as neck sprain or strain, it happens when the head abruptly snaps forward and then backward. This whip-like movement overstretches the muscles, ligaments, and joints of the upper back and neck. Here a few things you might not know about whiplash.
1. Whiplash doesn't always occur from a car accident
Though the most common cause of whiplash is a car accident, the injury can happen anytime. You can suffer from whiplash after a fall or from high-impact sport such as skiing, boxing, snowboarding, gymnastics or football.
2. It doesn't take a lot of force
Many whiplash injuries from car accidents are a result of low speeds. The seriousness of the injury primarily depends on the degree of restraint and therefore it's crucial to wear a seat belt or be protected in a size-appropriate safety seat.
3. Aging increases the risk of whiplash injuries
Adults, particularly those already suffering from neck problems, are more likely to suffer from whiplash injury in comparison to younger people. When people get older, their movement gets more restricted and as a result, the flexibility and strength of muscles, ligaments, and discs get weaker. When their neck moves back and forth suddenly, there is more probability of damage.
4. Rest equals rust
You may not want to walk around after a whiplash injury for fear of making the pain worse. However, resting for many days can make your neck, shoulder and back muscles more rigid and weak that further increases the pain.
To make sure your neck remains healthy and flexible, it's important to return to everyday routine as soon as possible. Your doctor may also recommend physical therapy to help minimize symptoms and recondition the muscles.
Neck pain following even minor accidents should be completely evaluated by the whiplash doctor. They may ask you for x-rays and imaging tests to make sure whether there are any fractures or dislocations.
In some cases, the pain will reduce within a month. If it continues or worsens such as shoulder pain, blurred vision, struggle in concentration, fatigue, headaches, etc. – visit a doctor for further analysis.
Whiplash Diagnosis After an Accident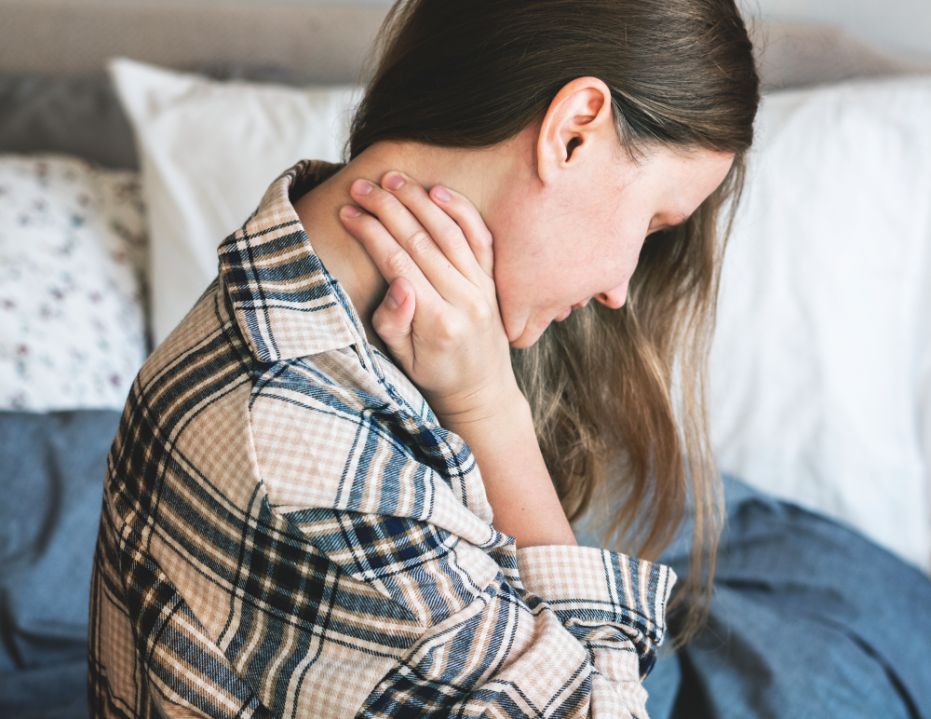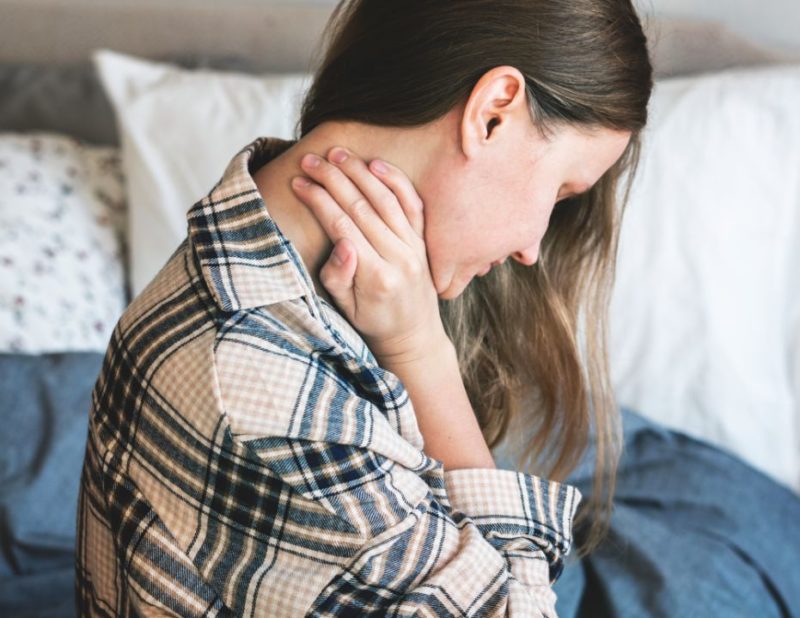 To understand the severity of the whiplash, your doctor will ask you some questions to understand your symptoms and associated potential risk. During this process, the doctor will carry out a detailed examination.
It helps in identifying your whiplash by evaluating your range of motion, the amount of tenderness and the degree of motion that causes pain. Besides, your reflexes and strength will also be evaluated. 
Common Symptoms from a Serious Whiplash Injury
Whiplash symptoms may include:
Rigidity in the back or neck muscles
Pain in the arms
Neck or shoulder pain
Dizziness
Tinnitus
Memory issues
Blurred vision 
Treating Whiplash After a Car Accident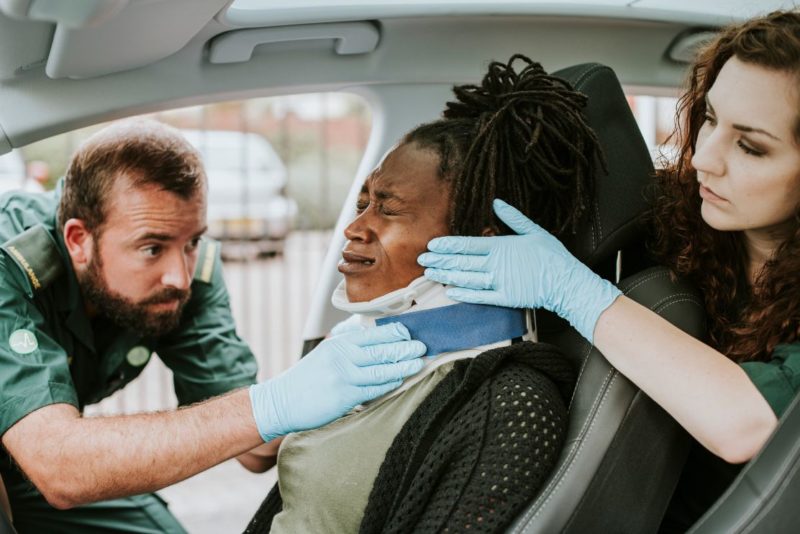 Typically, whiplash will heal with time. But severe whiplash will certainly require a medical specialist to assist the process. It can help in controlling pain, restoring normal range of motion in your neck or shoulder, and get you back to normal life. It can be frequently treated by:
Rest
Physical therapy
Foam collars
Chiropractic and massage treatment
Cold compresses or heat therapy
Prescription medication
Muscle relaxants that reduce muscle spasms
Exercise
Medicated injections
What you should do after a prolong whiplash injury?
Whether you are experiencing any of the symptoms listed above or not after a car accident, it's still important to seek medical attention immediately. If your accident has happened due to the negligence of another driver, you are more likely to be entitled to compensation for the pain and other injuries you are suffering from. To file a personal injury claim, you can initially contact attorneys to get answers to your questions and ease your concerns.
Whiplash injuries can be painful and devastating. It's a potentially serious neck injury that is often combined with head injuries such as TBI. In most cases, the head whips forward and may hit the steering wheel so it's possible to suffer from this injury.
It is commonly sustained during rear-end collisions and therefore seeking medical care is the foremost thing you should do. Where many people recover from whiplash quickly within a few weeks, some people may suffer from complications that sustain for months or even years.
Compensation Claim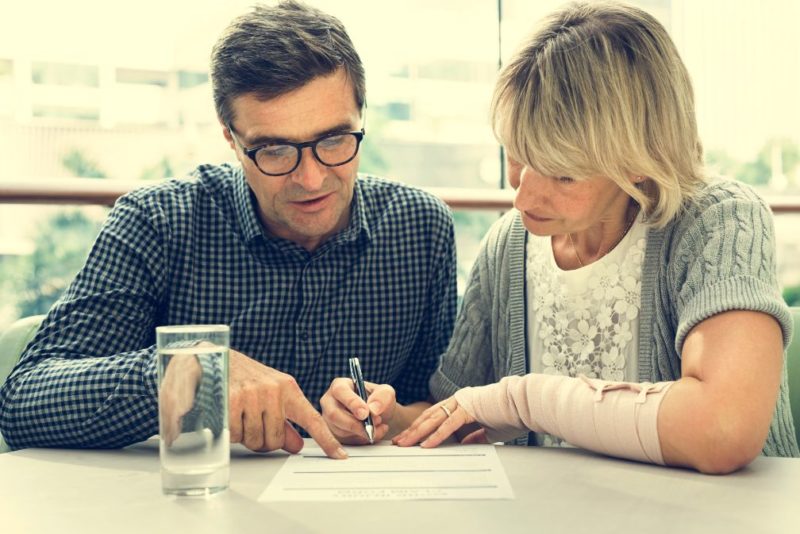 If you want to make a whiplash injury compensation claim, you may have to speak to insurers several times. Therefore, you must keep track of medical records, lost income if any, work you have missed, and receipts from medical appointments. We also advise you to write a daily journal about medical treatment, pain, or doctor visits. 
Conclusion:
If you have read this far, you will have an idea of how critical whiplash injuries can be. Also, seeking medical treatment not only helps you get better quickly but also strengthen your insurance claim. If you are suffering from the condition discussed above, its high time to get proper medical treatment. The key to happiness is a healthy life!