"I've been told that link building is only used by spammers."
"My agency says that link building is a thing of the past and stopped being effective back in the Naughties." 
These are some of the comments that my agency and I hear from potential clients who aren't experts in SEO, as a result of the widespread scaremongering about link building over the years. In reality, link building is still an extremely valuable tool in an SEO's arsenal and, when used properly, can reap fantastic results.
1. Google's Penguin Update
Back in 2012, Google updated its algorithm in order to penalize practices used by "black hat web spammers", including keyword stuffing and link schemes. This was later dubbed the Penguin Update.
It is true that link building tactics of the past such as hidden links, "spun" content and link farms are now very much considered to be bad practice. However, this does not mean that we should abandon link building altogether. Google does recognize the value of search engine optimization; its aim is not to discourage the use of SEO tactics, but to make sure that people use tactics that ensure searchers are presented with relevant and useful content that they can consume easily.
"'White hat' search engine optimizers often improve the usability of a site, help create great content, or make sites faster, which is good for both users and search engines." – Matt Cutts, Google
The online landscape has changed vastly since I set up my digital agency 20 years ago, but I am proud to say that not a single client of ours has ever been penalized by a Google update. On the contrary, many of our clients have seen brilliant ranking improvements as a result of our white hat efforts while their competitors suffered from penalties.
2. Effective Link Building
Here are a few of the ways that we ensure our link building campaigns provide high-quality and SEO-friendly backlinks to our clients' websites to help them climb the rankings.
2.1 Create Unique and Engaging Content
The key to our success as an agency has been our content-driven approach to link building. The concept is simple:
Create content that the client's target demographic will find useful and interesting.
Post this content on relevant, SEO-friendly online platforms where potential customers (and Google spiders) can find it.
Add a link to drive traffic (and Google spiders) to the client's website.
This is a much more time-intensive approach to link building than that of other SEOs, but we find it reaps multiple benefits. The key is that the content we create is not just a vehicle to house a link; it is a valuable piece of content that is intended for real-life customers as well as search engines. This means that it must be coherent, grammatically correct and relevant to the client's field of expertise.
One of the great challenges we face is to constantly come up with new and engaging ideas for content that we can share around the internet that will benefit our clients. It is very important that you don't just trot out the same topic – or worse, exactly the same blog post/article/white paper/case study – to dozens of places in order to get a link.
2.2 Sensitively Key Phrase Enrich your Content
Once you have chosen a topic and settled on an appropriate format for your content, it is important that it is considered relevant to whatever page you intend to link to. This ensures that Google considers the page a "peer" to your site and rewards you for receiving a one-way, inbound link from it.
However, in order for the content to be useful to your target demographic, the content must be "relevant" in the human sense, too. It wouldn't be natural to randomly drop in a link to payday loans in an article about cycling holidays, for instance.
Rules of thumb:
Your chosen key phrase should be used in its entirety
It should be integrated in a completely natural manner – a reader will not even notice that it is there if it has been used correctly
Be careful not to "stuff" your content by using the keyphrase too many times
Here is an example of an introduction to a blog post for the logistics industry about tire maintenance:
"There's not much doubt throughout the UK delivery industry that accreditation to FORS (the Fleet Operator Recognition Scheme) is one of the easiest and most effective ways to keep on top of compliance and best practice. Whether you're an independent owner-driver, a fleet manager or you work for a large company, FORS helps you maintain the quality of every aspect of your delivery work.
While the accreditation scheme is voluntary, there are plenty of reasons to become a member – not least of which are the very helpful guides FORS publishes for anyone in the delivery work industry. One of the most recent is their Tyre Management Guide, which offers vital advice on how tire wear not only affects safety and profitability but also impacts the environment.
A FORS to be Reckoned With
The importance of information like this really can't be overstated because, even if you've been doing delivery work for a couple of decades, things change, bad habits set in and technology evolves – so keeping abreast of the latest facts is vital."
Did you notice that the key phrase, delivery work, was used 3 times in this example? Probably not, and that's the point – it was used in a way that was entirely natural and relevant to the topic.
2.3 Don't Be Greedy
When you put so much care and attention into a piece of content, it's tempting to make it work as hard as it possibly can for you by adding lots of links. In my experience, this won't benefit you in the long run: the key phrase enriching your content for one phrase and then sending one link to a page relevant to the phrase will benefit that page much more than sending multiple links to unrelated pages.
Also bear in mind that most of the places where you would like your content to appear – guest blogs, high-quality article directories, etc. – will not accept duplicate content, so choose link partners with excellent SEO credentials themselves (look for a good Moz Rank) in order to ensure that your one link really counts.
3. Anchor Text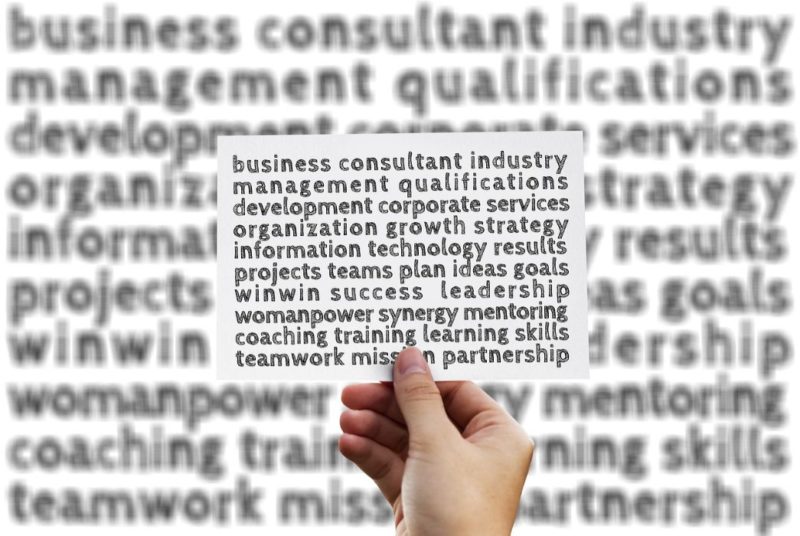 In terms of SEO, the most beneficial link your website can receive is one that has a key-phrase rich anchor text. However, if you continually send one-way links to a specific page on a website that is always key-phrase enriched with the same phrase, it starts to look artificial to Google and often your ranking improvements will grind to a halt.
3.1 Our Careful Approach
We have developed a three-prong approach to our anchor text strategy; this enables us to generate a level of link diversity that gives our clients even more strength in the rankings and maximum protection from Google Updates.
Precision links use a key phrase in the anchor text that is identical to the key phrase used on the web page to which you are linking.
For example, here is a Precision link to a page key-phrase enriched for the phrase school trip to London:
"If you are putting together a school trip to the nation's capital you need to make sure that your pre-planning and itinerary are watertight. The city is magical, and your children will soak up its art, culture, politics and history without even realizing that they are learning. However, that same wide array of choices can also be a challenge. 
To make your visit successful for both you and your students, we recommend that you think about the sort of experience you are seeking. It's simply not possible to do everything in one visit so the more defined your theme, the more your students are likely to absorb. We've put together a list of themes, and the main attraction on which they hinge, to give you an idea of how you can start shaping the itinerary of your school trip to London."
A Non-Precision link uses a key phrase that does not exactly match the one used on the page to which you are linking but is used on a different page elsewhere on your website.
For example, here is a Non-Precision link to a page key-phrase enriched for the phrase car hire excess insurance:
"Insure to Ensure You're Fully Covered
To give yourself the peace of mind you deserve, it's a good idea to invest in car rental insurance that covers you while you're abroad. Should something unforeseen happen, such as an accident or damage to your vehicle, you don't want to be up the creek without a paddle – especially if that creek is in an unfamiliar country. Luckily, we offer policies that are simple, easy to understand and affordable, so ensuring you're fully covered is a piece of cake."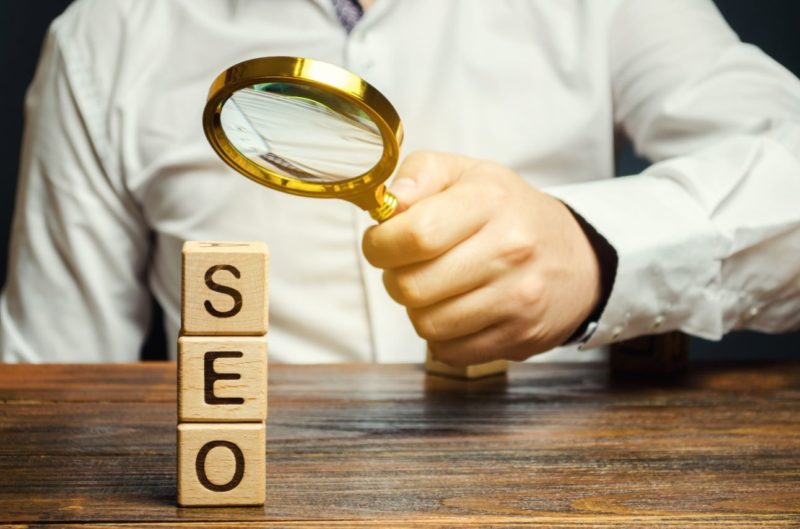 A Co-citation link is the most "natural" way of linking that mimics non-SEO behavior. Rather than linking over a key phrase that has been used to optimized a page on the destination website, you use a random key phrase that is relevant to the topic of the page to which you are linking.
For example, here is a Co-citation link to a page key-phrase enriched for the phrase same day loads:
"The roll-out is the result of a successful collaboration between Highways England and manufacturer Romaquip. They are proud of the technical advances that they have designed for the new gritters.
I hope these gritters are a good omen for the hard-working courier driver over the next few weeks. As one of the busiest times of year for the courier industry, anything that improves safety and efficiency will be welcomed with open arms. Keep an eye out for the sparkling new machines when you are out and about during the festive season and beyond."
Varying your linking strategies by using these three different kinds of anchor text is an excellent way to ensure a safe and sustainable link building program.
4. White Hat Wins for Safe SEOs
I hope that this article has given you some useful white hat tips for link building. In my mind, the key point to keep in mind is that Google's aim is to serve the searcher with the most useful and relevant results to their query – so make all of the content you produce, whether onsite or offsite, as useful and relevant as possible for real human beings to consume and enjoy.