Last Updated on February 11, 2021
Caviar is often viewed as one of the most luxurious delicacies you can serve. It's one of the finest dishes you can serve to the premium people. Its price, availability, and complicated legal issues kept it from being easily accessible to all but the ultra-rich for many years. Thankfully, those issues are beginning to resolve and anyone who wants to may indulge in this exquisite treat. 
Many people have never seen true caviar because true caviar has found very rare it only found in the Caspian sea and sturgeon farms are very less found in America and much less tasted it, so this new availability is sure to excite those with a sense of adventure or desire for novelty.
Champagne and Caviar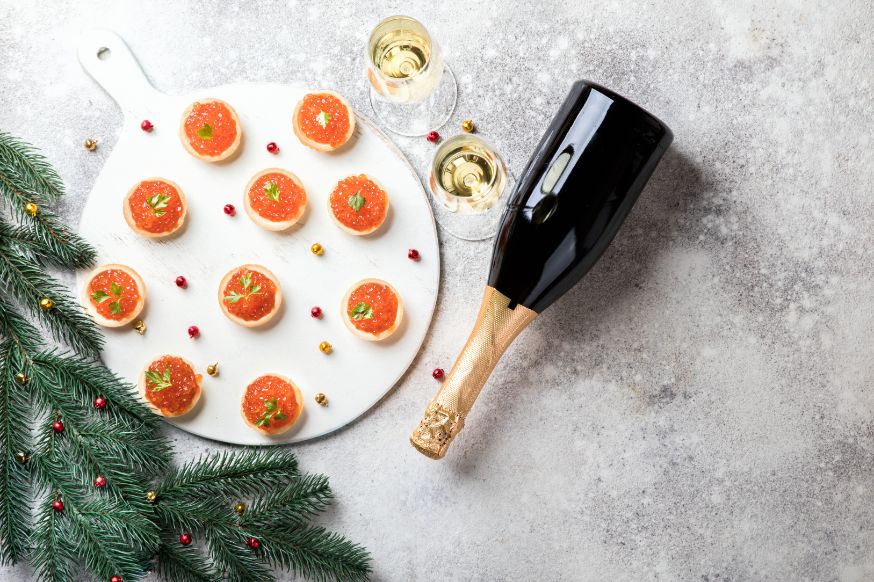 Of course, this pairing is a classic, but they have more in common than that. Similar to how only real Champagne comes from France, historically, true caviar came from the Caspian Sea and the Black Sea. Nowadays, caviar is considered true if it is from the roe of sturgeon fish, which thanks to fisheries, can now be found in more places. 
Sturgeon are massive prehistoric fish that can grow up to 1000 pounds and live to be one hundred years old. There are 27 species of sturgeon and the quality of caviar depends on the species, the quality of the water they lived in, as well as their maturity.
The Fall
For many years, caviar was reserved exclusively for royalty. Then in the 1800s, the Columbia River in America was discovered to have a plethora of sturgeon, and caviar's popularity skyrocketed. It was so widely available that it was given away for free! Soon the United States was the leading exporter of caviar. Unfortunately, the following century led to sturgeon becoming overfished to the point of near extinction. This caused prices to not only increase but forced consumers to find other sources.
In 2005, in an effort to combat the extinction of species of sturgeon, the United States banned all Beluga caviar imported from the Caspian Sea. Today, 18 of the 27 species of sturgeon are endangered. For a long time, this kept prices high and supply low, but that's all beginning to change.
The Comeback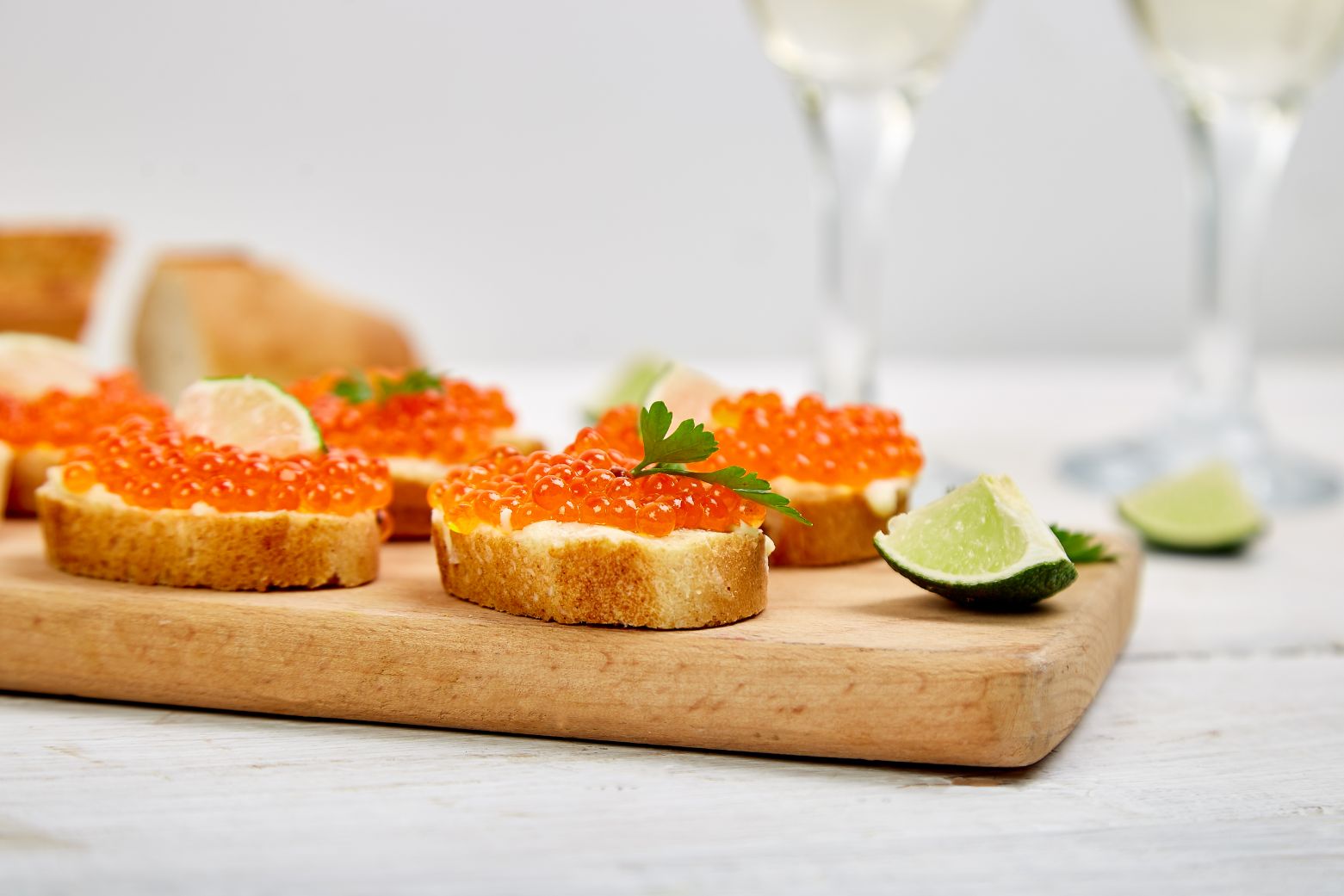 Thanks to new regulations requiring sustainable practices, the popularity and availability of caviar is once again on the rise. China, Germany, and once again the United States are now focusing on aquaculture and sustainable ways to raise sturgeon and keep an eye on the quality of caviar on the market. 
This is lowering the costs and increasing the availability and variety in the market. Besides all of this, all other countries are trying hard for this availability of caviar and searching for ways to raise sturgeon but they don't have a proper strategy and plan for the raise of sturgeon.
Buying local is becoming more of a possibility but anyone with internet access can now order fresh caviar and have it quickly reach their doorstep in a matter of days. Quality caviar is accessed and graded on the following attributes:

Species of sturgeon

Freshness

Color

Size

Texture

Aroma
Now that producers have more control over the input and output of their product, we are seeing more creativity in the caviar world. It might not be "true" caviar, but many are experimenting with hybrid creations to bring new and exciting flavors, colors, and combinations to your plate. They are also maintaining a focus on humane harvesting whereby they are able to harvest the eggs from the sturgeons without harming or killing them. In the 1800s people were killing and harming sturgeon for their eggs.
Thanks to all of these improvements, caviar is becoming more popular and accessible than ever before. If you have never had the chance to try it, don't waste time waiting and hoping it shows up at some fancy future event. Splurge a  little on yourself and spend some time getting creative in the kitchen. If you are good at culinary it is best for you to make a new thing like caviar, Or why not be the one to introduce it to your friends and family? It's sure to be an experience you will all remember and enjoy.