Last Updated on March 3, 2023
A good website is a mark of professionalism and trustworthiness nowadays. Whether you're a blogger, photographer, or shop owner, an online presence is a must. It's not enough to have a social media page. That's because people will instinctively look for your blog, portfolio, or shop in order to know you better.
If you want to impress, a well-crafted and user-friendly website will take you places. That's where WordPress and Themezly come in.
As one of the most trusted content management systems in the world, WordPress has gone past its days of being just a blogging platform. Today, it's the choice of pros and beginners when they want to create a powerful online presence. Themezly goes hand in hand as an innovative digital agency that's focused on developing top-of-the-line WordPress themes and plugins.
This potent combo has produced the ultimate multipurpose theme for all your online needs – Creatus.
What is Creatus?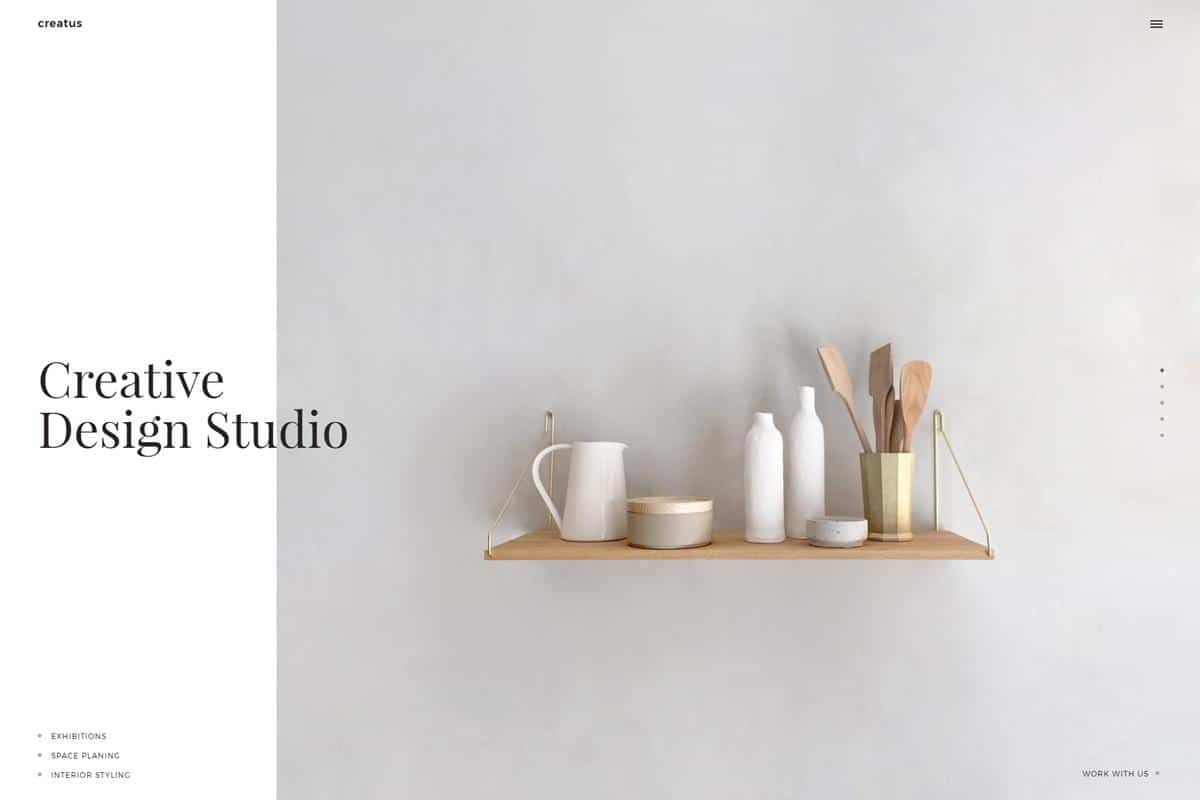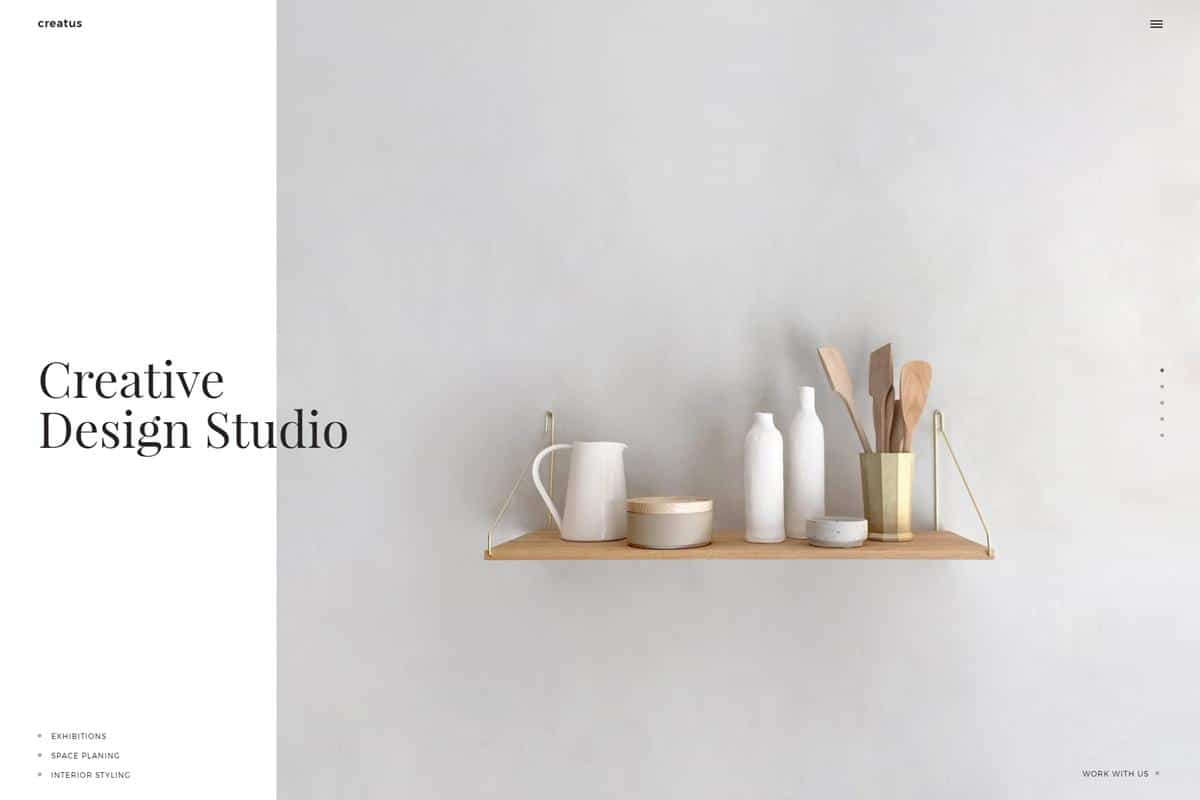 If you've been on the Web for a while, you know that the best premium WordPress themes are often expensive and incomplete. One theme may look beautiful, but not contain the features you want. Another will have all the nifty options you're looking for, but will not have the overall look that you're searching for.
But Creatus is here to change game. With multi-functionality at its core, it was designed by Themezly to answer every Web creator's pain point. It doesn't matter whether you're a pro or a beginner. Its quick, one-click installation on demos, templates, and other features makes it easy even for non-tech savvy folks to get started.
Creatus premium WordPress themes come with a variety of cool options. But perhaps the best one is that it's compatible no matter what project you're working on. They have full site demos, page templates, or page blocks for almost every type of concept: from online portfolios, blogs, agency, magazine, to ecommerce. It's as simple as browse, install, and customize.
This ultimate multipurpose WordPress theme is all about convenience without sacrificing on aesthetics. No need to worry about adding separate plugins for the features you want. Looking for pretty sliders for your products? They've got it. Need to go from grid to minimalistic in a snap? No problem. Want to direct customers to your physical store? Just select a demo and you're done.
This is what makes Creatus stand out.
Creatus Unbeatable Features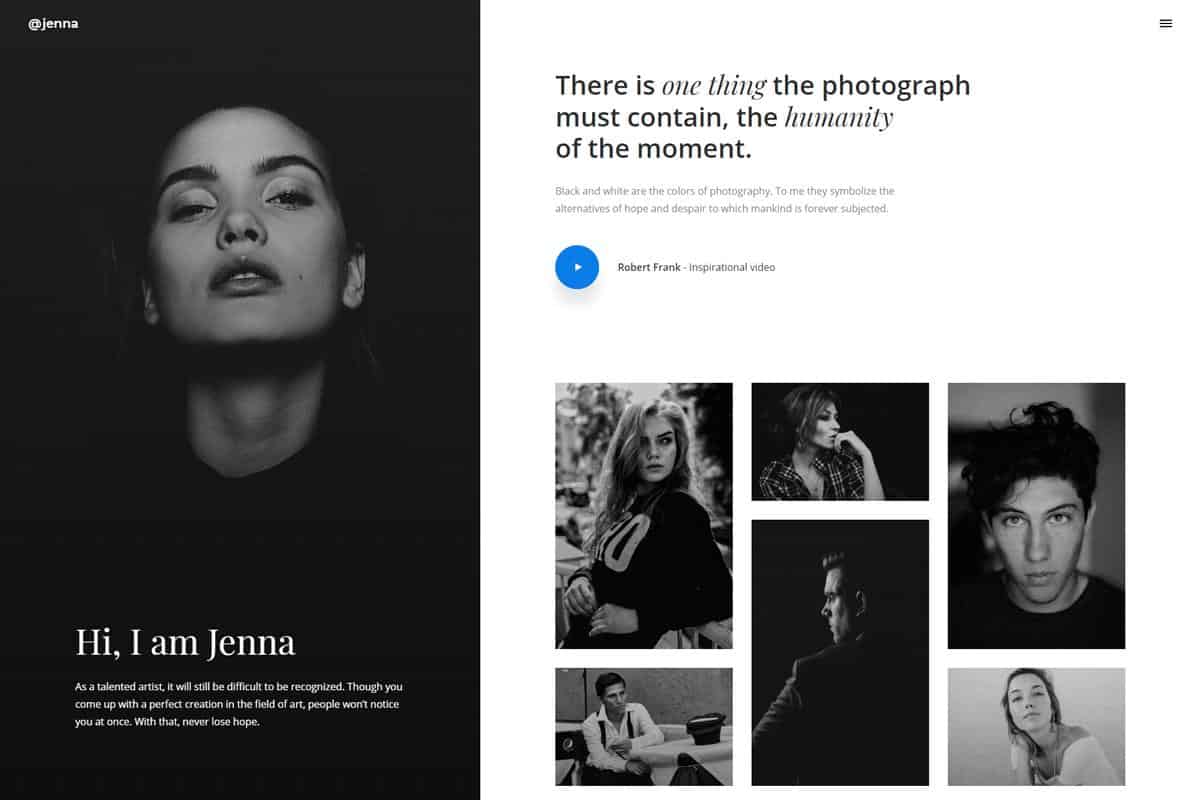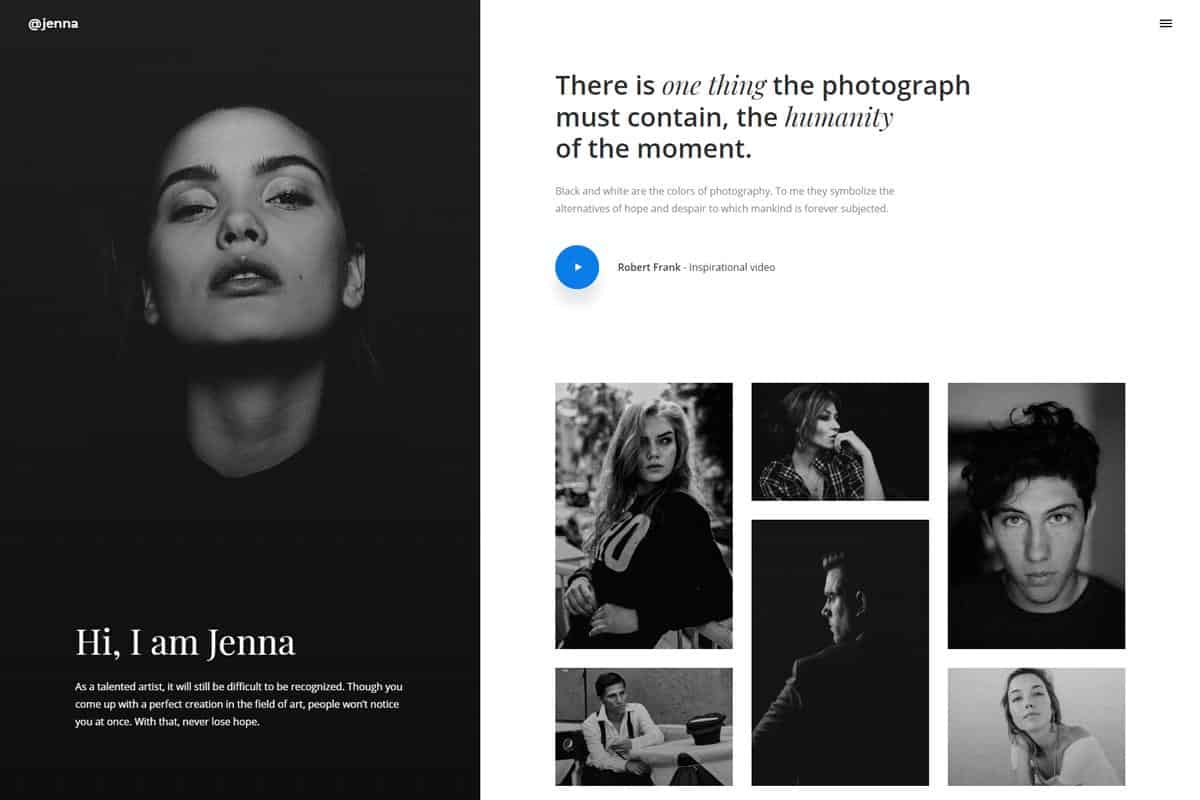 As mentioned, Creatus comes with an assortment of nifty elements not found on other premium WordPress themes.
Aside from its one-click demo install feature that makes any concept possible, users will also enjoy its incredible theme options panel, user-friendly template library, built-in drag-and-drop page builder, backup and restore capabilities, as well as compatibility with top WordPress plugins.
Powerful Theme Options Panel
In order to create a truly unique website, you'll want complete control. It begins with this options panel that lets you manage everything – from headers, logos, hero sections, widgets, to custom CSS, page templates, and media effects. It even lets you effortlessly write over existing posts or pages so you can quickly launch a project.
User-Friendly Template Library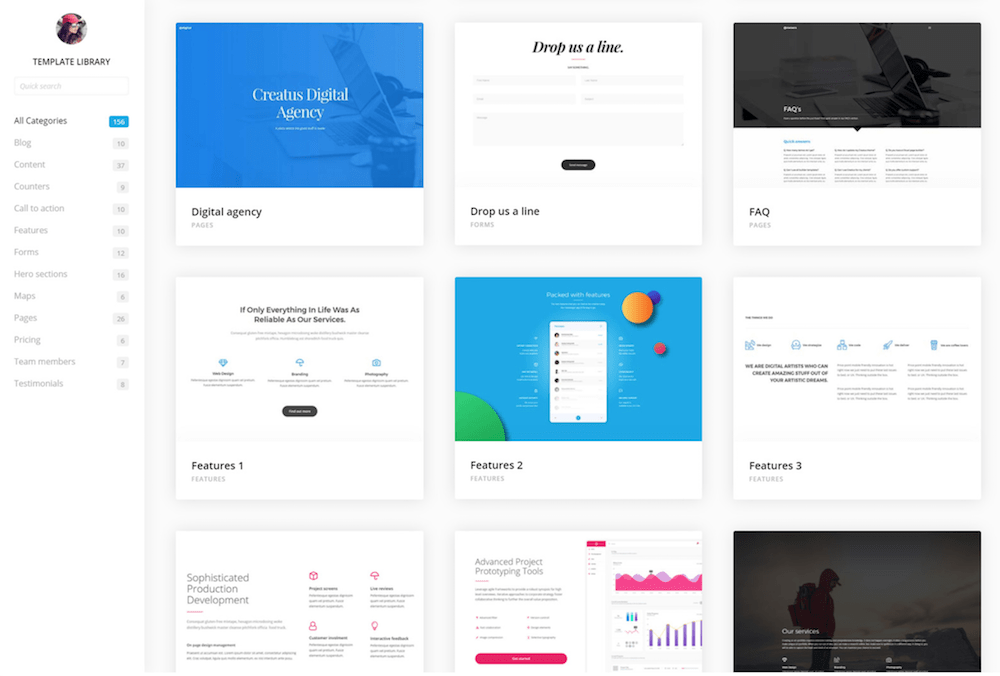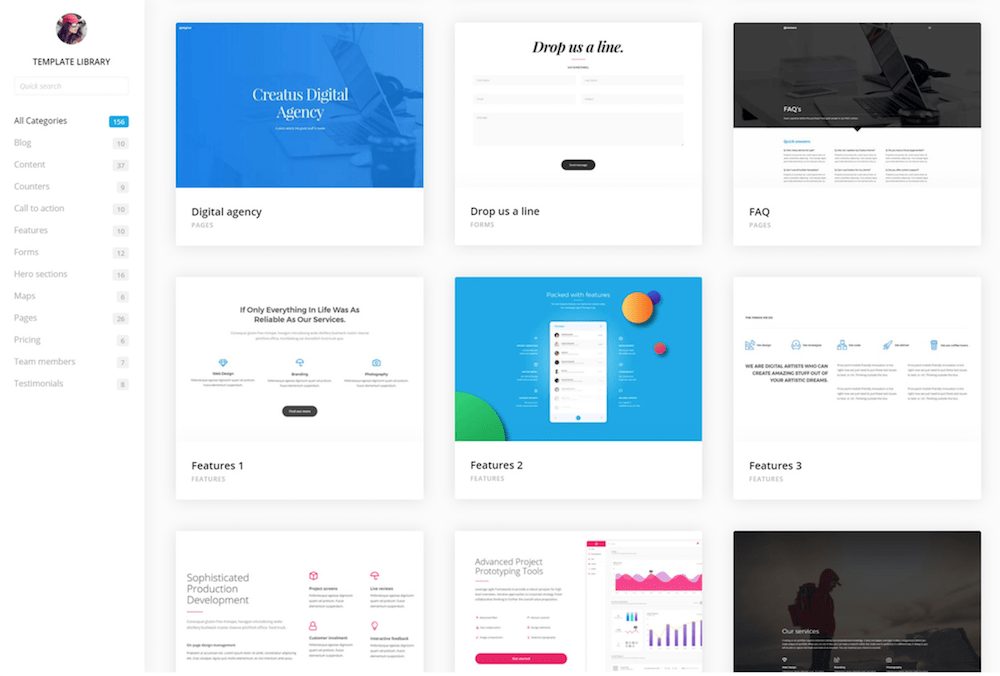 Save time and effort with their updated template library. Whether you need quick inspiration or a ready-made template, just browse, click, and customize. Choose from entire page templates that shave hours off your workload. Or just pick from individual sections such as counters, forms, maps, testimonials, etc.
Built-In Drag-and-Drop Page Builder
Creatus thinks up of everything with their built-in drag-and-drop page builder. This makes it super easy even for beginners to tailor their website to their exact specifications – all without learning code! From changing the layout, to picking content and media elements, it's all just a click away.
If you're a pro and can't live without your favorite WordPress page builder (e.g. Visual Composer, Elementor, etc.), don't worry – Creatus has got that covered. They're compatible with top WordPress plugins and page builders for your peace of mind.
If your tool of choice isn't on their list, simply contact their friendly support team so they can make them for you. Now that's customer care!
Backup and Restore
No one wants to wake up one day to find that their website has been compromised. This advanced utility lets you backup your website's data to keep it safe, and allows for swift restoration when you need it.
Compatible with Top WordPress Plugins
No need to download your preferred plugins or scripts again. When you get Creatus, you'll receive access to 15 premium plugins like Mega Menu, Layerslider, and Slider Revolution so you can focus on what you do best. Enjoy the freedom of working with your other favorite plugins, too, such as WooCommerce, Gravity Forms, BuddyPress, and more.
For who was Creatus created for?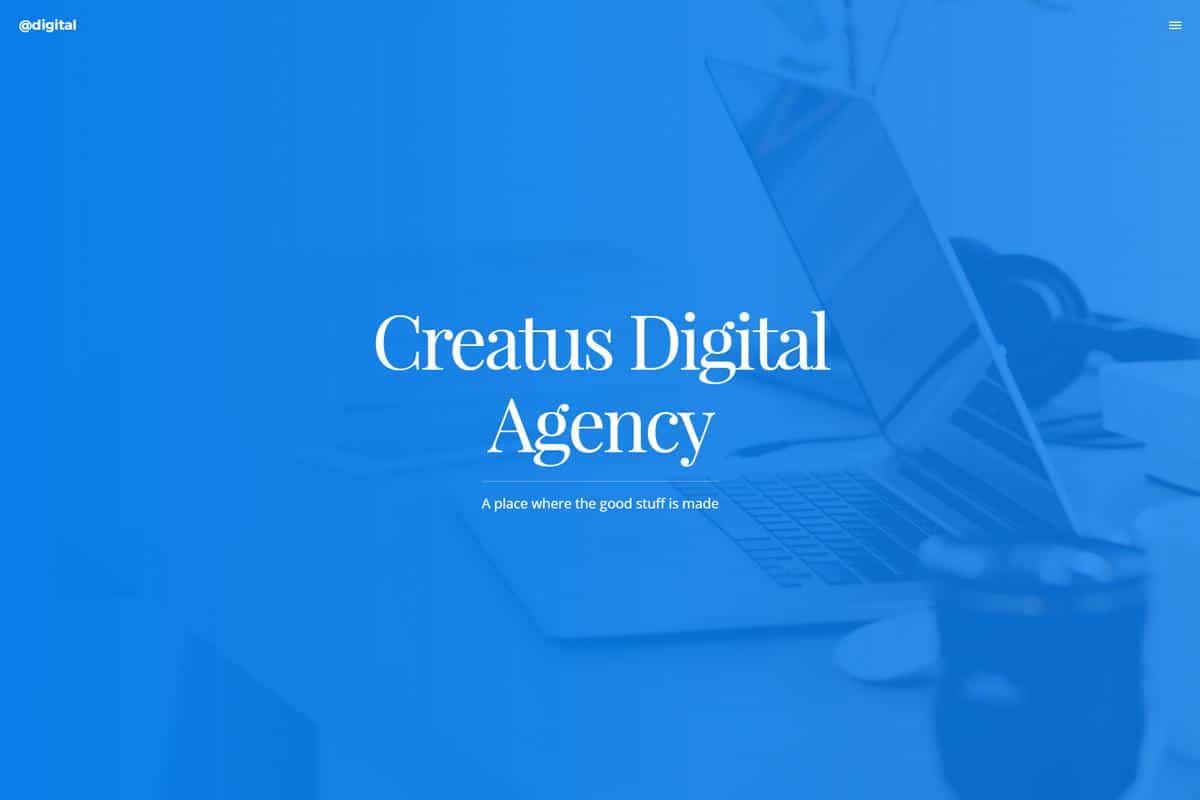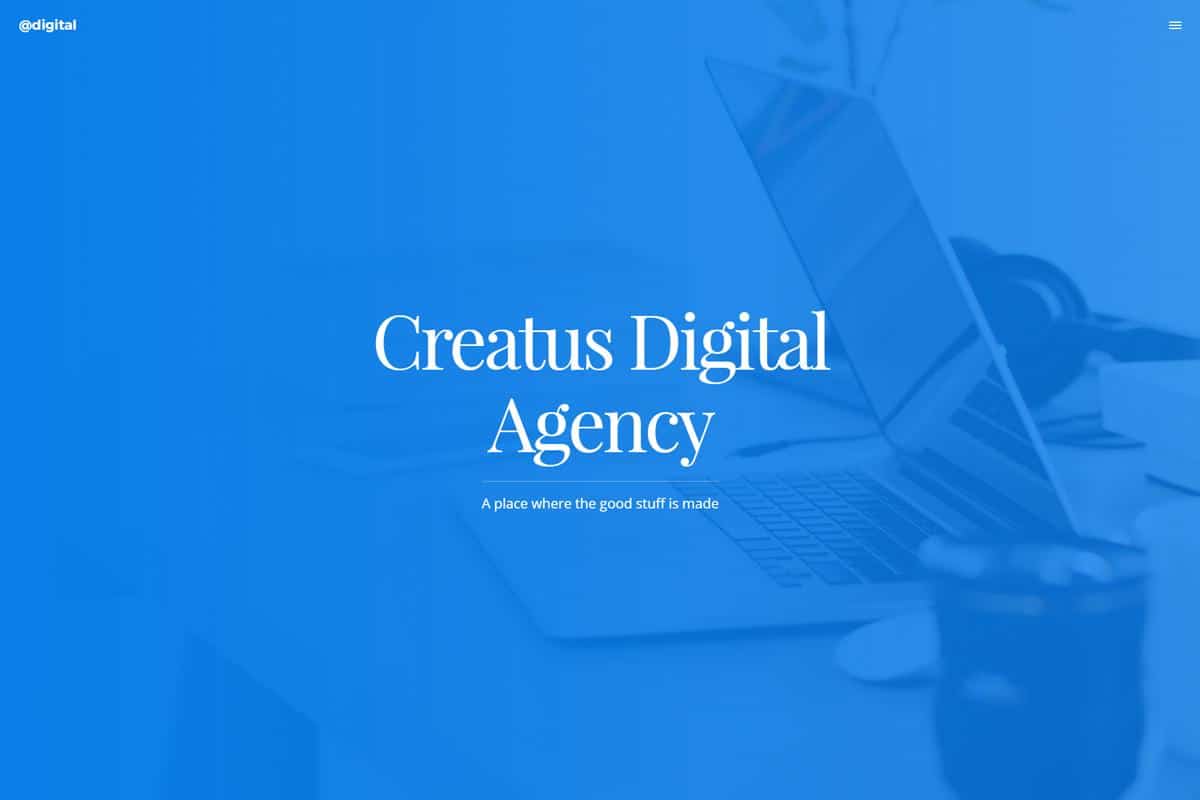 Creatus was built with the future in mind. This means that it's perfect for anyone!
Are you a beginner who wants to create an eye-catching online portfolio? This ultimate multipurpose WordPress theme will help you show off your best works in no time at all. Already have a website but want to re-brand yourself? Or perhaps you're looking for a WordPress theme that gives you more control? Then you're going to love Creatus.
Take their demos for a spin yourself and see what they can do for you. With so much in store, it's hard not to get carried away! Aside from fresh looks, it's also jam-packed with advanced functionalities such as parallax backgrounds, flexible headers, more than 4,000 gorgeous icons, and a huge template library that's constantly updated for your inspiration.
Indeed, Creatus could be the last WordPress theme you'll ever need.
How to Get the Ultimate in WordPress Themes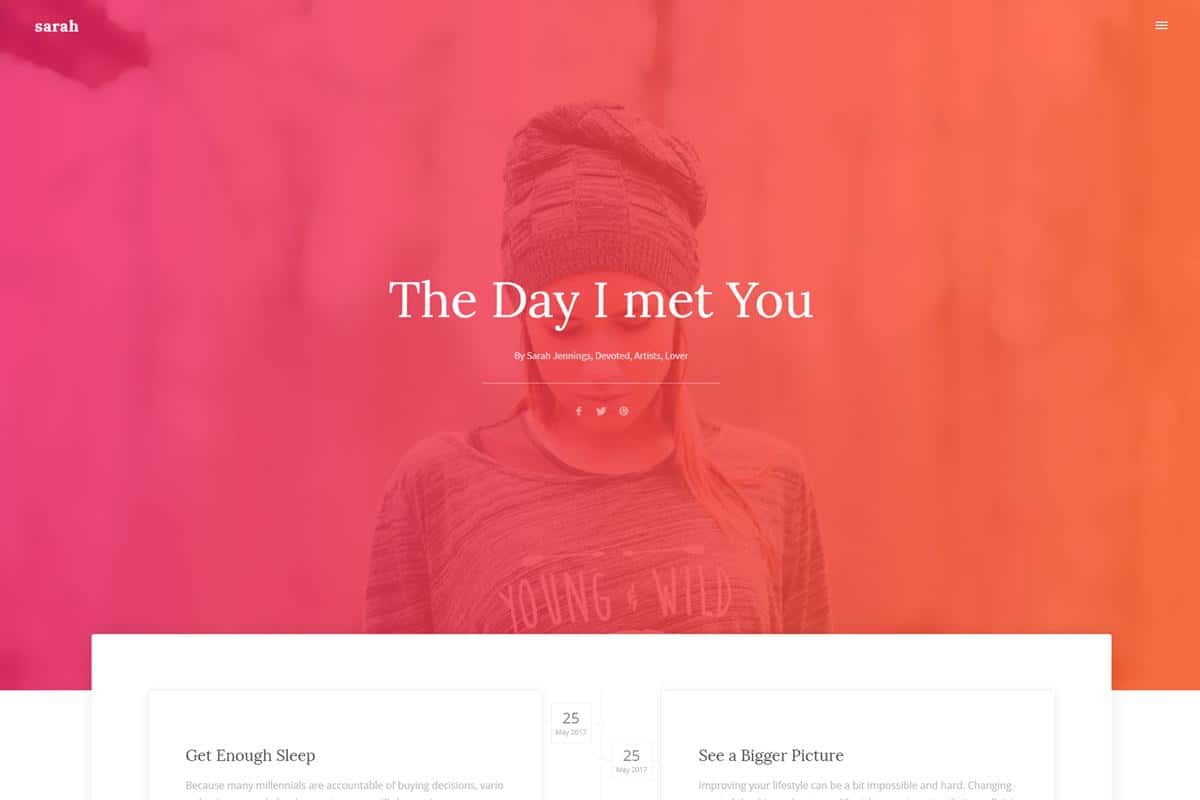 Can't wait to get started on that online shop? Or maybe you're excited to reinvent your agency's website? Simply visit Themezly or go directly to the Creatus website to begin your download. They have affordable pricing options so you're sure to get the best deal that suits your current needs.
Aside from the premium WordPress themes, you'll also receive dedicated customer support, all theme plugins and extensions, fresh updates, a money-back guarantee, lifetime usage, plus other cool stuff. So what are you waiting for? If you can imagine it, Creatus can help you build it.