Last Updated on January 20, 2022
Cash used to be king — but is it still? There was a time when plunking down a handful of $20s was the way to go when paying for everything from groceries to gas to household bills.
Credit and debit cards have eclipsed cash as the preferred method of payment for most consumers. They're quicker, safer, help you better organize your budget and can be used literally from anywhere. You can accrue airline miles, hotel nights and cash-back benefits.
While most merchants will gladly take your cash, you can't get by anymore without plastic. Although there are legitimate points to be made on both ends of the debit card vs. credit card debate, the truth is that either is a better choice than cash.
Here are the major reasons you should be paying with plastic rather than greenbacks:
1. Set it and forget it.
If you're old enough, you'll remember thumbing bills, writing checks, and putting them in the mail. One of the biggest conveniences of a credit card is setting up auto-pay for recurring expenses, such as your cell phone plan, cable services, and utility bills. In most cases, you can choose when you want a payment to post.
The "set it and forget it" strategy helps you avoid late fees and penalties. When your monthly statement is posted, you can check all the charges to make sure they're legitimate and to confirm that your bills were paid on time.
2. Rack up the points.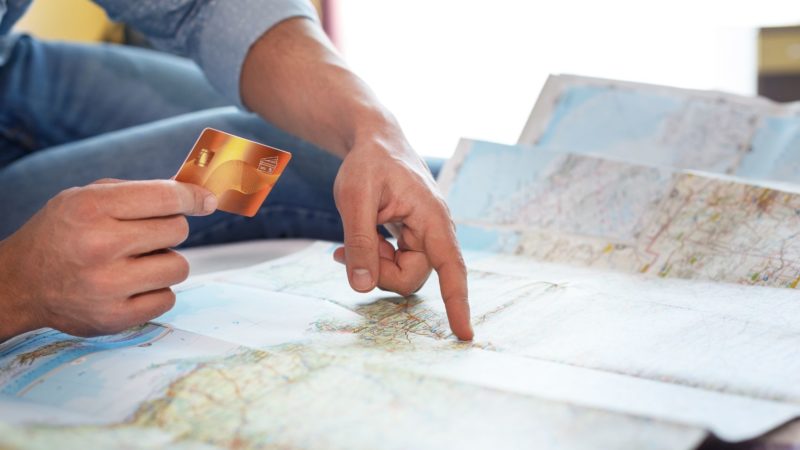 The single most common reason young people use credit cards is to earn rewards. Users can earn airline miles, points for hotel stays and cash-back rewards. Credit card companies are generous with rewards because they want consumers to pull out their card as often as possible.
Some households use two or more credit cards for their purchases. One is used to pile up airline miles or hotel nights to use for a vacation. Another is used to take advantage of cash-back options when swiping it at restaurants, gas stations, grocery stores and many other retail outlets.
Some cards offer 1.5% or 2% in cashback on all purchases, while some run promotions of up to 5% in certain categories of purchases.
By using a credit card, or even a debit card tied to a rewards program, you're essentially putting cash in your pocket every time you make a purchase. You can't do that with cash.
3. Log in, stock up.
The internet has changed shopping trends dramatically. In fact, online retail sales recently surpassed general merchandise sales.
With cash, you cannot buy on Amazon or individual retailers' sites, such as Target and Walmart. A credit or debit card enables you to have purchases shipped to the store or directly to your home.
4. Protect your purchases.
When you make a purchase in cash, the only protection you receive is the manufacturer's warranty. For this reason, buying big-ticket items in cash can be risky.
Most credit and debit cards offer a feature known as "purchase protection": If a merchant won't allow you to return your purchase, this feature lets you claim a full refund of the purchase price.
Some credit cards have additional perks. Some provide coverage in case of damage or theft. Others come with built-in car-rental insurance, allowing you to decline the expensive insurance the agents at the counter try to get you to buy.
Simply put, you get peace of mind with a credit card that you don't get with cash.
5. Keep your budget in balance.
Do you struggle to track your spending each month or stay within the bounds of your budget? Shopping with a credit or debit card can help.
Every purchase you make is logged automatically in your account. Your monthly statement will display a list of all charges you incurred during that period. Although credit cards can put you in debt, they can also help you stay out of it.
Credit and debit cards give you more rewards, merchant choices, and consumer protections than cash. Why bother with bills when you get so much more with a card?