Last Updated on March 8, 2022
You don't have to be an Apple devotee to recognize that the brand has successfully cultivated an exceptional degree of customer loyalty over the years. 
Even if your business isn't in the same industry if you're trying to improve customer retention, studying Apple could help you better understand how a business can not only attract enthusiastic customers but also maintain a customer base for decades.
The following are just a few customer retention lessons to learn from Apple. When developing your own strategy to boost customer loyalty, consider how they can apply to your business.
A Note on Apple's Customer Retention Rates
Before covering some of the specific ways Apple maximizes customer retention, it's worth touching on the fact that claims about the brand's customer loyalty aren't baseless. Research indicates Apple had a customer retention rate of 92% in 2016 and 2017. By contrast, Samsung's customer retention rate during the same period was 77%. Clearly, Apple is doing something different. Examples include:
Establishing Competition
Apple's branding resonates with the business' customers for many reasons. One somewhat overlooked reason is tied to our natural desire to feel as though we belong to a group. Sometimes, to feel as though you're part of a "tribe," you need to distinguish your group from the "enemy."
Consider the example of sports teams. Many devoted fans of a given franchise are often at least as passionate about their dislike for the team's rivals as they are about their love for the team itself.
Apple's branding reflects an understanding of this essential human trait. From the start, Steve Jobs positioned Apple as the revolutionary answer to established companies like IBM. As Microsoft became more dominant, Apple's branding shifted focus, using marketing campaigns such as the "'I'm a Mac' guy vs. 'I'm a PC guy'" TV spots to depict PC users as boring and uncool, with Mac users being hip and creative.
The approach worked. One small study at St. John's University even revealed that Mac users developed a deeper bond with their Apple products than PC users had with their devices. The study indicates Apple's marketing and branding likely played a critical role in establishing this connection with users.
This isn't meant to suggest that your branding should be predominantly antagonistic. Apple also made a strong impression on customers with marketing campaigns and branding efforts that focused solely on the supposed positive qualities of Apple customers (such as artistic skill and outside-the-box thinking) without any emphasis on the negative qualities of the competition.
However, it is widely accepted that a brand that represents a set of values has a better chance of fostering customer loyalty than one that doesn't. Sometimes, one of the most effective ways to illustrate your brand's values is to contrast them with the values of a competitor.
Focus on Benefits
Offering customer quality services and products is perhaps the most important component of any customer retention strategy. Apple's customers are loyal in no small part because they genuinely enjoy the experience of using Apple products.
That said, it's impossible to overstate the importance of strong marketing when promoting a brand. Your marketing campaigns substantially influence the impression your brand makes both on new customers and potential repeat customers.
Along with setting up a "David vs. Goliath" dynamic as explained above, Apple has also won the marketing game by focusing less on specific features their products offer, and more on how their products will benefit customers in ways that have more emotional impact.
For example, one business promoting a new smartphone might use marketing content to highlight technical factors that have little meaning to the average user. Those technical factors may be genuine strengths, but a typical person might not necessarily understand precisely why or how.
Apple, on the other hand, might run ads demonstrating how the latest iPhone's camera allows a photographer to capture stunning photos in virtually any setting, or how the new iPhone can help an ambitious young professional maximize their productivity.
This is a valuable lesson, but it's one that's often overlooked. Don't make that mistake when planning your marketing campaigns. Every step of the way, ask yourself whether you're promoting features or benefits. Your focus should be on the latter.
Provide Information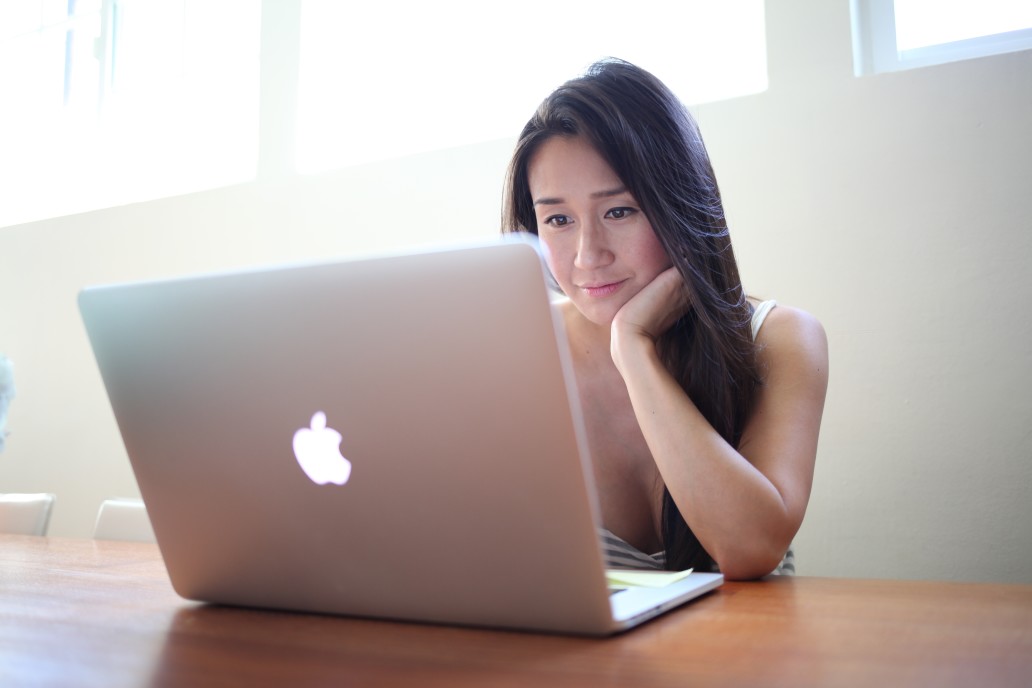 The degree to which customers may have questions or require assistance from customer service teams can vary depending on the nature of a business, product, or service. Naturally, because Apple sells consumer electronics, its customers often need more support than the customers of, for example, a small local gift shop.
In other words, you may not need to invest in customer support resources to the same extent that Apple does. You should, though, learn from the way Apple keeps its customers informed.
From the start, Apple has maintained relationships with customers and provided them with valuable information not only by offering robust customer support, but by hosting events for customers, publishing regular newsletters, and quickly taking advantage of new ways to engage with customers and share information, such as social media and blogs. 
Apple has also supported a community of loyal customers who share their own insights and suggestions with one another via unofficial websites, blogs, YouTube channels, podcasts, and more. Rather than discouraging customers from turning to anyone but the official source for information, Apple encourages customers to share their expertise.
This is another factor that has helped the business maintain customer loyalty year after year. Customers want to know about a business' current products and its future plans. They want practical information regarding how to leverage available products and services, as well as more general information regarding what they can expect the business to offer in the coming years and months.
Strive to offer your customers the same type of transparency and support. Again, depending on what kind of business you own, the specific way in which you go about doing so may be somewhat different from Apple's approach, but the principle is the same.
Most importantly, genuinely take the time to consider how these lessons can help you achieve your goals. The fact that you're not in the same industry as Apple doesn't mean you can't learn from the brand. Any business owner could find inspiration from a company that's cultivated such an enthusiastic following for decades.