Last Updated on January 24, 2022
Vaping is a practice of inhaling and exhaling vapor that is produced by an electronic cigarette after heating an e-juice or e-liquid. People have used electronic cigarettes for over a decade now. However, vaping rates have increased over recent years. Teenagers are particularly attracted to vaping.
Research has suggested that teens in high and middle schools are not vaping to get nicotine into their bodies. They are doing it for other reasons. But, public health officials recently sounded an alarm that vaping is becoming a new gateway to smoking.
That's because teenagers that vape nicotine-based e-liquid can easily develop an addiction. This can compel them to smoke traditional cigarettes when cravings strike without an electronic cigarette nearby.
Today, it's easy to find a high or middle school teenager with the best box mod vape and using it even within the school precinct. That's because some of these devices have compact sizes that make them easy to carry, hide, and even use discretely in public places.
But, why do teenagers vape? What makes vaping so attractive to teens? Well, several reasons have been attributed to the increased popularity of vaping among teenagers.
Influence by a Family Member or Friend
According to the Centers for Disease Control and Prevention, a National Youth Tobacco Survey reported that one of the reasons why teens are vaping is because a family member or a friend uses e-cigarettes.
This survey revealed that most students from grade 6 to 12 that said they had vaped did so because they had seen a family member or friend do so. This is understandable because most children copy what their parents or loved ones do.
It's therefore, not surprising that manufacturers of the best vape mods recommend using the devices away from children. In addition to protecting children from the possible effects of aerosols, vaping away from kids eliminates the likelihood of influencing them to engage in the habit.
Availability of Different Flavors
The availability of different vape flavors is a major reason why teenagers vape. Unlike traditional cigarettes, e-juice comes in different flavors. They also don't smell bad. Some of the available e-juice flavors include candy, mint, chocolate, and fruit.
It's therefore, not surprising that teenagers perceive flavored e-juice as a more appealing product than tobacco products that are not flavored. The federal law prohibits the use of flavors in traditional cigarettes, except menthol. However, this ban does not extend to other tobacco products. Therefore, manufacturers of vape mods, hookah, cigars, and smokeless tobacco products can add flavorings to them.
This gap in the regulation of products allows tobacco industry players to continue adding flavors that attract teenagers into their products. Consequently, many teenagers are vaping because they find the flavors of e-juice appealing. What's more, the impressive flavors of e-liquid allow teens to vape anywhere and even do it discreetly even in the presence of parents and teachers.
The Belief that Vaping is Less Harmful than Smoking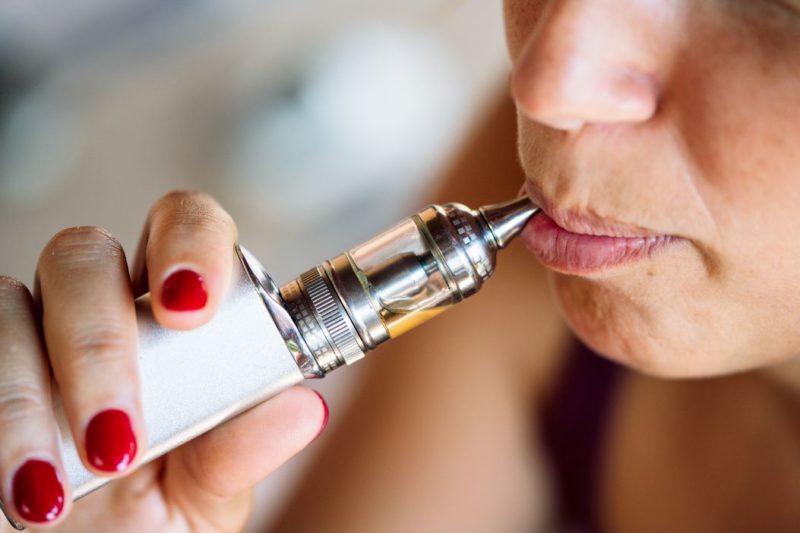 Many teenagers vape because they believe the habit is less harmful than smoking. According to a media report, Public Health England holds the view that vaping is less harmful than traditional smoking by up to 95%. Such revelations have led to increased vaping trends among teenagers.
In the United States, for instance, Juuling is a popular trend among students. This entails the use of a small device, known as a Juul, to vape. The device has a size similar to that of a USB stick. Anti-tobacco campaigners are worried that this trend will lead more students to smoke.
Research has shown that the number of vaping teenagers has increased rapidly with more than 1 out of 3 high school seniors reporting having vaped in the previous year. This is almost ten times the total number of students that smoked cigarettes.
It's also a 10% increase within a year. But, though some teenagers are using the best mods believing they are less harmful than traditional cigarettes, they are not completely harmless.
Low-Cost of Vaping Devices
Some teenagers are vaping because of the low cost of vaping devices. Traditional cigarettes are expensive for most teenagers. That's because they can only be used once.
On the other hand, a teenager can use the best box mod vape severally. That means they don't have to incur an expense whenever they want to vape.
Today, several local and online stores sell vaping products at low prices. The increasing number of stores that sell these products has increased competition. Many brands or manufacturers and marketers of vaping products are also targeting the same market.
This increased supply of vaping products has led to their availability at low prices. Consequently, vaping has become less expensive than smoking. Therefore, more teenagers are embracing vaping instead of smoking.
Other Reasons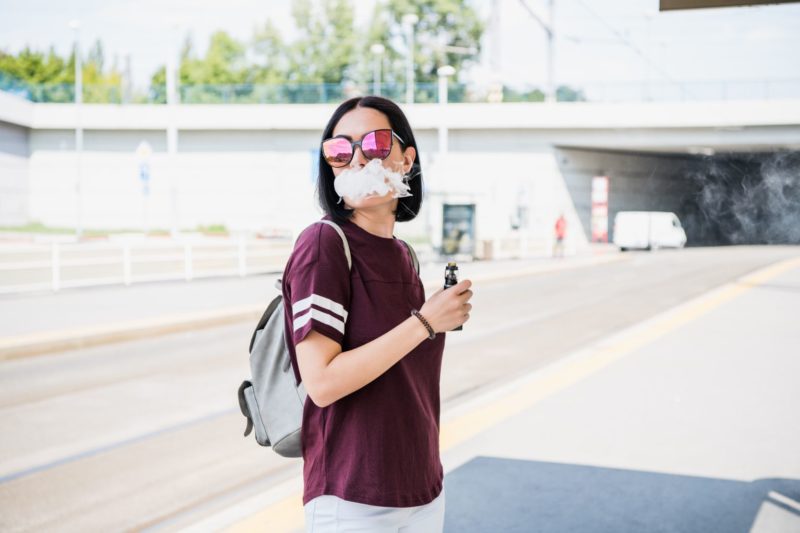 In addition to these reasons, some teenagers are using the best vape mod for clouds out of curiosity. After watching videos of people use vaping devices to make vapor clouds of different shapes and sizes, some teenagers are tempted to engage in the habit. Such videos are all over social media and easily accessible to teens.
What's more, some teenagers are investing in the best box mods to start vaping as a way to quit smoking traditional cigarettes. That's because they have probably read somewhere that a person can use e-juices with varied nicotine concentration to eventually quit smoking.
Such teens are investing in vaping devices that enable them to use different types of e-liquids hoping to quit smoking someday.
Some teens are also vaping just because they have seen their favorite movie stars, celebrities or media personalities on the screen vaping. Thus, the media is also playing a role in influencing teenagers to vape.
The Bottom Line
A teen can invest in the best box mod and start vaping for varied reasons. However, most teenagers vape because a friend or family member does so, out of curiosity, low cost of vapes and the belief that vaping is less harmful than smoking.
Some teens are vaping because they want to enjoy the different flavors of e-juices. Nevertheless, no long-term study has shown that vaping is completely harmless.