Last Updated on February 4, 2021
The moment when you realize that it's time to scale up from working as a freelancer to running your own agency can be one of mixed emotions. It's exciting to see that you're in demand enough to justify this move, but at the same time, the change in operating models can be daunting. 
When you're running an agency, you have the potential to bring in far more revenue than as a lone freelancer, but you also have a lot more responsibility, and far more adjunct business tasks that distract you from your core business offering. 
It's important to establish a smart strategy for the first few months of your new agency, to avoid stretching yourself too thin and burning out in exhaustion. It requires not just the right tools, but also the right business model. 
Three Modes of Agency Support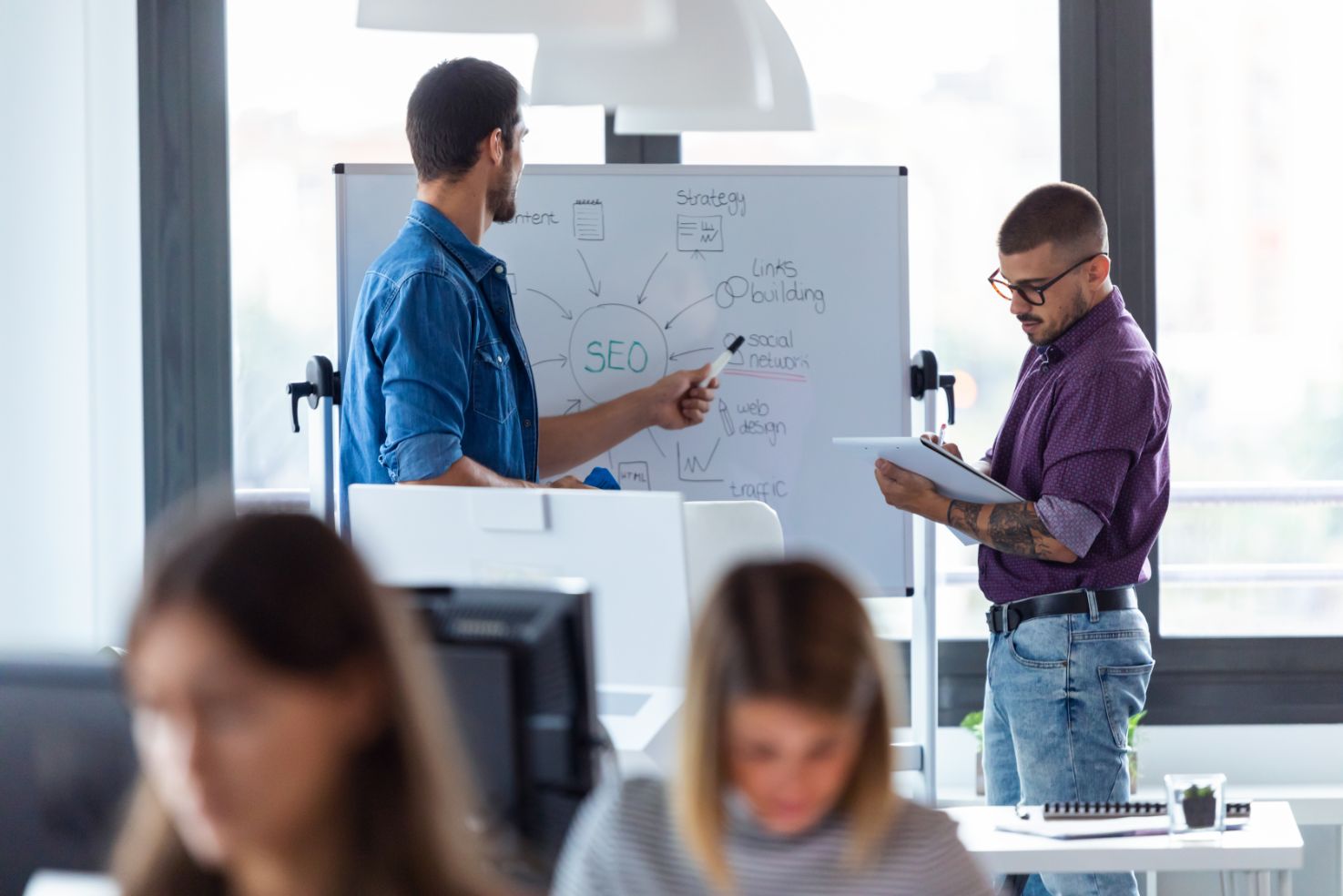 Agencies tend to operate in one of three main modes: 
Do It for You (DIFY)

Do It Yourself (DIY)

Done with You
At first glance, DIY seems like the easiest option, because you just provide some tools and advice and leave your clients to it. But it's an illusion. Your clients are likely to need far more help than you — or they — expect, so they may end up following up incessantly to ask for more hand-holding and validation. With DIY, your clients may feel constantly dissatisfied, leaving you frustrated and both parties resentful. 
DIFY can also sound appealing, because it establishes you in a position of power as the one with all the skills. This model surely has its place in an agency's list of services. But you'll only be able to take on a limited number of projects, and as a result, you might have to either hire more employees before you're ready, or outsource tasks that are beyond your time or abilities. 
Meanwhile, done with you is rising in popularity as the middle ground between DIY and DIFY. For the "Done with You" model, you'll use a portal or platform to train clients in some or all of the tasks that you support, holding their hands while you supervise and track their progress to become more independent. 
Establish Your Reputation as an in-the-trenches Advisor
This is exactly where the right tech stack can go a long way, especially if you're delivering "Done with You" services remotely. 
The vcita xperts platform enables freshly-formed agencies to strengthen their positioning as trusted advisors who have their new and existing clients' best interests at heart, without running themselves ragged.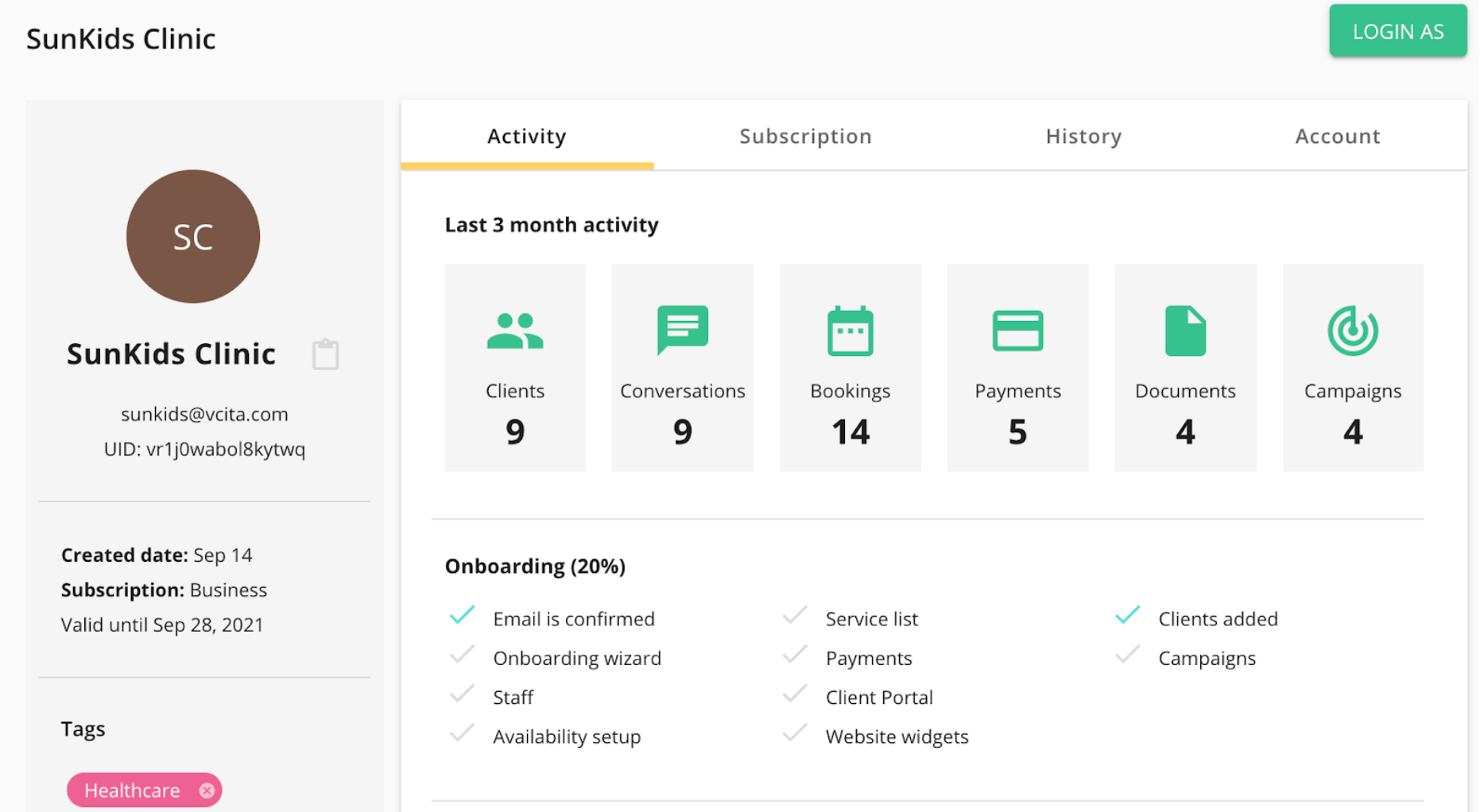 The white-label tool allows agency users to log in as clients and guide them through each step of complex workflows like creating an email marketing campaign, operating a CRM, or implementing an online scheduler, but then to step back and encourage clients to practice their new skills and gain in confidence. 
By assisting clients to become more self-reliant, you'll improve your relationship with them while also growing a reputation as a supportive resource for SMB owners. 
Deliver More Value to Clients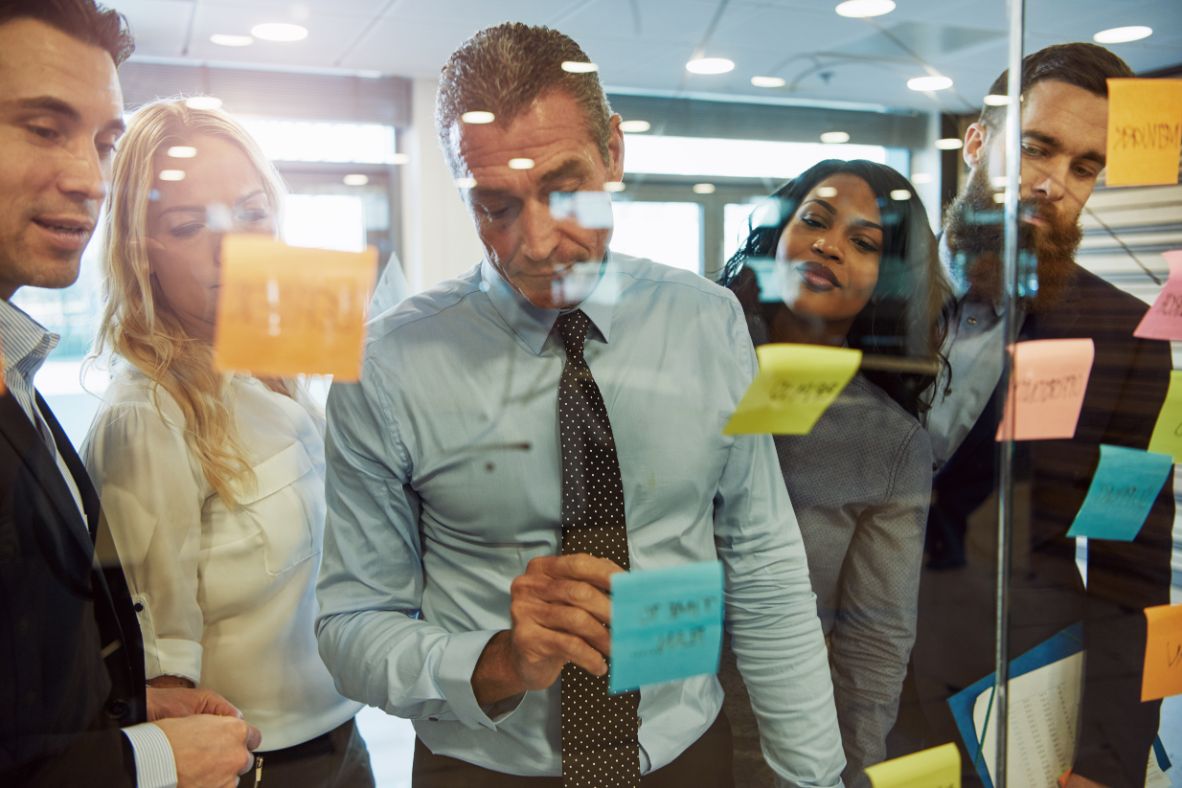 Client portals like client-portal.io facilitate a birds'-eye view over the entire project or scope that your client is addressing, without hovering over them. It's an ideal middle ground between leaving your clients to flounder alone, and undermining their nascent confidence in their abilities by asking how they are doing.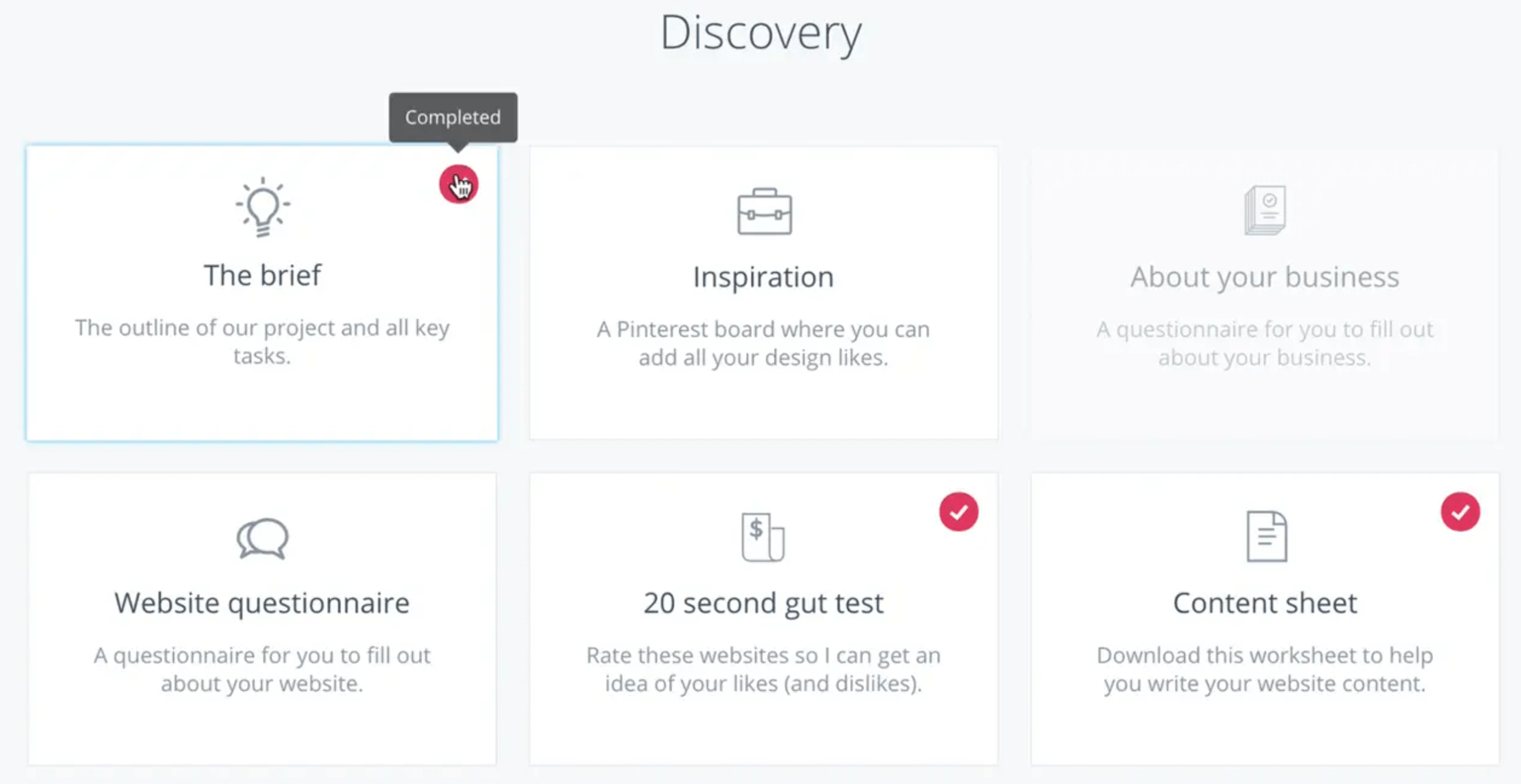 In this way, you gain better visibility into your clients' project arena, without having to hassle the client for updates or access. Use it to step in and offer additional training or support when you see that a client is struggling, or zoom out and allow them to master new competencies alone. 
As well as empowering your clients with a sense of their own capabilities, the portal helps you spot the areas where clients need more help and tailor the services you offer accordingly.
Control How You Spend Your Time
Another key benefit of the "Done With You" model is that it enables better time management on your part. When clients can complete some actions alone, it frees you to spend more time on revenue-driving tasks. 
Platforms that offer parallel accounts, like the AWS hosting reseller account, allow you to deploy your solutions through the client's account while demonstrating each step you take, so your client can follow your decision-making.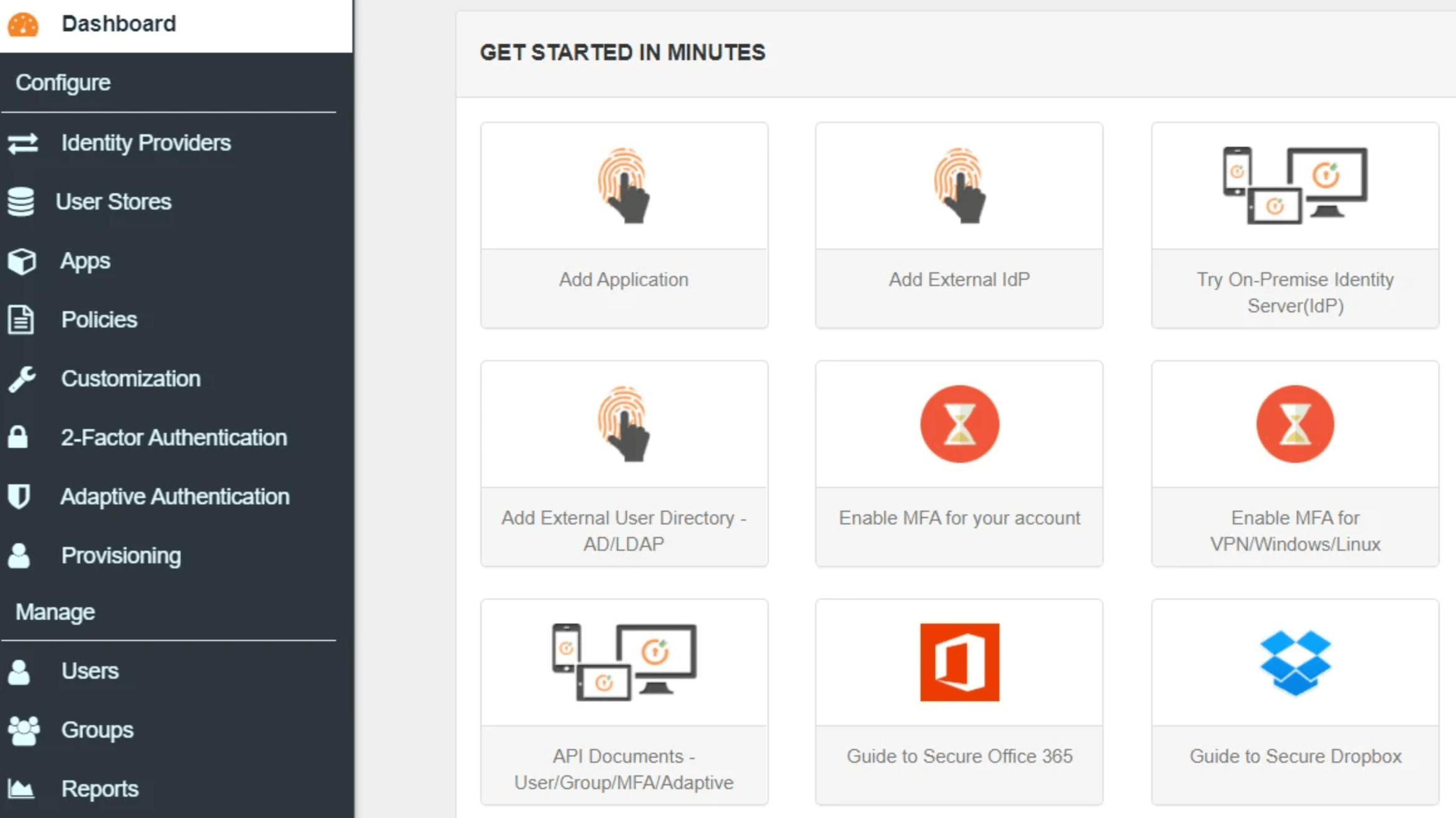 With this insight, clients can either take over the simpler tasks later on, or make better decisions themselves about hosting, upgrades, plugins, etc. thanks to their greater understanding of the entire solution. 
Better-educated clients are also able to be cognizant of the reasons behind some of the hosting choices you make for them, helping to reduce friction between you. 
'Done with You' Is Not an all-or-nothing Decision 
It's worth bearing in mind that you don't have to make a final decision which model to offer. 
Entrepreneurs who are setting up their own agencies often find that they begin with a DIFY model, because that's the most common approach as a freelancer. 
When you scale your service offering, you might find that "Done with You" is both more controllable and more valuable, for all the reasons listed above. Alongside your DIFY offerings, you gradually move to training clients to do it for themselves. 
This, in turn, can evolve into a way of preparing the ground for a more hands-off, DIY model. Your clients carry out more basic actions independently, but they still use your services for more advanced tasks, take advantage of your value-added white label tools, and/or consult you about large-scale strategy issues. 
Moving from Freelance to Agency Is a Time of Great Possibility
Making the shift from freelancer to running an agency offers the potential for business owners to increase their bottom line. By using a "Done with You" model, new agency owners can increase their reputation, strengthen client relationships, boost their service offering, and retain control over their time management, while growing their business in a sustainable manner.