Last Updated on December 11, 2019
As millennials shift to managerial roles, they find themselves leading the digitally-savvy Gen Z workers. While there have been many discussions on millennials, there has hardly been any on the Gen Z workforce. Gen Z workers, born between the mid-1990s and 2000s, have been recent recruits, with most of them having just graduated from college recently.
It is needless to say that Gen Z employees would bring a fresh perspective at workplaces, with new knowledge and working styles. And it is this information that makes them a considerable force to be reckoned with. They have a number of skills that extend beyond their workplace and are also armed with ambition, resourcefulness, and new ideas, which can revolutionize the way we work today.
With that in mind, let's look at some of the benefits of hiring Gen Z workers in your office.
Technically sound professionals
You will often hear baby boomers marveling about the technological prowess of millennials, especially when it comes to computers. But unlike them, Gen Z people have grown up in the age of internet and technological gadgets.
Gen Z people have not only grown up with computers but with different gadgets as well. Including some tools in regular operations, such as resource management software can help you be technically prepared for this digital-savvy generation. However, recent technological tools, such as social media and other applications are commonly used by this generation.
There are also newer technologies, such as AI, blockchain, and IoT, which companies are currently adopting. Gen Z people, who have taken courses and are qualified in this technology, would make a better fit in the organization's future.
Businesses are not just dependent on technical knowledge. They are also dependent on social media and other such apps which are lateral ways of expanding the business. For companies who want to stay ahead of the times, and are looking to working with people who can bring a fresh new perspective to their operation, Gen Z employees can be a good call.
Opinionated and ambitious in nature
Gen Z might not have practical knowledge and experience, because of their limited years of working in the system. But they do know how to research. If it exists on the internet, they will go ahead and find it.
It also means that Gen Z employees are extremely aware. Because of their extensive researching and learning capabilities, they figure out what to do quite easily. And this not only extends to the workplace. They are extremely sure about their future, and how to go about it.
With an in-depth understanding of recent technologies, Gen Z is aware of the most recent trends in the sector and can offer helpful expertise to the companies they work for. They are also not shying away from higher education if required. The attitude towards gaining experience is not just limited to their current job, but in higher learning as well.
Opportunities over benefits
The ways in which Gen Z measures their success are very different from millennials and previous generations. For example, it is expected that the traditional way of calculating GDP would become obsolete in the long run, since it is not an accurate measure of economic growth. Given the current situation of the world, there is much lesser scope for large scale investments in the long run.
With a growing need for reclamation of resources and remediation projects on the rise, the way Gen Z and future generations work will also change in the future. These workers will be more focused on improving their skills at work, instead of the benefits offered to them.
The improved skillset would be a huge asset to companies in the future. It is more important for companies to offer more flexible terms of work in a high-functioning fast-paced environment. Gen Z workers are not looking for traditional benefits, and are much more accepting of working as freelancers in a gig economy environment.
Reduced costs to the company
By now, you must have figured out that the Gen Z generations are not solely motivated by money. Personal development rates much higher up for them with the development of skills and exposure to new experiences.
Considering the influx of freelancers into companies, there is a scope for companies to hire passionate individuals who will be interested to create more value-based services. Added to that, since they are just starting out in their careers, the need to pay them much higher is not as extreme. With meaningful opportunities being of more importance to the new workforce, it can lead to reduced costs to the company.
Gen Z workers are also equipped with more skills from the beginning of their work life.  This would also mean reduced training costs for the company. They can go ahead and utilize this potential to create a two-way learning ecosystem between Gen Z and seasoned employees in the organization.
This could help the new workforce learn the ropes of the new company, and also speeds up the learning curve for both new and old employees at no additional costs.
Flexible yet loyal at work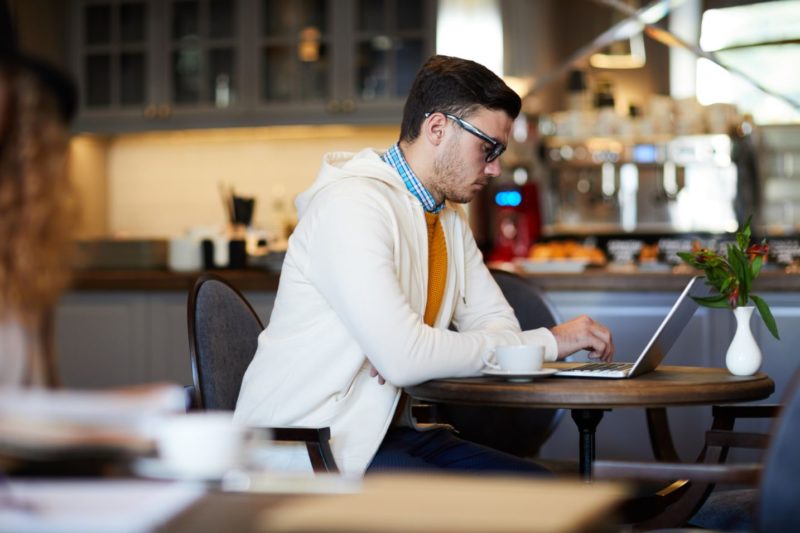 Gen Z workers are usually motivated by the work they do. But that doesn't mean that they are shifting jobs frequently. Given the work stays interesting, and there are opportunities to grow, they are a few reasons for them to not stay loyal to the company.
With a progressive environment and adequate learning opportunities, Gen Z employees would stay motivated to work in the long run. The new generation of multitaskers is also great at working on multiple projects, which can prove to be hugely beneficial for companies.
Climate change, recession, economic slowdowns are only some of the challenges that Gen Z and other workers have to face in the future. The creative solutions of the new generation of workers could be highly beneficial in problem-solving.
Steps to make your office Gen Z- friendly
So what can you do to make your organizations attractive for Gen Z employees? While regular company benefits may not be applicable for freelancers and similar workers, you can offer creative initiatives for the well-being of your employees.
A major part of this new generation of workers has gone through graduation and specialized programs which are actually quite expensive. Offering student debt relief benefits could be deeply appreciated by such employees, enabling them with a better headspace to do productive work.
Retirement support for long-term employees could also be another way to incentivize employees. Creating an amicable work environment with perks such as health insurance enrollment, better workspaces, fitness centers and complimentary meals can go a long way in building the morale of the employees. Flexible work benefits, such as adjustable work hours and work-from-home opportunities, would also prove to be beneficial.
How is your company preparing for this new generation of workers? Let us know in the comments below.