Last Updated on March 8, 2022
When we talk about student outcomes, we typically emphasize classroom environments and the quality of teaching; one of the core issues in primary and secondary schools is how schools in lower-income, primarily minority areas are under-resourced compared to public schools in the same city, but in wealthier, whiter areas. Unfortunately, by focusing exclusively on school funding, we overlook another major issue affecting student outcomes: the home environment.
Access to housing, as well as the quality of housing, has a significant impact on how well students perform and as the number of housing-insecure students grows at every educational level, disparities will only increase. Addressing students' basic needs, from a warm place to sleep to a consistent source of food, is necessary to help them reach their academic potential.
Housing Instability Comes To Class
One of the primary reasons that homelessness is overlooked in school is that we have a narrow conception of what it means to be housing insecure. Rather than living on the streets or in a shelter, many housing insecure students are living in motels, doubling up with relatives, or staying with friends. Because of this, they may be forced to move every few nights or each week, so as not to impose on their hosts or because their family doesn't have enough money for a hotel room.
There's also a growing number of families living in cars.
When students are housing insecure, that will affect how they perform and behave in class. These students may be distracted or tired, their homework may not be done, and they're more likely to act out in disruptive ways because they're distressed. Essentially, because their emotional needs aren't being met at home, they seek attention at school, even if that attention is the result of negative behavior.
Housing That Harms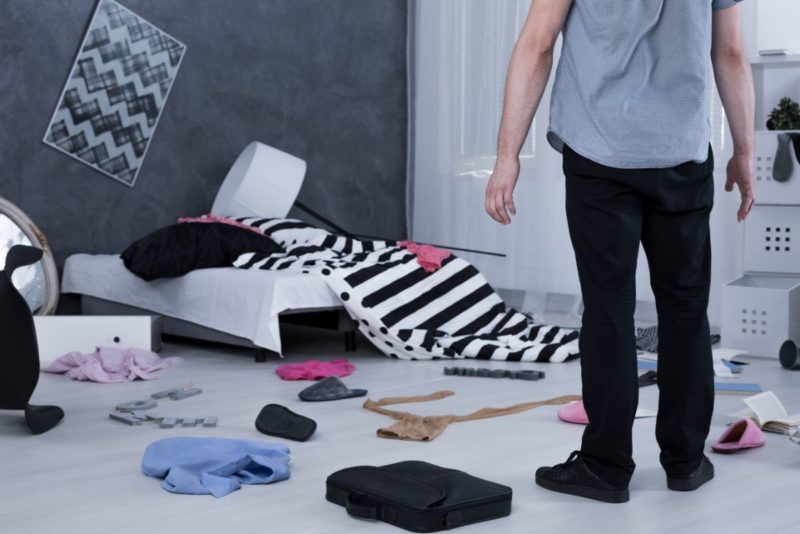 It's not just housing-insecure students who are at risk for poor academic performance. Students living in low-quality housing, such as poorly maintained, older apartments are at a higher risk of lead poisoning, which can cause intellectual disabilities among other health problems.
Lead paint was outlawed decades ago, but older properties may contain flaking lead paint around windows or under newer layers of paint. Some older buildings also have lead pipes – this includes the schools that low-income students attend.
Students in poorer, urban environments are also more likely to be exposed to high levels of air pollution, causing asthma. Mott Haven in the South Bronx, for example, has a population that is 97% Black or Hispanic, and it also has some of the worst respiratory health outcomes in the country. Asthma hospitalization rates are 5 times higher than the national average and 21 times higher than other parts of New York.
This is what environmental racism looks like, but it also has an obvious cause and effect relationship when it comes to student outcomes. Students who are sick from frequent asthma attacks or spending a lot of time in the hospital aren't going to be in school and learning.
What Makes A Good Learning Environment?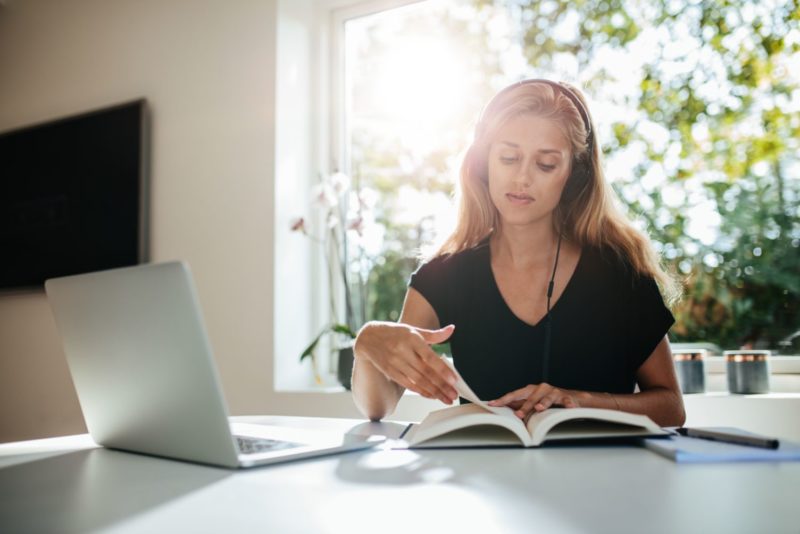 Obviously, housing insecurity presents barriers to learning, but what does a good environment for learning look like – and how can we make sure all students have access to one? Parents can do a number of simple things to create a healthy and productive learning environment at home, wherever home may be. First, students need quiet to learn.
This is one of the challenges for students who are living in shelters, doubling up in crowded apartments, or living in a noisy public housing unit. Though listening to music can hinder academic performance compared to studying in silence, but compared to chatter and chaos, music can be preferable.
Allowing students to listen to music or a free white noise app while studying can help drown out the surrounding chaos.
Another important factor in whether students can focus well enough to study is whether they have a space set aside to work. For students who are housing-insecure, this might mean visiting a library where there are tables and consistent access to the internet, but even students with a place to live can struggle to find a space that's conducive to work.
Clutter, for example, can make it hard to focus, but lower-income families may hold on to everything, even things that don't seem useful because it's too expensive to replace things down the line; it's a waste not, want not philosophy. If you can't declutter your home, clearing a table or a corner in one room where your child can study can increase their productivity and show them that you prioritize their learning.
Putting Learning First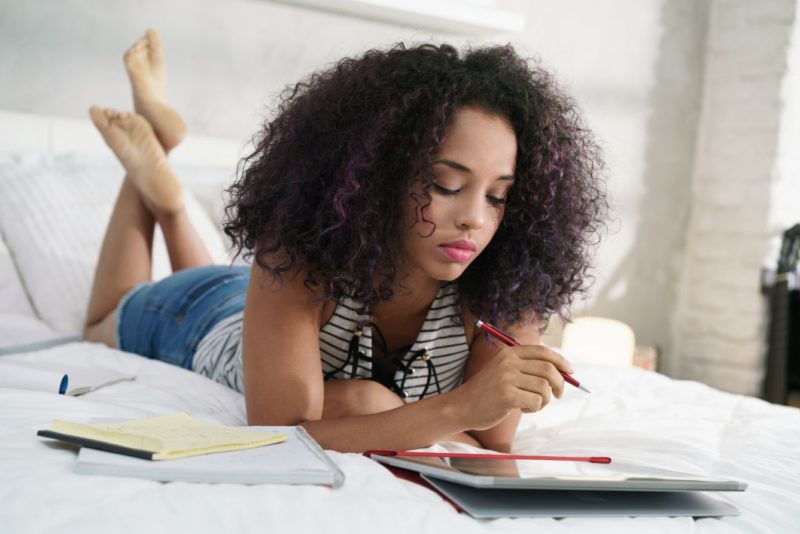 It's no surprise that that housing plays a key role in learning, but knowing that factors like housing, noise, and even air quality are key to educational attainment is not the same as being able to provide them – and that can put a strain on families. Even pop-education advice, such as saying that having lots of books makes it more likely children will excel in science and math can make low-income parents feel insecure; they may not be able to afford a lot of books or have anywhere to keep them.
And while they want to prioritize their children's learning, when a family doesn't consistently have a safe place to sleep, that has to come first.
The responsibility for making sure students have the resources they need to thrive can't fall exclusively on families; it needs to be a joint effort with the larger communities. Making schools aware of the difficulties their students may be experiencing at home is the first step, but we also need to ensure that they can provide material resources, from take-home meals and washing machines to after school study spaces that can support students and provide educational continuity. All students deserve to learn, and they need a community that will make their education a priority.