Last Updated on March 2, 2020
 "To fear love is to fear life, and those who fear life are already three parts dead." — Bertrand Russell: Marriage and Morals.
In his quest for enlightenment on the human condition, Russell became an advocate of marriage. For him, finding someone you can communicate with, share interests with and, ultimately, love, was a recipe for a happy and fulfilled life. Of course, many of us already have an innate appreciation of this.
The connections we feel with people we love brings a sense of happiness and wellbeing. While a relationship may not be the one and only answer to "life," it's certainly part of the equation for many.
In the pursuit of personal growth, love may be an answer. Again, it may not be the only answer. However, psychologists have found that success can often hinge on your relationship status.
According to Brooke Feeney of Carnegie Mellon University's Dietrich College of Humanities and Social Sciences, people with supportive spouses take on potentially rewarding challenges more often. Studying 163 married couples, Feeney and her team found that those with support in the form of a partner were more likely to push the boundaries and, in turn, feel more accomplished and happier.
Power Figures Are Actually Power Couples
Of course, we've all heard some of the world's most successful people discuss the importance of their relationship. In 2011, former US president Barack Obama told Oprah Winfrey that his wife, Michelle, was a rock. By having a stable presence away from the world of politics, Obama was able to perform better in other aspects of his life.
The same goes for Facebook founder Mark Zuckerberg. In a 2017 Harvard commencement speech, Zuckerberg said his relationship with Priscilla Chan was the most important thing he built during his time at university.
For many people, love and relationships offer a solution to the complex problem of life. However, it seems that many people still struggle to find the right person. In 2018, data from the General Social Survey found that 51% of Americans aged between 18 and 34 were single.
In contrast, 33% of those surveyed in 2004 said they were in a steady relationship. Of course, young people now more ways to meet people than ever before. Thanks to the rise of digital dating sites and an increased sense of mobility, young people are not only more able but willing to look outside of what would have been considered their comfort zones.
The Stages of a Relationship Are the Steps to Success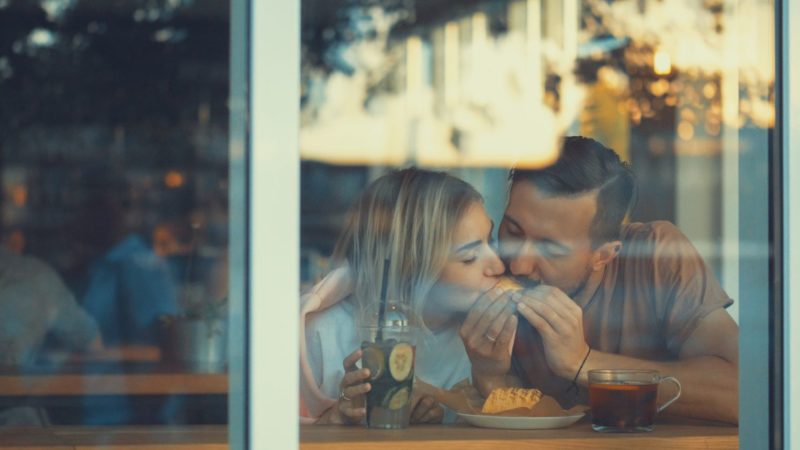 This change of dynamics has naturally altered some people's perceptions of relationships. But, with estimates from eMarketer putting the number of US dating app users at 25.1 million each month, it's clear that many people still want to find love. Indeed, if it really is the key to happiness, it makes sense. However, if the dynamics are different than they once were, then how do you meet "the one"?
The first step is to put yourself out there. Whether it's via a dating app, within a social setting, at work or simply by a chance meeting, you can only move through the stages of a relationship once you've met someone. From there, Badoo's relationship advice guide states that there are seven stages to pairing up.
After the initial meeting, a spark has the potential to turn into the "courting" stage. This is where the spark develops into a flame. While it might not be a raging fire at this point, the embers are alight and there's potential.
From there, couples move into the infatuation stage before the critical growth or breakdown point occurs. If a relationship makes it this far, "unexpected tests" will either make or break it. Often making themselves known after in-depth conversations, questions such as "do we want the same things in life" defines how the relationship progresses from that point on.
Indeed, if we subscribe to the idea that a life partner is someone that supports your goals, then both parties need to be on the same page – or a compatible page, at the very least.
The Whole is Always Greater than the Sum of Its Parts
Of course, just because you make it through the growth or breakdown stage, it doesn't mean everything will be smooth sailing forever. However, if your values are aligned, then you have a base from which to overcome any future hurdles.  In fact, this may be one of the most underappreciated aspects of a relationship.
Just as you need to work on achieving and then making the most of your passions in life and work, you need to do the same with a relationship.
As noted in Psychology Today by Barton Goldsmith Ph.D. there are eight ways to make a relationship work. Alongside communication and positivity is interdependence. For Goldsmith, being truly interdependent means being involved in with each other in a supportive manner but not sacrificing your own values.
Finding the right balance between time for you and time for the relationship is crucial. Moreover, this is the way couples can get the most out of life. By supporting someone in their goals, you can get the same in return.
Even if your pursuits are polar opposites, you should have enough of a connection to look beyond that and build something together. If one of you is strong, then you're both strong. Or, as Aristotle said, the whole is greater than the sum of its parts.
That, in reality, is what makes a relationship strong. If you can share values but still maintain your own identity, the sky is the limit. Once you achieve that, anything is possible.
In life, there are many ways to find happiness and achieve your goals. It may not be the answer for you at this stage in your life, but it is an answer. We all want to improve ourselves, and there seems to be a consensus that love is a great way to do it.
From many of those in relationships to experts and psychologists, many agree that the power of a couple is greater than that of a singleton. Therefore, if personal development is on your mind, don't feel as though that you necessarily have to do it alone.