Last Updated on December 11, 2019
Do you find it challenging designing and developing a web application? Or maybe you simply want to up your PSD, branding, and app design game.
Either way, what you need is help with your designs, which is exactly what we present within the context of this article. There are some essential design tools with which you can get an enhanced design framework to build your desired designs.
These tools, which are called mockups, are prototypes upon which you can base your application, brand, or web design. Mockups give your project a perfect mix of design, style, and layouts.
And contrary to what many might have you believe that only newbie developers depend on mockups for their designs; I tell you that even expert developers use mockups because of how easy, perfect, and stress-free it makes their work become.
But what exactly are mockups?
In simple terms, mockups are basic models that give the actual representation of your designs. They are there to ease your design burden, perfect your work, and bring an element of attractiveness into your overall project.
In fact, mockups will not only provide you with a chance to design like a pro, but they will also give you the opportunity to catch a good view of what the actual work would look like before you even begin the actual work.
While giving you an insight into what the final piece would look like, mockups present you with an opportunity to see what revisions you need to make your actual design better.
That said, while some mockups come in the form of paid software, others are simply free mockups, which means you get to download them on your mobile device, say iPhone and Samsung, and bang; you are good to go.
What suggestions can mockup provide?
Here are some of the possible suggestions you can get from mockup in order to help you apply the various combinations of design elements and constraints.
A mockup helps you apply several layouts, while also giving you a clear view of what the information you've included looks like.
It can also provide you with good contrast suggestions so that you can choose the perfect background that fits well with your text.
Safe to say that mockup provides you with an amazing variety of color suggestions, which means that you will never run out of options when it comes to adding that amazing appearance to your application.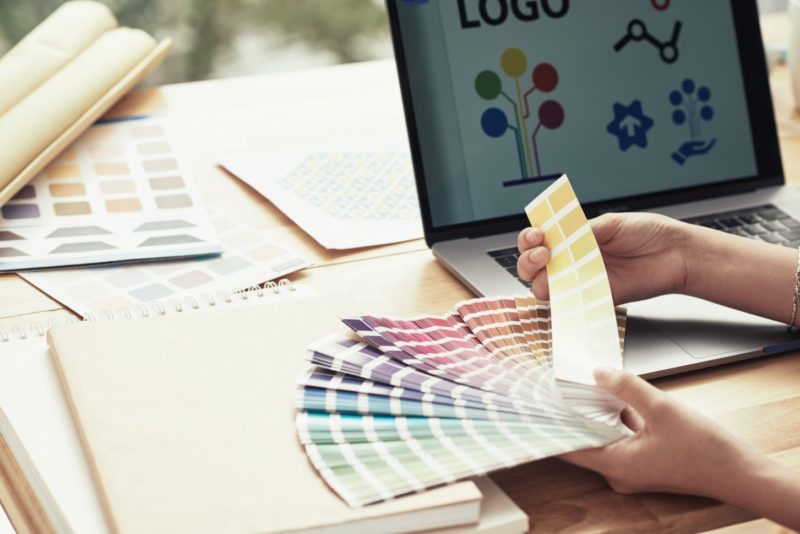 Gone are the days when developers had to decide upon the fonts, sizes, style, and spacing of their application texts based on their intuition. Nowadays, mockup does all the decision-making for you with its amazing suggestions.
This will also help you decide on how much space you need to have between paragraphs, words, and sentences.
One of the basic features that determine user experience on a web application is the navigation visuals. After all, nobody fancies being confused when navigating an application. Mockups can help you decide on the perfect navigation visuals to go for, which could also include the pulldown and drop-down menu.
Why do developers prefer mockups?
Did you know that many of those attractive websites you find online with a brilliant-touch frontend have loads and loads of codes running at its backend?
Such is the extent to which developers go in order to ensure that they design a perfect web application, one that is capable of attracting users on any medium.
However, these scripts and lines of codes are not as easy as they sound, and sometimes even the greatest of developers seek help at some point.
And there comes mockup. When developers seek help like this, they turn to mockup because they know it can provide them with all they need in designing a perfect looking website in the easiest way possible.
Why is mockup necessary for design and development?
Makes it possible to try designs
In a real development setting, it can be very difficult to apply and alter themes. But with mockups, one can try different combinations of themes and layouts until a perfect one, which will give the best appearance, is chosen.
Helps you visualize
Not only do mockups perfect your work, but it also saves you time, money, and effort too. With its ability to let you visualize what your actual design work will look in the end, mockup makes it easy for developers to explore and try out new combinations until the ideal design is perfected.
Saves money
Why waste resources and money when you have a prototype, like a mockup to build on? Without mockups, developers will have no choice but to experiment on their original designs until they get the actual result they desire, which could result in wastage of funds and resources.
Increases productivity
When you have a preset framework to work with, designing becomes easy. With mockups, you get a variety of design elements that you can then apply to your design in order to get the best performance.