Last Updated on March 8, 2022
In a world dominated by technology, the Aycoo app provides an incredible interactive story platform. It offers exciting possibilities where you get to play as a particular character (Rachel), which is artificial intelligence but with a human appearance.
The Aycoo app tries to be as interactive as possible, where at first, the story starts with you waking up without any memory after being shot in the head. Then there's Rose, a little girl who is your responsibility.
You will be required to save the girl a process that involves you following the trail of some strange project. The catch is, every decision you make along the way influences how the story unfolds.
Your task is to develop Rachel and guide her on the quest. Also, with Aycoo being an interactive choice game, you can swipe either left or right and choose what story to influence.
Whether you are into science fiction, romance, fantasy, or horror, there is something for you. So, why should you download the Aycoo app? Take a look!
It will improve your attention and concentration
The good thing with Aycoo is its interactive level. It will capture your attention through the entire period since you will be focusing on solving the story you are pursuing. The objective will prevent any form of distraction, ensuring your concentration and paying attention skills are well-nourished.
Enhances problem-solving skills
Aycoo lets you play a particular character. You will then be required to make some decisions in the course of the story, which influences the outcome.
This means that you have to think carefully before making any decision since everything depends entirely on it. Whatever you are pursuing, you are liable on how the story unfolds, so you have to be on top of your game.
It helps acquire problem-solving skills since it's like you are finding a solution towards a particular puzzle. The fact that you are the determinant to whatever happens within the game makes it even more exciting.
You have to be at the top of your game and make the right decision throughout the story. It is challenging, which makes it the perfect app to improve your ability to solve various problems.
It improves the speed of your brain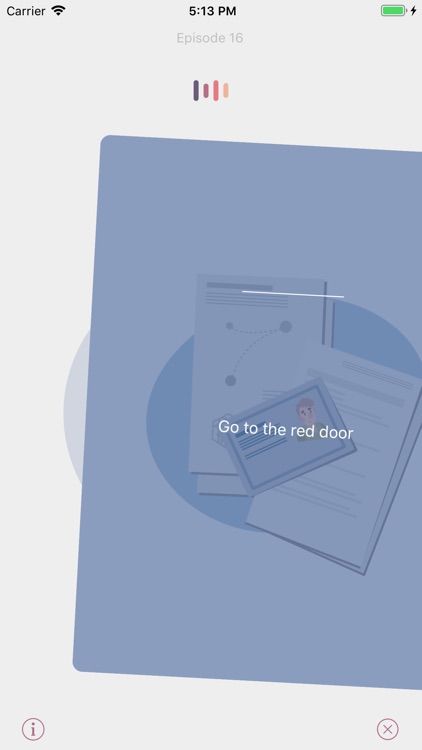 When going through Aycoo, your mind will be receiving multiple stimulations, whether visual or audio.
Research has it that if you continuously engage in such tasks, your brain develops the ability to process those stimulators faster. Remaining focused enables the brain to interpret things more quickly, and you can, therefore, solve challenges quicker.
From the game, you learn to solve numerous tasks thanks to some interactive stories. Also, you have to make all the decisions concerning the game.
Creativity
Aycoo has a unique concept that lets you determine how a particular story pans out. You are required to make several decisions and live in the story like it was real.
This way, you have to get as creative as possible. You will be required to come up with different strategies that influence the story in your favor. Keep in mind that with Aycoo, it's all about the interaction. You don't want to pursue the story directly since that will make you way too predictable.
You will need unique strategies since they are the ones that count in boosting the abilities of the character you are playing. Here it's when your creativity is required more than ever.
It boosts your coordination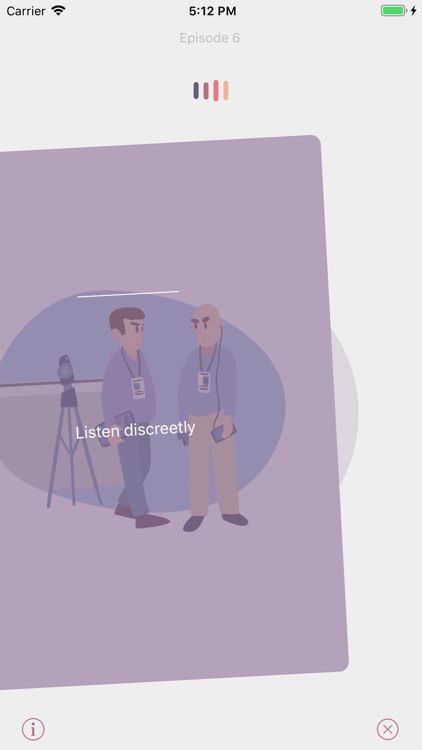 The good thing with Aycoo is that when you are playing the game, you are not just staring at your phone inactively.
The apps interaction with you makes the actions and activities on the screen to provide excellent mental stimulation.
For you to influence a particular story, you have to coordinate your visual, audio, and physical movement. Remember you are playing as the character on the game and every command comes from you. As such, coordination is very crucial.
Facilitates your ability to multitask
When using Aycoo, you have to be very observant. You are required to look at various features present like for instance energy levels, available time, ammunitions if any and at the same time issue the right commands.
Everything you do determines the fate of your story. With so much at stake, you are required to be very observative. You also have to react accordingly depending on the requirements of the story you are pursuing.
It's free
The good thing with Aycoo is that it's available on both Google Play Store and App Store as well and you get to download it at no cost at all. Imagine a video game that lets you enjoy some terrific features without even spending a cent.
If you want to install the app, all you need is a phone and secure internet connection. Aycoo is a sci-fi app that guarantees to take your imaginations to a whole new level.
Convenience
Aycoo being a mobile app gives players fantastic accessibility. You can pursue a particular story anywhere anytime. Once you have the app downloaded, you can access all its features at any given time wherever you are.
The only requirement you will need is a secure internet connection. The convenience that an Aycoo provides a player with is truly remarkable. Carry your phone in your pocket and when you are idle or free, take it out and indulge in a sci-fi journey that you've never experienced before.
There are many apps from various developers, and they are all designed to be of some use to the user. However, if you are looking for an app with incredible artificial intelligence, Aycoo is your best bet. It takes entertainment to the next level with numerous quests.
What's even better, you get to feel as if you are part of the story with unique interaction. This is one of those games that you play and want to do it over and over again.
Once you have Aycoo installed remember this is a sci-fi app and everything is designed to let you have firsthand experience of the version. Take your time in learning how to be better at the requirements and build your character abilities.