Last Updated on March 3, 2023
Little over a month ago Instagram introduced a Snapchat-like feature called Instagram Stories. This lets you upload photos and videos to Instagram which will only be public for 24 hours before disappearing. Each Instagram user with a published story is represented as a bubble containing their profile picture and username at the top of your feed when logged in.
But how can this be used to benefit a business? Instagram themselves have compiled a list of how businesses have started to use Stories. Let me go through some of them in more detail and then explain some powerful benefits in using this new feature.
1. Creating an exclusive sale
J.Crew is an american, specialty retailer selling women's, men's and children's clothes and accessories and has over 300 retail stores since 2012. Even though they rarely use celebrities in their marketing campaigns they've had great success in promoting anything they do.
Since the launch of Stories, J.Crew has quickly seen the potential of reaching out to a lot of customers. With their first Story campaign they decided to exclusively, for a whole 24 hours, sell 50 pairs of their brand-new, pink pair of sunglasses only through Instagram. Using fun and colorful imagery really made their Story pop and attract attention to it's main purpose: sales.
See J.Crew's Instagram Story Here
2. Taking you behind the scenes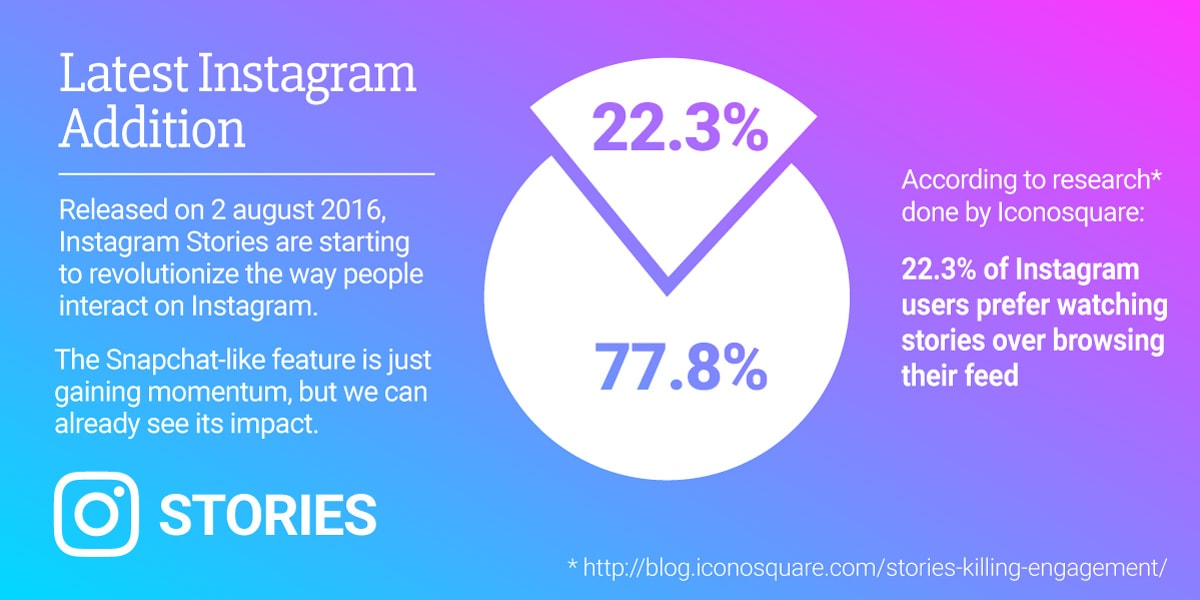 The luxurious car-maker Mercedes-Benz decided to give Instagram Stories a try. They gave their followers a unique look into how they go about creating the beautiful imagery that they use on TV, magazines and on their website. This Story specifically took you behind the scenes of how they captured fascinating photos of the Mercedes-Benz G-Class.
It was a smart move by them to show us the inner workings of a campaign as it really lets them highlight the core ideas and concepts of what their company is actually about. Just look at how beautiful it ended up being and try to convince me on how that wouldn't benefit them:
See Mercedes Benz' Instagram Story Here
3. Ingenious ways of communicating
Most of you have probably tasted the wonders of Taco Bell. If not, just know that they make one hell of a taco. They decided to try out Instagram Stories in a fun and quirky way. Instead of the usual sell this, sell that, Taco Bell actually created the most interactive Story I've ever seen. They didn't really know what to do with their Story, so they created a story about it.
Their campaign is a little difficult to be put into words but the main essence was asking their fellow followers what they wanted to see more of in their future Instagram Stories: food, games or behind the scenes.
See Taco Bell's Instagram Story Here
4. Travelling by Instagram Story
AFAR, a multi-platform travel media brand, is a company that has mainly created an award-winning magazine and other content specializing in giving users travel guides and travel information. They created their first campaign by showing us the beautiful Mosel Valley located in Germany. You get to experience everything that the place has to offer and its stunning views.
This did not only bring huge publicity to AFAR Media, which is really not a household name like the others mentioned in this post, but they also got to highlight the award Travellers Choice which they themselves have created. With Instagram Story they successfully made a call to action in the last image of their story by showing people the link to where the voting actually took place.
See AFAR Media's Instagram Story Here
5. A traditional marketing approach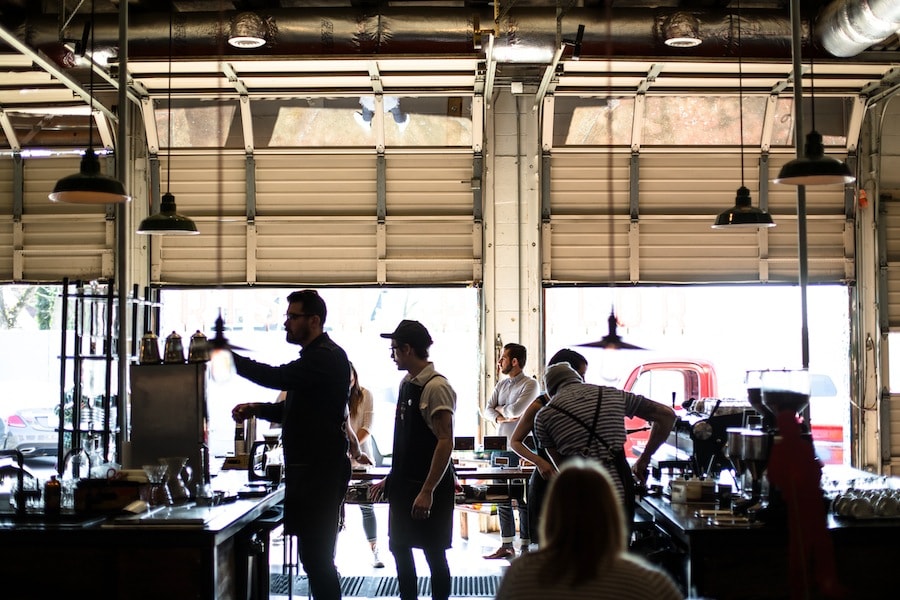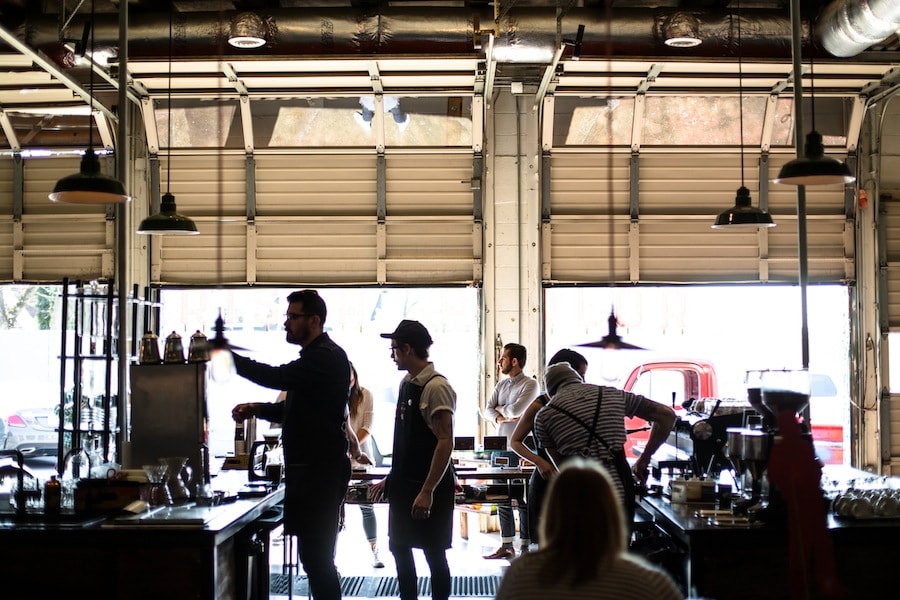 Starbucks also decided to try out Instagram Stories, but with a more conservative approach, showing that there are also simple and quick ways of benefiting from this recently launched feature. With the help of a warm summer, they used the opportunity to market their iconic ice-cold beverages with simply two photos and a short video. The potential of an Instagram Story can be huge even without a large budget or a major time investment.
See Starbucks' Instagram Story Here
There are other reasons why businesses need to consider Instagram Stories as the new marketing playground compared to the traditional feed. Recent changes to how the feed is being organized, despite user disappointment, has inevitably made it more difficult for businesses to promote their posts.
Instagram describes the new feed to be ordered to show the moments we believe you will care about the most€, which really does not translate to better engagement for businesses, and is more in-line with Instagrams massive push on ads. The good news is that Instagram Stories are not affected by the algorithmic sorting. All stories appearing on someones Instagram are still chronologically sorted, phew!
The main reason why you should start making Stories isn't because of anything that I've mentioned yet, even though my earlier points do a great job at convincing. There has been a shockingly major shift on how people use Instagram since the launch of Stories. In just 3 weeks since the launch, almost a fourth of all Instagram users exclusively browse Stories instead of scrolling the classical feed. This massive migration in just a short period of time really highlights the importance of Instagram Stories to the community. We will have to wait and see how this new feature plays out in the long run. But for now, to increase your outreach you have to use both parts of Instagram. I'll leave you with this image to really let that sink in.