Last Updated on August 6, 2021
Who Is Will Ferrell
John William Ferrell, popularly known as Will Farrell, is an American actor, comedian, film producer, screenwriter, and businessman. Will is a member of the 'Frat Pack', which refers to a generation of talented Hollywood comic actors who emerged from the late 90s to the early 2000s. Other notable members of the Frat Pack include Owen Wilson and his brother Luke Wilson, Ben Stiller, Jack Black, Vince Vaughn, and Steve Carell.
Quick Facts
| | |
| --- | --- |
| Full Name: | John William Ferrell |
| Popular Name: | Will Ferrell |
| Gender: | Male |
| Birth Date: | July 16, 1967 |
| Age: | 54 years |
| Parents: | Roy Lee Ferrell Jr. and Betty Kay |
| Siblings: | Patrick Ferrell |
| Birth Place: | Irvine, California |
| Nationality: | American |
| Ethnicity: | English, Irish, and German |
| Education: | Culverdale Elementary School, Rancho San Joaquin Middle School, University High School in Irvine, and University of Southern California |
| Marital Status: | Married  |
| Sexual Orientation: | Straight |
| Wife/Spouse: | Viveca Paulin |
| Children: | Magnus Paulin Ferrell, Mattias Paulin Ferrell, and Axel Paul Ferrell |
| Dating: | N/A |
| Net Worth: | USD 160 million (as of August 1, 2021) |
| Source of Wealth: | Acting and Voice Acting, Comedy, Film Production, Screenwriting, and Other Ventures |
| Height: | 6′ 3″ (1.9 m) |
| Weight: | 94 kg; In pounds: 207 lbs. |
Early Life and Career Information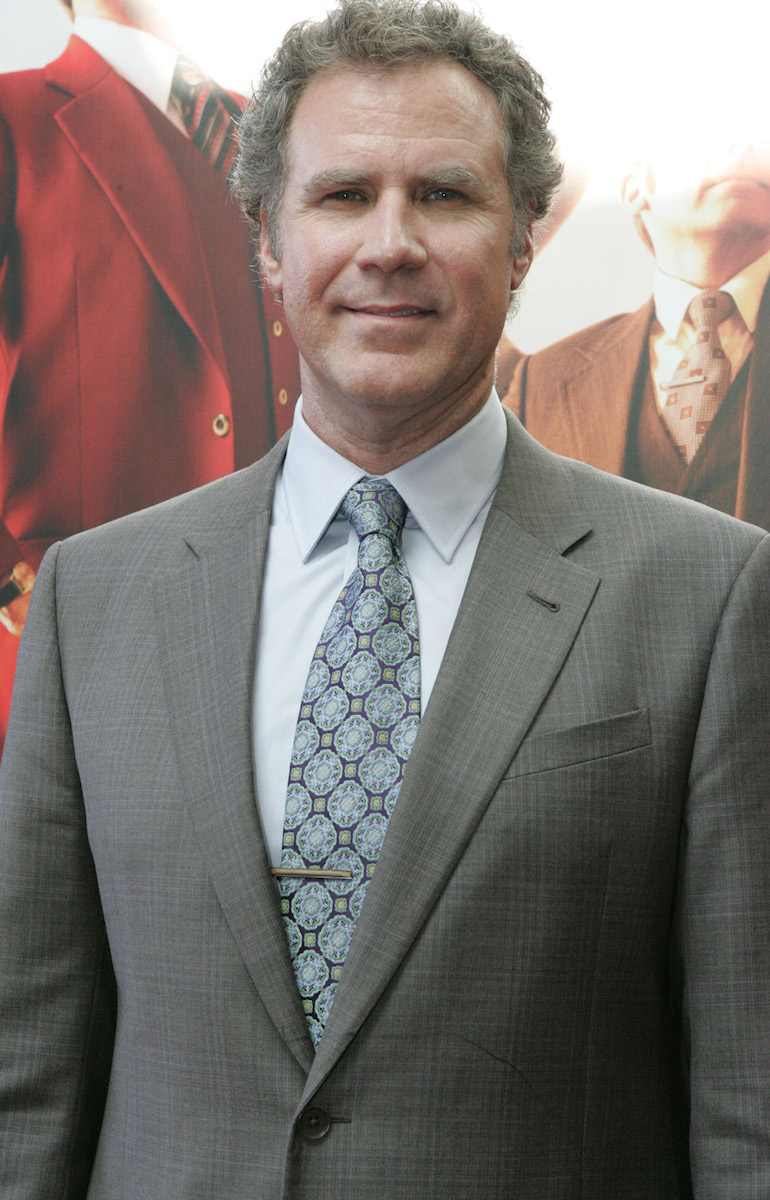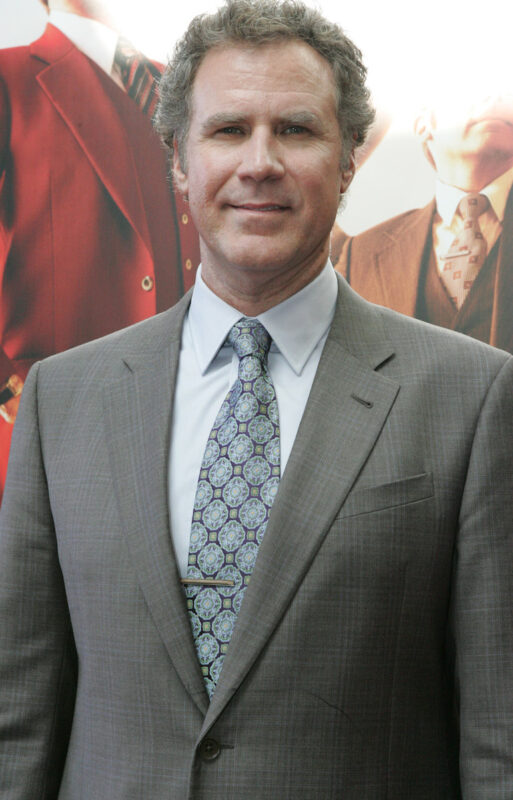 Will Ferrell was born on July 16, 1967, in Irvine, California, to Roy Lee Ferrell Jr. and Betty Kay. His father was a saxophone and keyboard player for the Righteous Brothers, whereas his mother was a teacher at Old Mill Elementary School and Santa Ana College.

Ferrell made his foray into the entertainment industry in the mid-90s after joining NBC's sketch comedy show, Saturday Night Live, as a cast member. He was a regular SNL cast member from 1995 to 2002.

While working at Saturday Night Live, Will Ferrell continued to establish himself as one of the most talented actors.

To date, he has featured in scores of critically acclaimed and commercially successful films, including:

• Austin Powers: International Man of Mystery (1997)
• A Night at the Roxbury (1998)
• Austin Powers: The Spy Who Shagged Me (1999)
• Zoolander (2001)
• Elf (2003)
• Anchorman: The Legend of Ron Burgundy (2004)
• Bewitched (2005)
• Kicking & Screaming (2005)
• Stranger Than Fiction (2006)
• Talladega Nights: The Ballad of Ricky Bobby (2006)
• Blades of Glory (2007)
• Semi-Pro (2008)
• Step Brothers (2008)
• Land of the Lost (2009)
• The Other Guys (2010)
• Megamind (2010)
• Anchorman 2: The Legend Continues (2013)
• The Lego Movie (2014)
• Daddy's Home (2015)
• Zoolander 2 (2016)
• Daddy's Home 2 (2017)
• The Lego Movie 2: The Second Part (2019)

Will Ferrell has also lent his voice to several films and television shows, including the animated show Family Guy.
Will Ferrell's Net Worth
Will Ferrell is one of the wealthiest actors on the planet, with a net worth of $160 million as of August 1, 2021. Ferrell was one of Hollywood's highest-paid actors during the peak of his career, which was from the early to the late 200s.
He consistently earned as much as $20 million in base salary for every movie that he starred in over that period. Although Will still commands reasonably high movie salaries, his recent earnings are mostly attributed to lucrative backend deals as opposed to base salary.

The following are some of the highest-grossing films that Will Ferrell has starred in:

• The LEGO Movie – Grossed $257.7 million at the box office
• Elf – Grossed $173.3 at the box office
• Daddy's Home – Grossed $150.3 million at the box office
• Megamind – Grossed $148.4 million at the box office
• Talladega Nights: The Ballad of Ricky Bobby – Grossed $148.2 million at the box office

In terms of his personal salary, Will Ferrell's first major movie paycheck came from 2004's Anchorman: The Legend of Ron Burgundy. He earned a cool $7 million from the movie. Following the tremendous success of Anchorman, Ferrell's per-movie earnings staggered at a minimum of $20 million. Some of the movies where Will bagged at least $20 million include Bewitched, Kicking & Screaming, Land of the Lost, Semi-Pro, Talladega Nights, and Land of the Lost.

Will Ferrell's total movie earnings also include salaries from his various voice acting gigs. He has lent his voice to several animated films and television shows, including Family Guy, Curious George, etc.

In addition to movies, a significant portion of Will Ferrell's earnings from entertainment-related endeavors are attributed to his eight-year-long career with Saturday Night Live. In 2001, Will became the highest-paid Saturday Night Live cast member. At the time, he could take home as much as $17,500 per episode, which worked out as $367,500 per season.

Like many other successful actors, Will Ferrell has also involved himself in numerous successful ventures that aren't necessarily tied to the entertainment industry. In April 2007, Ferrell and his comedy partner Adam McKay co-founded a video-streaming website known as Funny or Die.
The company has numerous successful shows to its name, including Between Two Ferns, Drunk History, and @Midnight. And in January 2009, Will Ferrell made his Broadway debut with a show known as Welcome America – A Final Night with George W. Bush.

Will Ferrell currently lives in a mega-mansion located in the Hollywood Hills neighborhood, Los Angeles. He acquired the 2.3-acre property in 2007 at a cost of $9.9 million, and its current value is estimated to be upwards of $20 million.
Lessons from Will Ferrell
1. Start early

Will Ferrell discovered his talent for comedy during his third grade. Apparently, Will realized that he could make his classmates laugh by pretending to smash his head against the wall. There and then, he began to pursue his comedy and acting career in earnest.

2. Bloom where you're planted

According to Will Ferrell, Irvine was one of the dullest places to grow up in. However, Will claims that the dullness of this suburbia neighborhood had a positive influence on the growth of his comic talents.

3. Look on the bright side

Will Farrell's parents divorced when he was eight years old. However, the little Will took the divorce positively. He reckoned that his parents' separation meant he could now have two Christmases.
Famous Quotes by Will Ferrell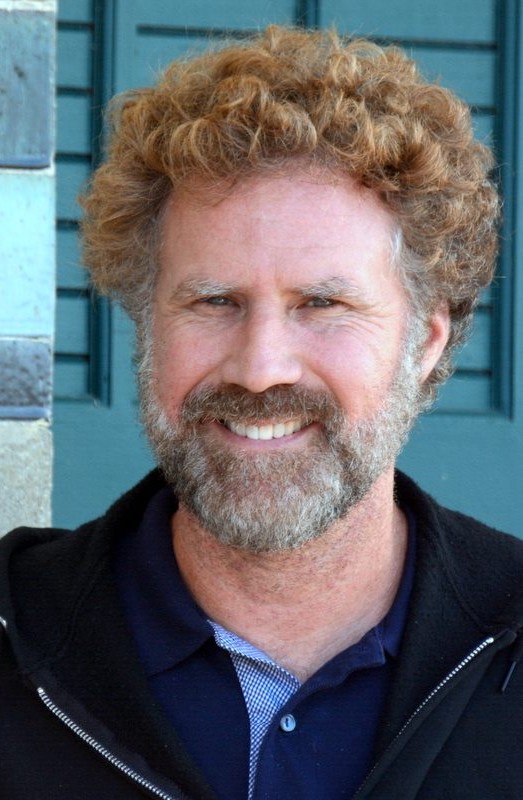 "I was never a class clown or anything like that, but I do remember being in the first grade and my teacher, Mr. Chad, told the class one day that we were going to do some exercises. He meant math exercises, but I stood up and started doing jumping jacks. To this day, I don't know what possessed me to do that, but all my friends cracked up."
"I'd love to become like Bill Murray, who was so funny on 'Saturday Night Live' and has gone on to do some of the landmark comedies people like. And then to add this whole other phase to his career with 'Lost in Translation' and 'Rushmore.' I always felt to be able to have something similar to that would be great. "
"It's tough for me to get rid of clothes. I grew up in a household with a limited budget and we really had to make our nice clothes last, and so now I'll get free pairs of shoes and this, that and the other and I'll be like, 'Oh great!'; even though it stresses me out that I don't have enough room to put them, I can't throw them away. "
"When I was a kid, 'Land of the Lost' was my favorite show, just because it was – in the landscape of Saturday morning cartoons – it was so unique. It was a live-action show and kids were in it, these creatures, these Sleestaks, and dinosaurs. Every week was a different adventure."
"When I was ten, I wrote an essay on what I would be when I grew up and said I would be a professional soccer player and a comedian in the offseason."
Conclusion
Will Ferrell is an actor who strongly believes that fame and fortune take time to amass. And that for the most part, it requires hard work and determination. After becoming an SNL cast member in 1995, it took several years of hard work and patience for Will to begin earning huge paychecks from acting as well as from the show itself.