Last Updated on March 8, 2022
Who Is Will Smith?
Will Smith is an American actor, film producer, rapper, and songwriter, who's famous for his good looks and easygoing personality. Will is also one of the world's richest actors.
Quick Facts
| | |
| --- | --- |
| Full Name: | Willard Carroll Smith Jr. |
| Popular Name: | Will Smith |
| Gender: | Male |
| Birth Date: | 25th September 1968 |
| Age: | 53 years |
| Birth Place: | West Philadelphia |
| Nationality: | American |
| Ethnicity: | Afro-American |
| Education: | Overbrook High School |
| Marital Status: | Merried |
| Sexual Orientation: | Straight |
| Wife/Spouse: | Jada Pinkett Smith |
| Children: | Trey Smith, Jaden Smith and Willow Smith |
| Dating: | N/A |
| Net Worth: | $350 million (as of July 1st, 2021). |
| Source of Wealth: | Acting, Rapping, Film Production, Songwriting, and Personal Investments. |
| Height: | 6 ft 2 in (1.88 m) |
| Weight: | 82 KG |
Early Life
Will Smith was born in West Philadelphia on 25th September, 1968. His father was a refrigerator engineer and his mother a school administrator. Will was born in a family of four siblings, including his older sister, Pamela and younger twins – Harry and Ellen.
Will Smith attended the Overbrook High School and received a scholarship at MIT. However, he declined the opportunity since he had no intention of proceeding to college. He had his eyes set on a different career path – rapping.
Smith started off his rapping career as a deejay, having been introduced to deejaying by a childhood friend known as Jeffrey Allen Townes. The duo formed a group called DJ Jazzy Jeff & The Fresh Prince and in 1986, they landed their first deal at Def Jam Records.
A year later, they released their debut album, known as Rock the House. The album was an instant hit, going gold and selling over three million copies. Together, Will Smith and Jeffrey Allen Townes released five albums.
In 1988, Will Smith had already carved himself a niche as one of the most sought-after rappers of the time. Between 1988 and 1990, he made more than $10 million from music alone. However, Will had a rather poor sense of money.
He spent his earnings like there was no tomorrow, and would later run into IRS problems which nearly brought him to his knees. But the $2.8 million tax debt was just the beginning of his financial woes. Most of DJ Jazzy Jeff & The Fresh Prince's fans were also growing tired of the duo's radio-friendly songs.
At this point, it appeared as though Will Smith's rapping career was soaring into financial headwinds. It was time for him to do some introspection.
Fortunately for him, Will was approached by producer Quincy Jones with a promising opportunity – that of making of the sitcom "The Fresh Prince of Bel Air." He gladly accepted the opportunity and for a while, committed at least 25% of his paycheck from this show to the IRS.
From this sitcom, Will Smith's acting career grew fast and furious. He would later appear in several films in the '90s and collaborated with some of the most celebrated actors in the industry, including Martin Lawrence, Jason Bateman, and Margot Robbie. Not to mention his own son Jaden Smith.
The following are some of the notable movies that Will Smith has appeared in during the course of his acting career:
• Bad Boys I & II (1995 & 2002)
• Independence Day (1996)
• Men in Black I, II & III (1997, 2002 & 2012)
• Enemy of the State (1998)
• Hitch (2005)
• I Am Legend (2007)
• Seven Pounds (2008)
• Suicide Squad (2016)
• Aladdin (2019)
• Bad Boys 3 (2020)
Will Smith Net Worth and Source of Wealth
As of July 1st, 2021, the Celebrity Net Worth placed Will Smith's net worth at a staggering $350 million. It's estimated that every year, Smith earns at least $40 million from various income sources.
However, Will Smith attributes the lion's share of his net worth to his illustrious career on the big screen and the music scene. Some of the movies that have made him incredibly rich include Ali, Men in Black, Bad Boys, The Pursuit of Happyness, Wild Wild West, and more recently, Aladdin.
Reports indicate that between 1993 and 2019, Will Smith had earned more than $200 million from his movies alone. In Men in Black 3, Will is reported to have earned more than $100 million.
That included an upfront salary of $20 million, while $80 million would be paid in backend points. Presently, Will Smith is working on starring in Netflix's Bright 2, which is a sequel to its 2017 predecessor. He is expected to earn some $35 million starring in the film.
His wife, Jada Pinkett Smith, is $50 million rich, making the Will Smith family all the more richer. The couple is also a real-estate guru, with reports indicating that they've invested in properties all over the world worth more than $100 million.
A notable mention is a 150-acres of land in Malibu, as well as a home in Hidden Hills, California. They're also rumored to own homes and apartments in Manhattan and Philadelphia.
Life Lessons from Will Smith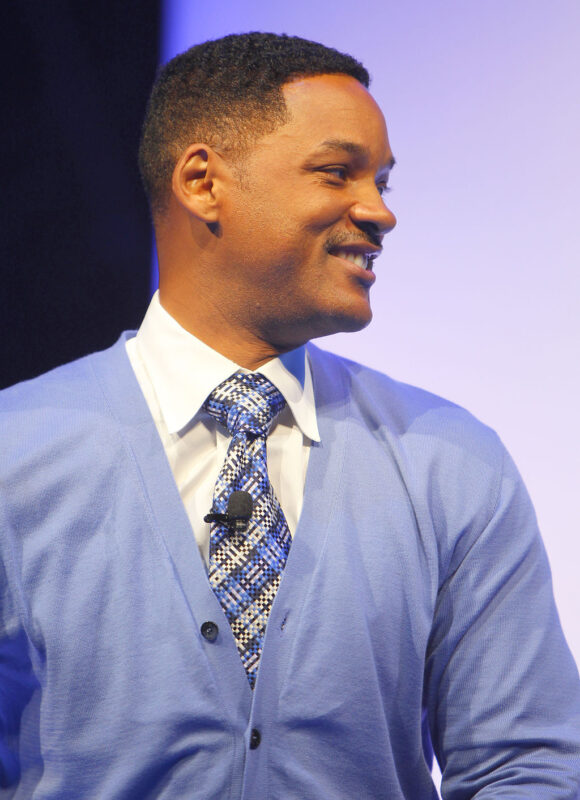 Will Smith enjoys an enviable achievement as an actor, musician, and film producer. The one obvious lesson we can learn from him is that failure should never define you.
Will Smith ran into financial crisis in the early 90s that threatened his personal brand and career. However, he was able to rise above his failures, dusted himself off, and went on to achieve even greater success.
Will Smith also teaches us the importance of accepting our flaws. One of the first things you'll notice about this actor is his big ears. And he has been a victim of body shaming on account of his rather large ears, time without number. However, the actor has such a light and humorous way of dealing with body shaming trolls that he often leaves them with eggs on their faces.
Another invaluable life lesson we can get from Will Smith is that age shouldn't be a limitation. At 51 years, Will Smith is growing younger but going stronger.
Smith is a fun-loving adventurer who doesn't shy away from pursuing thrill-inspiring activities, his age notwithstanding. We all remember that he began his fifties on a high note by bungee-jumping over the Grand Canyon.
6 Memorable Quotes by Will Smith:
"Fear is not real. The only place that fear can exist is in our thoughts of the future. It is a product of our imagination, causing us to fear things that do not at present and may not ever exist. Do not misunderstand me danger is very real, but fear is a choice."
"Greatness is not this wonderful, esoteric, elusive, god-like feature that only the special among us will ever taste, it's something that truly exists in all of us."
"I wake up every morning believing today is going to be better than yesterday."
"Life isn't how many breaths you take, but it's the moments that take your breath away."
"Money and success don't change people; they merely amplify what is already there."
"The first step is you have to say that you can."