Willard Carroll "Will" Smith Jr., whose Hollywood acting career spans 30 years, is showing no signs of slowing down. He starred in two big movies that were released last year: Gemini Man and Bad Boys for Life, although both films entailed having him digitally "de-aged" to look like younger versions of himself. 
The actor has gone a long way from his days as rapper Fresh Prince in the 1980s and the star of the TV sitcom, "The Fresh Prince of Bel-Air", in the 1990s. Forbes named Smith the 10th highest paid actor in 2019, with earnings worth $35 million, after Ant Man actor Paul Rudd.
According to Business Insider, he also bagged the highest paid movie role of all time as Agent J for Men in Black 3 ($100 million) and the 15th top paid part as veteran Los Angeles Police Department officer Daryl Ward for the upcoming sequel to the 2017 fantasy crime film Bright.
Will Smith Career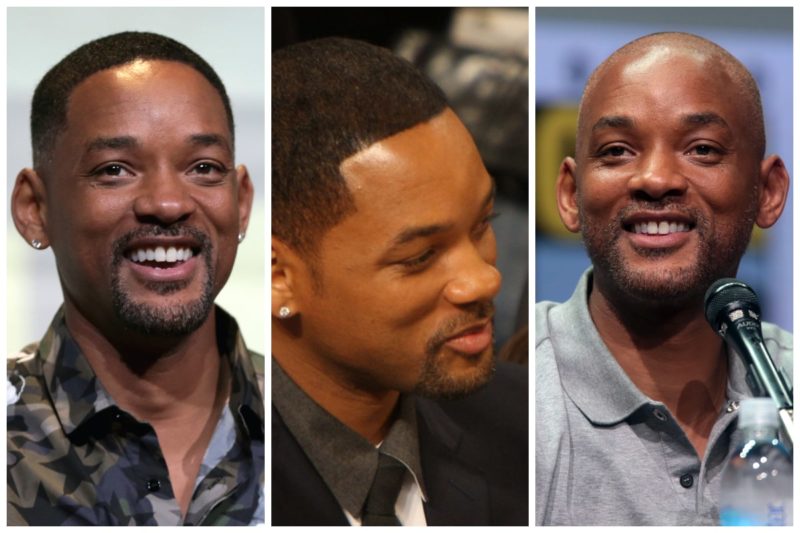 A 'Prince' since High School
Smith was born to a middle-class home in Philadelphia, Pennsylvania, on September 25, 1968. His father, Willard Sr., was a US Air Force veteran and the owner of refrigeration company Arcac. Meanwhile, his mother, Caroline, was a staff member at the Philadelphia School District's board of education.
He was already nicknamed "Prince Charming" back in high school due to his good looks and charming personality. 
As a kid, Smith idolized hip-hop recording artist Joseph Saddler, a.k.a. Grandmaster Flash, and began rapping when he was 12. Although he was admitted to the Massachusetts Institute of Technology, he put college education aside in exchange for his dream of becoming a rap artist. 
First Million Earnings from 'Clean Rap'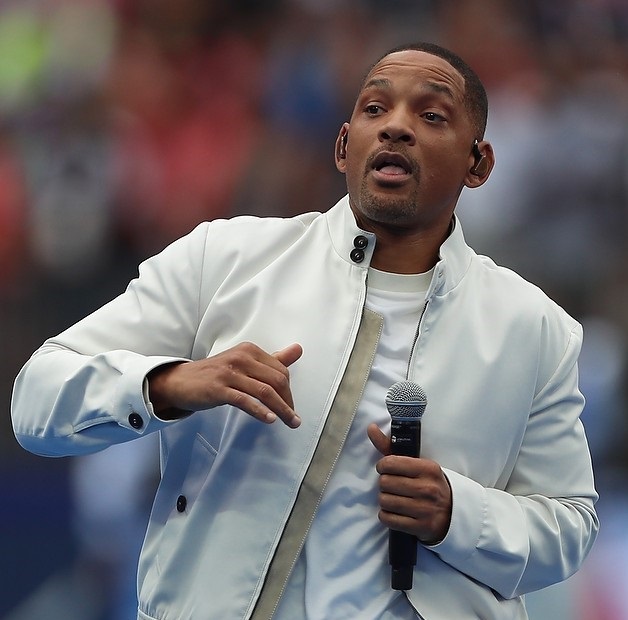 Smith and Jeffrey Townes teamed up as DJ Jazzy Jeff and The Fresh Prince when Smith was 16, distinguishing themselves from mainstream rap, as their songs' lyrics were about teenage life minus the profanity. Their debut album, "Rock the House" (1987), made it to the Billboard Top 200, allowing Smith to earn a million dollars before age 18.
Two years later, the duo became the recipients of the first Grammy Award for Best Rap Performance for their single "Parents Just Don't Understand" (1988).
Transition to TV 
Smith carried his "Fresh Prince" persona when he crossed over to acting. He was chosen to play the main character of the NBC sitcom "The Fresh Prince of Bel-Air," where he played a teenager who was sent to live with his rich relatives in Bel-Air, Los Angeles after having trouble with some kids in his original Philadelphia neighborhood.
The series, which ran for six seasons, drew more than 10 million viewers per episode and Will Smith became a household name.
Sci-Fi Films Level Up Acting Career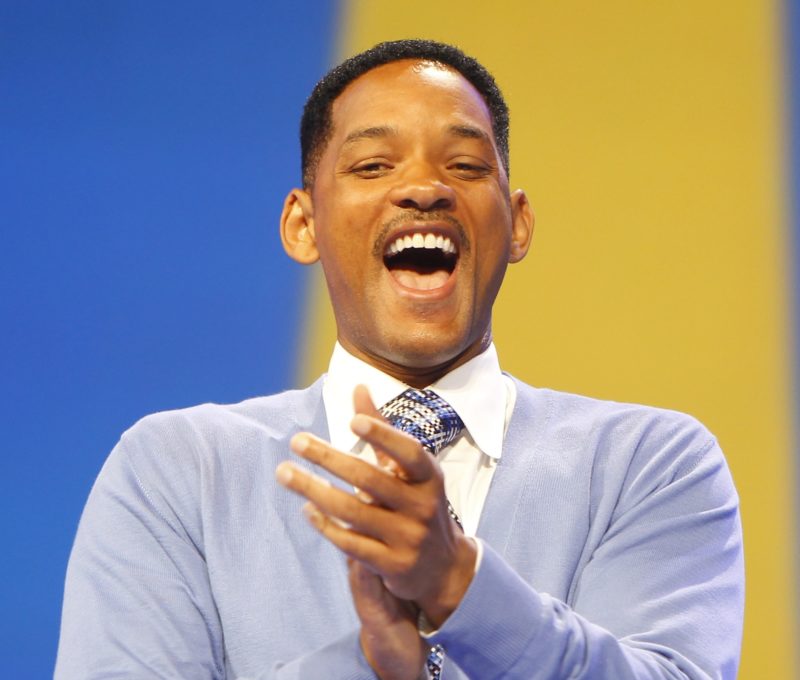 Smith started auditioning for movie roles even while doing the sitcom.
He made quite an impression playing a gay con artist in Six Degrees of Separation, and, as a result, landed the role of the marine pilot, Capt. Steven Hiller, in the alien sci-fi action thriller, Independence Day. His appearance in this 1996 movie and in the sci-fi comedy, Men in Black, where he was cast with Tommy Lee Jones, catapulted Smith to stardom.
The actor became a record-breaker in the early 2000s as each of his films, from the Muhammad Ali biopic Ali (2001) to the vigilante superhero flick Hancock (2008), raked in no less than $100 million in ticket sales.
One of these top-grossers included projects with his children: the drama The Pursuit of Happyness (2006) with his son, Jaden, and the post-apocalyptic action film I Am Legend (2007) with daughter, Willow.
Will Smith in 2020 and Beyond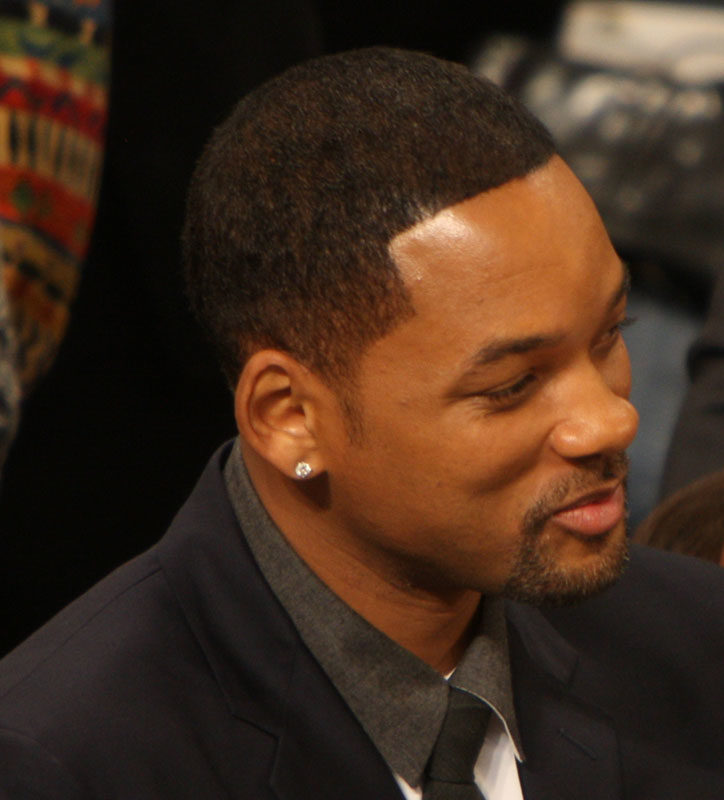 This year, aside from preparations for Bad Boys 4 and King Richard, a biopic about the father of Venus and Serena Williams, Smith and his wife, Jada, are busy with their new media venture, Westbrook Inc., which was launched last September 2019. 
Westbrook handles the production house and the record label firm, Overbrook Entertainment and Red Table Talk Enterprises (Jada's web talk show), plus their social media and consumer goods businesses. Among the projects reportedly in Westbrook's pipeline is a spin-off for "The Fresh Prince of Bel-Air."
Top Inspirational Quotes from Will Smith
"The first step is you have to say that you can." – Will Smith
"Too many people spend money they haven't earned, to buy things they don't want, to impress people they don't like." – Will Smith
"I wake up every morning believing today is going to be better than yesterday." – Will Smith
"Life isn't how many breaths you take, but it's the moments that take your breath away." – Will Smith
"Fear is not real. The only place that fear can exist is in our thoughts of the future. It is a product of our imagination, causing us to fear things that do not at present and may not ever exist. Do not misunderstand me danger is very real, but fear is a choice." – Will Smith
"Money and success don't change people; they merely amplify what is already there." – Will Smith
"Life is lived on the edge." – Will Smith
"There's no reason to have a plan B because it distracts from plan A." – Will Smith
"In my mind, I've always been an A-list Hollywood superstar. Y'all just didn't know yet." – Will Smith
"Being realistic is the most commonly traveled road to mediocrity." – Will Smith
"If you don't fight for what you want, don't cry for what you lost." – Will Smith
"Stop letting people who do so little for you control so much of your mind, feelings and emotions." – Will Smith
"If you're absent during my struggle don't expect to be present during my success." – Will Smith
"If you're not making someone else's life better, than you are wasting your time. Your life will become better by making other people's lives better." – Will Smith
"Don't chase people. Be yourself, do your own thing and work hard. The right people – the ones who really belong in your life – will come to you. And stay." – Will Smith
"The separation of talent and skill is one of the greatest misunderstood concepts for people who are trying to excel, who have dreams, who want to do things. Talent you have naturally. Skill is only developed by hours and hours and hours of beating on your craft." – Will Smith
"Greatness exists in all of us." – Will Smith
"I never viewed myself as particularly talented. Where I excel is ridiculous, sickening, work ethic. You know, while the other guy's sleeping, I'm working." – Will Smith
"I don't know what my calling is, but I want to be here for a bigger reason. I strive to be like the greatest people who have ever lived." – Will Smith
"Throughout life people will make you mad, disrespect you and treat you bad." – Will Smith
"I want to represent possibilities." – Will Smith
"If you're not making someone else's life better, then you're wasting your time. Your life will become better by making other lives better." – Will Smith
"Life isn't how many breaths you take, but it's the moments that take your breath away." – Will Smith
"Fear is not real. The only place that fear can exist is in our thoughts of the future. It is a product of our imagination, causing us to fear things that do not at present and may not ever exist. That is near insanity. Do not misunderstand me danger is very real but fear is a choice." – Will Smith
"Never lie, steal, cheat, or drink. But if you must lie, lie in the arms of the one you love. If you must steal, steal away from bad company. If you must cheat, cheat death. And if you must drink, drink in the moments that take your breath away." – Will Smith
"You can't be scared to die for the truth. The truth is the only thing that is ever going to be constant." – Will Smith
"The only thing that I see that is distinctly different about me is, I am not afraid to die on a treadmill. You might have more talent than me, you might be smarter than me. But if we get on the treadmill together, there's two things. You are getting off first. Or I am going to die. It's that simple." – Will Smith
"Never underestimate the pain of a person, because in all honesty, everyone is struggling. Some people are just better at hiding it than others." – Will Smith
"The separation of talent and skill is one of the greatest misunderstood concepts for people who are trying to excel, who have dreams, who want to do things. Talent you have naturally. Skill is only developed by hours and hours and hours of beating on your craft." – Will Smith
"Basic principles: no matter what, no matter when, no matter who… any man has a chance to sweep any woman off her feet. He just needs the right broom." – Will Smith
"I was raised in a Baptist household, went to a Catholic church, lived in a Jewish neighborhood, and had the biggest crush on the Muslim girls from one neighborhood over." – Will Smith
"When you're wondering what to say, or how you look…just remember… she is already out with you. That means, she said yes, when she could've said no. That means she made a plan…when she could've just blown you off. So that means it is no longer you job to make her like you…It is your job NOT TO MESS IT UP." – Will Smith
"Because that's what people do… they leap and hope to God they can fly! Because otherwise, we just drop like a rock…wondering the whole way down…'why in the hell did I jump?' But here I am Sarah, falling. And there's only one person that makes me feel like I can fly…That's you." – Will Smith
"I'm a guy. Since when do we get anything right the first time?" – Will Smith
"Greatness is not this wonderful, esoteric, elusive, godlike feature that only the special among us will ever taste, it's something that truly exists in all of us." – Will Smith
"I believe you need to be educated about what you want to do in life, but I don't believe you actually need college to get you there." – Will Smith
"Parents just don't understand." – Will Smith
"Stop letting people who do so little for you control so much of your life." – Will Smith
"Let God deal with the things they do, because hate in your heart will consume you too." – Will Smith
"And where I excel is ridiculous, sickening, work ethic. You know, while the other guy's sleeping? I'm working." – Will Smith
"I've viewed myself as slightly above average in talent. And where I excel is ridiculous, sickening work ethic." – Will Smith
"I'm a student of patterns. At heart, I'm a physicist. I look at everything in my life as trying to find the single equation, the theory of everything." – Will Smith
"You can cry, ain't no shame in it." – Will Smith
"There are so many people who have lived and died before you. You will never have a new problem; you're not going to ever have a new problem. Somebody wrote the answer down in a book somewhere." – Will Smith
"I've trained myself to illuminate the things in my personality that are likable and to hide and protect the things that are less likeable." – Will Smith
"Let your smile change the world. Don't let the world change your smile." – Will Smith
"Sometimes you have to forget what's gone, appreciate what still remains, and look forward to what's coming next." – Will Smith
"The first step is you have to say that you can." – Will Smith
"10 ways to love: listen, speak, give, pray, answer, share, enjoy, trust, forgive, promise." – Will Smith
"If you're not willing to work hard, let someone else do it. I'd rather be with someone who does a horrible job, but gives 110 percent than with someone who does a good job and gives 60 percent." – Will Smith
"Look at your 5 closest friends. Those 5 friends are who you are. If you don't like who you are then you know what you have to do." – Will Smith
"I've always considered myself to be just average talent and what I have is a ridiculous insane obsessiveness for practice and preparation." – Will Smith
"I have a great time with my life, and I wanna share it." – Will Smith
"Traditional education is based on facts and figures and passing tests – not on a comprehension of the material and its application to your life." – Will Smith
"So if you stay ready, you ain't gotta get ready, and that is how I run my life." – Will Smith
"When you create art, the world has to wait." – Will Smith
"I had to focus and create a character in Bagger Vance, not just do my 'Will Smith' thing and get paid." – Will Smith
"If it was something that I really committed myself to, I don't think there's anything that could stop me becoming President of the United States." – Will Smith
"Whatever your dream is, every extra penny you have needs to be going to that." – Will Smith
"For me, there is nothing more valuable than how people feel in a movie theater about a movie." – Will Smith
"I know how to learn anything I want to learn. I absolutely know that I could learn how to fly the space shuttle because someone else knows how to fly it, and they put it in a book." – Will Smith
"In black neighborhoods, everybody appreciated comedy about real life. In the white community, fantasy was funnier. I started looking for the jokes that were equally hilarious across the board, for totally different reasons." – Will Smith
"A rapper is about being completely true to yourself. Being an actor is about changing who you are." – Will Smith
"It's quite highly possible that I have peaked. I mean, I just can't imagine what else I could do beyond this. It's really a bittersweet kind of feeling." – Will Smith
"When I was growing up, I installed refrigerators in supermarkets. My father was an electrical engineer." – Will Smith
"I'm a student of world religion, so to me, it's hugely important to have knowledge and to understand what people are doing." – Will Smith
"I mean, I'm very serious with my kids about them comprehending the intricacies of global finance." – Will Smith
"We all want to be in love and find that person who is going to love us no matter how our feet smell, no matter how angry we get one day, no matter the things we say that we don't mean." – Will Smith
"Boys laugh at what they put girls through but they don't be laughing when they're wiping tears off their daughters face for the same reason." – Will Smith
"You don't set out to build a wall. You don't say 'I'm going to build the biggest, baddest, greatest wall that's every been built.' You don't start there. You say, 'I'm going to lay this brick as perfectly as a brick can be laid.' You do that every single day. And soon you have a wall." – Will Smith
"There's so much negative imagery of black fatherhood. I've got tons of friends that are doing the right thing by their kids, and doing the right thing as a father – and how come that's not as newsworthy?" – Will Smith
"I want to do good. I want the world to be better because I was here. I want my life, I want my work, my family, I want it to mean something. It's like if you are not making someone else's life better, then you're wasting your time. Your life will become better by making other lives better." – Will Smith
"The first step before anyone else in the world believes it is you have to believe it." – Will Smith
"I know who I am, I know what I believe, and that's all I need to know." – Will Smith
"Smiling is the best way to face every problem, to crush every fear and to hide every pain." – Will Smith
"I want to represent the idea that you really can make what you want … I believe I can create whatever I want to create." – Will Smith
"It's very simple, this is what I believe, and, I'm willing to die for it. Period. It's that simple." – Will Smith
"Never underestimate the pain of a person, because in all honesty, everyone is struggling. Some people are better at hiding it than others." – Will Smith
"The best feeling in the world is knowing that you actually mean something to someone." – Will Smith
"Give me the book, and I do not need somebody to stand up in front of the class." – Will Smith