Last Updated on January 20, 2022
Winter and the festive season are well and truly here, and it wouldn't be a surprise to anyone if your plans over the coming months consisted of eating, drinking, being merry and not much else.
As the days get shorter and the nights get colder, odd jobs might not be at the top of your priority list, but there are a few things you can be doing to help your home get through winter smoothly.
Don't worry, no one's expecting you to paint the outside of the house or replant the entire garden. Instead, here are four simple fixes that will keep you cozy and comfortable over winter – and they might save you some money, too.
Get your boiler a check-up
It's really not until the boiler breaks down in the winter that you remember how valuable it is.
Cold showers aren't fun at the best of times, but a mid-December blast of liquid icicles will really get your attention, so the more you can do to avoid such a situation, the better.
It's easy to forget about the boiler rumbling away behind a cupboard door but lose it and repair – or replacement – costs can spiral out of control quickly.
The way to reduce worry on this is getting your boiler an annual check-up. Think of it as a Christmas present from you to an old, reliable friend. In return, you'll hopefully avoid any hefty costs.
Insulation and draughtproofing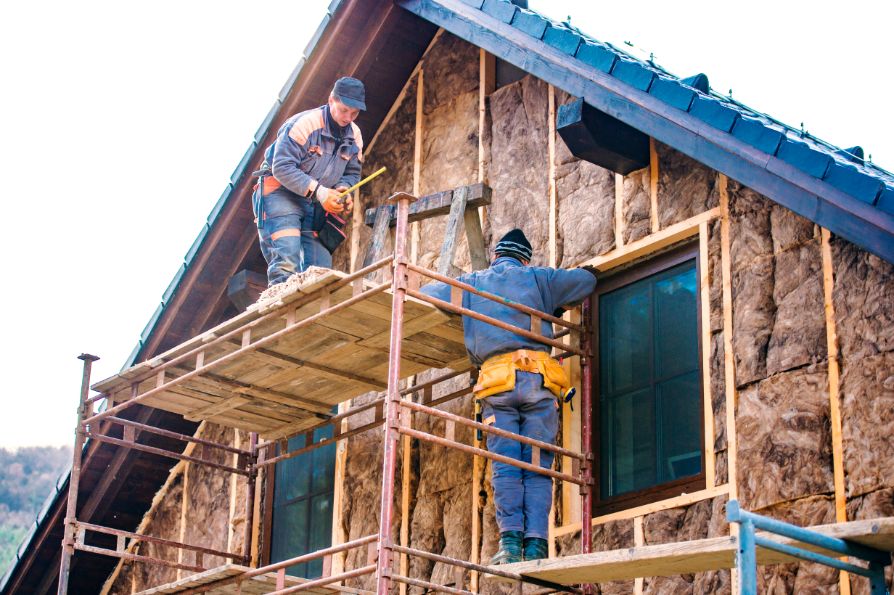 Continuing the theme of keeping the house warm, there are a number of things you can be doing to insulate the house, ranging from small tasks to bigger, pricier jobs.
If you have a loft that hasn't been tended to in some time, an update of your insulation will be worthwhile as insulation thickness has grown significantly in recent years.
You can also look at draughtproofing your home, making sure all current seals are still intact and functional as well as installing further measures. Finally, you can lag your pipes, which will help prevent a costly burst during the cold weather.
Weigh up what needs doing to the house and calculate whether it's worth spending now to save later. All three jobs will help save on bills to differing degrees, as well as making the home easier to heat.
Clear the gutters
This might not sound too appealing at first glance, nor once you step outside with your gloves on, but clearing the gutters out is a useful task which you should be able to get some satisfaction from.
Wait for a dry day and get rid of the masses of leaves and debris you find. When the rain comes, you won't need to worry about any blockages, plus you'll have more fun than you think getting rid of those pesky leaves.
If you want to avoid doing this every single year, check our this useful guide on the best gutter guards. You can simply install them once and never have to worry about the problem again.
Tend to the chimney
If you have a chimney and a penchant for an open fire or stove, make sure the outlet is clear for safe extraction of smoke and fumes. You can go old school and get your own chimney brush and have a go (warning: get some old sheets down in case of any serious landslides), or get a professional in.
On the other hand, if you have a chimney but no open fire, you can install a chimney balloon as part of your draughtproofing – it'll prevent cold air coming in and the room temperature dropping.
Winter might not feel like the time to get out the paintbrush or don the overalls but take on a few of the ideas mentioned above and you can ensure you get through the season without any nasty bumps in the road.