Last Updated on January 25, 2022
For many people, especially DVD collectors and movie lovers, the Holidays just wouldn't be complete without a feel-good Christmas movie. You probably have the perfect film just sitting on your shelf somewhere. How long since you last watched it? Is the playback still good? Have you tried playing it on your new HDTV?
Technology moves fast nowadays. You'd want to keep enjoying that Christmas movie for as long as possible. And what better way to preserve it than to convert it to digital? Buy WinX DVD Ripper Platinum with a $29.95 Christmas deal (reg. 67.95, 56% off) and start backing up your DVDs in minutes!
Here's why WinX DVD Ripper Platinum is the best program for copying and transcoding DVD discs.
Enjoy the Holidays with Winx DVD Ripper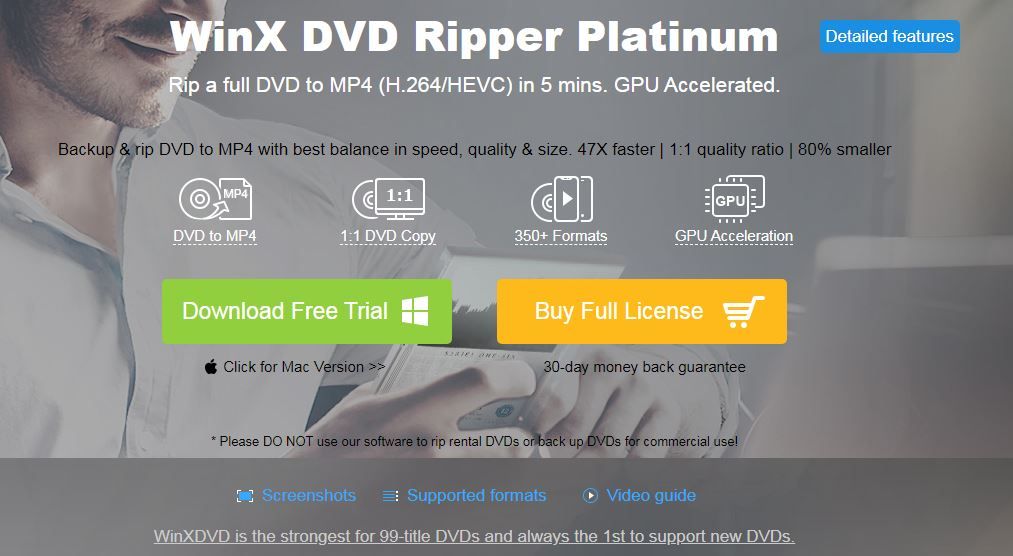 Holidays are the best time of the year to catch up on the movies/series you missed. No school, no work – just snacks, pajamas, and a film line-up to last you until midnight.
Watching Christmas movies like 'How the Grinch Stole Christmas', 'A Christmas Carol', 'Home Alone', and 'It's a Wonderful Life' is a tradition for many families. Most folks have these films on DVD. While physical copies are great for limitless playback, they have their restrictions.
For one, keeping them too long, particularly in damp or warm conditions, can quickly ruin their sensitive nature. Second, they can take up clutter. Third, if you're using Windows 10, it doesn't support Windows Media Center nor does it have DVD capability. You'll need to download free DVD players for Windows 10 or pay $15 for a compatible DVD player. Lastly, they're difficult to share, especially if you want distant friends or family to watch these movies with you.
The solution then, is a powerful and fast DVD ripping program, like WinXDVD. With more than 70 million users worldwide, 3,600,000 DVDs processed per year, and over 600 software upgrades, it's the No.1 choice of DVD collectors. Thanks to its level-3 hardware acceleration powered by Intel CPU, Nvidia GPU, AMD, Multi-core CPU, and Hyper-Threading, you can rip an entire DVD to MP4 format in just 5 minutes.
And with the new WinX DVD Ripper Platinum, you can backup and rip DVD to MP4 with the best balance in speed, quality, and size.
What is WinX DVD Ripper Platinum
WinX DVD Ripper Platinum is a crowd favorite when it comes to ripping DVDs to MP4, backing up old DVDs, and fixing playback errors. GPU acceleration allows you to rip a full DVD to MP4 (H.264/HEVC) in as fast as 5 minutes. It doesn't matter whether you're working with encrypted, unplayable, or regional DVDs. This DVD ripper can handle all that, and more. The best part? You can download a FREE trial that's available for Windows or Mac users.
Use this program to rip films from 99-titles or new DVDs. WinX DVD Ripper Platinum now includes an updated DVD analysis engine to support the newly released and severely protected DVDs whose main movie title cannot be detected by conventional DVD rippers. There's also an added massive internal rewrite to decode DVD sources in non-standard formats.
Why Choose WinX DVD Ripper Platinum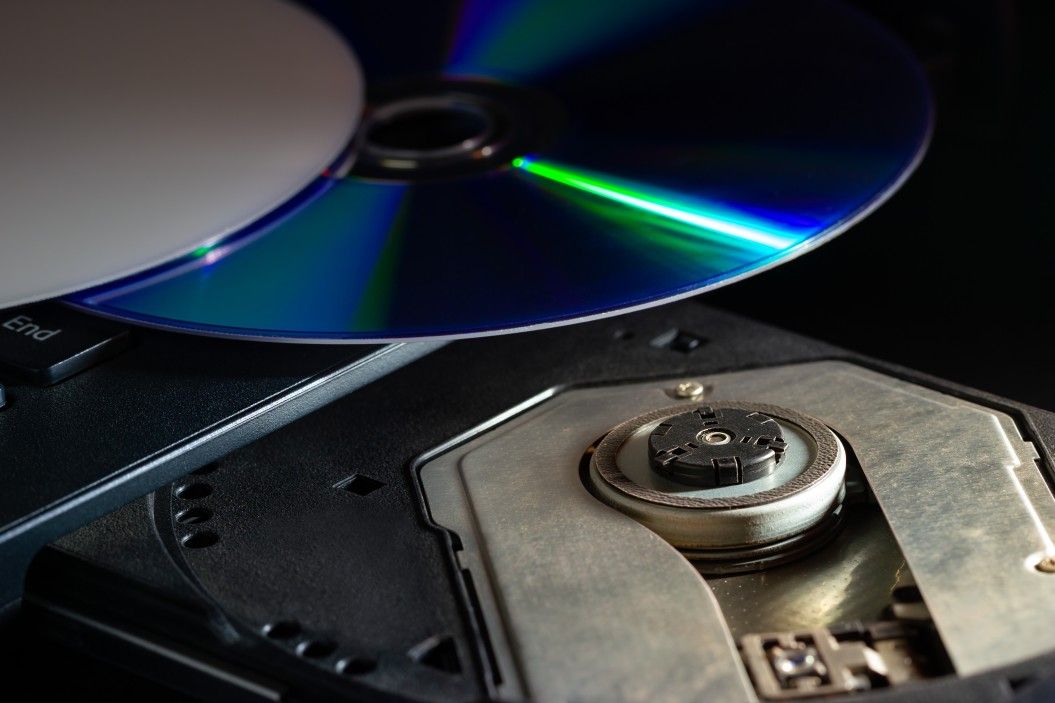 Nothing should be too good for you when it comes to preserving your favorite films, home movies, or music videos. The WinX DVD Ripper Platinum program is the best choice because of its high-end features, fast performance, and user-friendly controls.
A couple of its benefits include:
It accepts any DVDs, including newly released DVDs, old DVDs, 99-title DVDs, non-standard DVDs, regional DVDs, encrypted DVDs, damaged DVDs, badly structured DVDs, etc.;
It can convert to any format (MP4, FLV, AVI, MOV, MP3) and to any devices (iPhone, iPad, Android, Windows, Mac);
Rip DVD to MP4 for playback on Windows (10) without DVD player/drive or disc errors;
Flawless video quality. 1:1 backup full DVD contents to ISO image and DVD folder without quality loss;
Fast speeds thanks to its unique Level-3 Hardware Acceleration tech to boost DVD video conversion up to 47X faster than regular DVD rippers in the market;
The ability to edit DVD in a few clicks. Cut, merge, crop video, add subtitles, and adjust parameters – all in a single software;
Trusted quality. With over 70 million global users and 3.6 million+ DVD discs converted, it has delighting users since 2009.
Buy the new WinX DVD Ripper Platinum for a special Christmas price of $29.95, or get WinX 5-in-1 Multimedia Bundle for just $39.95 (reg. $199.95, 80% off) for a limited time only!
The Multimedia Bundle is packed with WinX DVD Ripper Platinum, WinX HD Video Converter Deluxe, WinX DVD Copy Pro, WinX MediaTrans, and 5KPlayer. It's the best Christmas gift for someone who loves managing their videos and music files.
If you want to rip DVDs, convert, download, play, stream videos and manage them on your devices, then gift this incredible bundle for yourself. You get the full version with all its amazing features, FREE upgrades, customer support, plus 30-day money-back guarantee.
How To Backup Your DVD Collection with WinX DVD Ripper Platinum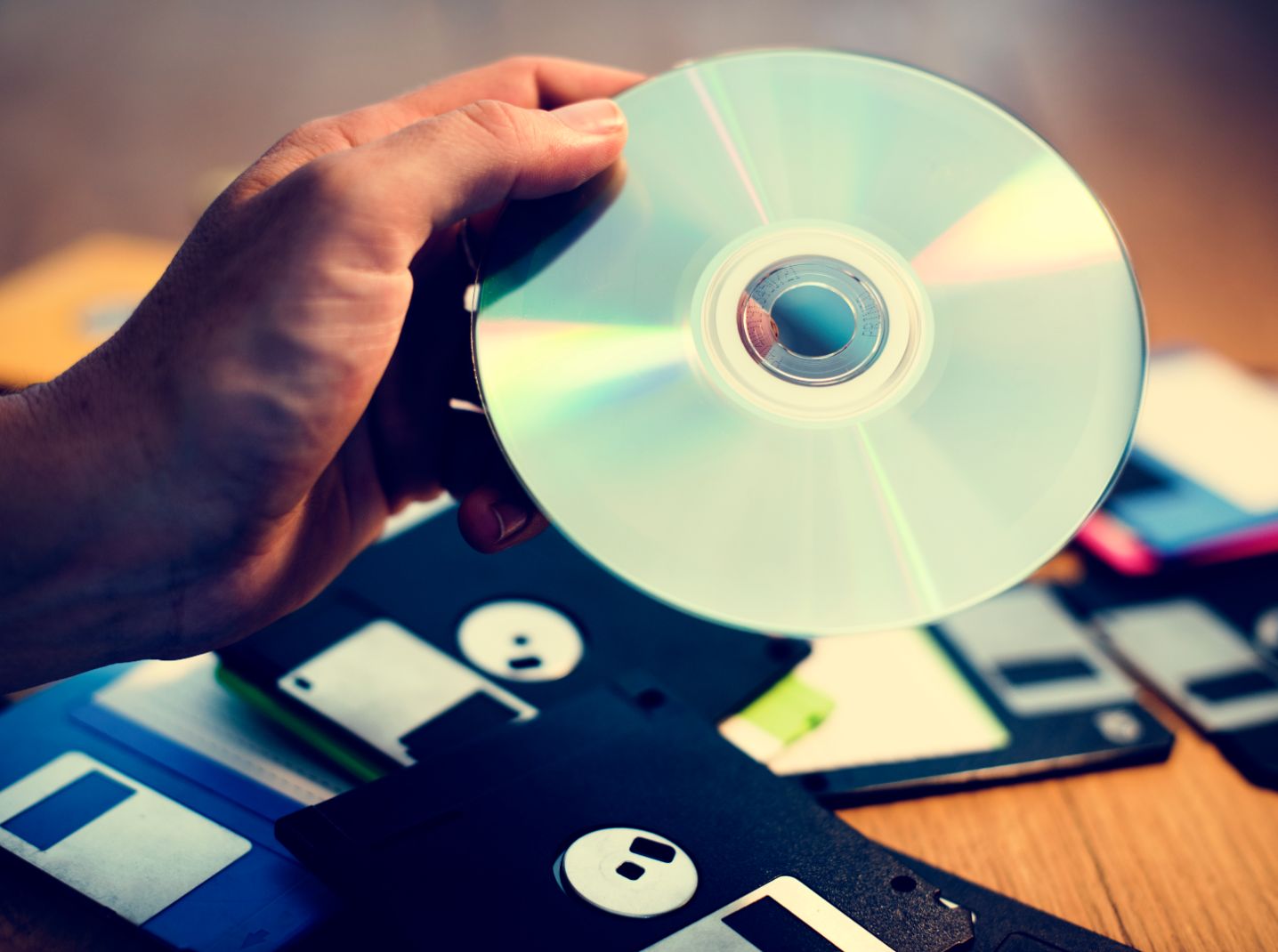 WinXDVD makes creating a digital backup of your DVD collection a breeze. After you download and install the software, just figure out which format you want your files to be in, and you can immediately begin the conversion.
Step 1: Load the disk that you want to convert;
Step 2: Choose the format (i.e. if you want something that saves space and can be played on most devices, MP4 is your best bet; to keep the original quality, pick MPG);
Step 3: Click the RUN button and sit back.
That's it! In an hour or two, you could go through your entire collection – and still have time for hot chocolate.
This year, give yourself the gift of a wonderful evening watching your favorite movies with the people you love most. Get the WinX DVD Ripper Platinum for its special Christmas price of only $29.95 and see why it's a MUST-have for DVD collectors worldwide.
Happy Holidays!