Last Updated on June 23, 2022

It is the right time for those considering purchasing a wireless thermostat for their houses, offices, or companies. As technology evolves, it is not feasible to keep up with all of the possibilities in the market. 
You don't need to be an HVAC expert to buy a wireless smart thermostat. It's best to go through all the online reviews before purchasing a new one. As technology advances, more and more people have the tools and knowledge to make smarter decisions that will help them save money on larger purchases. 
Let's have a look at the various thermostat types.
Types Of Thermostats 
Two of the standard thermostats in the market today are programmable and smart thermostats. Ordinary thermostats, which are still available in some markets, are considered less beneficial than these two. Let's look at the benefits and drawbacks of each.
1 . Programmable Thermostats
When most people think of a thermostat, they think of a programmable one. All parameters, including temperature, heating or cooling system, and fan speed, must be selected manually on these devices. In addition, you may preset the temperature settings to work with your schedule, which can effectively help save you money. 
It used to be difficult for most households to use programmable thermostats because they were too technical for most people to understand. However, the majority now have a digital interface that is highly user-friendly. 
Programmable thermostats are the most cost-effective option for any home because they can be set for any day of the week and even any time of day. However, because they are not connected to the internet, programmable thermostats have several drawbacks, such as remote management, voice control, and flexible scheduling.
2. Smart Thermostats
Smart thermostats, which connect to your home's internet and offer a variety of features, have most likely already crossed your mind. Wi-Fi thermostats, also known as smart thermostats, include all the features of a programmed thermostat plus a few extras. 
You can operate your HVAC system from anywhere globally using an app on your smartphone, thanks to their Wi-Fi connection. Many versions of smart thermostats may even learn your habits and preferences so that they can be programmed automatically without any effort from you. 
They also reduce your energy use, give you more control over your system, reduce your carbon footprint, and save you money. Smart thermostats even keep tabs on your heating and cooling systems to inform you if something is amiss. 
Of course, all of these advantages come at a cost. Smart thermostats are more expensive, but you get what you pay for, like with anything. Another issue is that not every HVAC system is compatible with smart technologies, especially older HVAC systems. 
Some Things To Consider Before Purchasing A Wireless Smart Thermostat!
Before making a purchase, you should conduct due diligence to guarantee that your money is not wasted.
Check Compatibility With Your Heating And Air Conditioning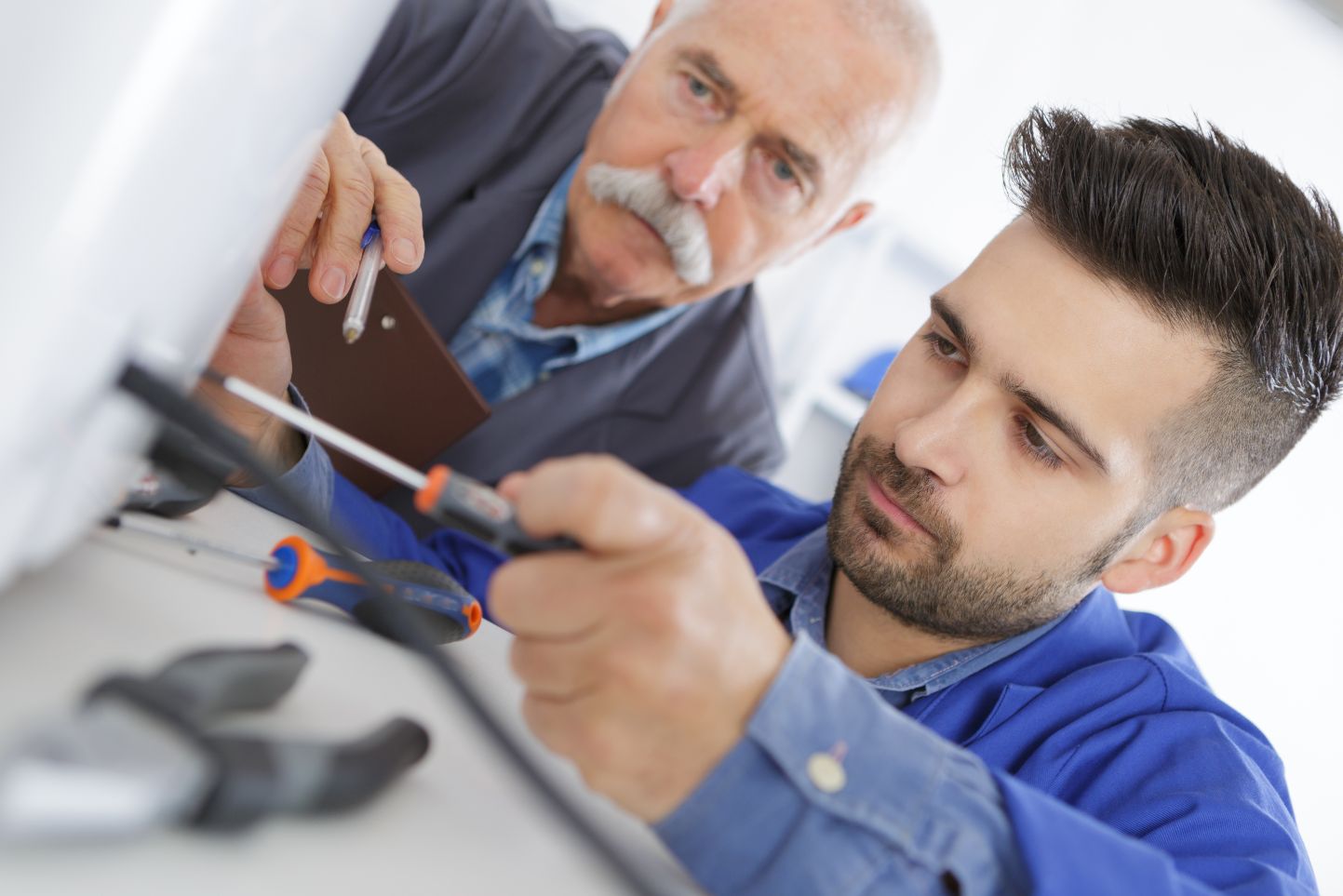 It's critical to research the type of heating and cooling system in your house. It will assist you in selecting the appropriate thermostat model for your HVAC system's requirements. Check if your present heating and cooling system are high-voltage, low-voltage, or other. You can also lookout for the stages of a system, whether it comes under one-stage or two-stage.
It is important to consider your present heating and cooling systems before purchasing a thermostat, as it may not be possible to get a replacement done for both systems simultaneously. However, it may cause inconvenience if not done.
Know Your Requirements
Before making a purchase, take your time and conduct some research. You don't need to purchase anything until you research online and read some user reviews—request recommendations from people who have similar needs to yours. Touchscreen thermostats and programmable thermostats are not required. It may be possible that there is a switch to turn the system on and off, depending on whether it is currently in use or not.
Not All Thermostats Are Power-efficient
You should check for the compatibility of your heating and cooling system that must support wireless thermostats with energy-saving capabilities. Otherwise, it is not suggested to purchase one. Using programmable timers and temperature controls can help save energy, but not all systems are capable of doing so.
Don't Assume That Installation Is Straightforward!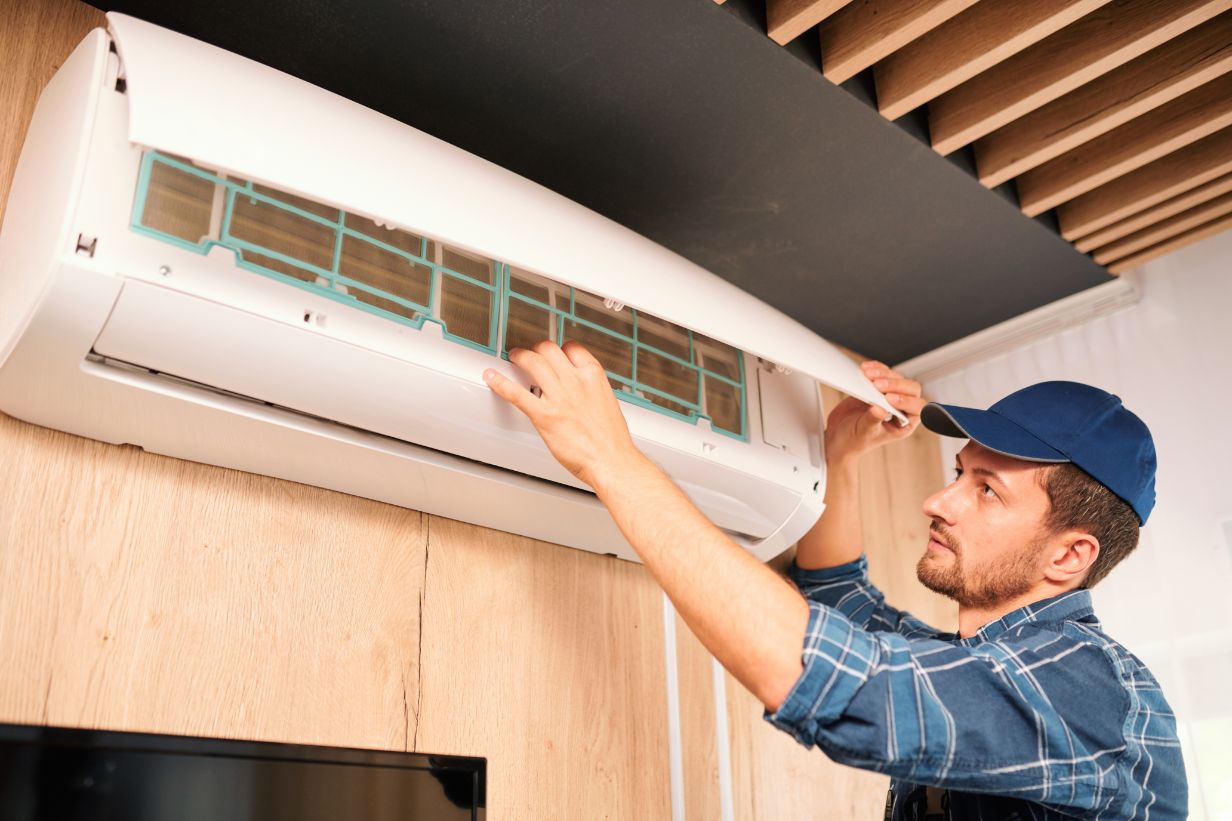 A smart thermostat is often thought of as something that individuals can install independently. Certain versions, which contain built-in battery-powered sensors that must be put outside or near the floor joists, can't merely be plugged in and left to function.
Check if installing a wireless thermostat in your home is subject to any restrictions. Because of the strict HOA policies, this is extremely crucial. 
It
'
s Not All About Brands
Brand-name products may appear to be the greatest option for some buyers, but this isn't always the case. Many options are available in the markets that deliver excellent results despite being priced decently.
Determine If Any Key Features Are Missing
Is it really necessary to have a smartphone-controlled thermostat? Do you need a display that's simple to read?
We will be better off if we get more questions like these. Many options are available, and not all of them are the same. You don't want to be startled when you open the box.
Opt For Smart Thermostats For Added Benefits 
No mistakes or bad purchases are permitted when it comes to such goods. After all, if it breaks or falls, you will have to pay a lot of money to replace it. Don't settle for anything less than the best when it comes to your purchases.
C-Wire 
Smart thermostats' increased functionality entails the use of more electricity. Most smart thermostats use a C-wire to power their touchscreens and Wi-Fi connections, whereas programmable thermostats use batteries. The system receives 24 volts from this electrical wire.
The wall connection may not contain the right wire if you have an older home and an older thermostat. For your safety, the C-wire should be placed by a professional electrician.
Conclusion 
The features you select when buying a wireless smart thermostat will be determined by your needs. We have given you some ideas on what to look for, but keep in mind that your choices will affect the ultimate price. With the right applications and a smart thermostat, you will be able to save money while also simplifying your daily routine.