A logo can have untold power. For example: think about the last time you saw a favorite brand's symbol. It likely took just seconds for your brain to realize that it belonged to a specific company – in particular, that one business you like buying your suits or smartphones from. You smile, because you remember their email reminding you of their weekend sale.
That's the kind of influence a logo can wield: ever-present and serendipitous. Imagine the sight of a simple emblem subconsciously reminding other people of you. Not only is this great for business, it's ultimately a great investment for long-term growth.
No wonder large corporations spend thousands of dollars to create the best logo. But if you're a budding entrepreneur, you probably don't have access to such resources. Also, it's not wise to spend so much during your first months in the market.
So what can you do if you want a professional-looking logo, but don't have the deep pockets to hire someone to do it? Easy – try a FREE logo maker, such as Wix Logo Maker.
What is the Wix Logo Maker
If you already have a website with Wix, then you're in luck. Their new logo maker will help you create the logo of your dreams, minus the cost or effort it usually takes to make one. For those without a website yet, don't worry – it's still available to use at no cost. Simply sign up using your email, or instantly access it using Facebook or a Google account.
Unlike other free logo makers on the Web, what makes Wix Logo Maker stand out is their highly intuitive system. It doesn't send you straight to the builder and then leave you to figure it out for yourself. Like a professional consultant, the AI will ask you a couple of questions, before presenting you with beautiful options to choose from. No need to be tech-savvy in order to have fun and experiment!
Wix Logo Maker also lets users download a basic JPEG file of their logo, instead of forcing people to immediately buy.  That's right, no strings attached at all. Try out their service, see if you love it (which you will!), then buy whenever you feel comfortable.
Everything's quick, easy, and hassle-free – exactly how a real FREE logo maker should be.
How To Create The Perfect Logo in Minutes
Using Wix Logo Maker is as easy as answering five questions, and just waiting for the results. No need to learn about code, color schemes, or icons. Let their intelligent system do the work for you.
After signing up, you'll be asked about the name of your business or organization. Feel free to also type in your slogan, if you have one.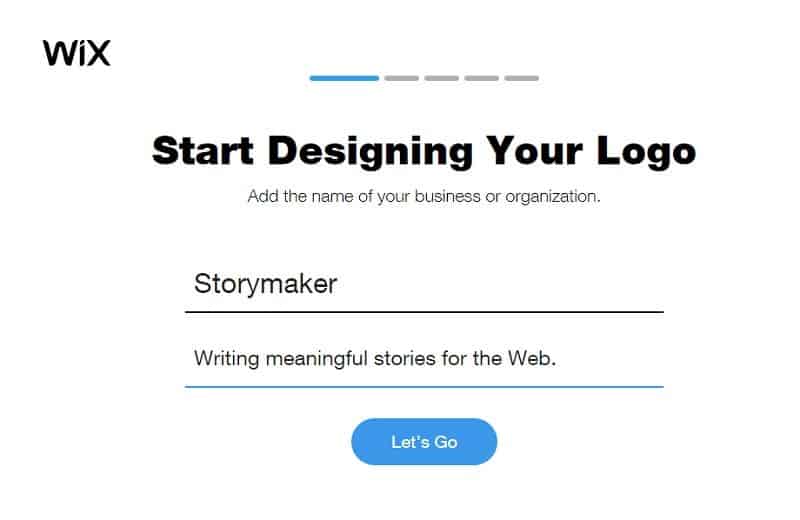 Next, to get the best results, mention which industry your company belongs to. Are you in the advertising, medicine, agricultural, or gastronomy trade? If you can't seem to find your niche, pick the closest one there is.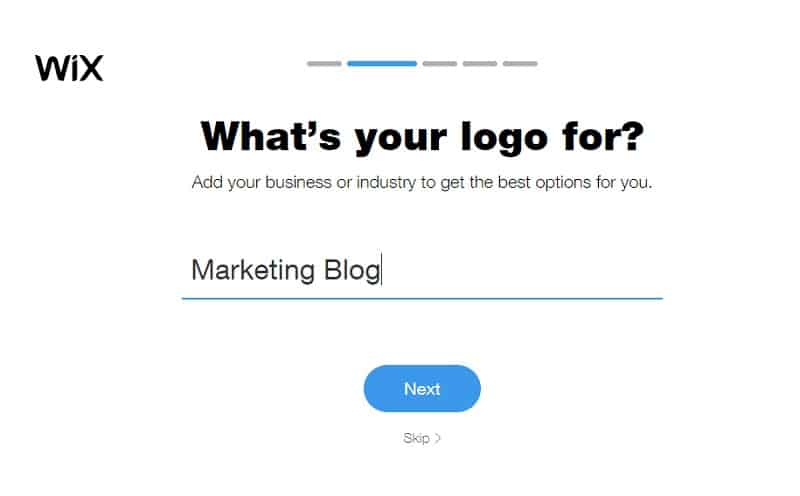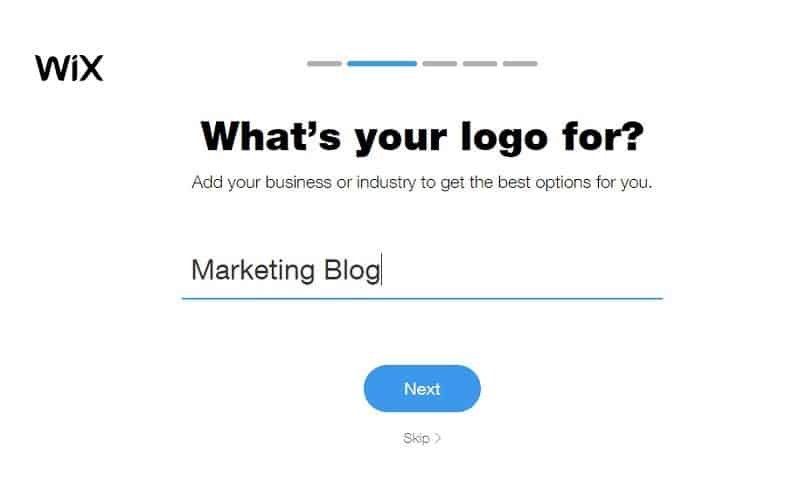 Based on your previous answers, the system will ask you to select words that best describe your brand. For instance: if your work involves writing, you could go for descriptions such as fun, creative, and fresh. It's best to choose about two to three words.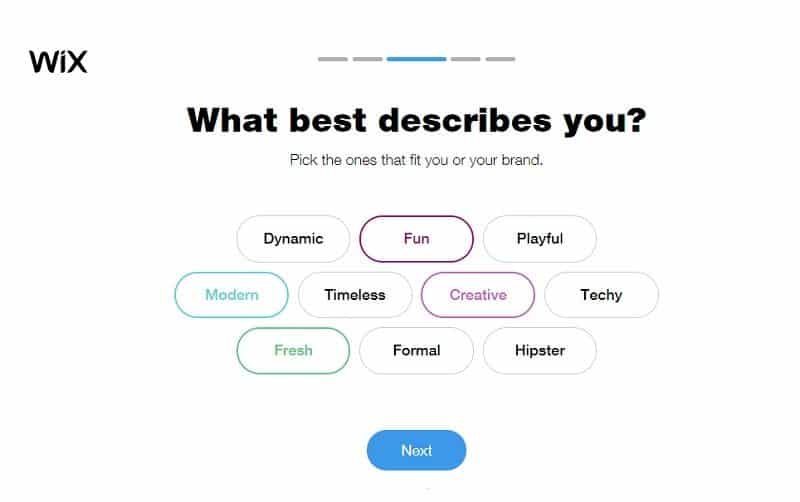 From there, the AI will present you with a couple of beautiful selections. Don't worry – this won't be your logo yet! But clicking Like or Dislike will help the system figure out your personal tastes. So be sure not to skip this one. This step is also helpful so you can see possible looks that you might like.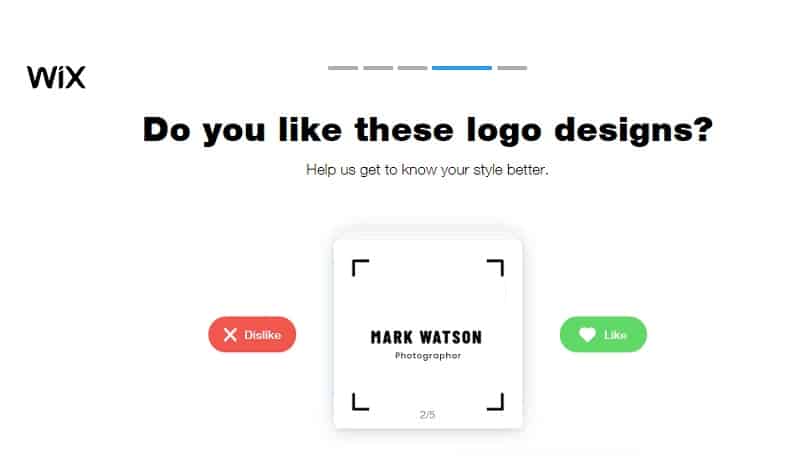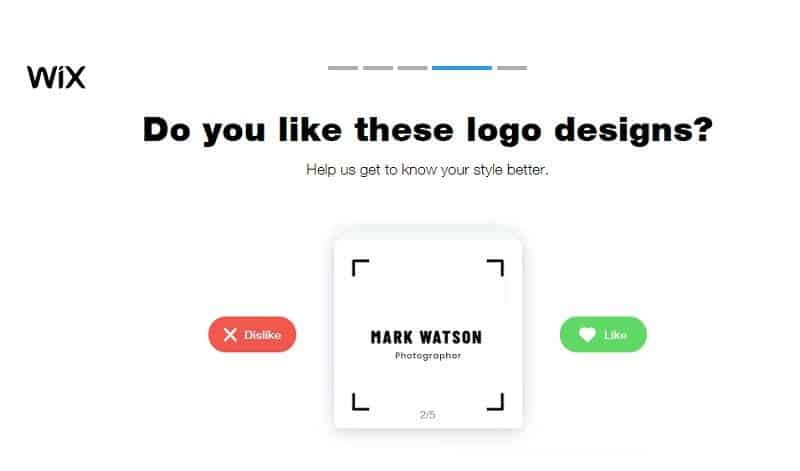 Finally, choose where you want your logo to appear in. This will aid the AI in presenting different logo variations that should fit your needs.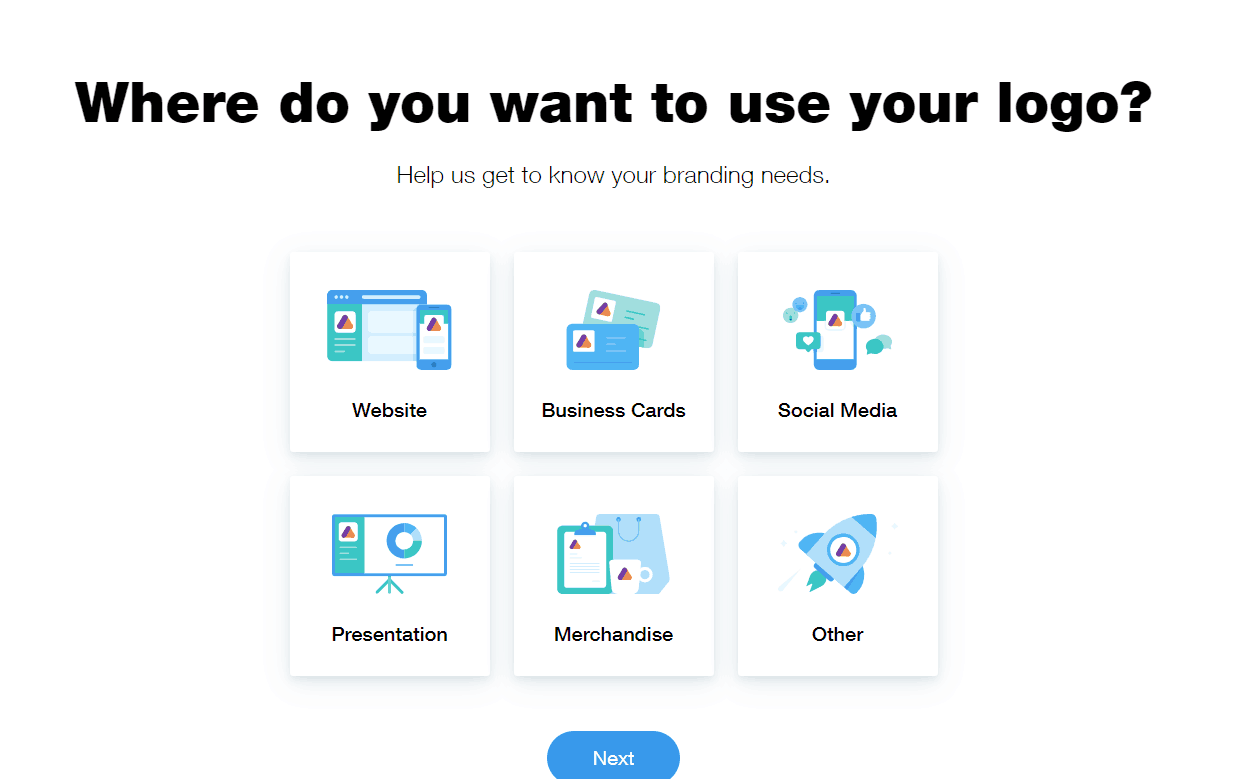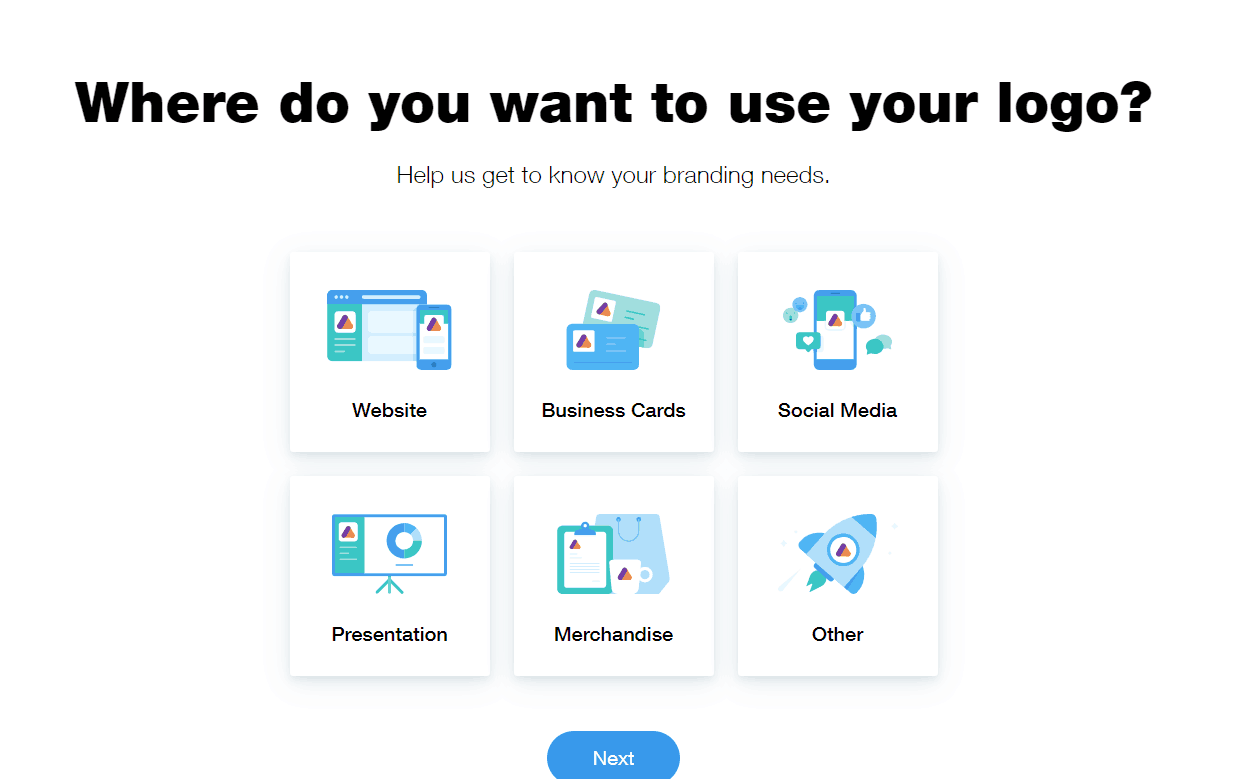 And voila – you're done! All you need to do now is choose one logo that truly appeals to you. Pick one to use immediately, or customize to your heart's content.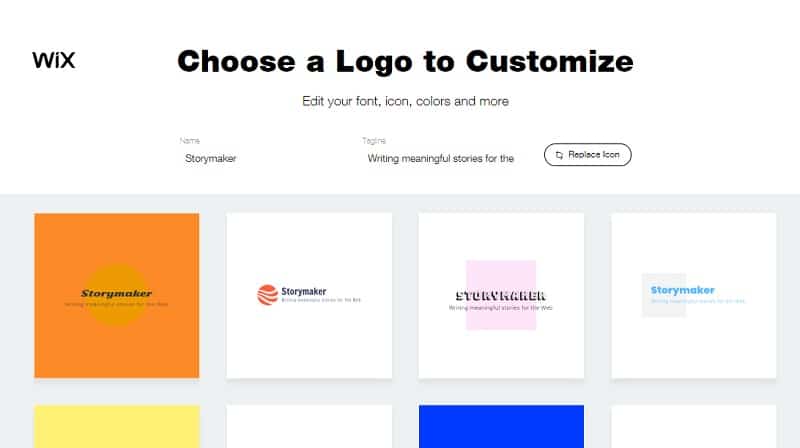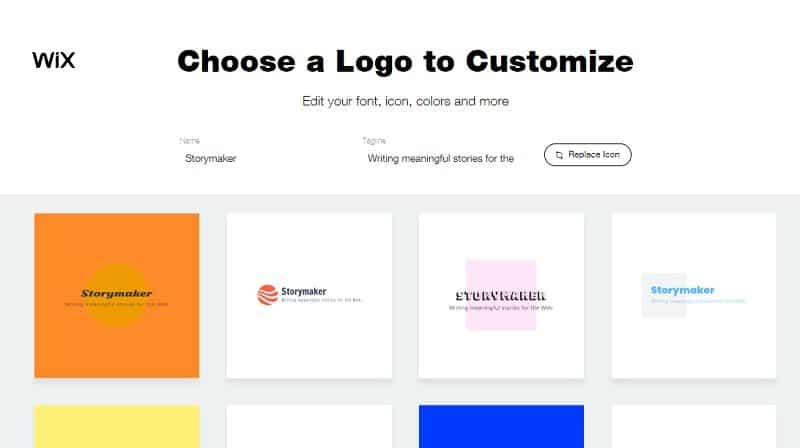 The Editing page is super easy to use, especially if you're already familiar with Wix website builder.
Change elements like the icon (they have a huge library of useful icons based on different industries), color scheme, font, alignment, transparency, shapes, and background color. Changes are automatically saved, so you never lose track of what you just did.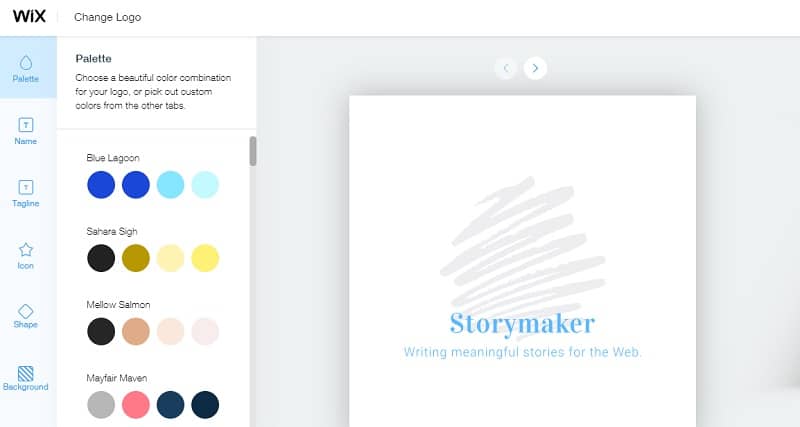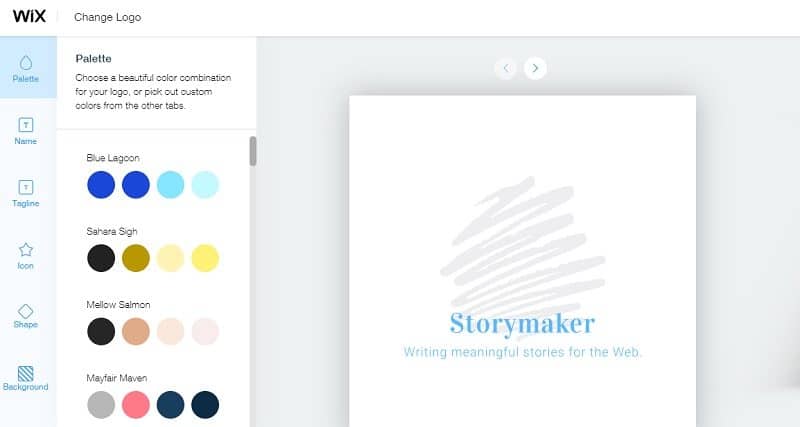 Once you're happy, use the arrow buttons to get a view of your logo on various applications (e.g. on a website, on merchandise, on a business card, etc.).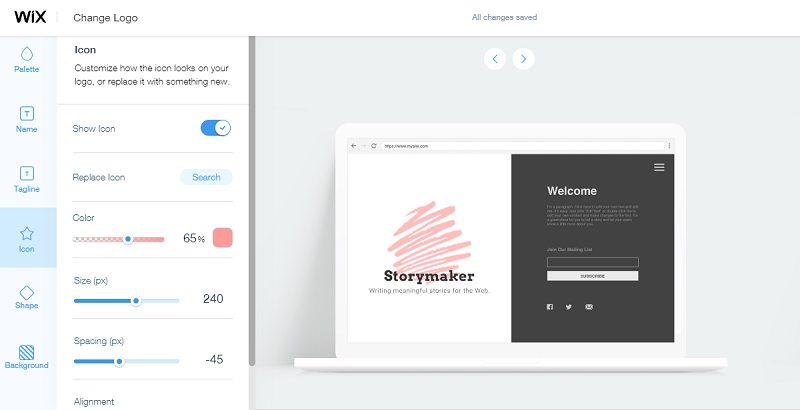 Having doubts? Don't worry – Wix Logo Maker lets users create as many logos as they like, or edit the one they already made multiple times. When you're ready, you can download a basic 400x400px FREE version.
But for the best quality, their Professional Logo pack is only $50 and offers not just full commercial rights, but also resizable logo files that look great on social media.
Ready to create a timeless brand?
Wix Logo Maker doesn't just offer convenience. Think of it as a tool that will help you feel the joy and wonders of creating your very own logo, even if you're not tech-savvy or artistic. Other similar services out there may claim to be the best; but Wix outdoes itself in creating an intelligent system that takes the hassle out of the process, while retaining all the fun.
Existing Wix users will find that it rightly complements the website builder. Meanwhile, budding entrepreneurs will love the freedom and hands-on experience it brings.
Think of having a logo as a great long-term investment. Once you create something timeless, people will surely remember you and your brand for years to come. Try out Wix Logo Maker today and see how it can help you achieve just that.