Last Updated on March 8, 2022
Women Empowerment – it is a topic that has grabbed a lot of attention across the globe. And, in all honesty, it is about time that we start talking about the equality of women in our society. Our history is proof that women have been objectified to misogyny.
Whether it was the right to vote, fight against rape culture or fight discrimination – for years, women had to struggle for their equal rights. And even though we live in the 21st century, this struggle for equality is far from over.
But, times are changing; the women of today are stronger today than they were yesterday. Even though the battle for the equality of women still has a long way to go, we have come pretty far from where we started. Fighting all odds, some women have managed to make a name and place for themselves in our society.
Most importantly, these women have managed to raise their voice and put forth strong opinions, despite the risks. It is such women and such opinions that will bring about the change that our society needs.
And who better to talk about women empowerment, than the women who have fought against gender discrimination and rose to the top in this male-dominated society?
There are various quotes and books that every woman should read which are dedicated to celebrating the struggle of women from all walks of life. Here are some of the leading women of the 21st century and their thoughts on women empowerment. These quotes are an inspiration for all the men and women who strongly believe in the fight for feminism. Take a look!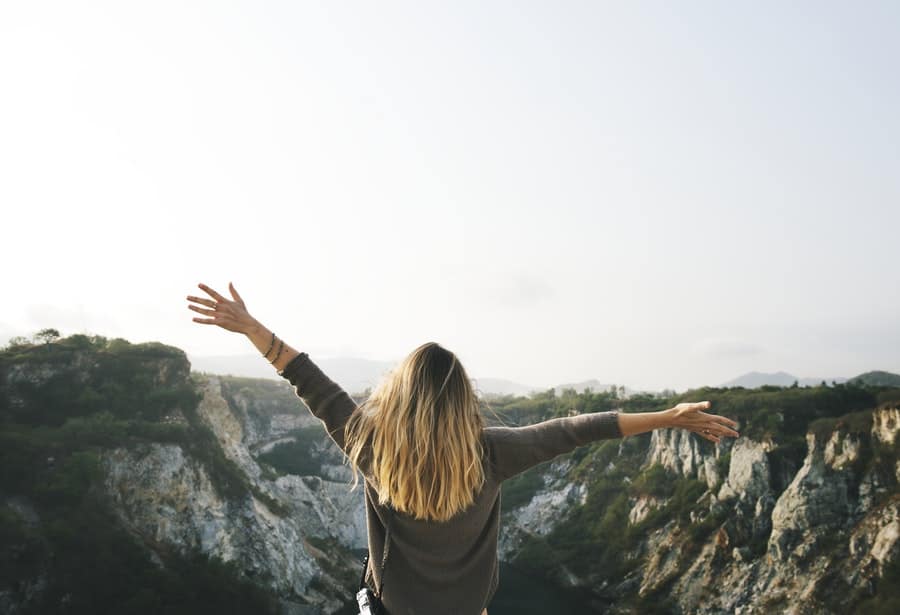 "I wish more women realized that helping another woman win, cheering her on, praying for her, or sharing a resource with her, does NOT take away from the blessings coming to them. In fact, the more you give, the more you receive. Empowering women doesn't come from selfishness but rather from SELFLESSNESS."
– Selene Kinder, Author at Empowering Women Now
"Each time a woman stands up for herself, without knowing it possibly, without claiming it, she stands up for all women.
– Maya Angelou, American poet, singer, memoirist, and civil rights activist
"Both men and women should feel free to be sensitive. Both men and women should feel free to be strong."
– Emma Watson, English actress, model, and activist
"No country can ever truly flourish if it stifles the potential of its women and deprives itself of the contributions of half its citizen."
– Michelle Obama, an American lawyer, university administrator, and writer who served as the First Lady of the United States from 2009 to 2017
"I wouldn't call women victims, I would call them survivors. But there shouldn't be a world where women have to survive, there should be a world where women thrive."
– Priyanka Chopra, Indian actress, singer, film producer, philanthropist, and the winner of the Miss World 2000 pageant
"What's the greatest lesson a woman should learn? That since day one, she's already had everything she needs within herself. It's the world that convinced her she did not."
– Rupi Kaur, poet, writer, illustrator, and performer
"Human rights are women's rights, and women's rights are human rights."
– Hillary Clinton, American politician and diplomat who served as the First Lady of the United States from 1993 to 2001
"When God created man and woman, he was thinking, 'who shall I give the power to, to give birth to the next human being?' And God chose woman. And this is the big evidence that women are powerful."
– Malala Yousafzai, Pakistani activist for female education and the youngest Nobel Prize laureate
"Do not live someone else's life and someone else's idea of what womanhood is. Womanhood is YOU."
– Viola Davis, American actress and producer
"I believe I have always been a big believer in equality. No one has ever been able to tell me I couldn't do something because I was a girl."
– Anne Hathaway, American actress and singer
"Empowered women who reach tough or unconventional positions make choices, not sacrifices."
– Kiran Bedi, Indian Police Service officer, social activist, former tennis player and politician
"Real social progress has always been achieved by women and men working together. You can't have an inclusive society if you leave either out."
– Michelle Cullen, Global Intellectual Assets Managing Director and Head of Inclusion & Diversity, Accenture Ireland
"Feminism isn't about making women stronger, women are already strong. It's about changing the way the world perceives that strength."
– D Anderson, Poet & Writer
"In the future, there will be no female leaders. There will just be leaders."
– Sheryl Sandberg, American technology executive, activist, and author
"I would consider myself a feminist and I'd always wanted to show that just because a woman has made a choice, a free choice to say, 'well I think I'm going to raise my family and that's going to be my choice. I may go back to a career, I may have a part-time career, but that's my choice' it doesn't mean that's all she can do."
– JK Rowling, British novelist, philanthropist, film producer, television producer and screenwriter
"Women are still treated as secondary issues. It is still far too easy and accepted for leaders to ignore uncomfortable truths… Women, we know, are the first to be affected by war, and the last to be taken into account when it ends."
– Angelina Jolie, American actress, filmmaker, and humanitarian
"We are more than just our bodies, but that doesn't mean we have to be shamed for them or our sexuality."
– Emily Ratajkowski, American model and actress
"Feminism is for everybody."
– Bell Hooks, American author, feminist, and social activist
"We need to reshape our own perception of how we view ourselves. We have to step up as women and take the lead."
– Beyoncé, American singer, songwriter, producer, and actress
"Fighting for women's right has too often become synonymous with man-hating. If there's one thing I know for certain, it is that this has to stop."
– Emma Watson, English actress, model, and activist