Last Updated on December 29, 2019
People love making videos, be them vines, daily vlogs or just videos of you singing to sleep with your little girl. People get excited about what happens to them, and they tend to take the camera. Maybe your dog makes a funny face, or perhaps your cake looks so good, you need to put a photo on Instagram. Or you just love that sunrise you saw while you were at the seaside.
Where would be all the fun without videos? How would you feel, if 20 years from now, you won't see a bunch of "happy birthday" videos from your parents?
There are people that make a living out of this – putting videos on the internet. For example, vines got so many fans; it became a new trend. Everyone started doing it. However, not all of them succeeded.
Making videos for the internet is not really that easy. To become a pro, you need a software that's going to help you in editing your videos. We always choose Filmora for this job.
Wondershare Filmora video editor is known to be a stylish video editing software that's meant for beginners and casual users. It's not that hard to understand how to software works, so you can learn how to use it pretty quickly, no matter your skill level. The results are always excellent. All the basic tool that you might need for your video are right in this software, but it also has some advanced features.
Easy Mode and Full Feature Mode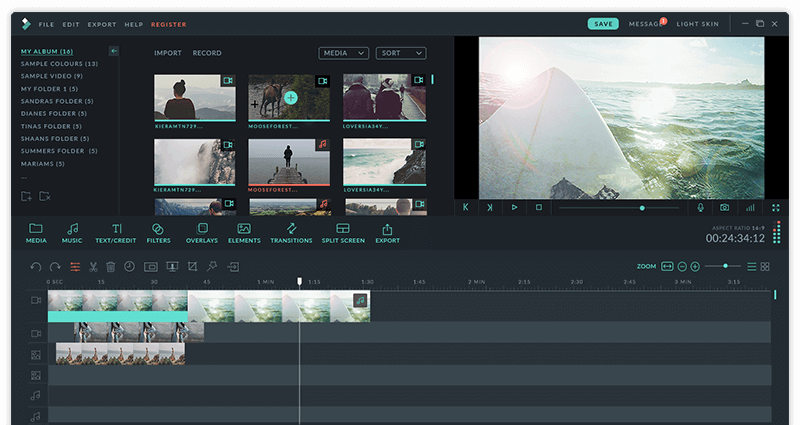 You open the program. Now you have two options: you either enter Easy Mode or Full Feature Mode. The Easy Mode was made to finish editing a video in a few minutes. For this, you need to import the clips that you want to put in your video and then choose a preprogrammed theme and music.
The program then will analyze the clip and will create a video in no time. It's clear that you don't really have much to do, but we think it's just perfect if you want your job to be done in a few minutes.
With the Full Feature Mode, the story changes – here you are in complete control. You are able to edit your video on a timeline or a storyboard. There are eight editing tracks from which you have to choose from and only one video track. We think it's perfect for basic projects and it's easy to manage, even if you're not a pro. But if you have a more complicated project, you may encounter some issues, since you'll need more editing tracks.
The action cam module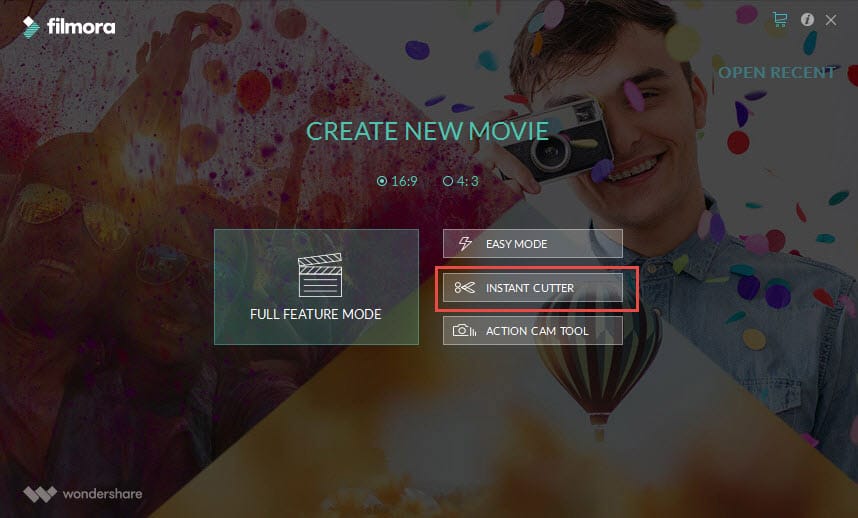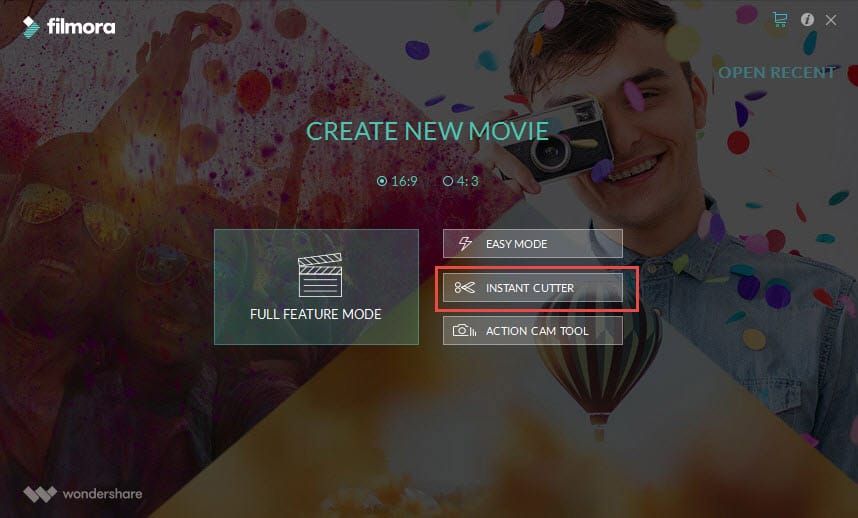 The next feature we're going to talk about has something to do about the action cam module. This instrument is very praised since it focuses on high-resolution footage which can be added by cameras like GoPro.
We think it's amazing, since it gives you the ability to import and export fast-moving and high-definition footage that your camera makes.
So why should I get it?
Wondershare Filmora is easy to learn, since it's one of the most do-able video editing programs from the internet. You can also add text and transitions, get filters and apply them, and they're all available from the main window of the interface. You'll learn how to navigate in no time – others take hours, even days.
After you're done editing, you have so many ways to export it. You can create a video file and then optimize it for playback for particular devices – tablets, gaming systems, smartphones. Or you can upload it directly to video sharing sites – try YouTube, Facebook or Vimeo. But what we like so much is that it gives you the possibility to burn your video to a DVD.
It's true, it doesn't have as many tools as it should have to be meant for a pro. Let's give an example: you cannot create closed captions for the hearing impaired, there's no way you can work with 360-degree videos, you cannot track moving objects or even configure your audio for surround sound. Also, when it comes to adding a menu to your disk…well, you can get that off your list, too.
So Wondershare Filmora it's what many people will call a good friend. It has all the basic and essential tools that you need for editing a video if you're a beginner, and you'll learn how to use it in no time. But, if you're looking for a software that has many more tools for complex editing sessions, you might need to find something else. If you need a Filmora user guide, here you have it. Now go ahead and start your adventure.