Last Updated on March 3, 2023
Joe Martin has had a long career in the tech industry. He has led various teams at Fortune 500s like Adobe and startups like CloudApp, and is currently the SVP of Marketing at Scorpion.
He does this while have a young family at home and playing soccer coach to his boys' teams on the weekend. Along the way he has learned some tips and tricks on how to find balance amongst the chaos of work.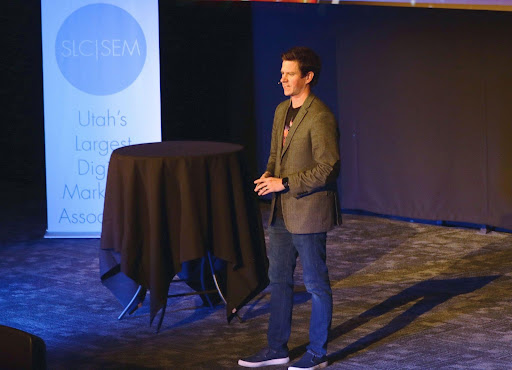 Have a plan
Developing a plan can help you to build the skills necessary to find balance mentally each day.  
When you have a plan, it helps 

Improve efficiency with your time

Reduce distractions from your goals

Create accountability 

Free up time in your day for other things 
What does a plan look like? You can have an actual schedule that you try to keep with meditation, exercise, and family time. You will also want to have a toolbox of skills you can go to in moments of being overwhelmed.
Joe's plan has always been focused on creating balance in his life. He always has an eye on the next step and a strategy to help him get there. He had this to say about having a plan. "Physically writing down some life goals and a plan for your future can be a huge boost. It can give you direction and development of muscle of direction for you to go after." 
Joe Martin's plan included a long stay at Adobe where he learned from lots of mentors about marketing and building a business. He used this information to leap into a CMO role at a startup in CloudApp and into an SVP of Marketing role at a much larger startup. 
He has also used this in his personal life with goals of places to visit and things to do that will continually challenge and improve himself. 

Take breaks
Burnout is at all-time highs since the pandemic. Breaks can be a great way to improve you balance and get a better grasp of who you are and where you are going according to your plan. This can include breaks from social media or other things that might be a time suck of your day.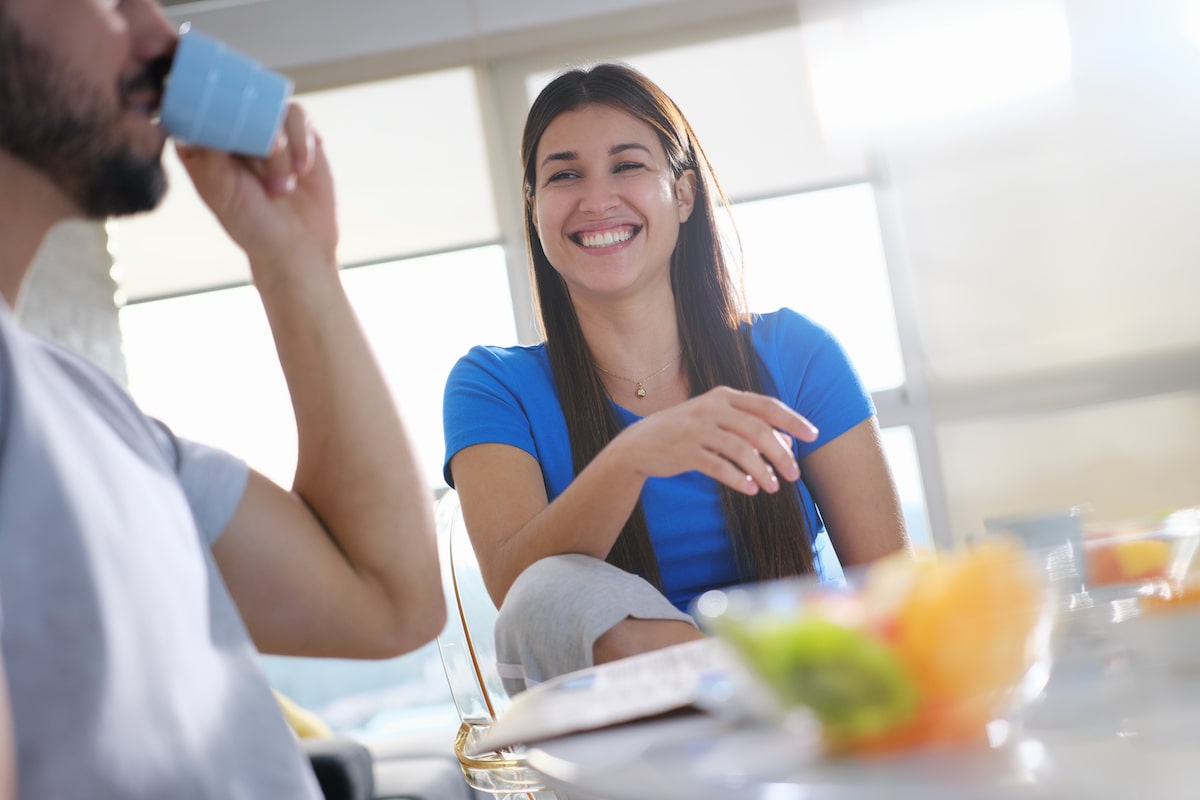 Daily:

It starts with your daily break. Joe likes to start the day with some "focus time" as he calls it where he can look at the plan for the day and prioritize what he needs to accomplish. Your daily break can also be at home. Joe likes to cook and hang out with his family outside to unwind and relax each night after work. 

Monthly:

Carving out time to have an identity outside of work will be critical to your work life balance. Joe Martin loves to work out and be active outside. He tries to ski or hike with his family and take the time he needs on the weekend to recharge alongside doing work projects along the way. 

Yearly:

Take some of those vacation days. Its ok to take some time off and enjoy unplugging from the needs of others. Joe puts a priority on taking a week's vacation in the Summer and Wintertime when things are a little slower at work. He also will take time off to volunteer in his kids' classrooms and occasionally even if there is a really big snowstorm with some fresh powder. 
Joe Martin had this to say about taking breaks.
"Creating focus time and personal time blocks in your calendar each day are critical to balance. Work to live more and live to work less." 
Joe Martin lives in Utah where the tech scene is exploding with opportunity. He loves to take breaks often to enjoy the Utah mountains and travel around the state's many national parks. "I feel at peace when I am in nature in Utah," said Joe Martin. 

Rely on others 
It's easy to get caught up in working on an island and forgetting we have people around us to. It isn't a weakness to ask for help, but many times we may think it is.  
Joe Martin relies heavily on the teams he has managed at his various tech stops including his current role leading a Marketing team at Scorpion. He puts a plan and goals in place that enables his team to reach those goals 
Joe Martin had this to say about leading a team and relying on others.
"When you work at a tech company you are all aiming for the same goal, so why not help each other out? Asking for help from others and creating a way for them to succeed will only help you both grow and feel less stressed. It goes both ways, you will need to help others also, it's a two-way street."

Get healthy 
The absolute most important thing to do each and every day is to feed your body. Joe used to be terrible at this, skipping meals, or scavenging whatever he could find and call it a "meal" His wife Bianca has helped him to get on a much better path with nutrition and he has formed a habit of not forgetting to eat. 
It sounds so simple, but how many times, especially in tech, do you skip lunch for a bag of chips or something to just fuel your body. Eating good food can help you have more energy for your time at work and at home. 
Joe Martin has also recently been training for some triathlons. He had this to say "I have always been active, but having a goal like a triathlon helps me to focus. I know that if I paid the fee and show up to the race without having trained that I will completely fail at it and I don't like to fail."
"Also, eating meals every day and having snacks throughout is a complete game-changer. I have noticed a massive difference in my mood, my internal positivity, and my ability to make better decisions when I feed my body."
Have Fun
Life is meant to be enjoyed. Believe it or not work can even be enjoyable. During his time at Adobe, Joe Martin was a leader on a team focused on analyzing data and creating trend reports from that. One of his favorite reports was using social data to predict movie profitability. He was 34/35, and never bet against The Rock.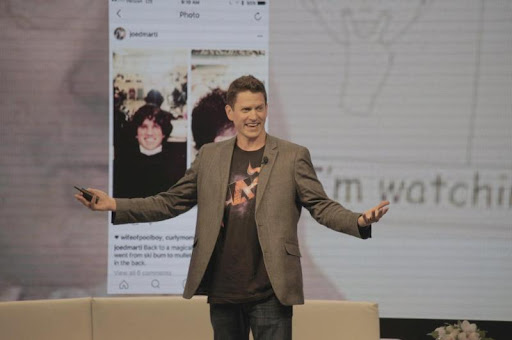 He even chose to join Scorpion because it meant he could take a step back and focus on the few things he loves about marketing vs. owning every aspect.
"It's easy to forget to have fun." Joe Martin says "we get so caught up in our daily routine that we forget that work can be fun, and that we have the right to have fun outside of work as well." 
Getting outside, finding an activity you enjoy, and building skills outside of work and within work are all critical to having fun. 
Joe Martin puts a focus on work and home to build balance in his life. He is even working on a book about Balance that we hope to all see sometime soon. 
Make sure to follow Joe Martin and his journey to help more small businesses grow at Scorpion on Twitter and Instagram