If you are looking for balance in your life, you are possibly doing a lot of research looking for tips and tricks. Even though this is what you want most to achieve, you might not find yourself with the time and the energy required to pull this off. And you can probably explain it with the fact that you are too tired to do any different. This way, it is understandable if you are craving for simple solutions right now.
Good news is that there are plenty of solutions to help you on this tasks and that they are very effective. They also won't require much money (or any money at all) or that you quit your job so to be implemented. It will just take a few minutes of your time to set them up and a definitive change in your attitude so to make them come true.
Tip # 1 – Yoga
Yoga is a practice born in India that will help you to bring physical, mental, and spiritual balance to your life. Through postures and breathing exercises, it will allow you to reconnect your body and mind together. Yoga has many variations, so you are bound to find one that suits your needs and preference, plus you can get plenty of advice through online courses, DVDs, and more. It will also help you with any back pain that you might have. 
This app will introduce you to mindfulness in a very easy way. Buddify is a collection of short exercises that you can do anywhere you are – they are sorted by categories to help you choose from them: going to sleep, at work, being online, at home, waking up, work break, and more. There are options focused in more specific situations, such as if you can't sleep, feeling stressed, or difficult emotions, plus a set of guided meditations. And the best thing is that it will only cost you only $2 and that their exercises can take as little as 4 minutes to get done (but there are options up to 27 minutes as well). Available for Android and iOS.
Tip # 3 – Go minimalist
Another way to bring balance to your life is going minimalist. You probably have lots of things in your house that you don't use or need, or with the same function. So start with one drawer per day, go through your wardrobe, your kitchen, your living room, until the point where you only keep meaningful stuff around you. Sell or donate everything else, then get your place nicely organized. It will bring you a sense of freedom that will surprise you.
Tip # 4 – Increase your outdoor time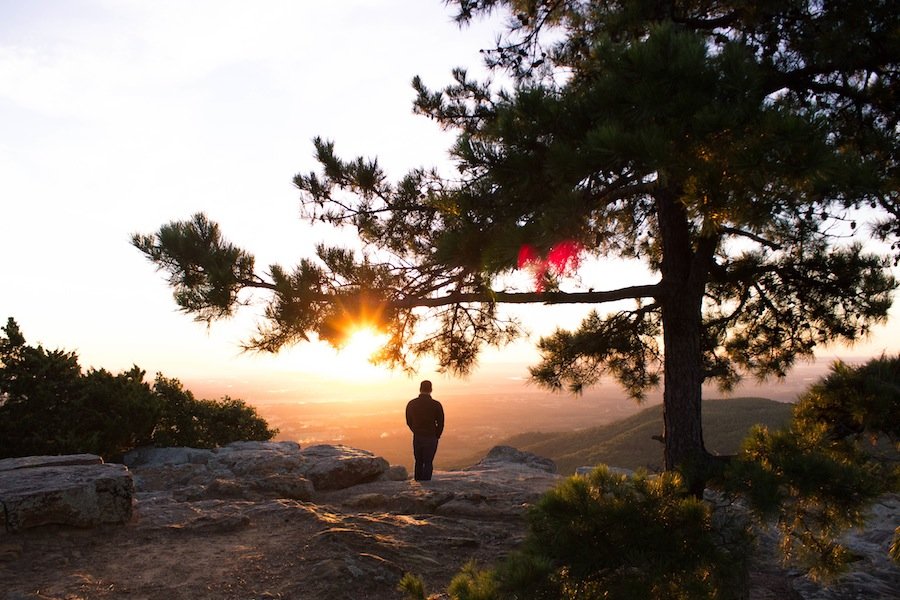 Most of us are living in big cities nowadays and barely have the time to relax, leave alone to go for a walk in the park. But if you are looking for balance, you should get special importance to the time that you should be spending outside, as staying between four walls all the time will just make you feel claustrophobic. So look for any place that can give you this sense of freedom back and stay there even if only for 10 minutes per day. If there isn't anything available, at least stay on your balcony for a while and take some fresh air in. Winter time? Add extra layers to your clothing and go anyway. Hiding yourself for three months won't do you any good, as you know.
Tip #5 – Tai Chi Chuan
Practicing Tai Chi Chuan is another fantastic way to bring balance to your life. This Chinese martial art is a way to put together mind and body, offering several benefits to your health. Through its movements, it will give you a chance to slow down, and you will notice that this approach won't make you weak (remember, this is a martial art). Tai Chi Chuan can relieve stress, improve concentration and will also increase your flexibility and aerobic conditioning. 
Tip # 6 – Check your health
If you want to bring balance to your life, you should consider going for a health check-up. Yes, we all try to avoid doctors as much as we can, but the truth is that we need to know what we are dealing with, and an enlightened mind can only exist in a healthy body. You might realize that you need to increase your intake of minerals and vitamins, that your portions are too big, or that you might need to think twice before eating another burger, for example. Your body might also be craving for more exercising or for some well-deserved holidays. So call your doctor and ask for a full check-up and start adjusting your life to whatever they recommend you.
Tip # 7 – Join a support group
We all have issues including those of psychological nature, there is nothing wrong with that. But trying to sort them out by ourselves is like asking a patient to be their own doctor. So if you don't feel like committing with long-term therapy, you should consider the possibility of joining a support group. They are available in many cities, and, even though you should always prefer those with face-to-face meetings, you can also find options online. Talking about your challenges to people dealing with the same situation will help you to gather crucial information and give you the chance to express yourself without any judgement.
In Conclusion
These are just a few options of what you can do to so to bring balance to your life. As you see, you can choose from physical activities to apps and things that you can do all by yourself and without spending a penny. But the goal of making you feel better about your life will always be achieved if you take your journey seriously enough and never feel sorry for yourself. All you have to do is to add a small drop of balance to your life every day and keep smiling. Good luck!