Last Updated on March 8, 2022
It seems almost natural to dedicate a page of quotes for someone who was popular for making them. Aside from his historic run in Major League Baseball, Yogi Berra is also known for his malapropisms and witticism. He had such a penchant for sayings that it became necessary to create the term "Yogi-isms."
If anyone could ever embody the phrase "larger than life", then Yogi Berra is a strong candidate for it. 
Early Life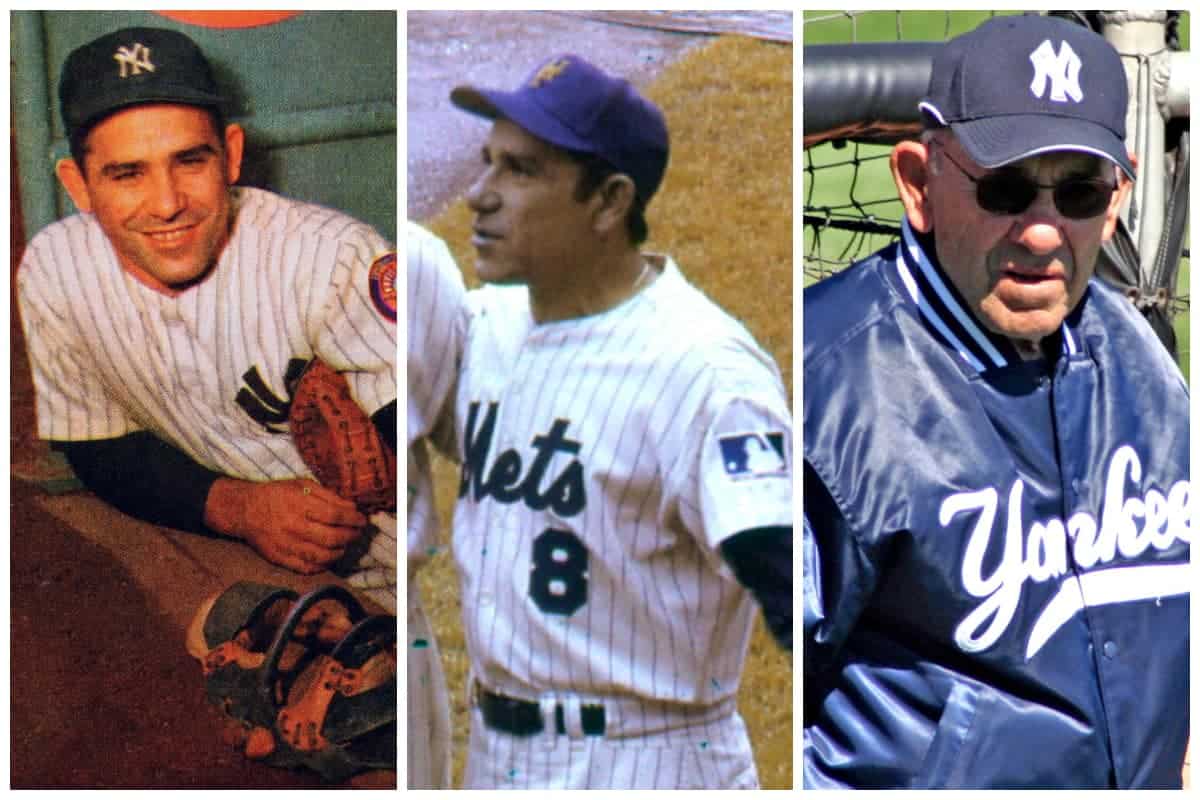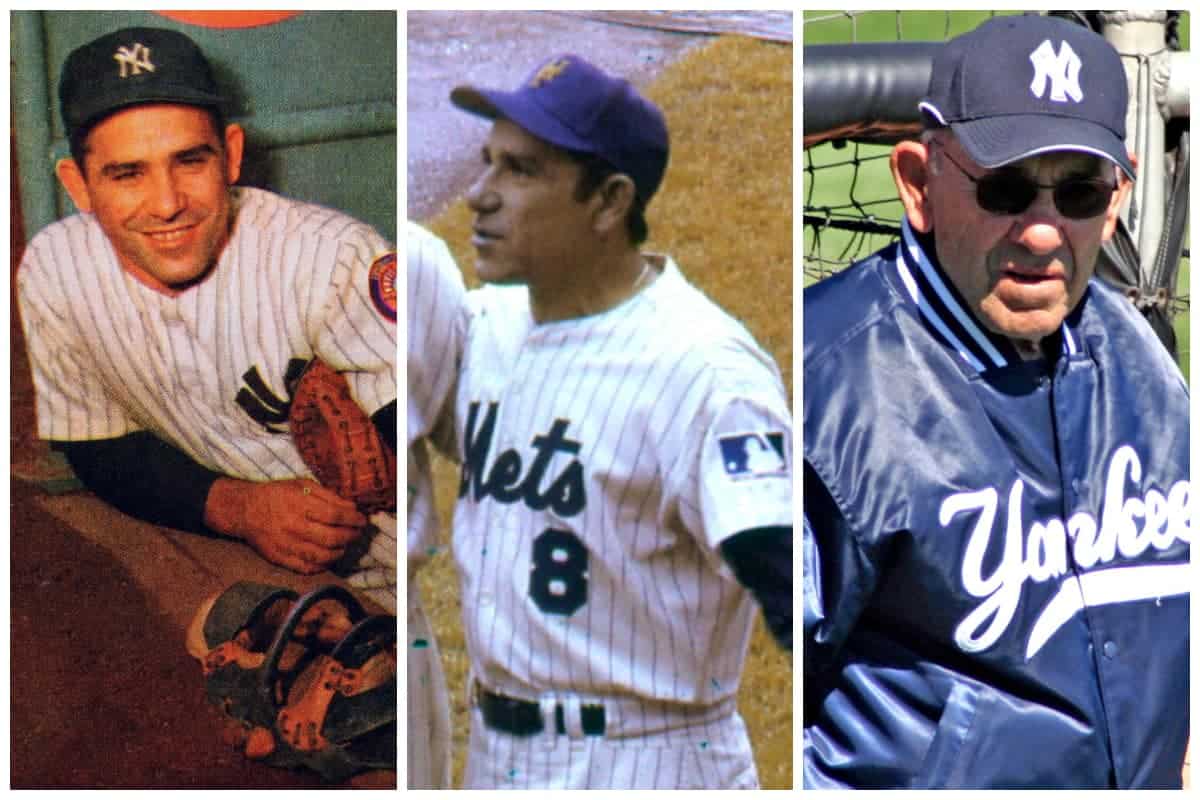 Yogi Berra was born as Lorenzo Pietro Berra or, Lawrence. He came from a family of Italian immigrants. His father, Pietro, was originally from Malvaglio and was the first to migrate. His wife, Paolina, followed him later, bringing along Yogi's brother. Yogi himself was born in St. Louis, in a majority Italian community called "The Hill."
In his childhood, he was known as "Lawdie" because his mother found it difficult to pronounce either "Lawrence" or "Larry." By the time he received the nickname of "Yogi", he was already a teenager and playing for the American Baseball League.
He and Jack Maguire had just seen a movie that featured a quick look at India. When it was over, Maguire remarked that Berra reminded him of the Hindu yogis they saw on the screen. Since then, he'd taken to calling Berra as "Yogi" – and the nickname stuck.
It seems Berra inherited his love for baseball from his older brothers, all of whom were scouted by major-league teams.
Personal Life
Yogi Berra married Carmen Short in 1949, and they lived in Montclair, New Jersey until Carmen's illness forced them to move to an assisted facility. All three of Berra's sons became athletes; two of which played baseball, while the other played pro football.
Personality-wise, Berra is a colorful character who was also known for being a bit of a talker. 
Career
After a brief stint in the minor league (having signed on with the Yankees in 1943), the world found itself in the grips of war – and Berra was dragged along with it. He was a gunner's mate in the U.S. Navy and was also present in events like the D-Day invasions of France and later, on Utah Beach. After the war, he received several commendations.
When he came back to the minor league, he played for the Newark Bears. It was then when he met his mentor, Bill Dickey, for whom he owed "everything he did in baseball."
It was in 1946 when Yogi Berra started his major league career with the Yankees as one of their catchers. He quickly became an icon with his stellar record. He had a batting average of .285, which includes 358 home runs and 1,430 batted runs.
He won the American League Most Valuable Player award three times, during 1951, 1954, and 1955. There has, so far, only been five players in history to achieve this feat, Berra included. When he was a player, he won 10 World Series championships. There were 18 All-Star games which he played in.
All in all, Yogi Berra was one of the best catchers in the history of baseball. He was elected to the Baseball Hall of Fame in 1972.
When he wasn't a player, Berra worked as a coach and manager. He worked for the New York Yankees and then the New York Mets before he was let go from both.
As a result, he signed on with the Houston Astros instead and distanced himself from the Yankees until 1999. That year, Yankees owner George Steinbrenner apologized in person for mishandling Berra's dismissal.
Berra officially retired after the 1989 season, which he spent coaching with the Houston Astros.
Yogi Berra's Legacy
After his retirement, he opened up the Yogi Berra Museum and Learning Center, as well as the Yogi Berra Stadium on the Montclair State University campus.
The museum housed various artifacts from his years as a player. There were items he signed and used during games, nine of his championship rings, and the mitt he used during Don Larsen's perfect game (the only one in World Series history).
The museum was also the venue for his signings, discussions, and sports-related workshops. The learning center aimed to teach values like sportsmanship and dedication.
The stadium, on the other hand, is home to the New Jersey Jackals as well as Montclair State University's many baseball teams. Later, he's remembered as serving as an ambassador to baseball and a philanthropist.
Yogi Berra died on September 22, 2005 (aged 90) due to natural causes. New York City mourned him, lowering its flags to half-staff for a day and lighting up the Empire State building with blue and white pinstripes. He was posthumously awarded the Presidential Medal of Freedom two months later.
Yogi-isms
Yogi Berra was famous for his rhetoric. In fact, his comments are widely considered to be funny but full of wisdom. They're distilled forms of knowledge, so to speak.
So, whenever you find yourself stuck in a rut, look to Yogi Berra for a quick laugh and a lesson that would last you a lifetime.
Yogi Berra Quotes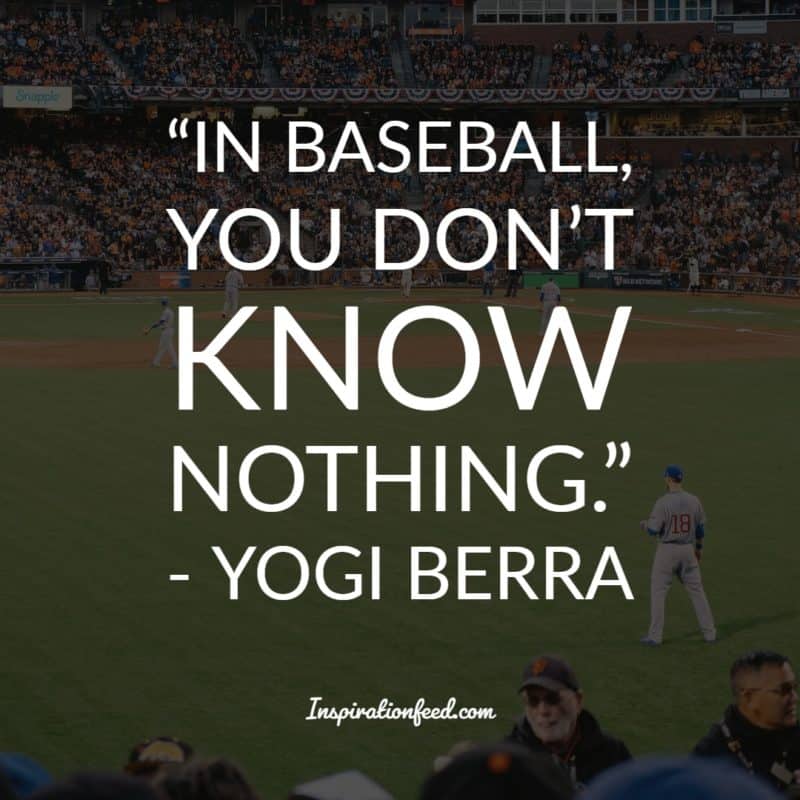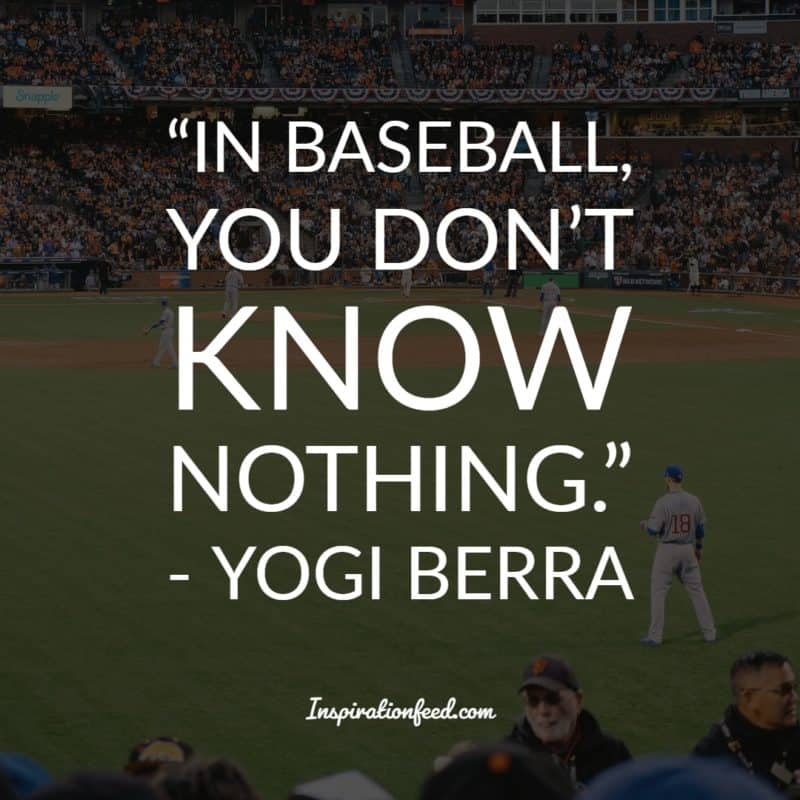 "In baseball, you don't know nothing." – Yogi Berra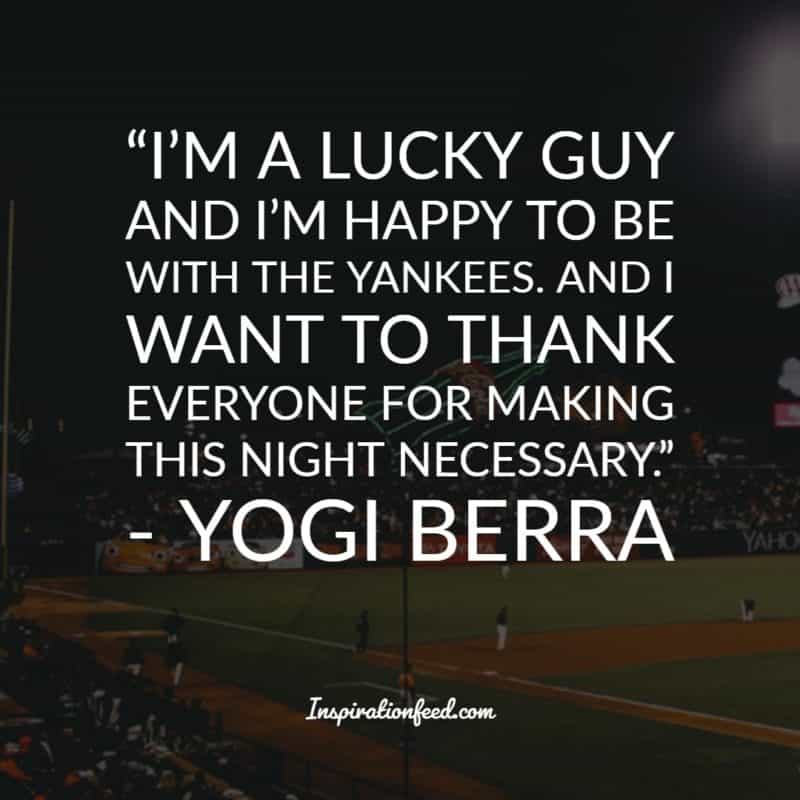 "I'm a lucky guy and I'm happy to be with the Yankees. And I want to thank everyone for making this night necessary." – Yogi Berra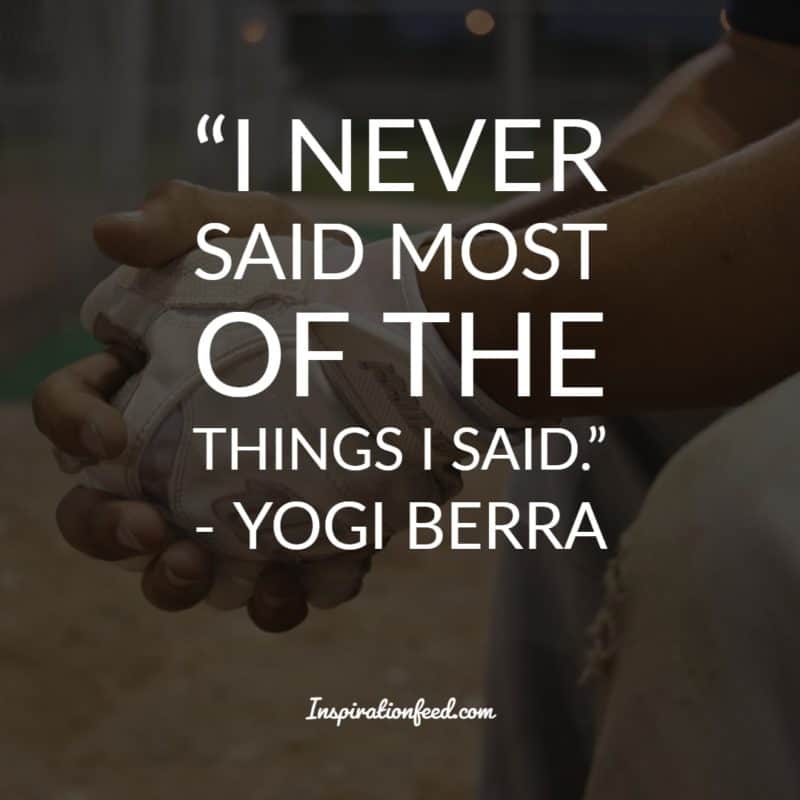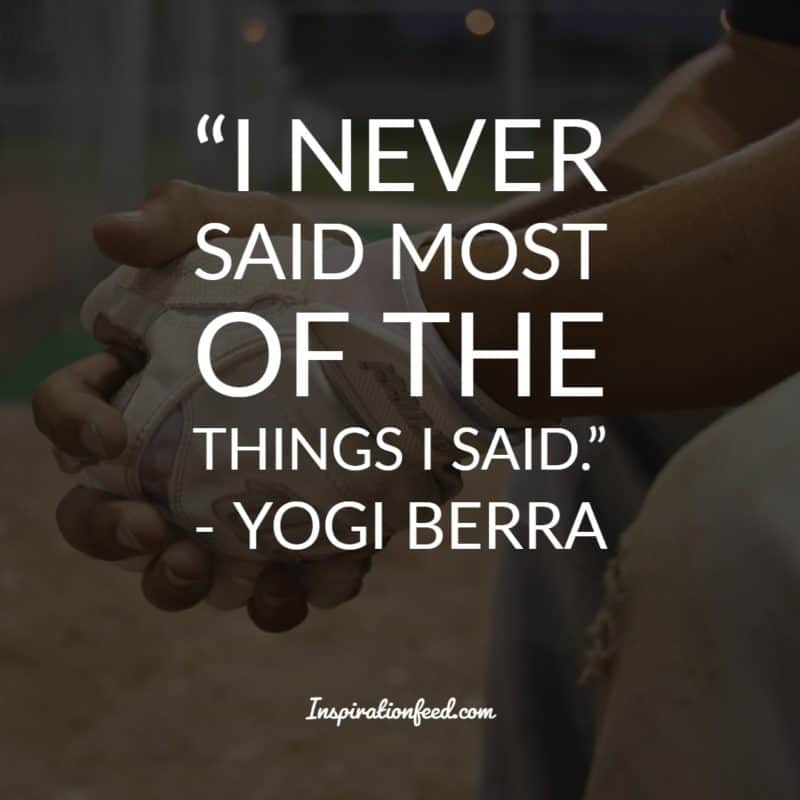 "I never said most of the things I said." – Yogi Berra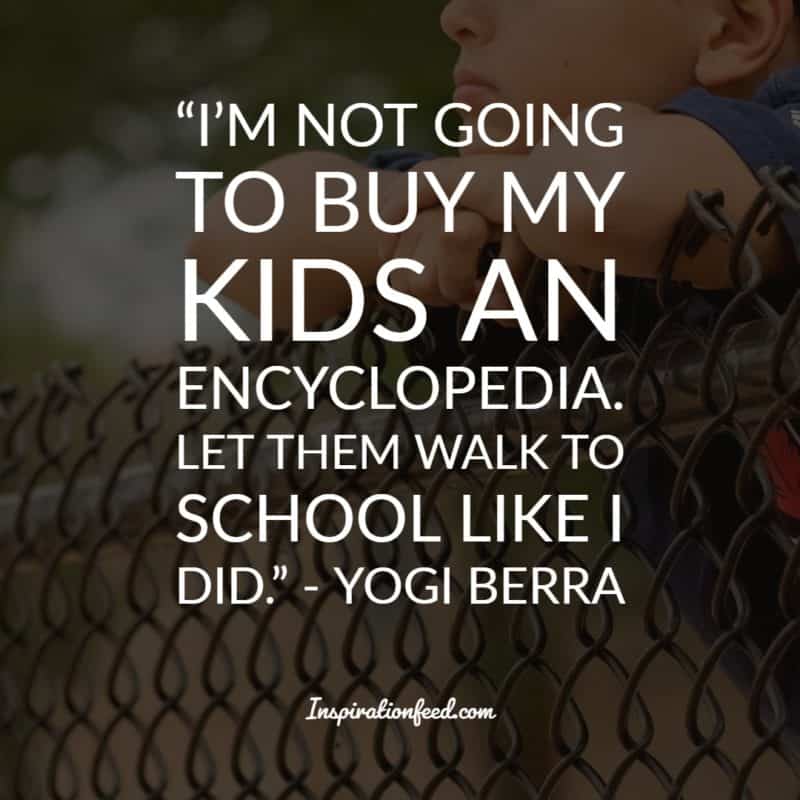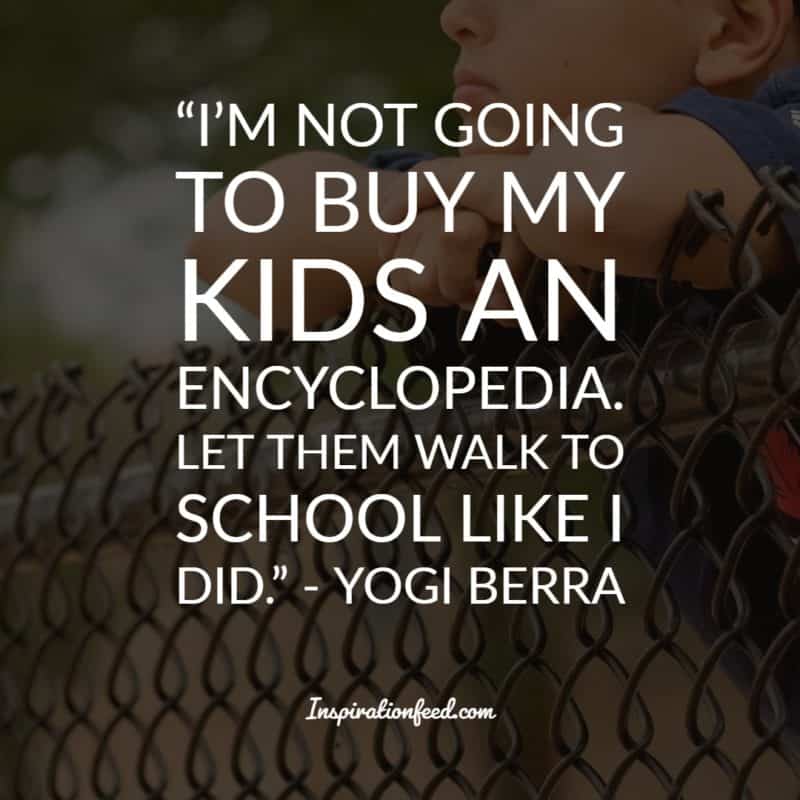 "I'm not going to buy my kids an encyclopedia. Let them walk to school like I did." – Yogi Berra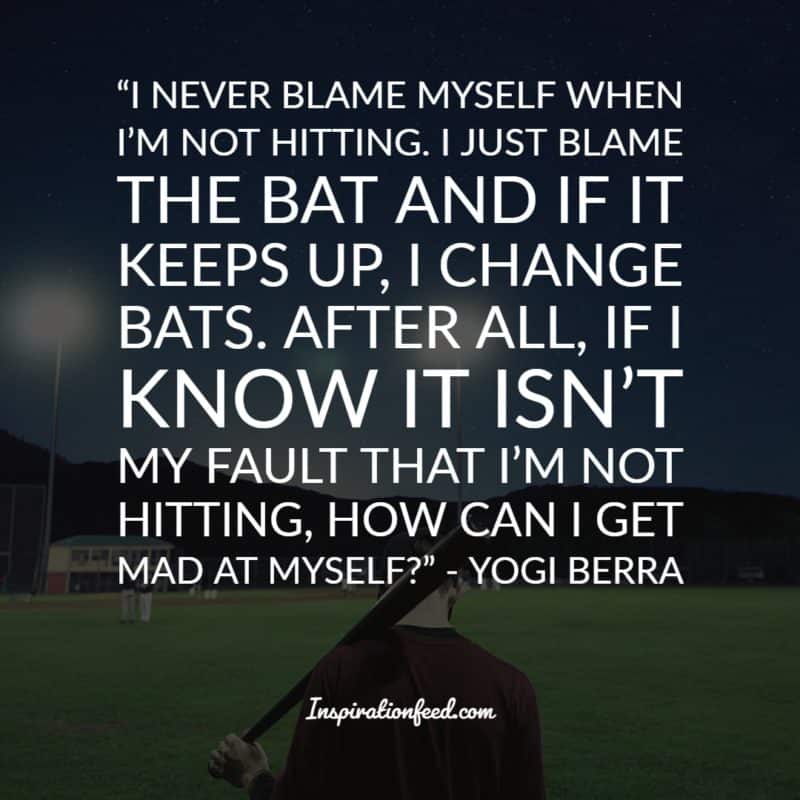 "I never blame myself when I'm not hitting. I just blame the bat and if it keeps up, I change bats. After all, if I know it isn't my fault that I'm not hitting, how can I get mad at myself?" – Yogi Berra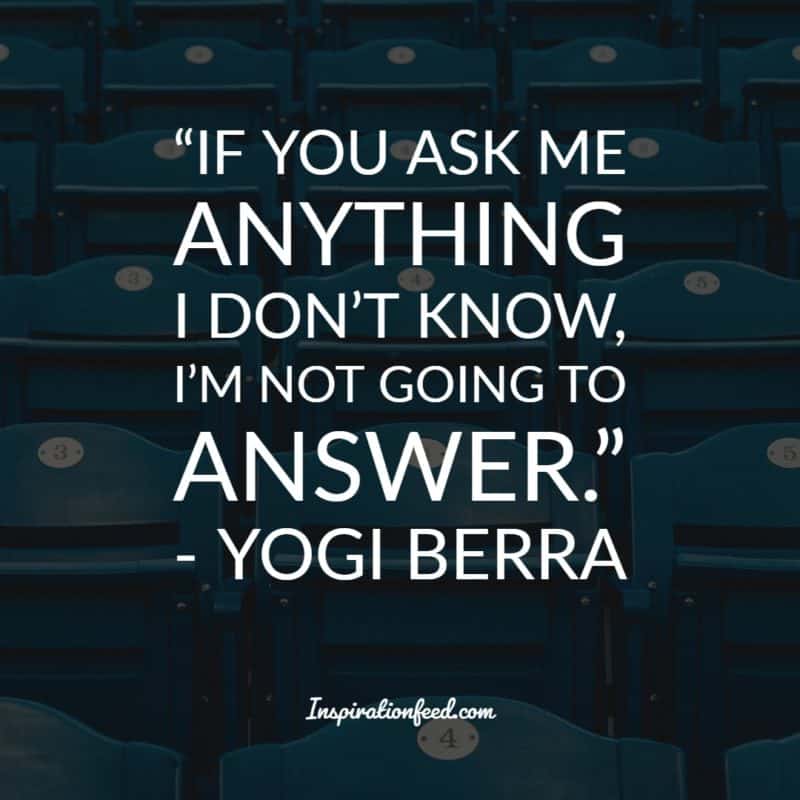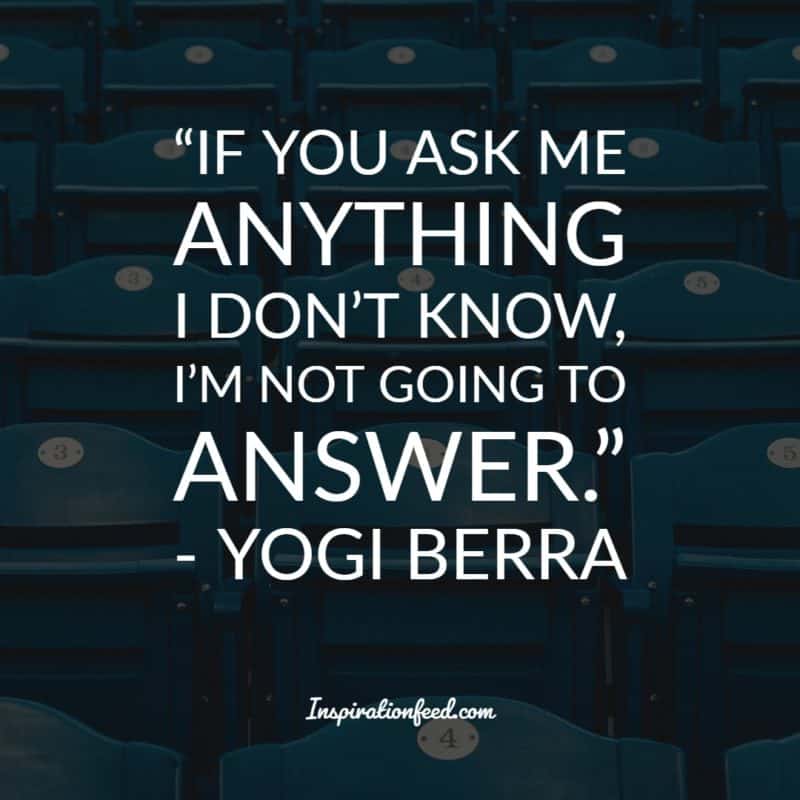 "If you ask me anything I don't know, I'm not going to answer." – Yogi Berra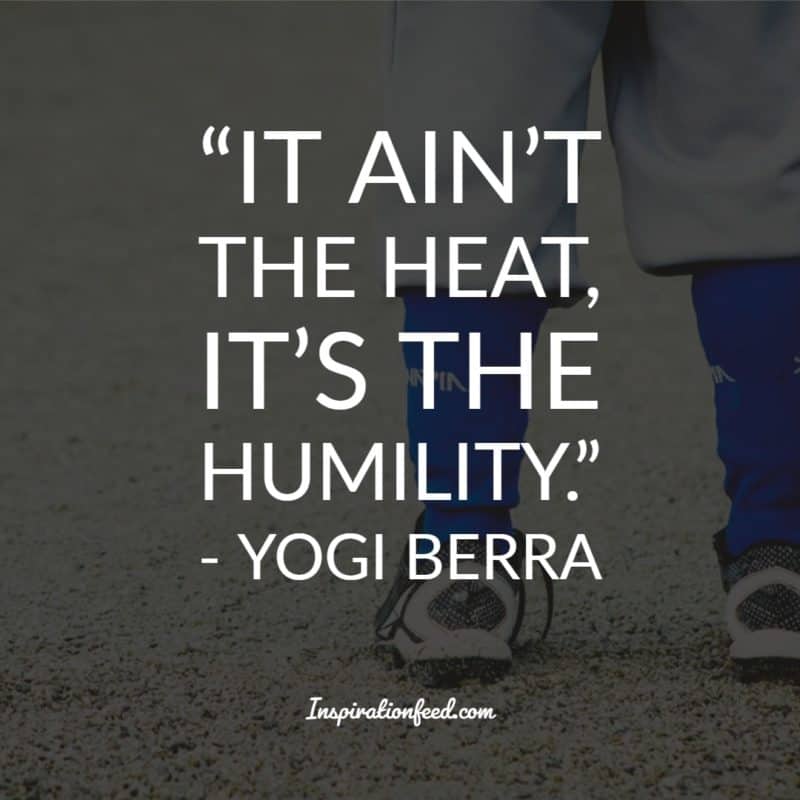 "It ain't the heat, it's the humility." – Yogi Berra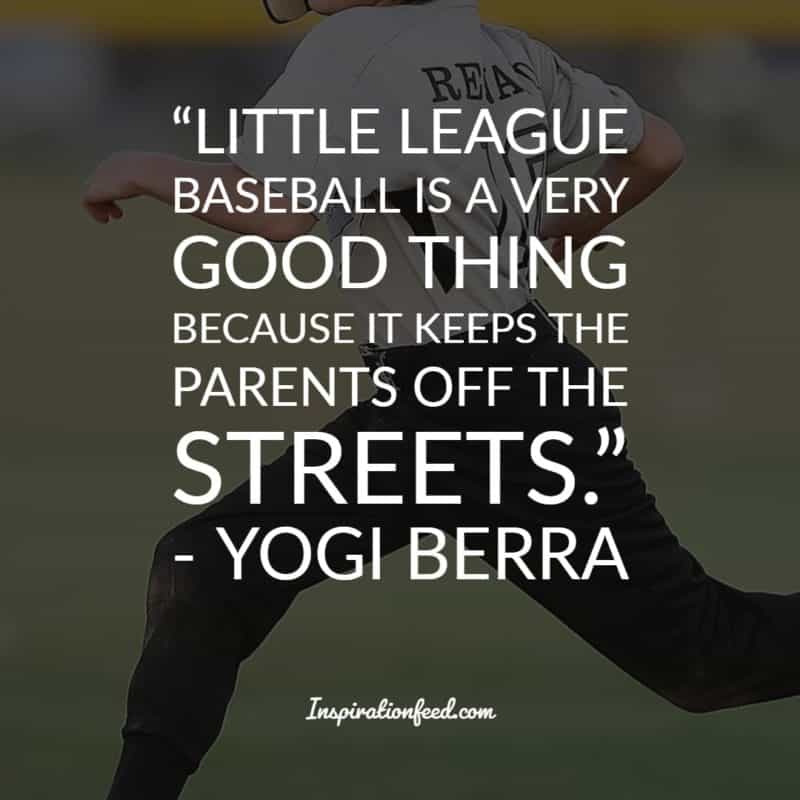 "Little League baseball is a very good thing because it keeps the parents off the streets." – Yogi Berra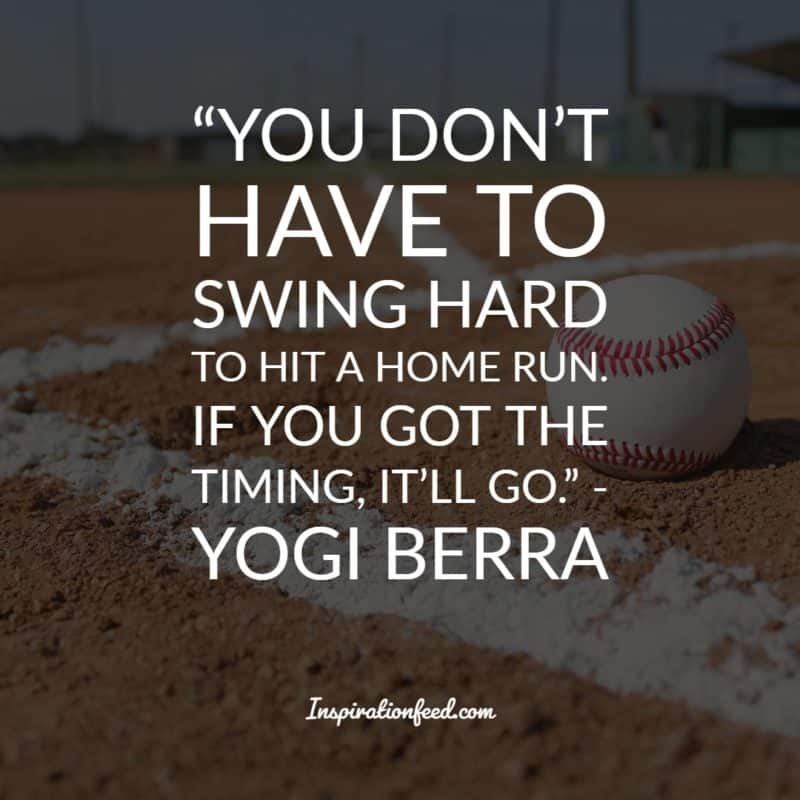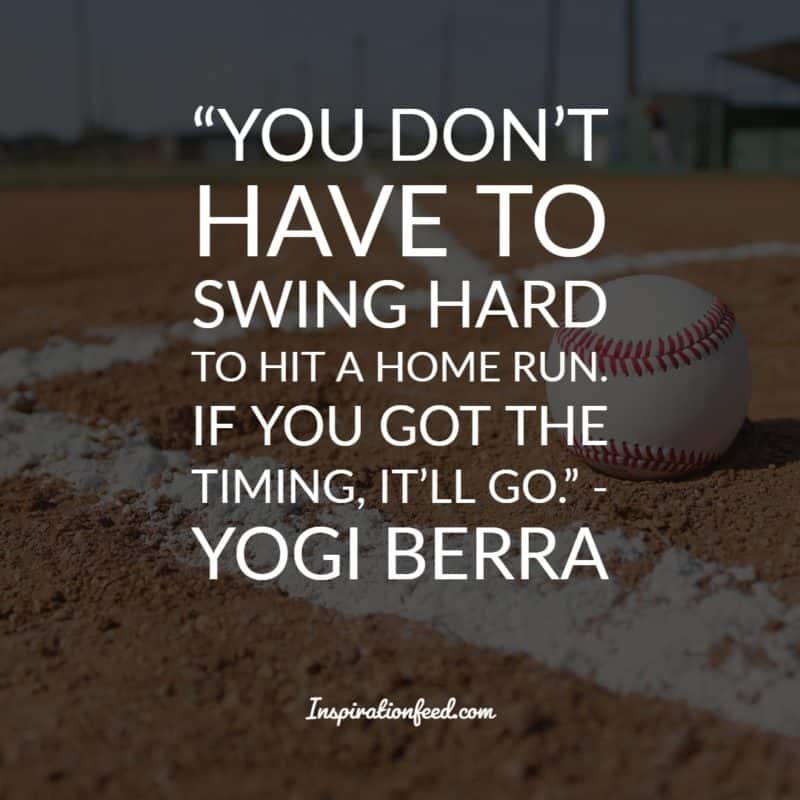 "You don't have to swing hard to hit a home run. If you got the timing, it'll go." – Yogi Berra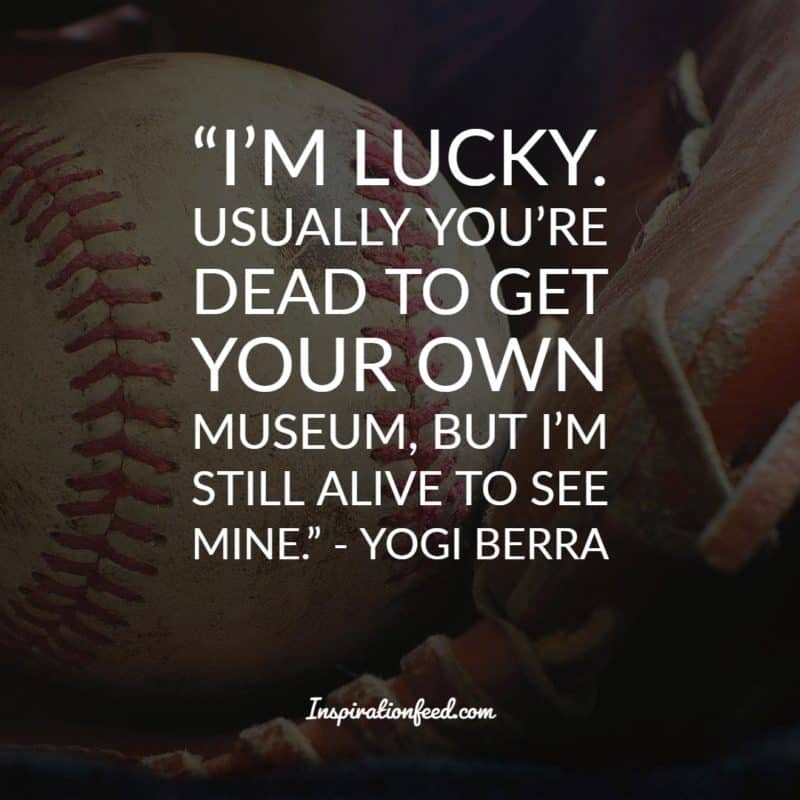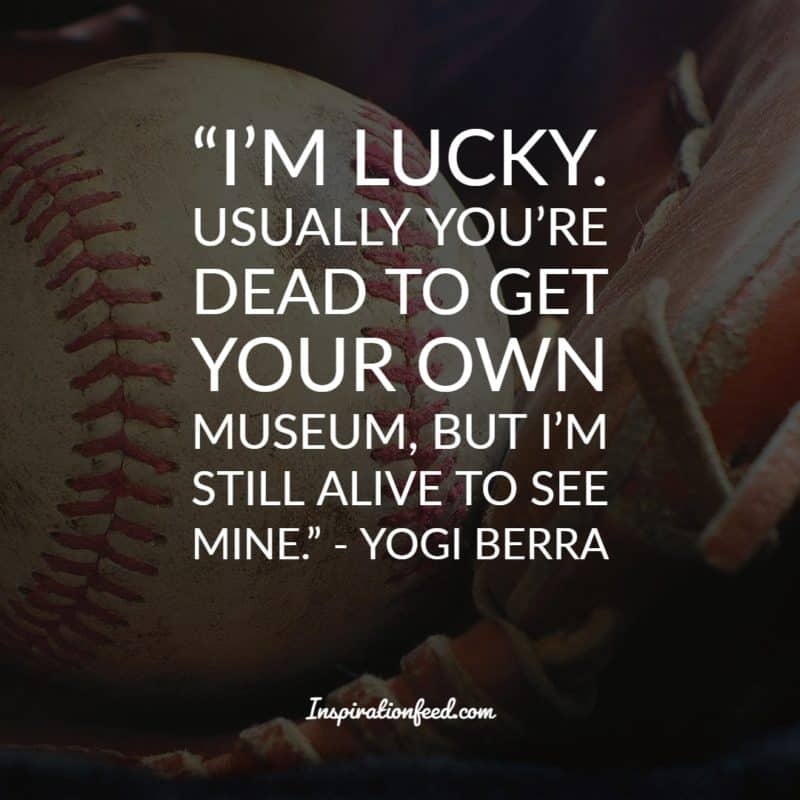 "I'm lucky. Usually you're dead to get your own museum, but I'm still alive to see mine." – Yogi Berra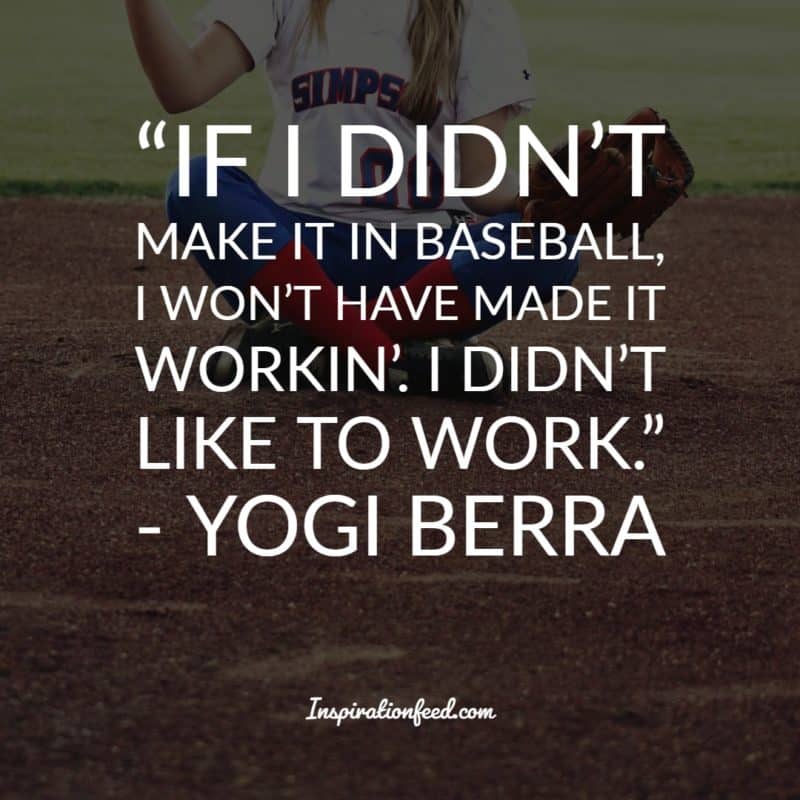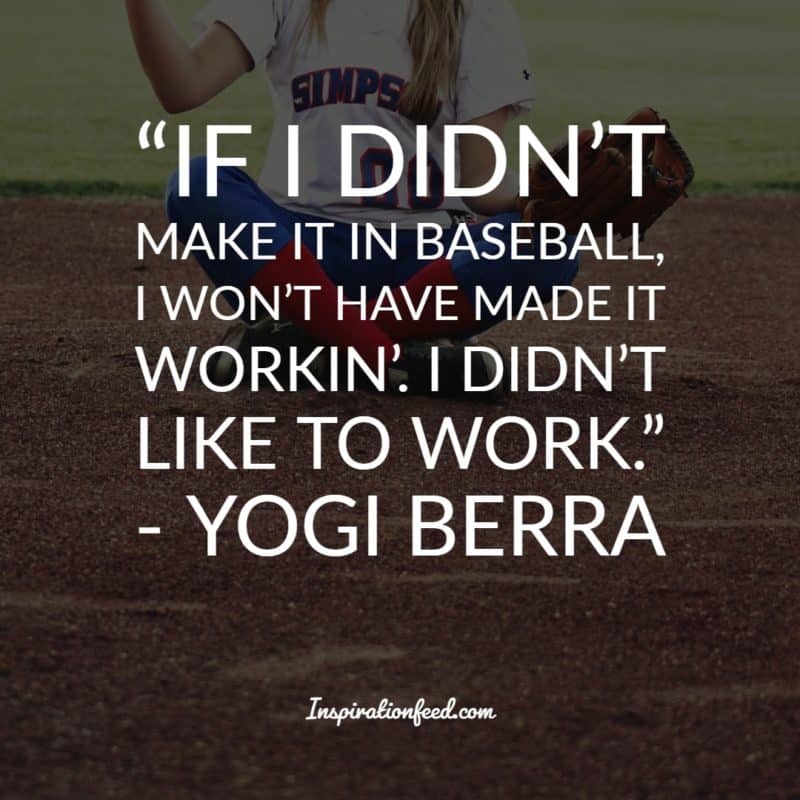 "If I didn't make it in baseball, I won't have made it workin'. I didn't like to work." – Yogi Berra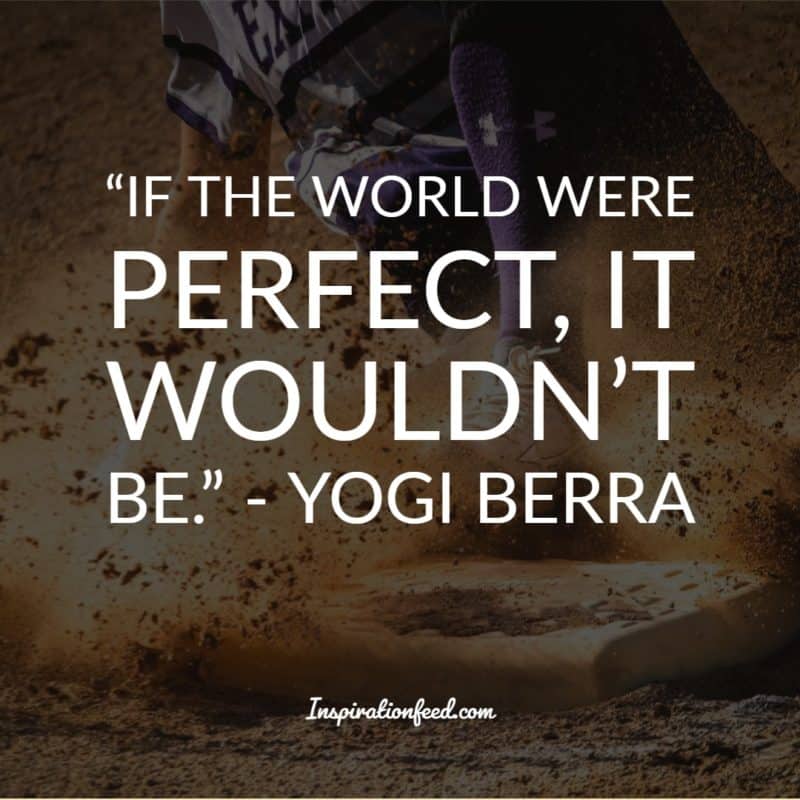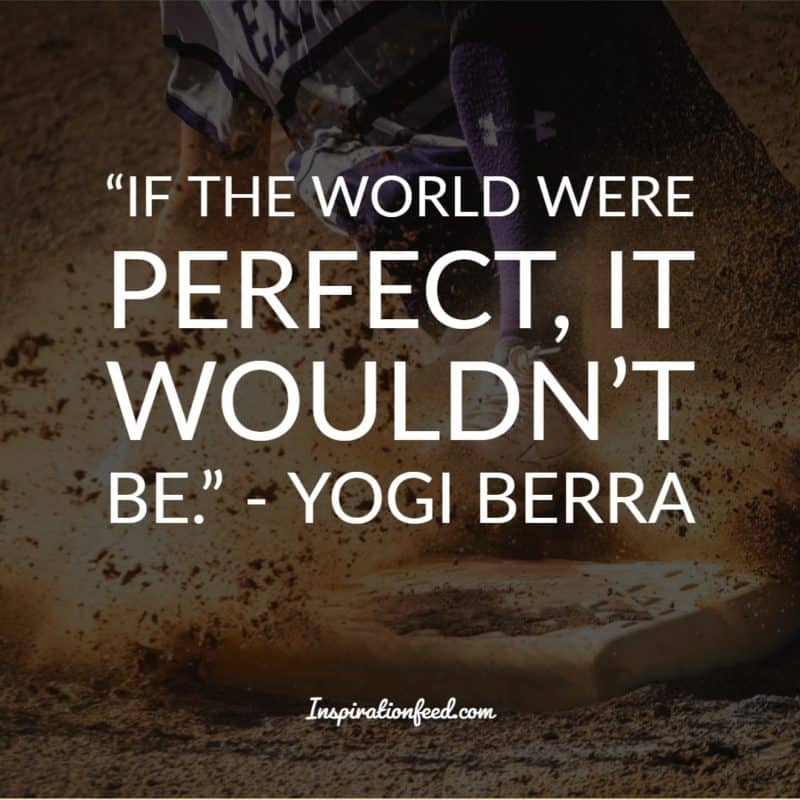 "If the world were perfect, it wouldn't be." – Yogi Berra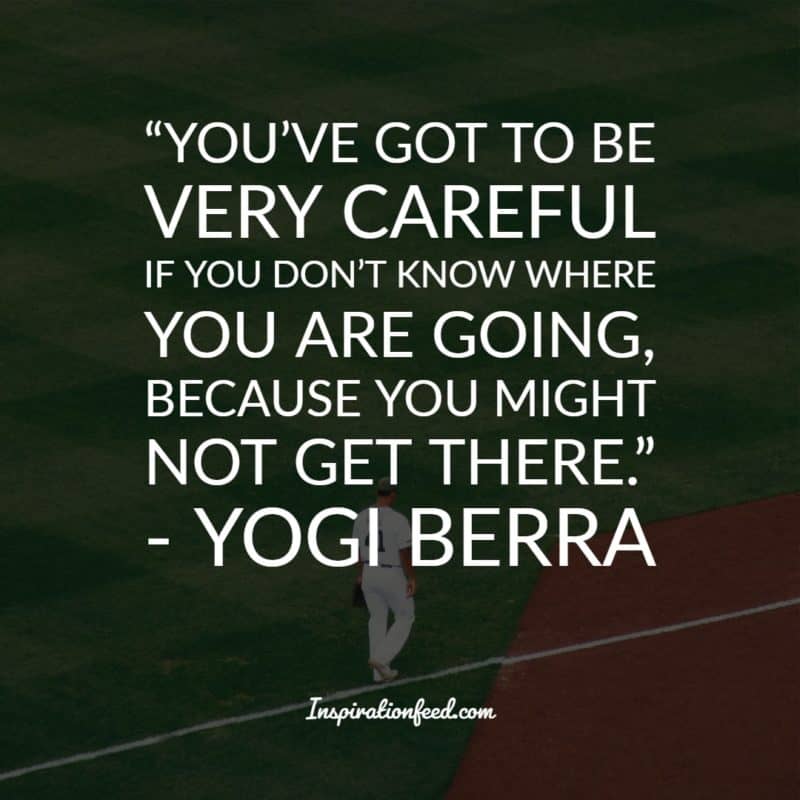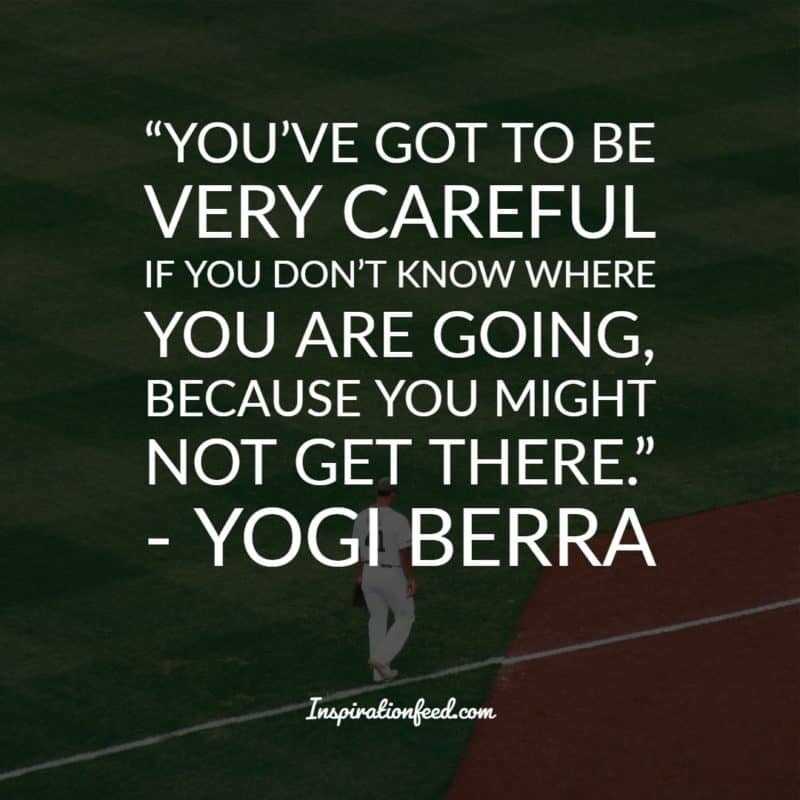 "You've got to be very careful if you don't know where you are going, because you might not get there." – Yogi Berra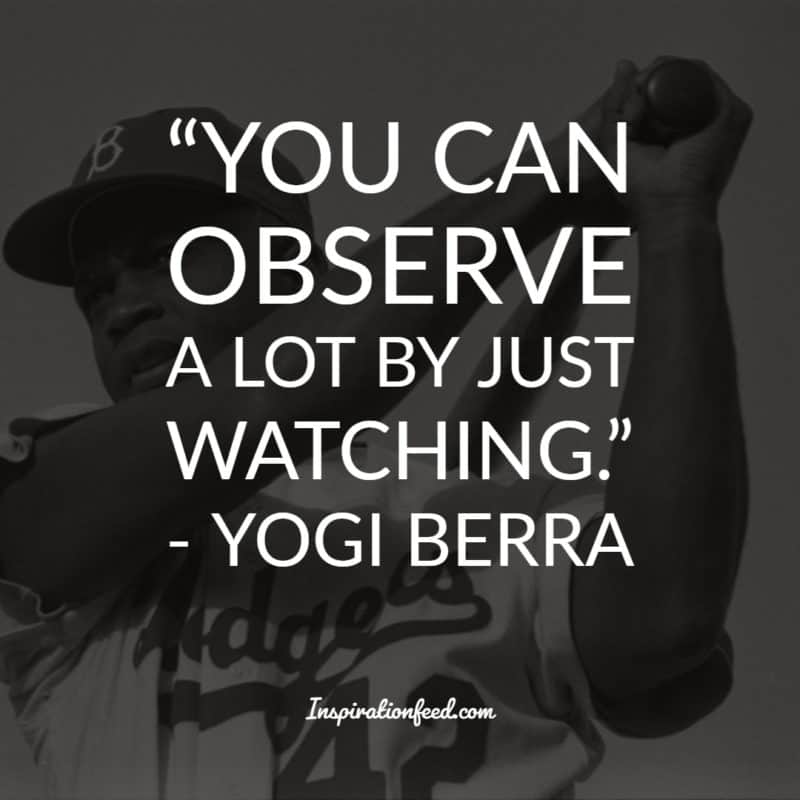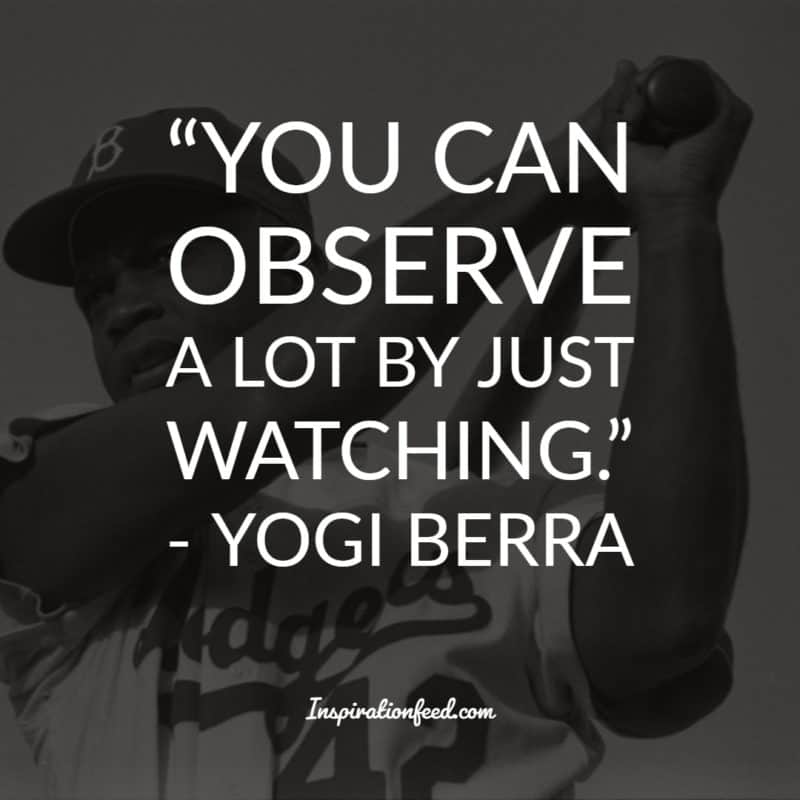 "You can observe a lot by just watching." – Yogi Berra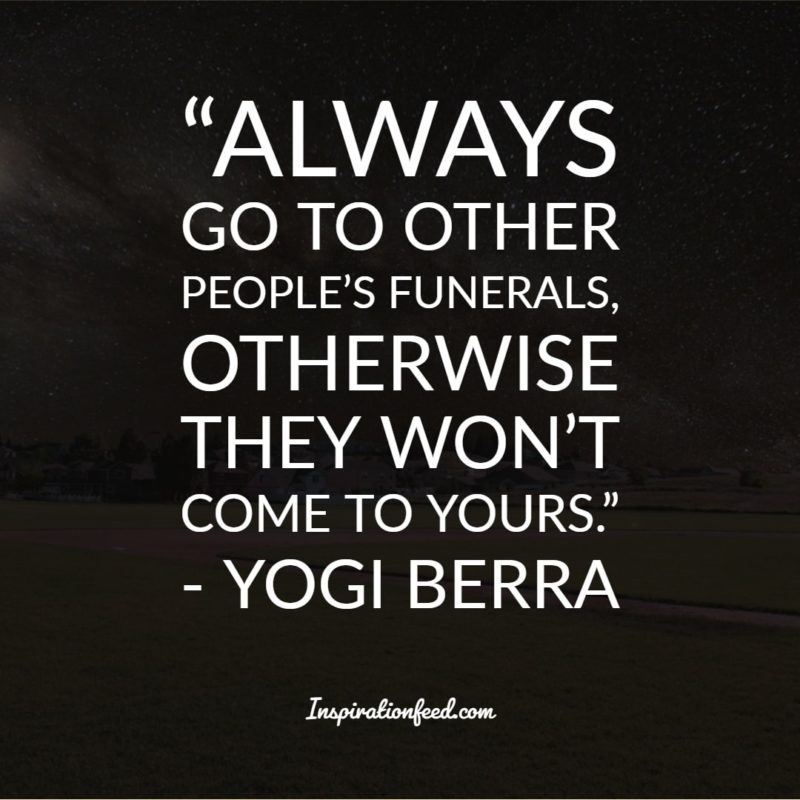 "Always go to other people's funerals, otherwise they won't come to yours." – Yogi Berra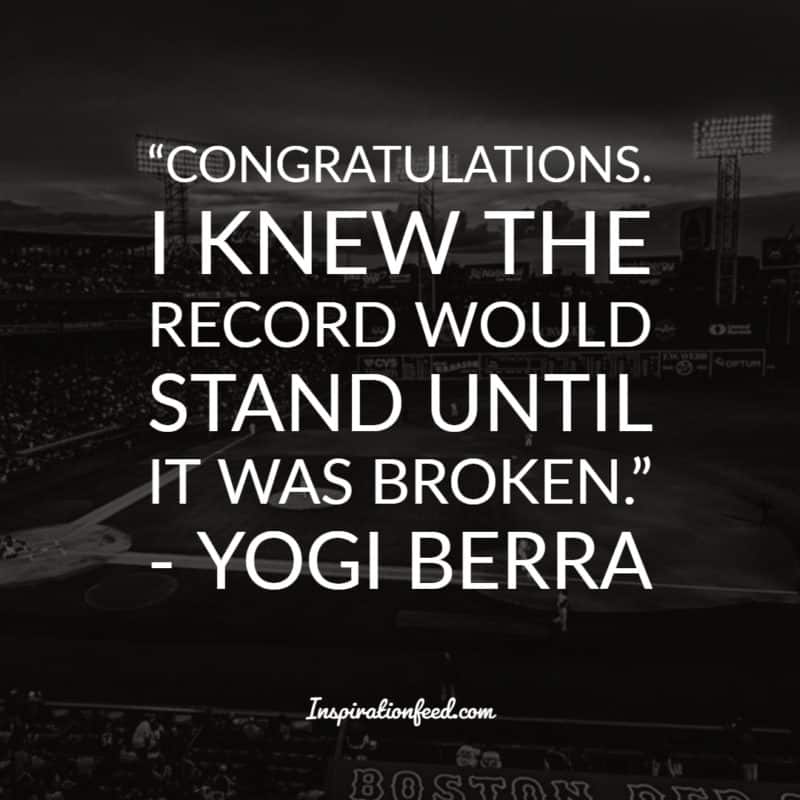 "Congratulations. I knew the record would stand until it was broken." – Yogi Berra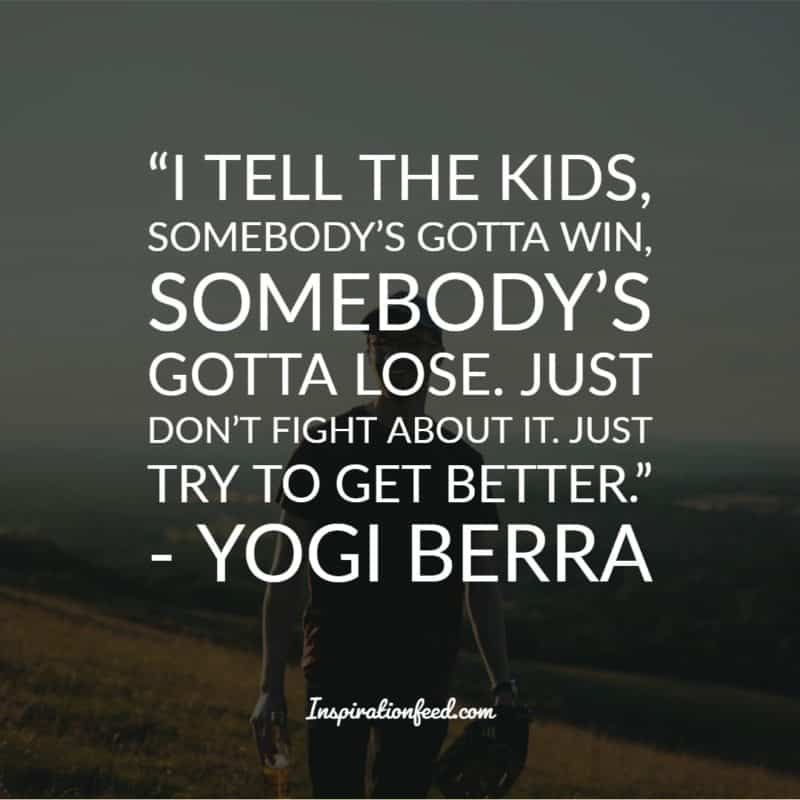 "I tell the kids, somebody's gotta win, somebody's gotta lose. Just don't fight about it. Just try to get better." – Yogi Berra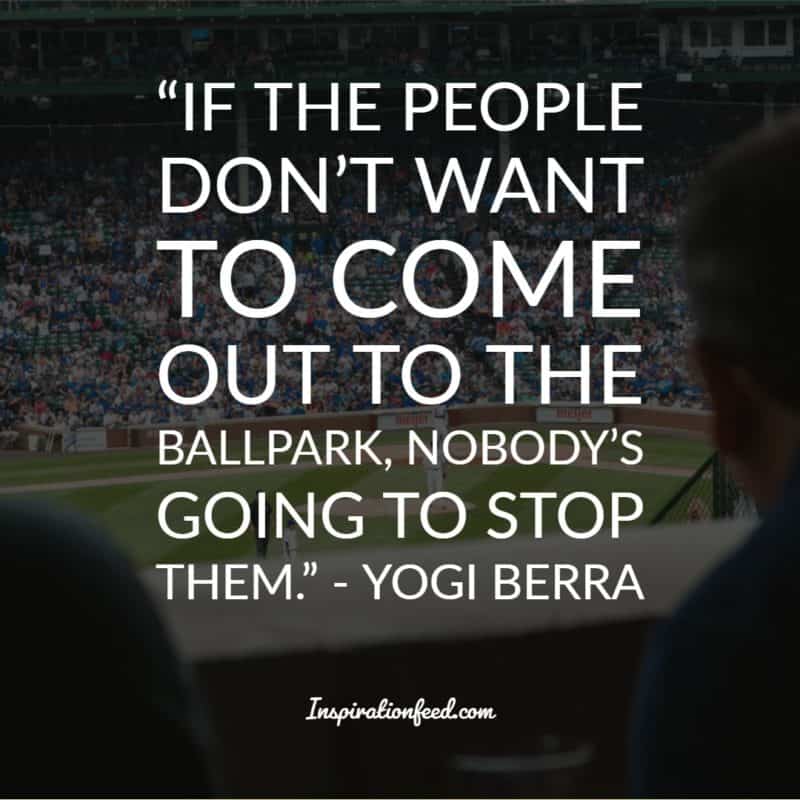 "If the people don't want to come out to the ballpark, nobody's going to stop them." – Yogi Berra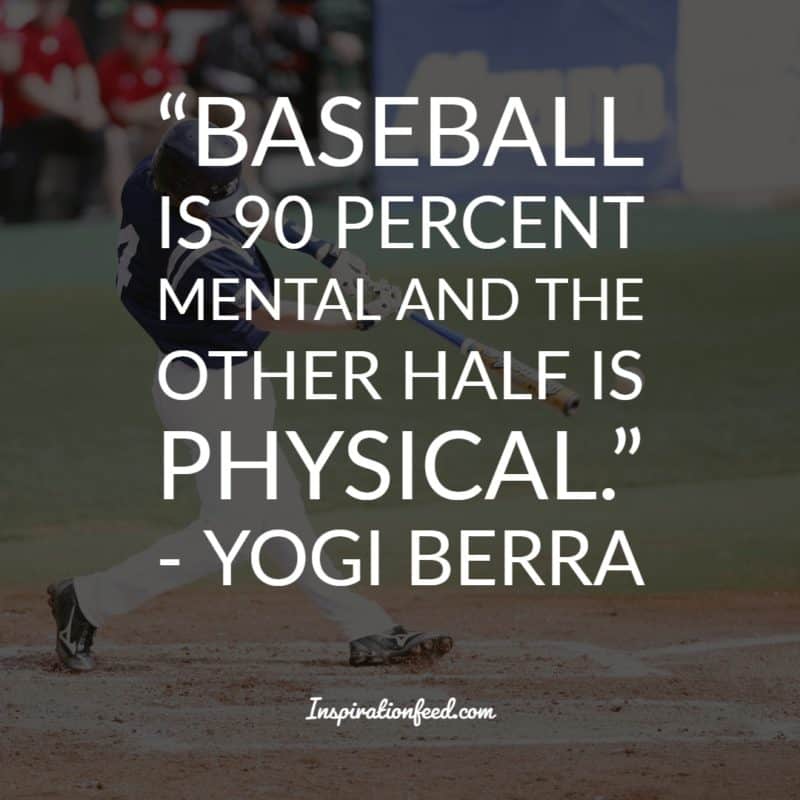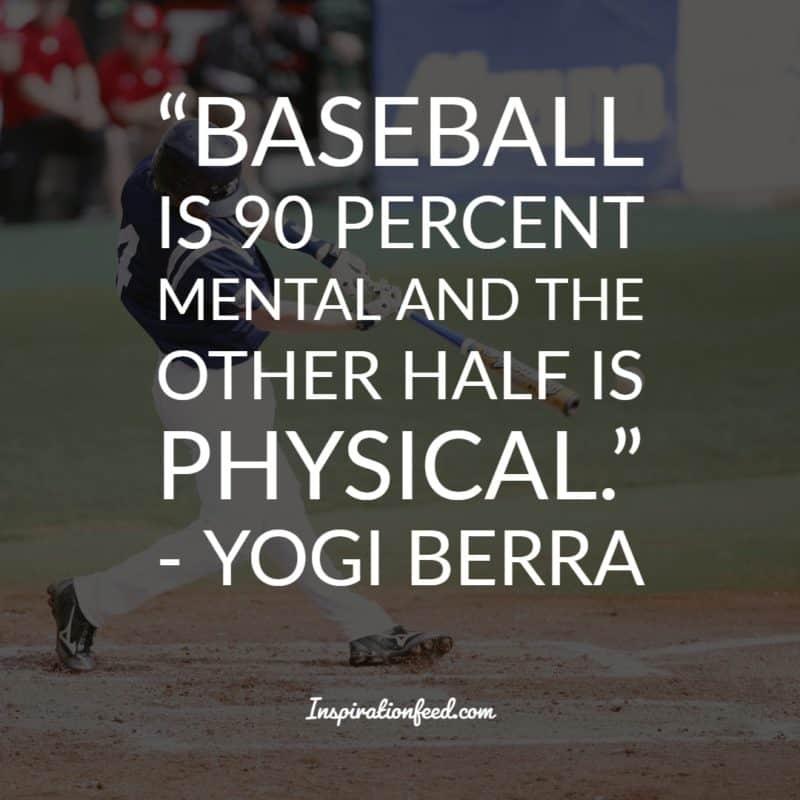 "Baseball is 90 percent mental and the other half is physical." – Yogi Berra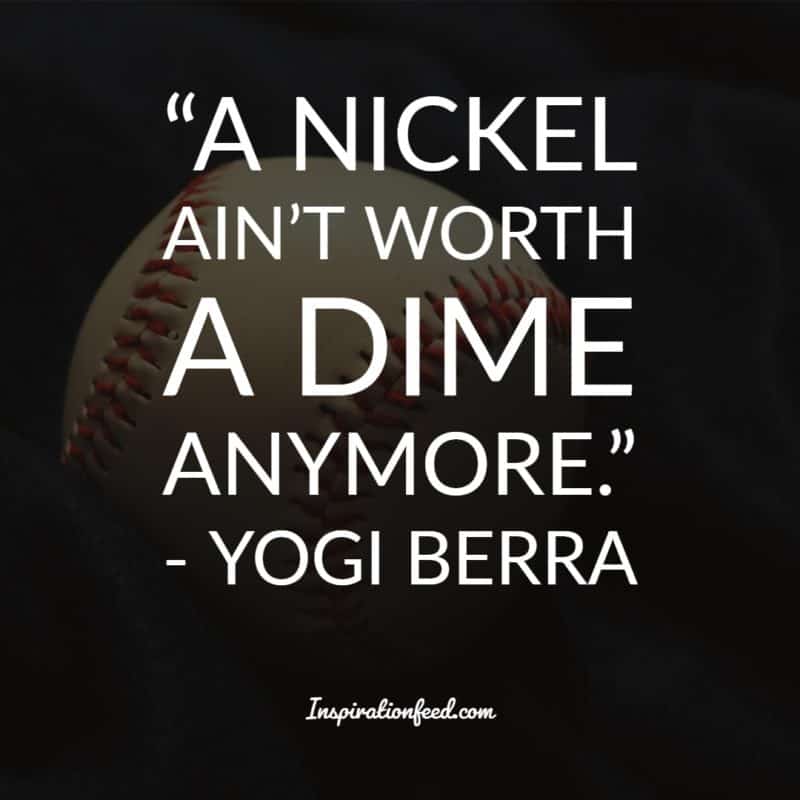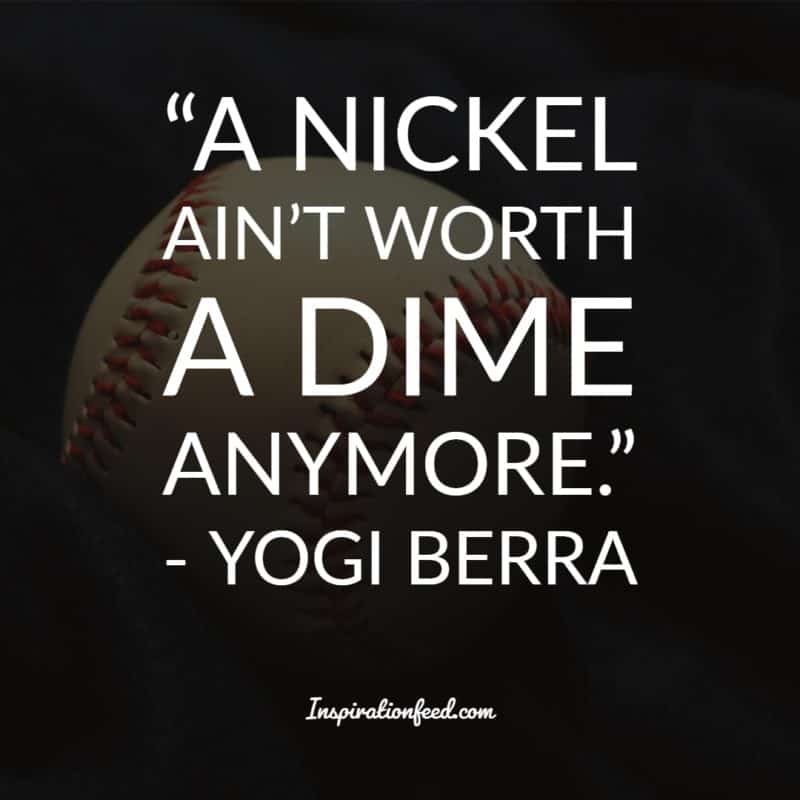 "A nickel ain't worth a dime anymore." – Yogi Berra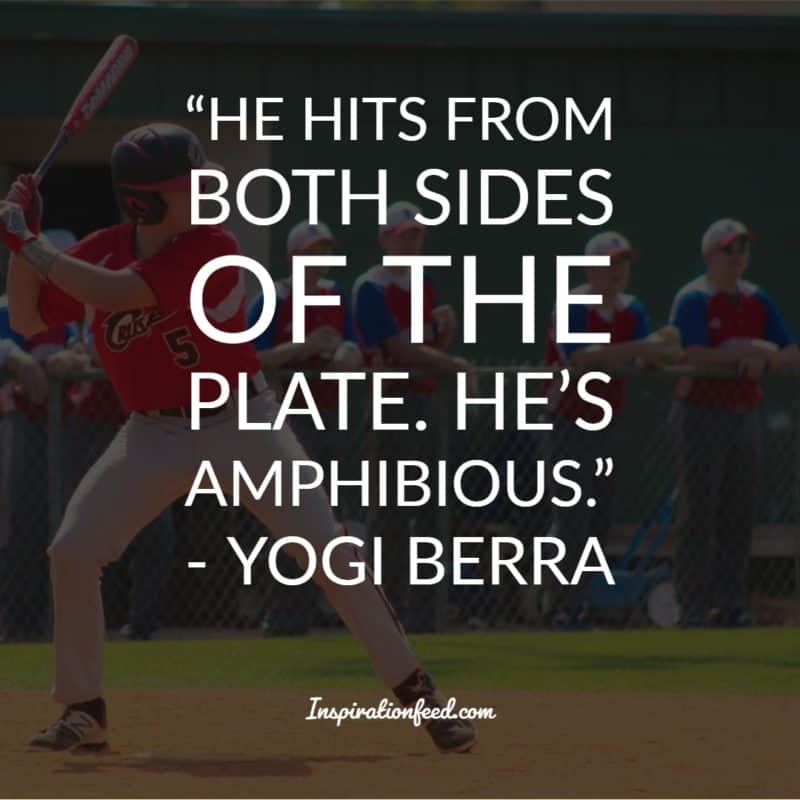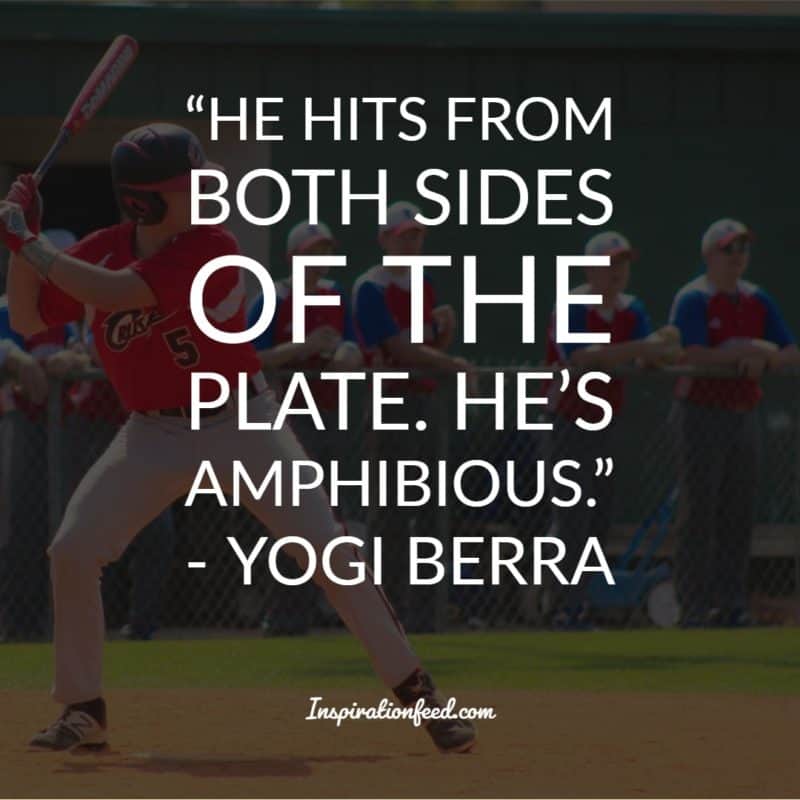 "He hits from both sides of the plate. He's amphibious." – Yogi Berra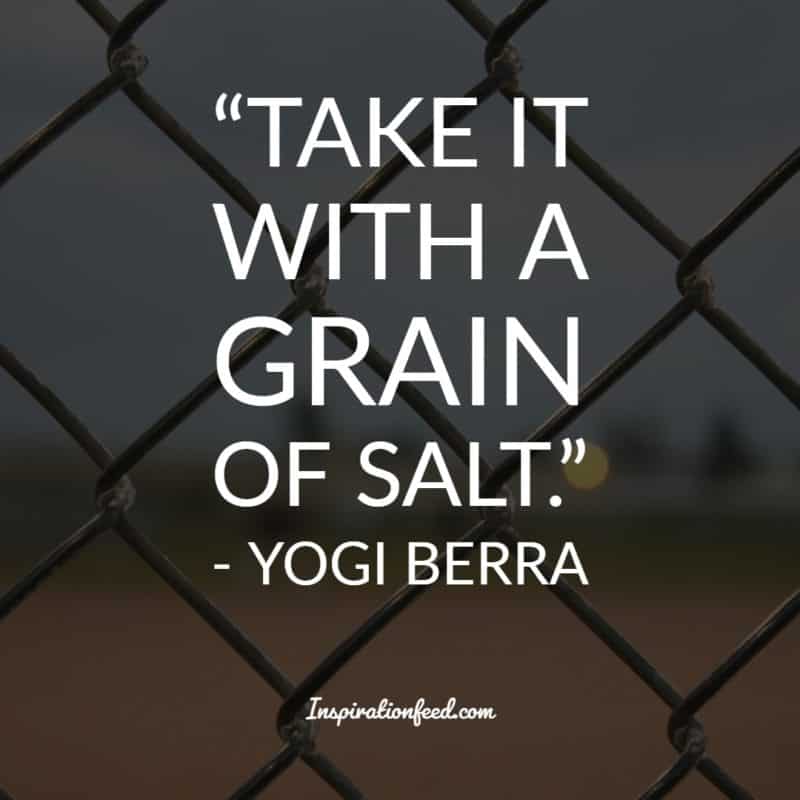 "Take it with a grain of salt." – Yogi Berra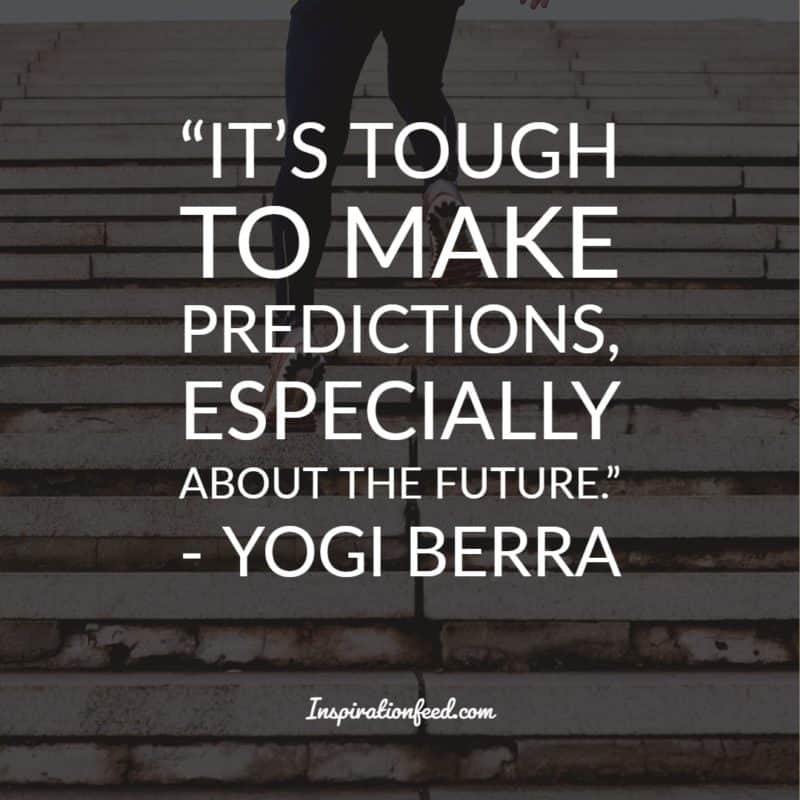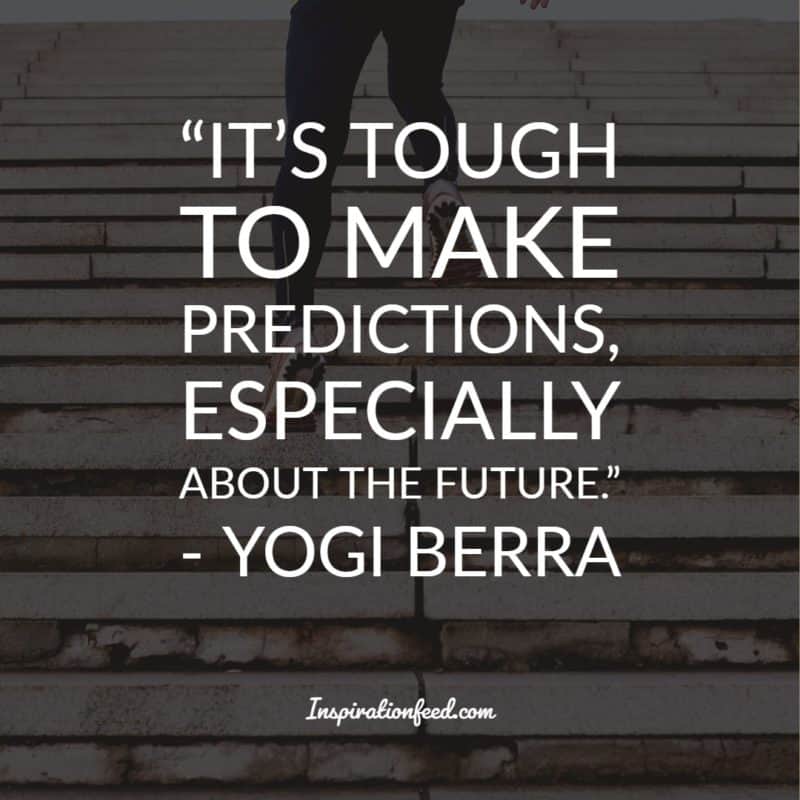 "It's tough to make predictions, especially about the future." – Yogi Berra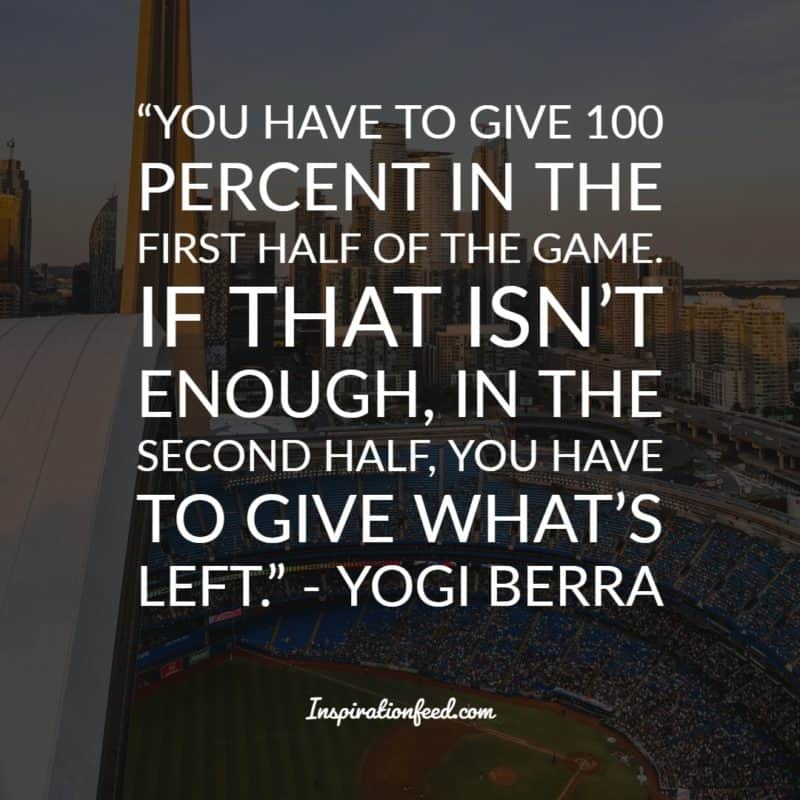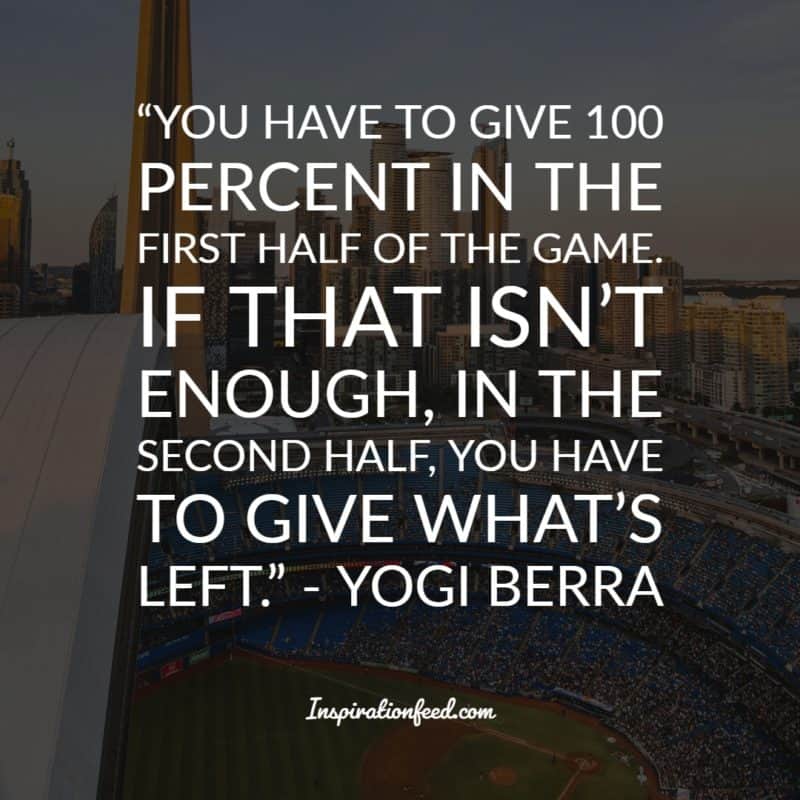 "You have to give 100 percent in the first half of the game. If that isn't enough, in the second half, you have to give what's left." – Yogi Berra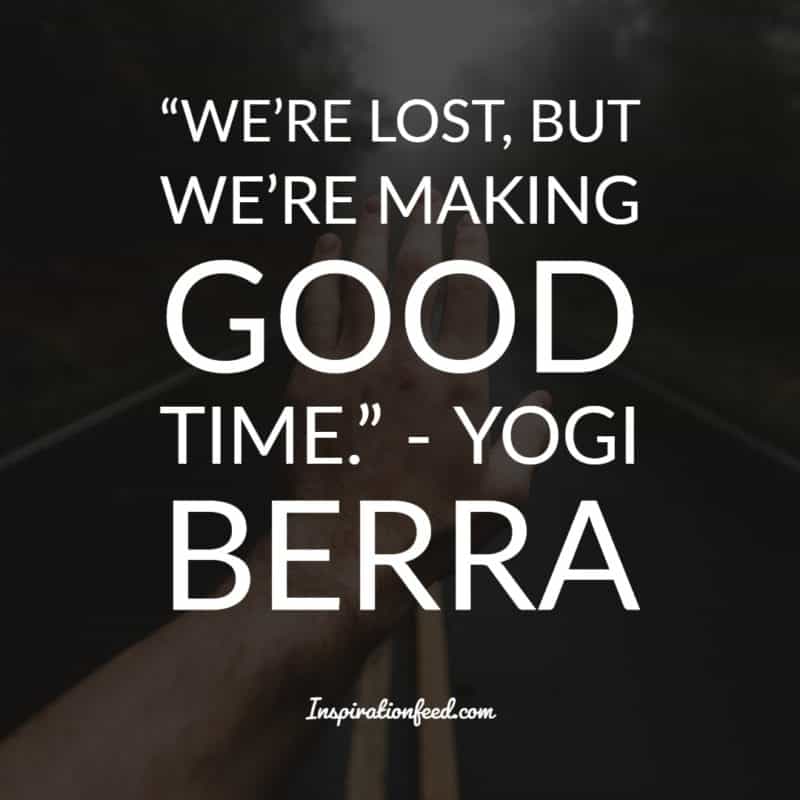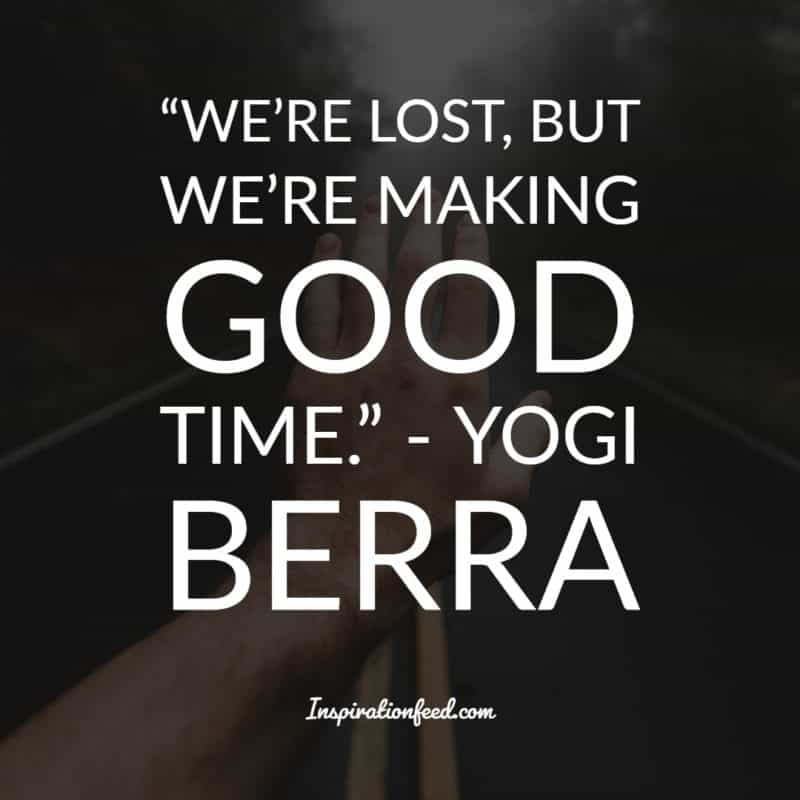 "We're lost, but we're making good time." – Yogi Berra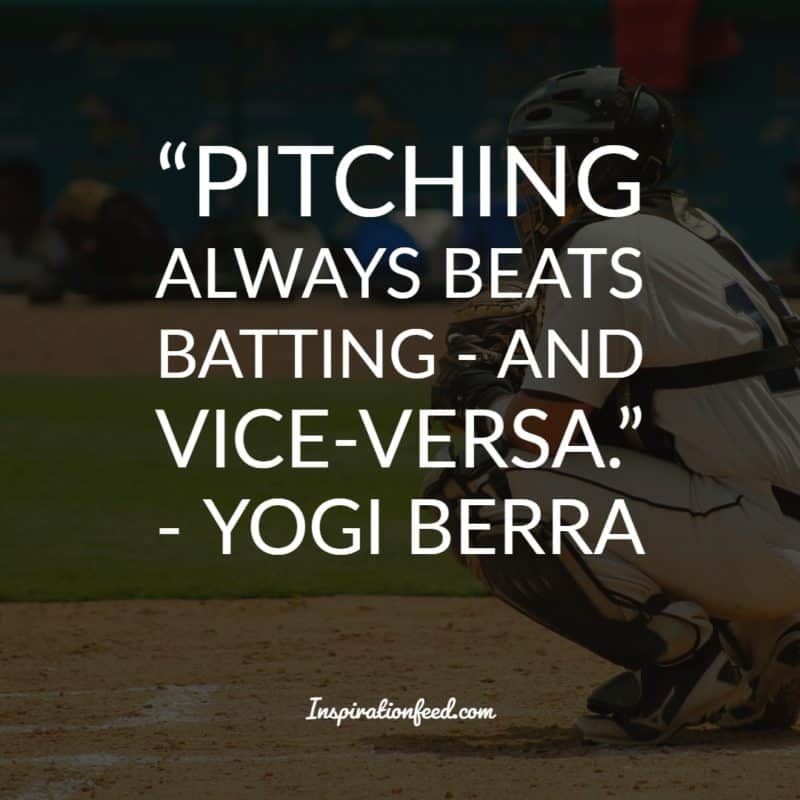 "Pitching always beats batting – and vice-versa." – Yogi Berra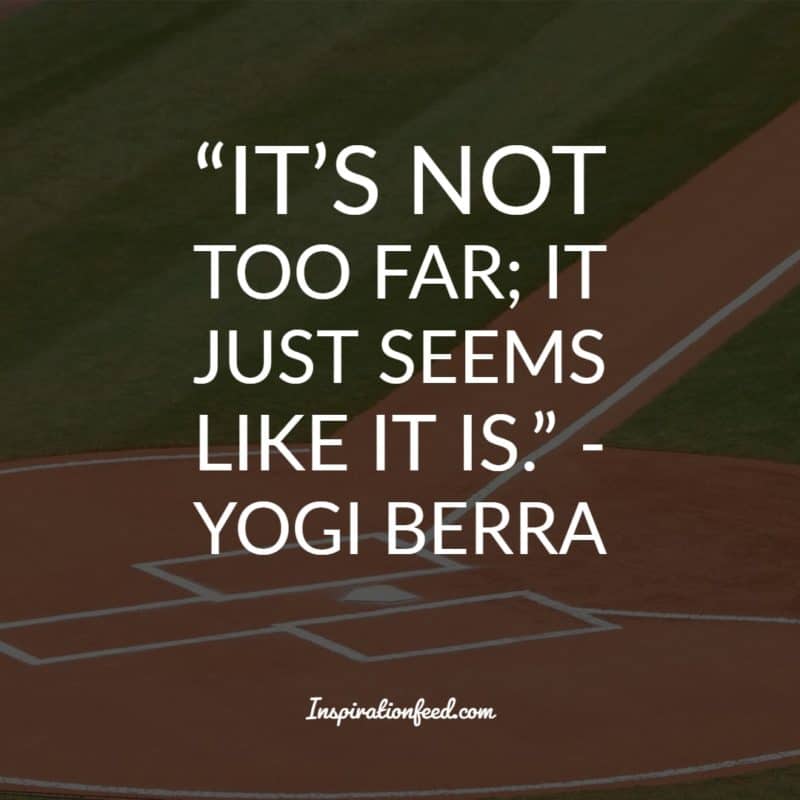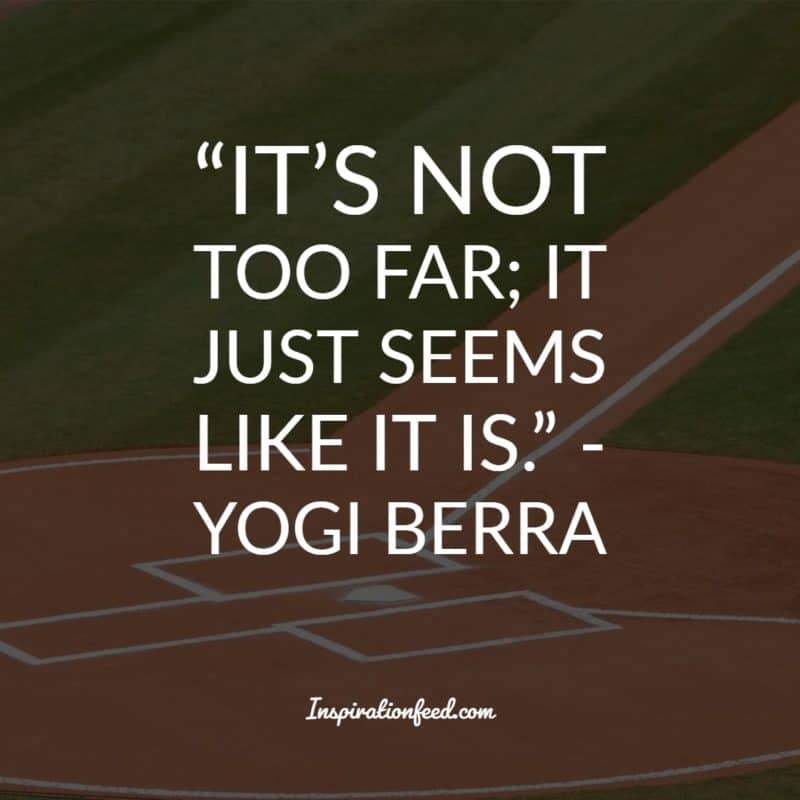 "It's not too far; it just seems like it is." – Yogi Berra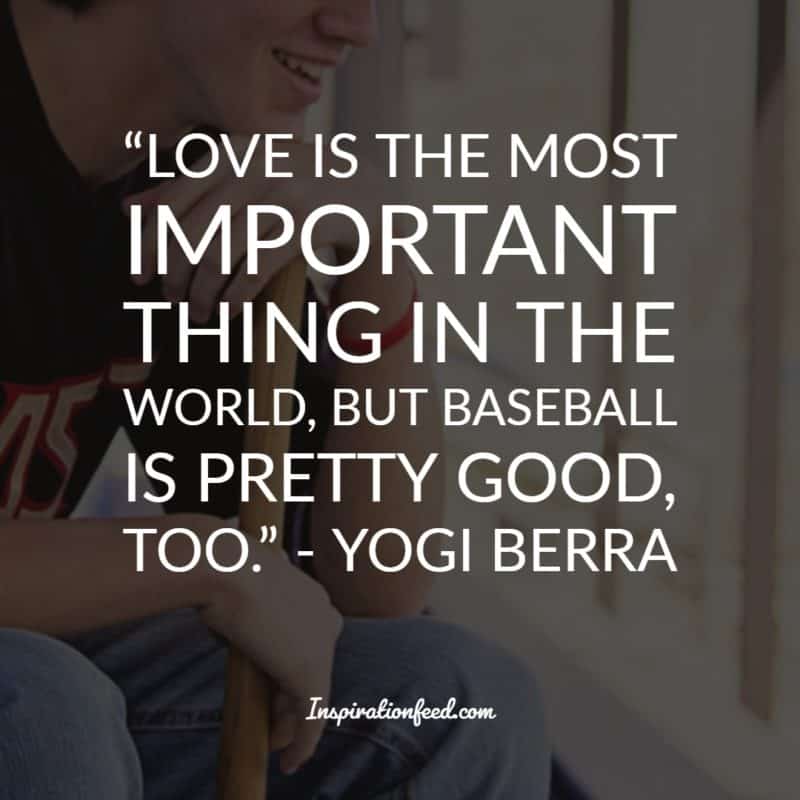 "Love is the most important thing in the world, but baseball is pretty good, too." – Yogi Berra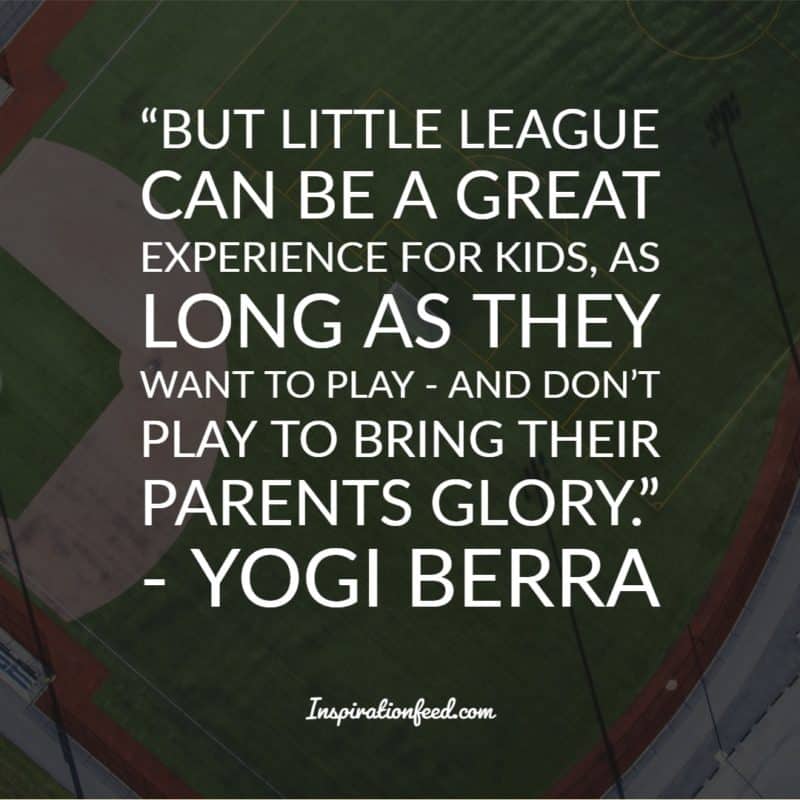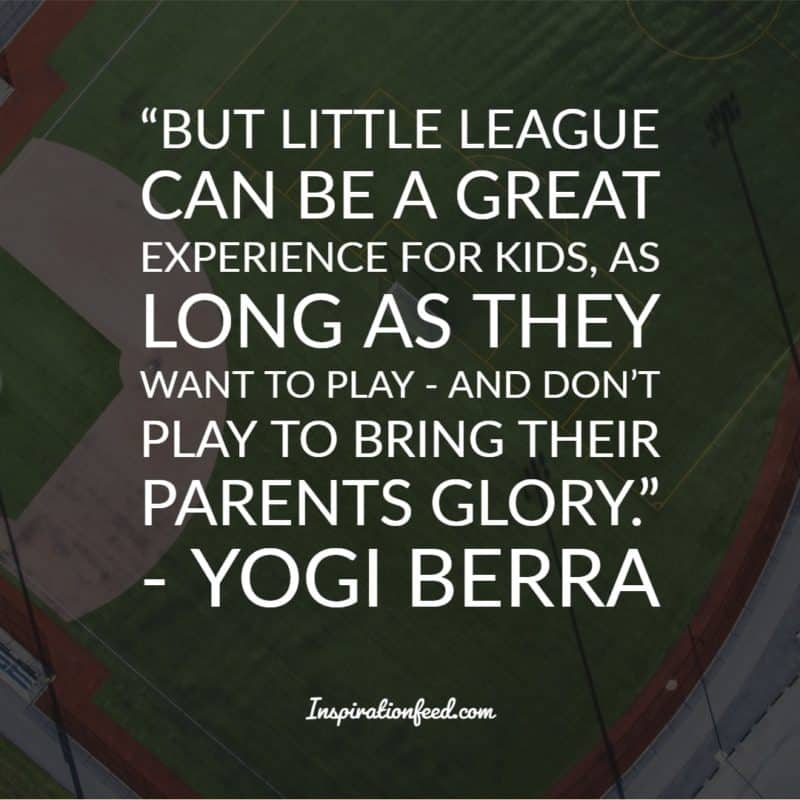 "But Little League can be a great experience for kids, as long as they want to play – and don't play to bring their parents glory." – Yogi Berra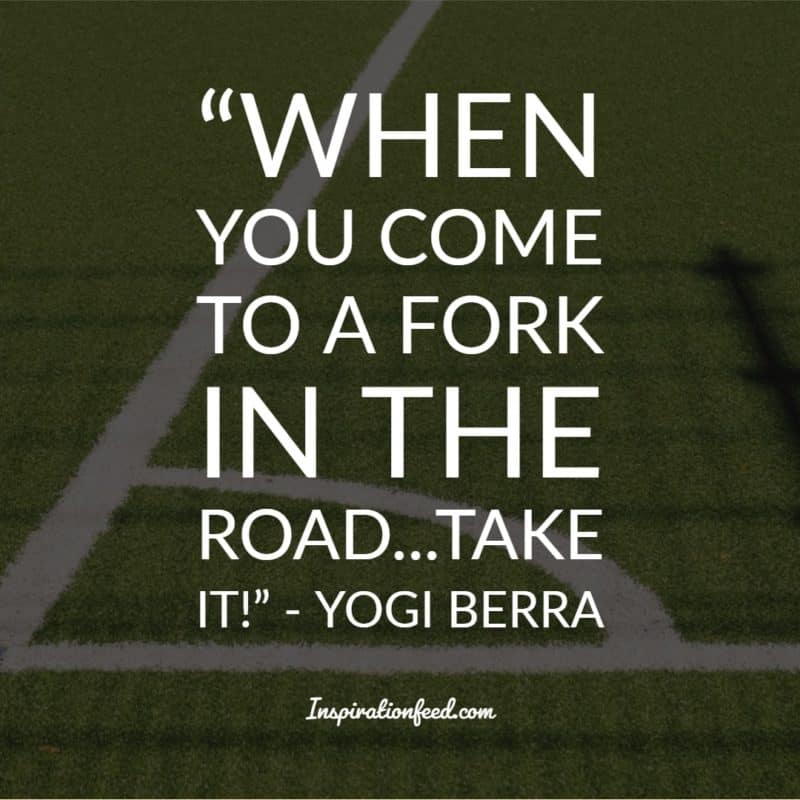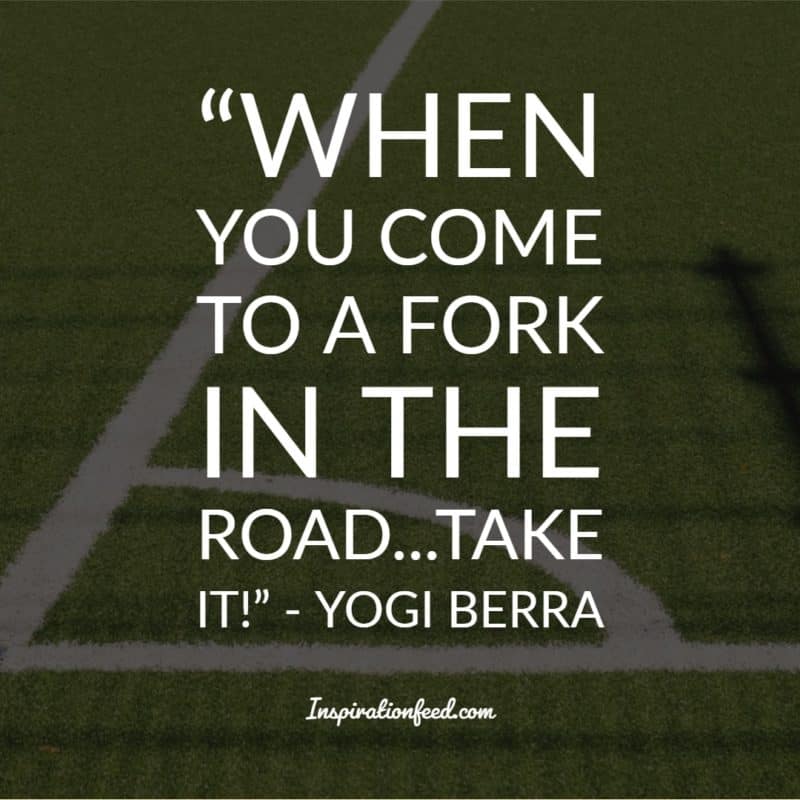 "When you come to a fork in the road…take it!" – Yogi Berra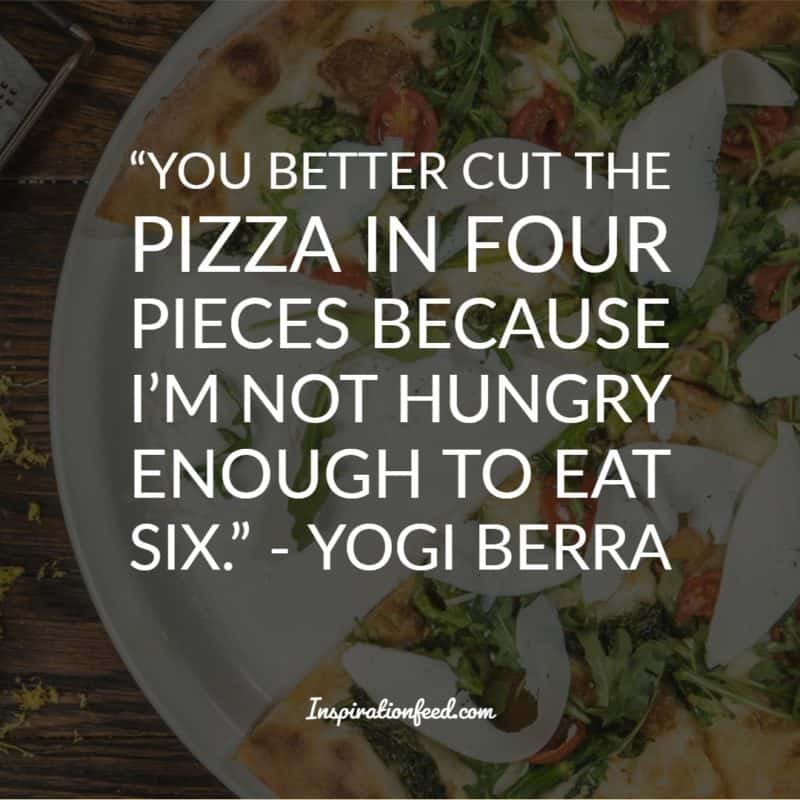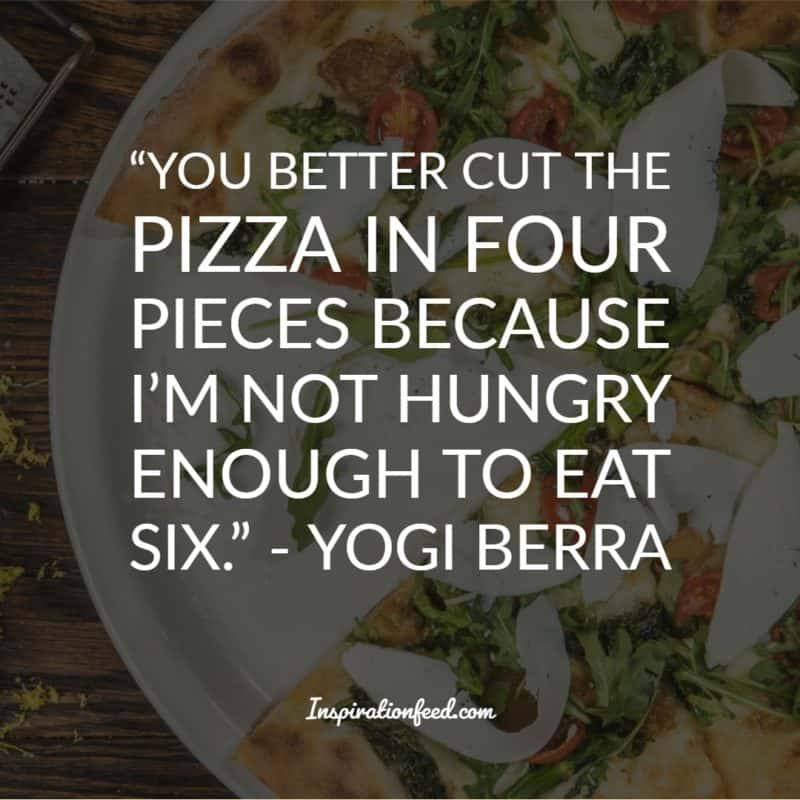 "You better cut the pizza in four pieces because I'm not hungry enough to eat six." – Yogi Berra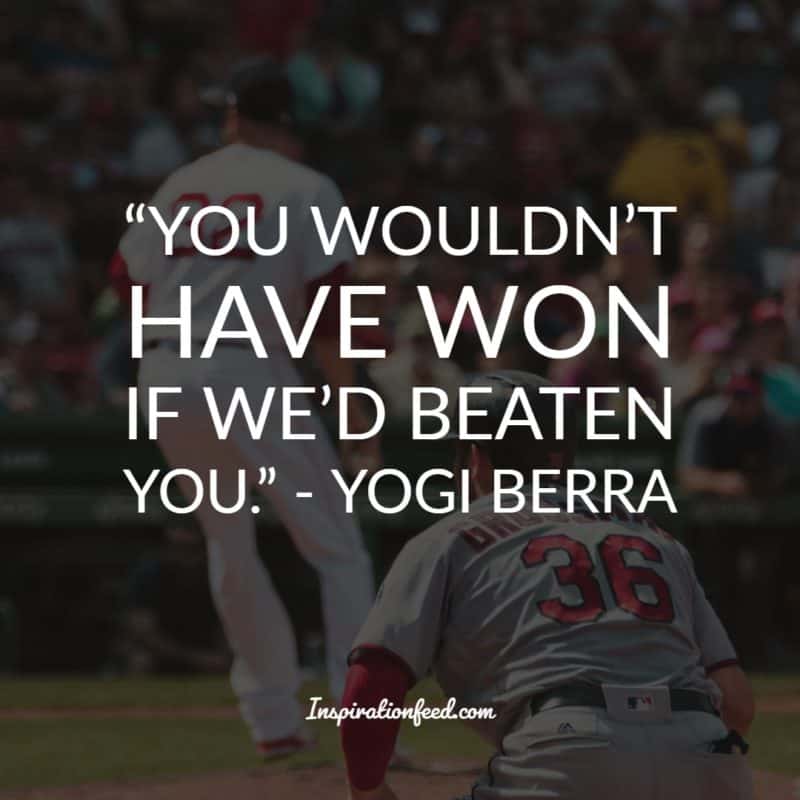 "You wouldn't have won if we'd beaten you." – Yogi Berra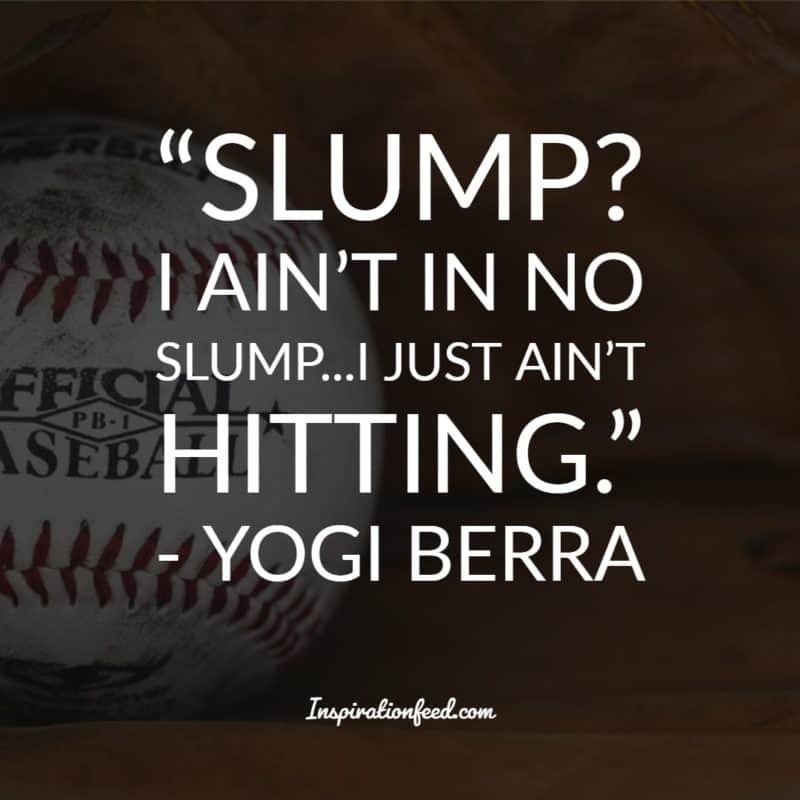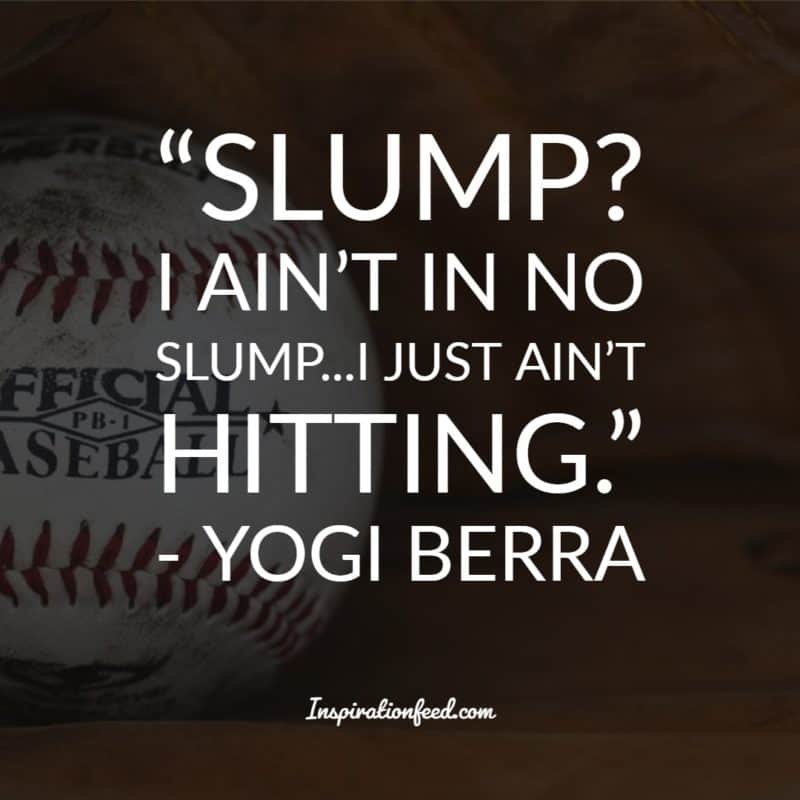 "Slump? I ain't in no slump…I just ain't hitting." – Yogi Berra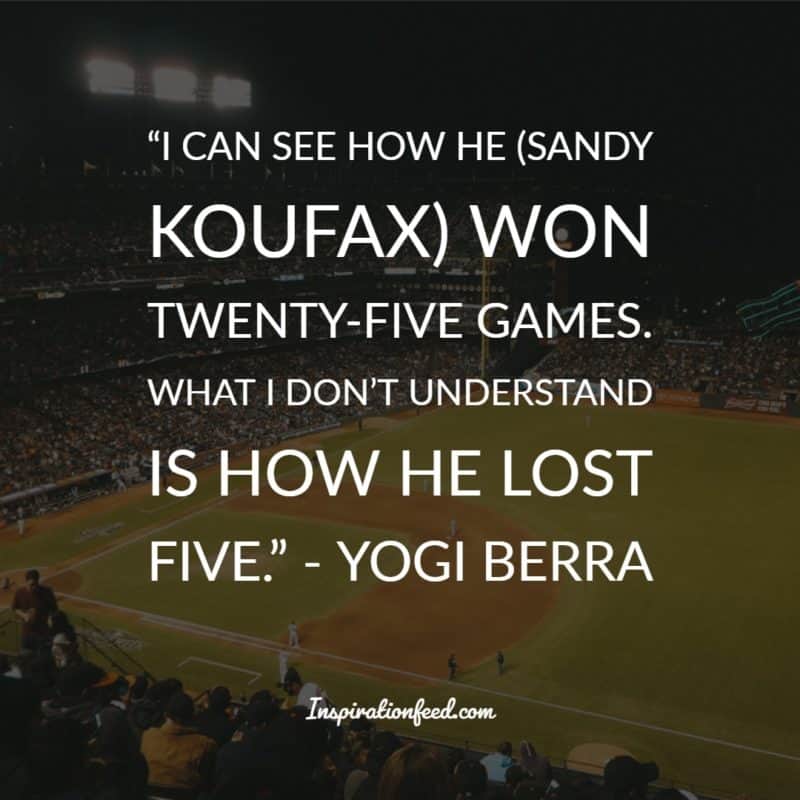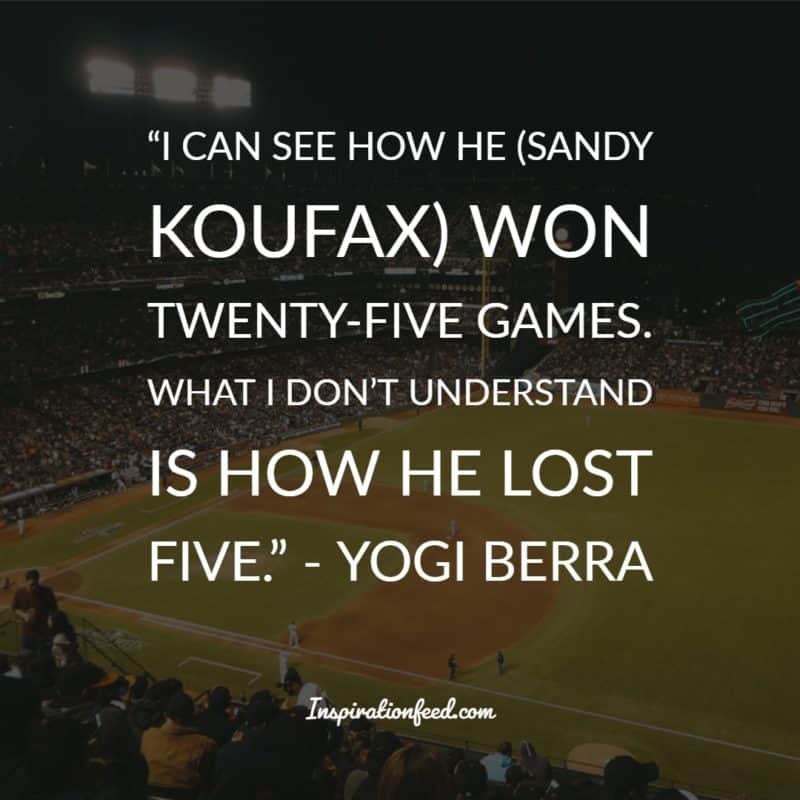 "I can see how he (Sandy Koufax) won twenty-five games. What I don't understand is how he lost five." – Yogi Berra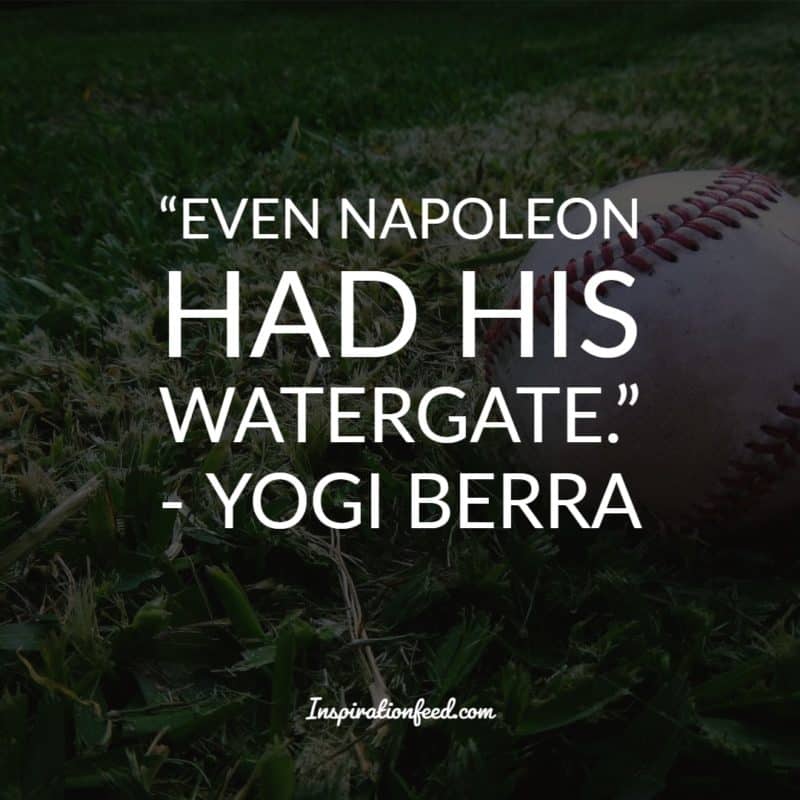 "Even Napoleon had his Watergate." – Yogi Berra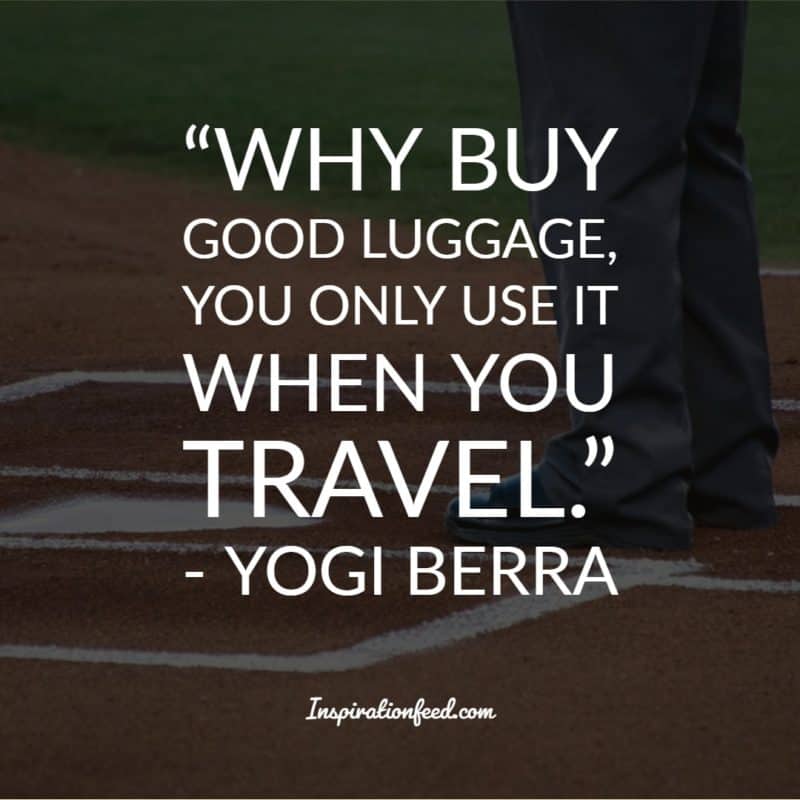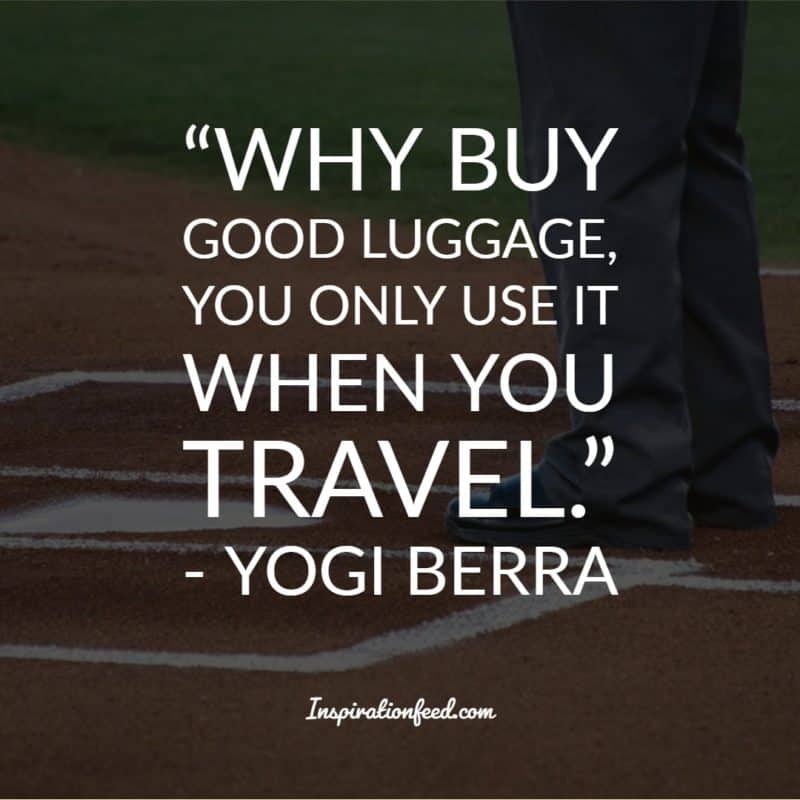 "Why buy good luggage, you only use it when you travel." – Yogi Berra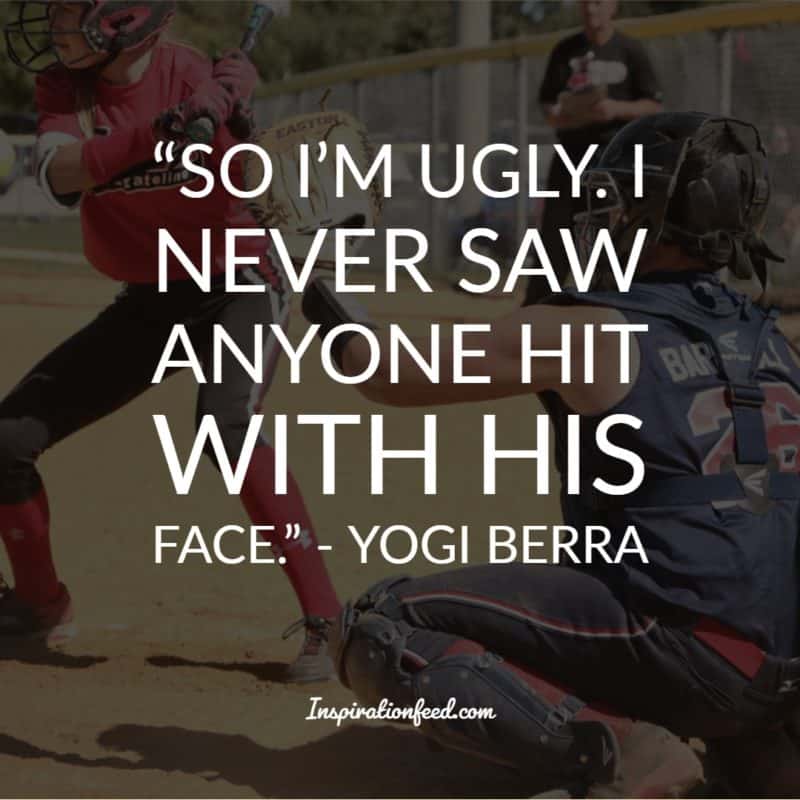 "So I'm ugly. I never saw anyone hit with his face." – Yogi Berra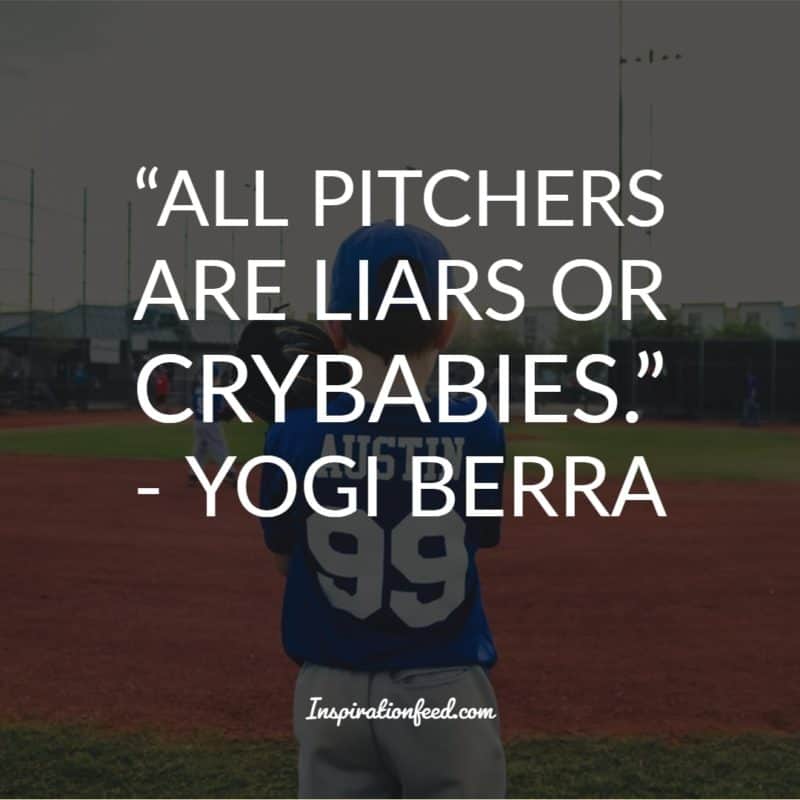 "All pitchers are liars or crybabies." – Yogi Berra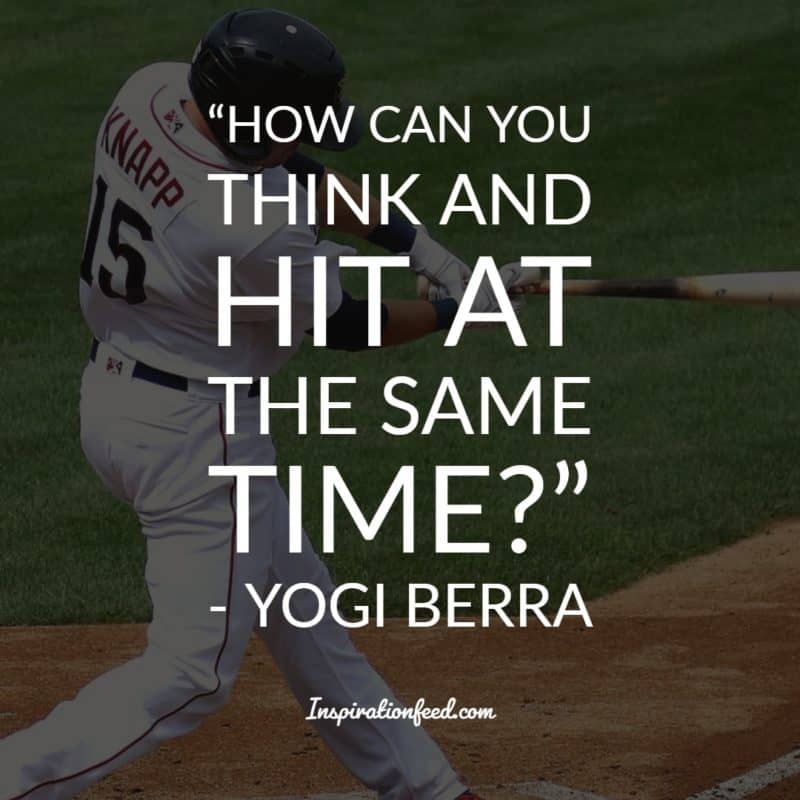 "How can you think and hit at the same time?" – Yogi Berra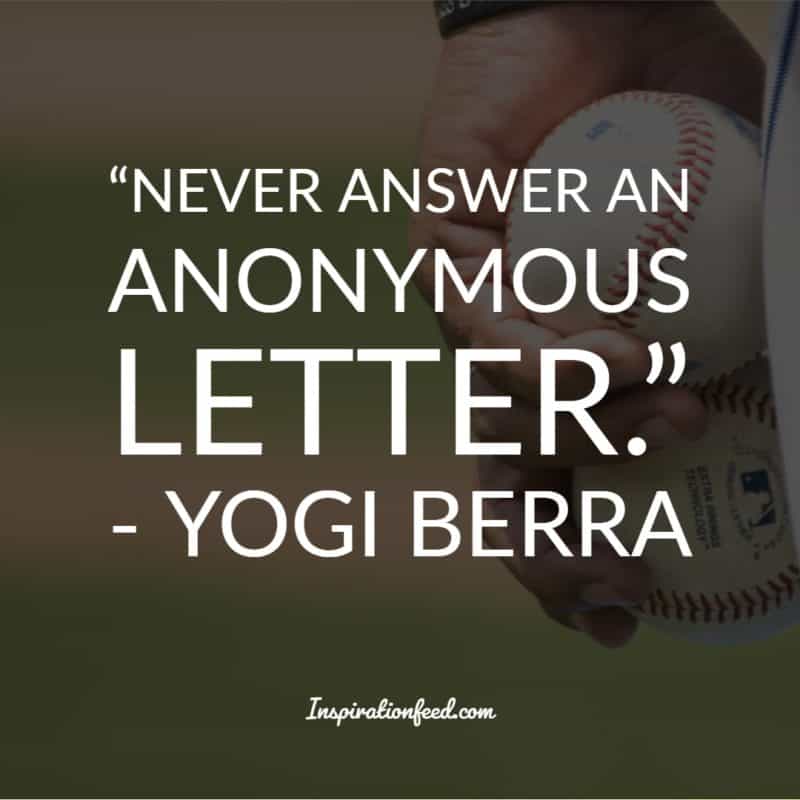 "Never answer an anonymous letter." – Yogi Berra