Last Updated on December 29, 2019
We are living in a time when it's almost impossible stay away from the internet. It seems that many of us feel the need to be on the Web everywhere, and every time. And it's even worse when there is nothing to do. In such cases, one would usually seek out a connection just to be online, especially for watching all those fun videos.
Perhaps almost everyone will agree that a cool or funny video can uplift the spirits. But streaming them can be a challenge. A good internet connection is often needed so you don't miss out. For those times when you just can't get on the Web, there's a great solution: if you have a video downloader, then you can in fact, download videos and save it to watch later.
However, another challenge: which video downloader to pick? With plenty of options online, finding a good one is not so easy, particularly for Mac users.
So here's a great option for a video downloader that could help you in downloading videos from various video streaming platforms, especially from YouTube. The name of this video downloader is https://www.airy-youtube-downloader.com/mac/.
Airy: Brilliant Features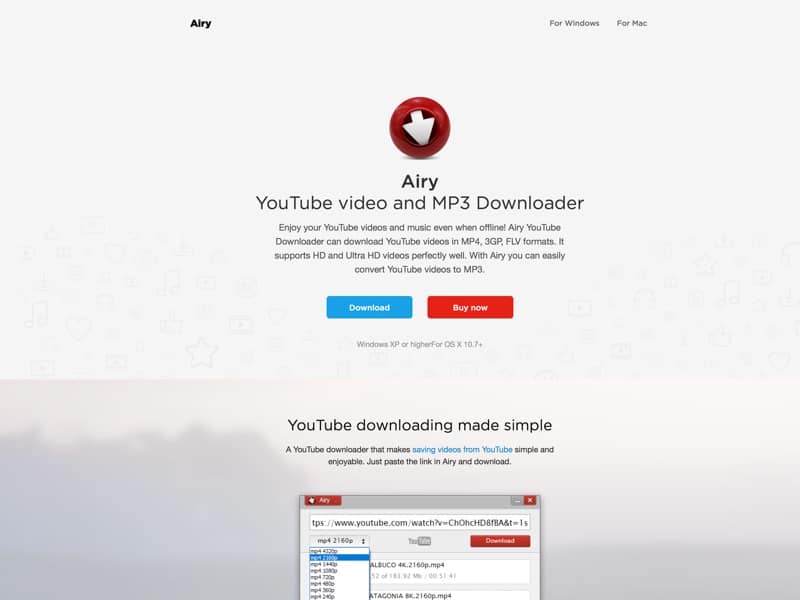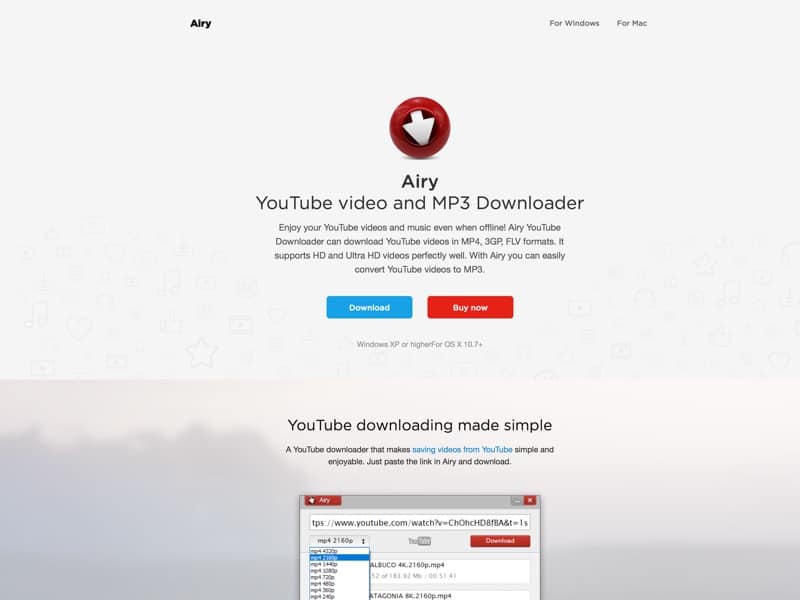 If you take a look at the features of Airy, you'll know that they may not look fancy, but they sure are effective. The best thing about it is that, it could download any type of video from YouTube and convert it to any format or resolution. Even if you just want the audio track and not the video, you can get it easily with Airy.
You will love this video downloader because it's so easy to use. It doesn't have a lot of options within it and that is actually a good thing. It just has a drop-down menu, where you can make selections and customize your owns settings. To download, you just need to copy the link of the video onto the empty search field in the app, then press the download button.
The only thing that some users may not like is the cost that they need to pay for the application. Watching YouTube is absolutely free; but one could get irritated when they see too many ads. This is one of the best parts about Airy. Not only can you continue watching videos offline, you can enjoy them without ads!
Plus, by paying only $19.95, you can already gain access to upgraded features, letting you do more in less time. The premium version on the other hand, is only $9 more. If you compare the fees that you have to pay for YouTube's premium version and for the Airy application, then there is not much of a difference.
Now, it totally depends on your choice as to which one you would prefer. But a lot of people choose Airy over YouTube because it's quick and user-friendly.
Airy as a New Video Downloader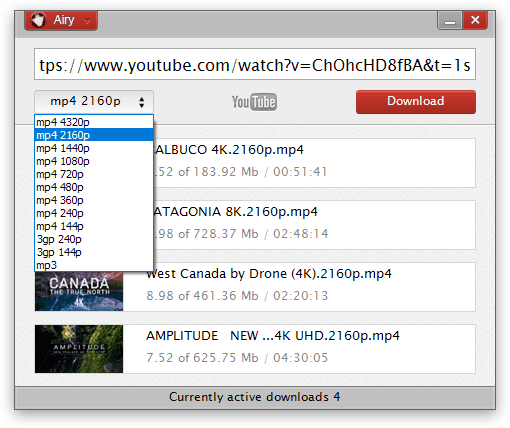 Airy was launched in 2013. The software company that started developing this software is Eltima software. In its initial version, it was a simple downloading tool that could process one video at a time. The rest of its cool features came much later.
Today, it is now able to convert the downloaded content into any format or resolution that the user wants. Along with that, one could extract audio files from videos too, using this application. The best thing that a Mac user will be glad to know about it is that, it was designed specifically for the Mac OS, (but now it supports Windows as well).
Preferences in the Software
As mentioned earlier, you may find that there are less options than similar products or services. That's because Airy has a streamlined interface. You will just get a drop-down menu, where you could select the options you need. Pick one and let the app do the work for you!
Airy for Mac OS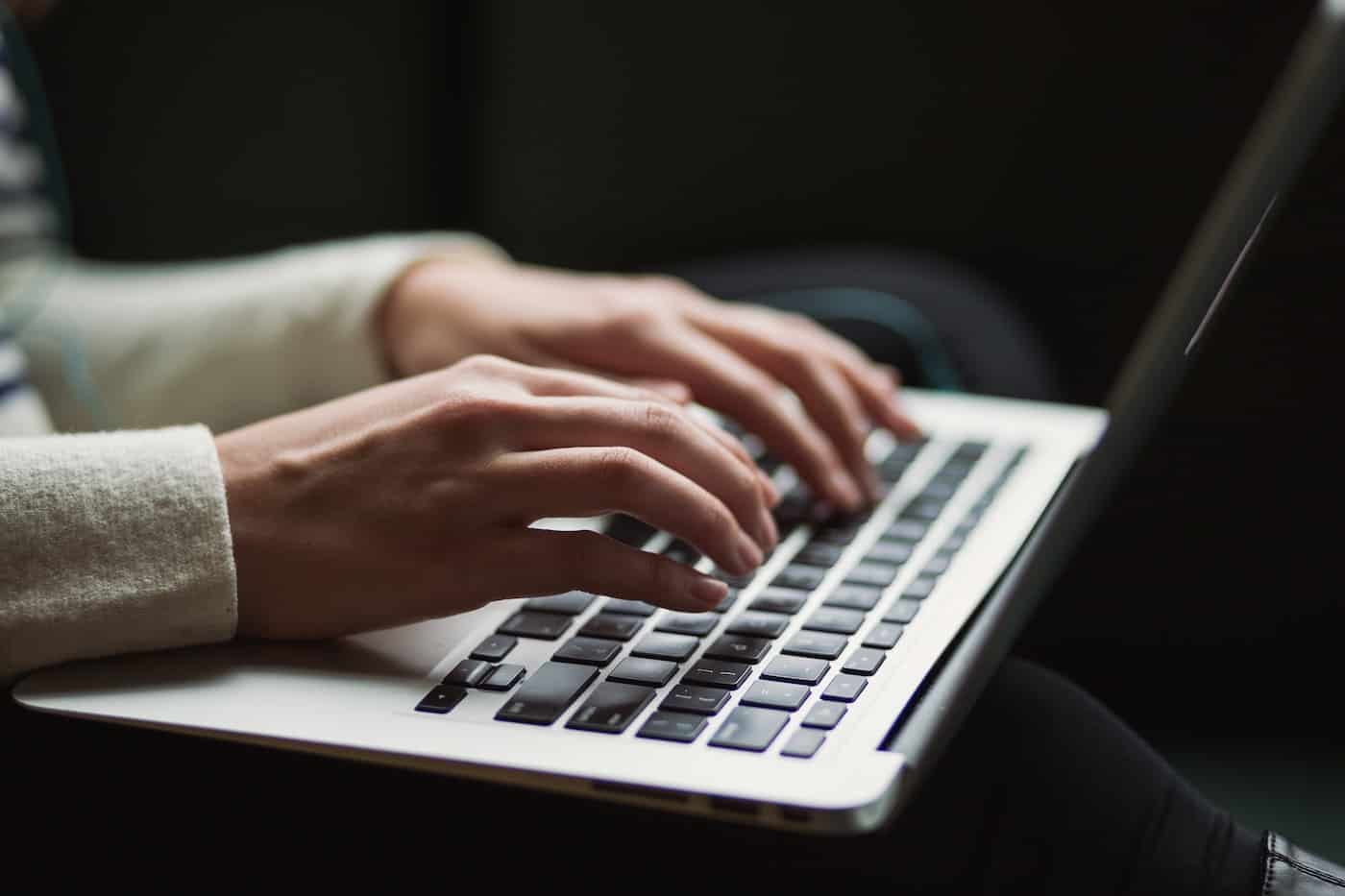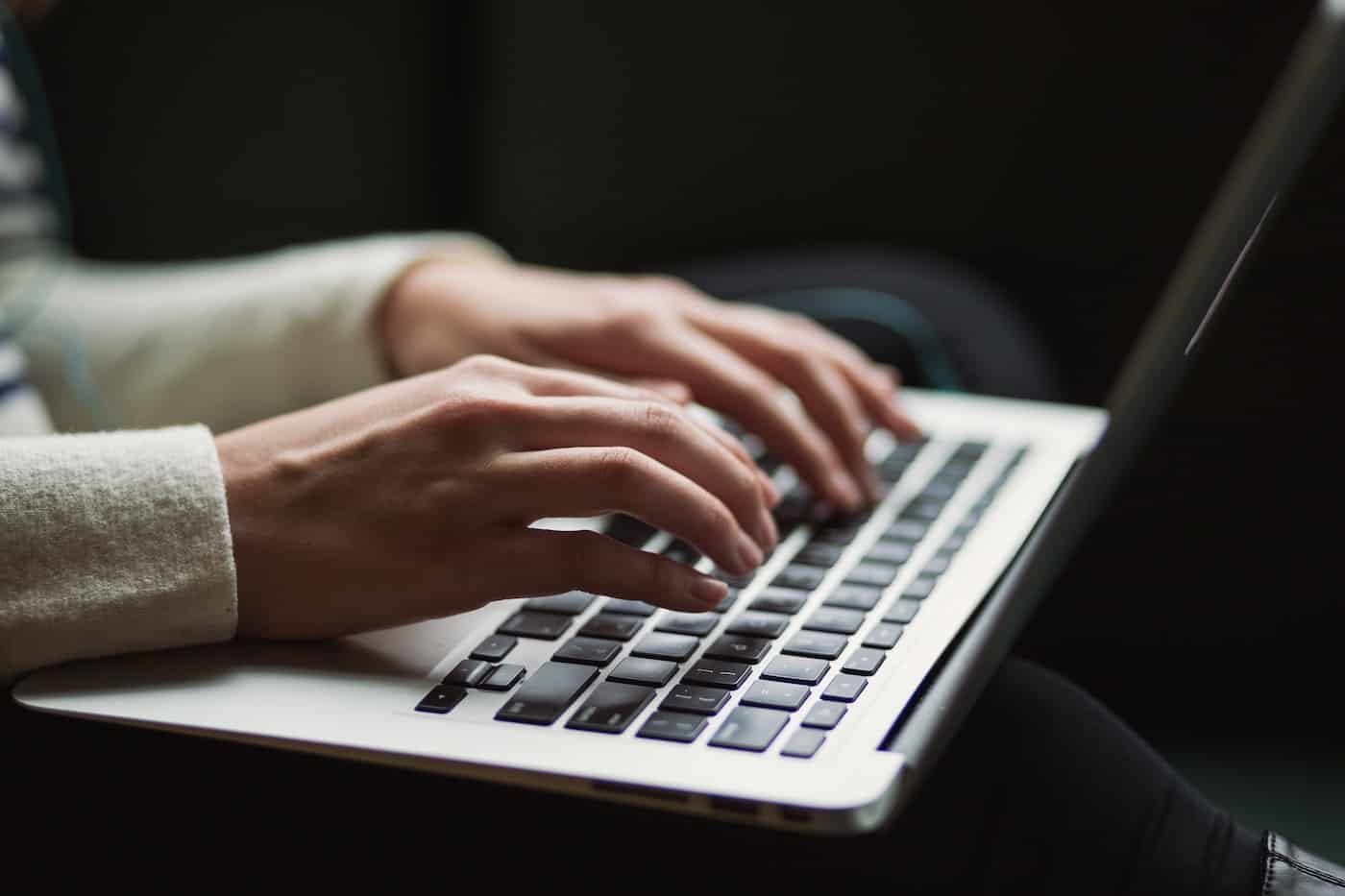 If you're a Mac user who also happens to love YouTube videos, then you should definitely go with this video downloader. Not only can you easily download all your favorite content, Airy is also the best YouTube video downloader for Mac.
It's fast, user-friendly, and you can quickly convert the video into any format you want. What more can one ask for? Once you start using it, you'll surely become a fan thanks to its speed and seamless interface.
But the best thing about Airy is that it was developed exclusively for OS users. As it's guaranteed compatible with your device, there's less worries for you. You can download videos from any video streaming platforms with the utmost of ease. Plus, you can extract audio files with little to no trouble at all. So if you want to keep enjoying YouTube videos despite slow or non-existent connections, get Airy today.