Last Updated on March 8, 2022
Zig Ziglar is known throughout the world for his inspirational and motivational speeches. A preferred consultant – and even business partner – not only by Fortune 500 companies but also by world leaders, he lived a life of giving. His words became the driving force to those who needed them, when they needed them most.
Know more about the man who believed that every man or woman was born to win.
The Beginnings of Zig Ziglar
Hilary Hinton Ziglar was born on November 6, 1926, in Coffee County, Alabama. He was the 10th child of John Silas Ziglar and Lila Wescott Ziglar, who have 11 other children. Ziglar was born prematurely. Believe it or not, he died nine days after his birth – but was later revived in his grandmother's arms. When he turns five, he and his family would move to Yazoo City, Mississippi, where he would spend the rest of his childhood.
Unfortunately, the year after their move, his father would die of a stroke, leaving his mother to care for all her children. Ziglar would later recall memories of their struggle, and call his mother a "remarkable woman" for her strength and values. In 1947, Ziglar would drop out of college and move to Lancaster, South Carolina to work as a fulltime cookware salesman for WearEver Aluminum Company.
It was here where he met the WearEver divisional supervisor P. C. Merrell, who fires up the shy Ziglar from a small Mississippi town. As his skills in sales improve, he starts moving up the career ladder. Soon, he was promoted to divisional supervisor.
He left the industry in 1970 to begin his speaking career. It was also the same year when Zig Ziglar Corporation was founded. At first, he was introduced to speaking engagements as H. H. Ziglar, but eventually, he earned the nickname "Zig".
He will be known to this day as the celebrated Zig Ziglar. In 1975, he published his first book "See You at the Top" after it was initially rejected by 30 publishers. Zig retired in 2010 and moved to Plano, Texas, with his wife, Jean.
Zig Ziglar: The Legacy
Someone once said that great people are like comets. They streak across the skies once in many years – but when they do, they leave a blinding streak of light for everyone to see. Zig Ziglar was like a comet. He died on November 28, 2012, just shortly after his 66th wedding anniversary. He died of pneumonia in a hospital in Plano, Texas. Although gone, his teachings and legacy leave on. After more than 40 years of empowering people and traveling more than 5 million miles around the world, there's still much to learn.
He left plenty of books, recordings, and video lectures that will live on in the hearts and minds of those who have witnessed his inspirational talks. His son, Tom Ziglar, is now the CEO of Ziglar Inc. and continues his father's legacy to "help enough other people get what they want".
Whether you're looking for inspiration, or you want to maximize your potential, get your daily dose of motivation from these Zig Ziglar quotes.
Inspirational Zig Ziglar Quotes
"Make failure your teacher, not your undertaker." – Zig Ziglar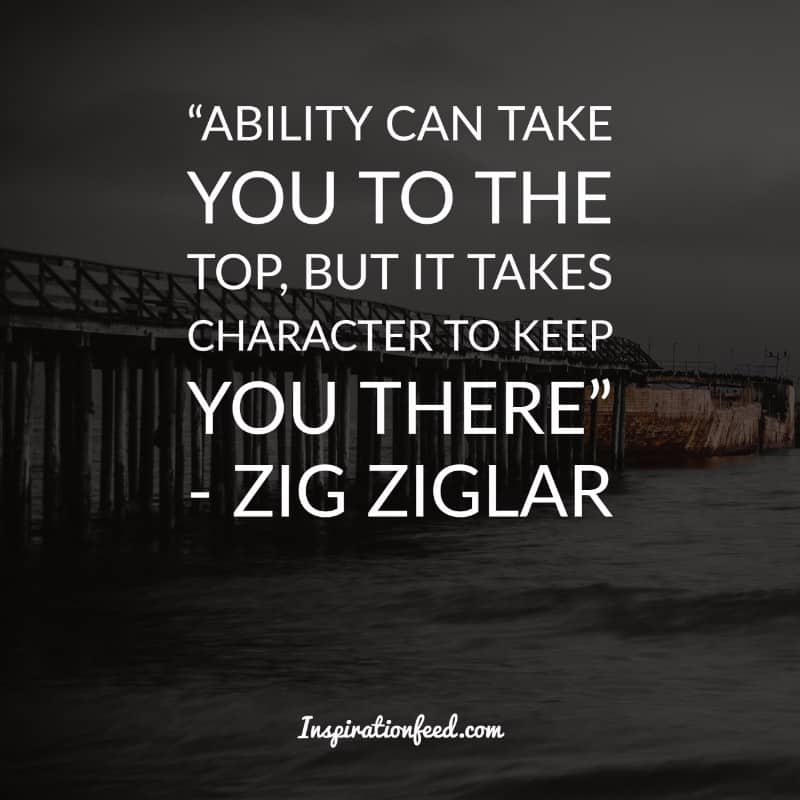 "Ability can take you to the top, but it takes character to keep you there" – Zig Ziglar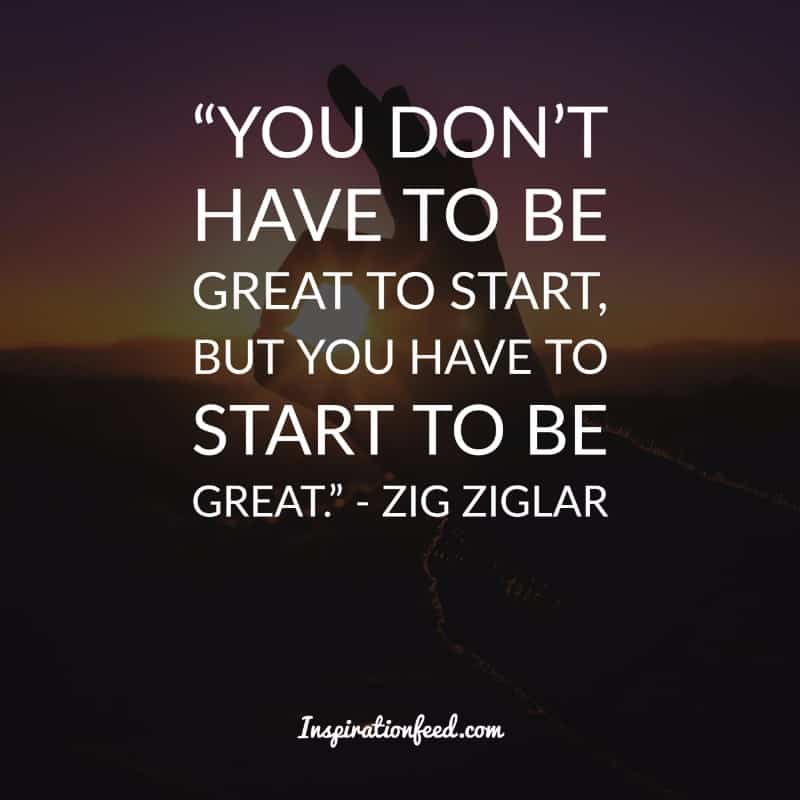 "You don't have to be great to start, but you have to start to be great." – Zig Ziglar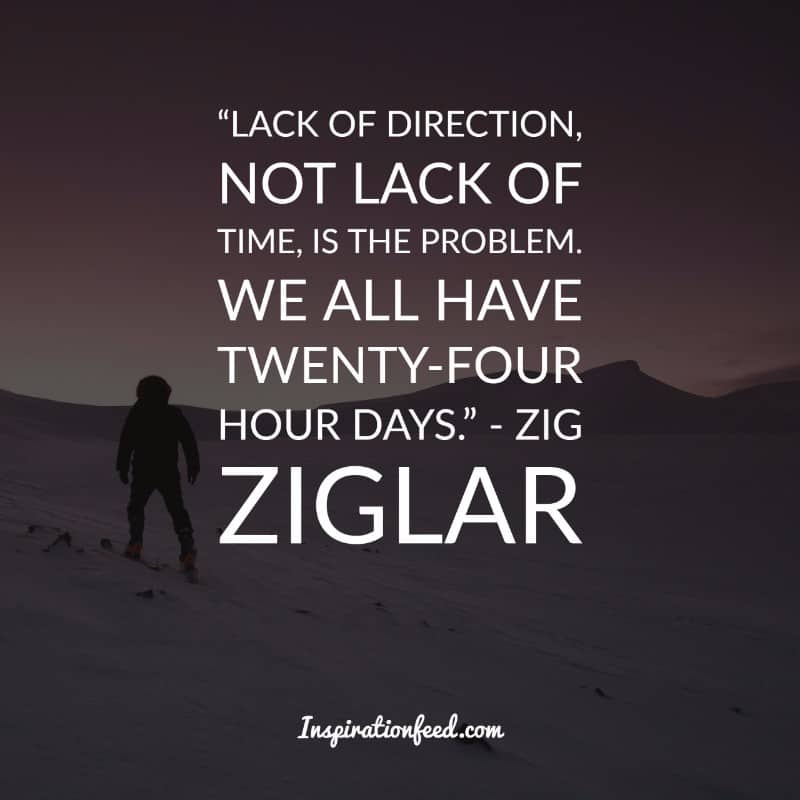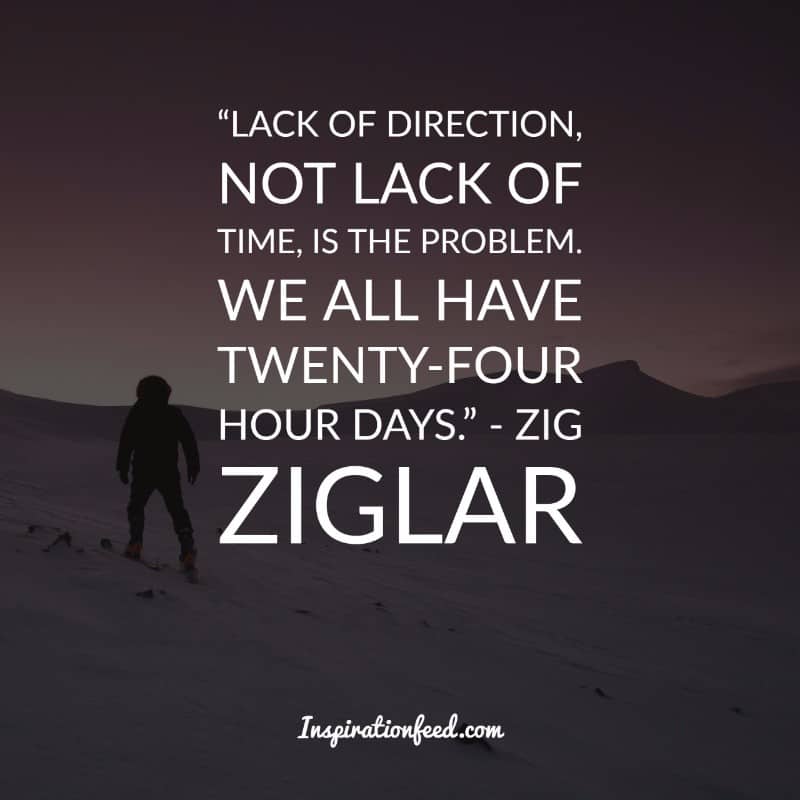 "Lack of direction, not lack of time, is the problem. We all have twenty-four hour days." – Zig Ziglar
"The chief cause of failure and unhappiness is trading what you want most for what you want right now." – Zig Ziglar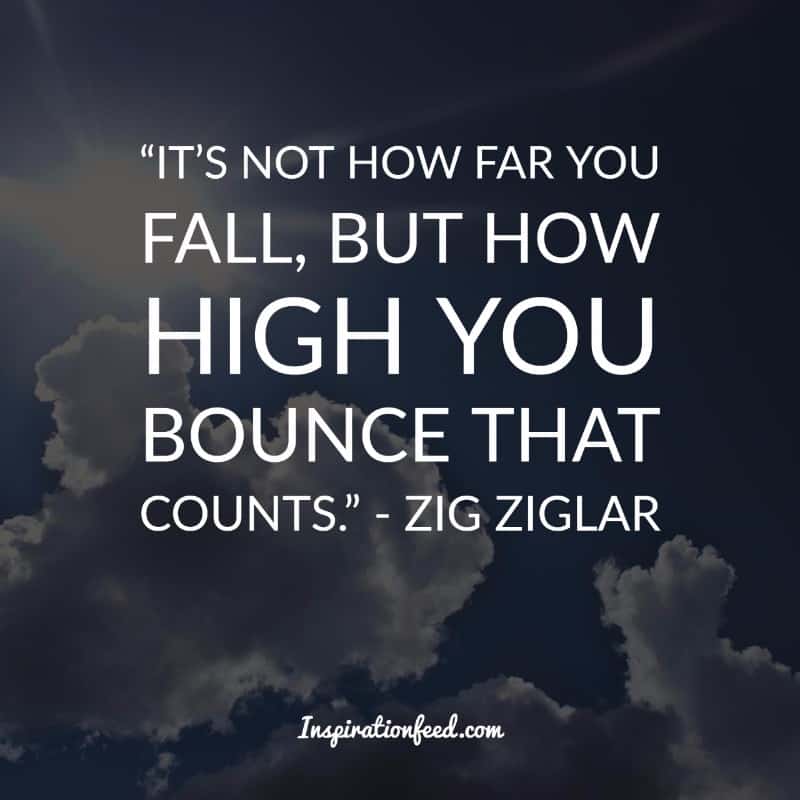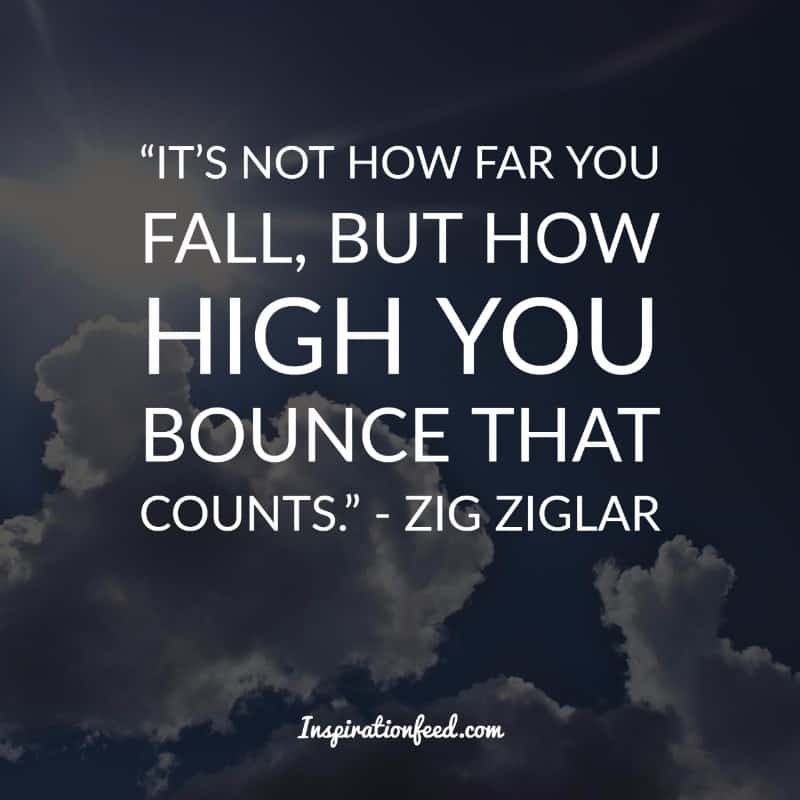 "It's not how far you fall, but how high you bounce that counts." – Zig Ziglar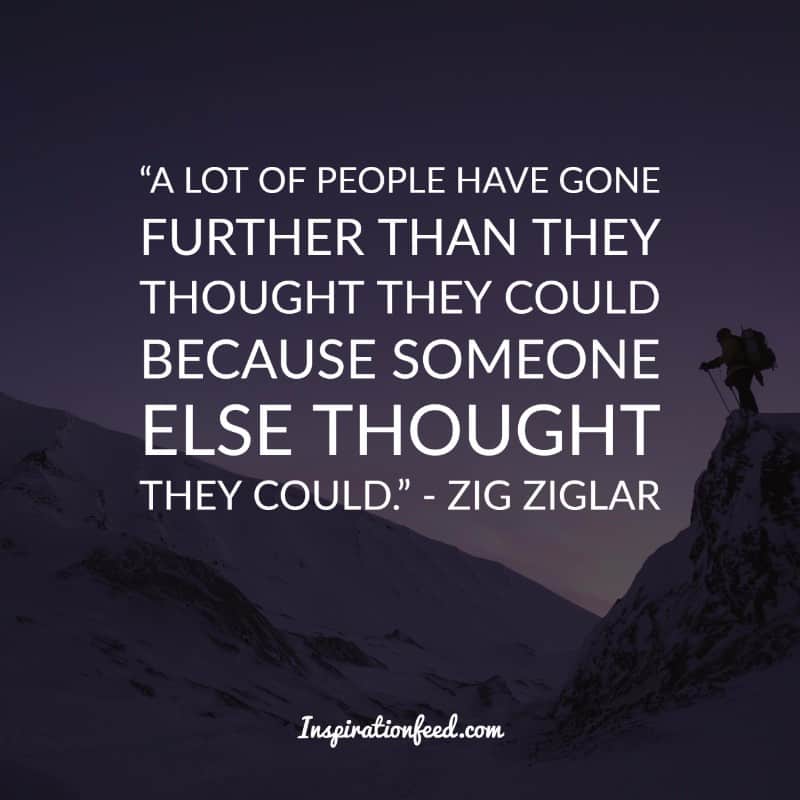 "A lot of people have gone further than they thought they could because someone else thought they could." – Zig Ziglar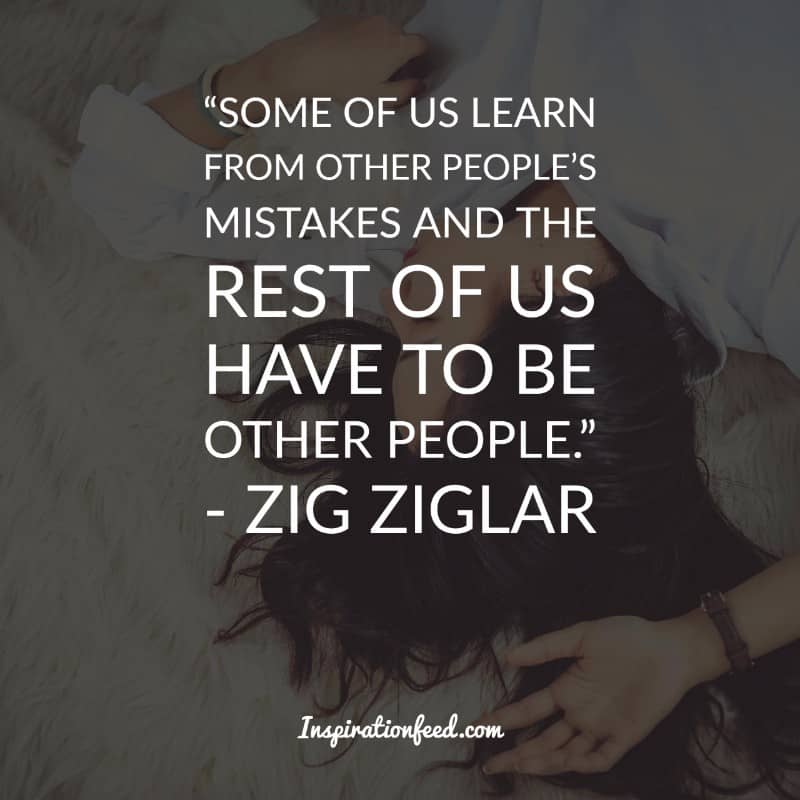 "Some of us learn from other people's mistakes and the rest of us have to be other people." – Zig Ziglar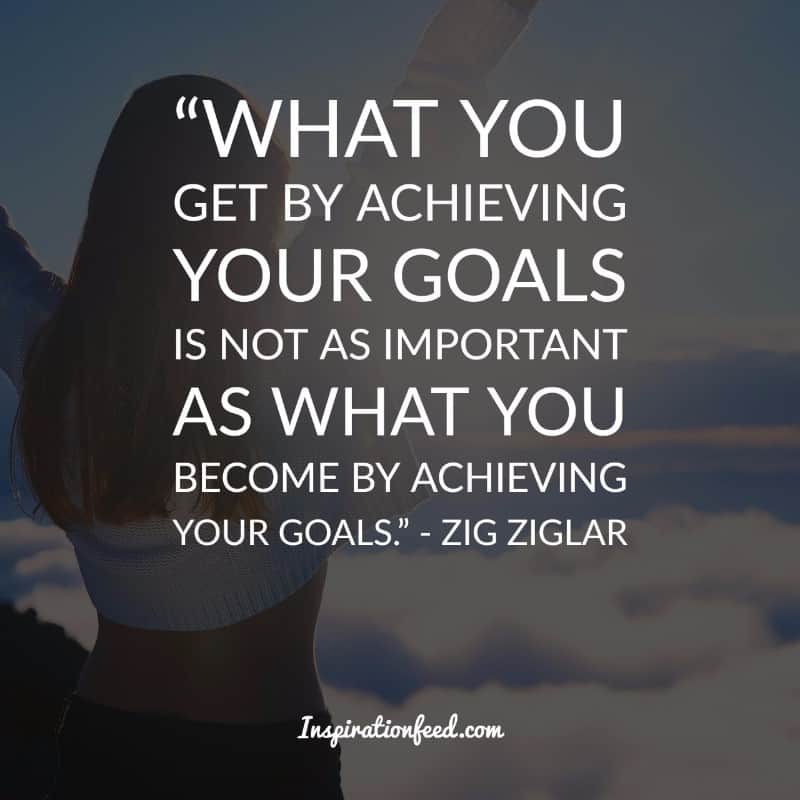 "What you get by achieving your goals is not as important as what you become by achieving your goals." – Zig Ziglar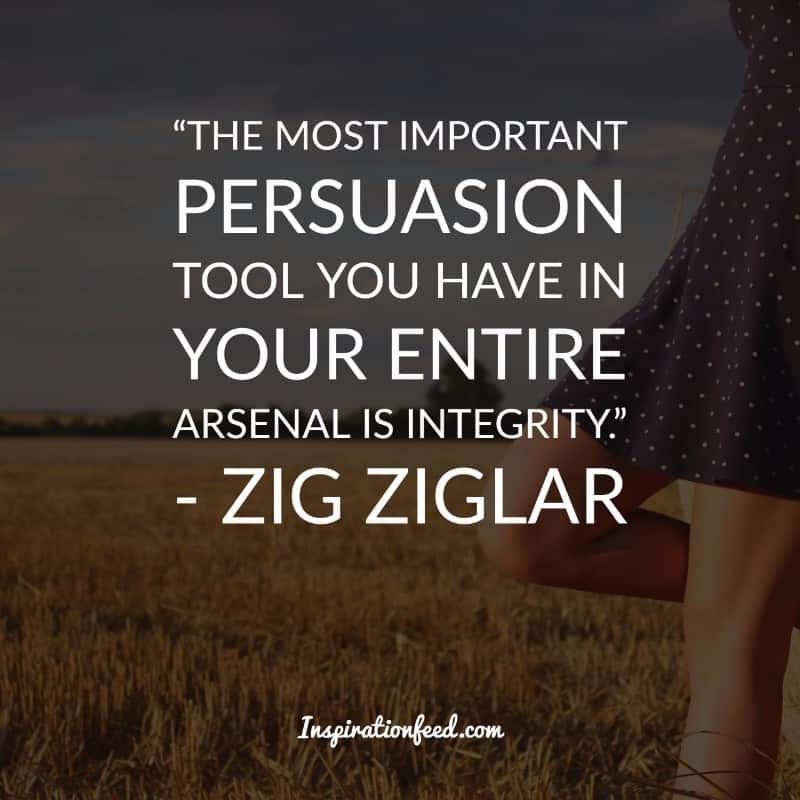 "The most important persuasion tool you have in your entire arsenal is integrity." – Zig Ziglar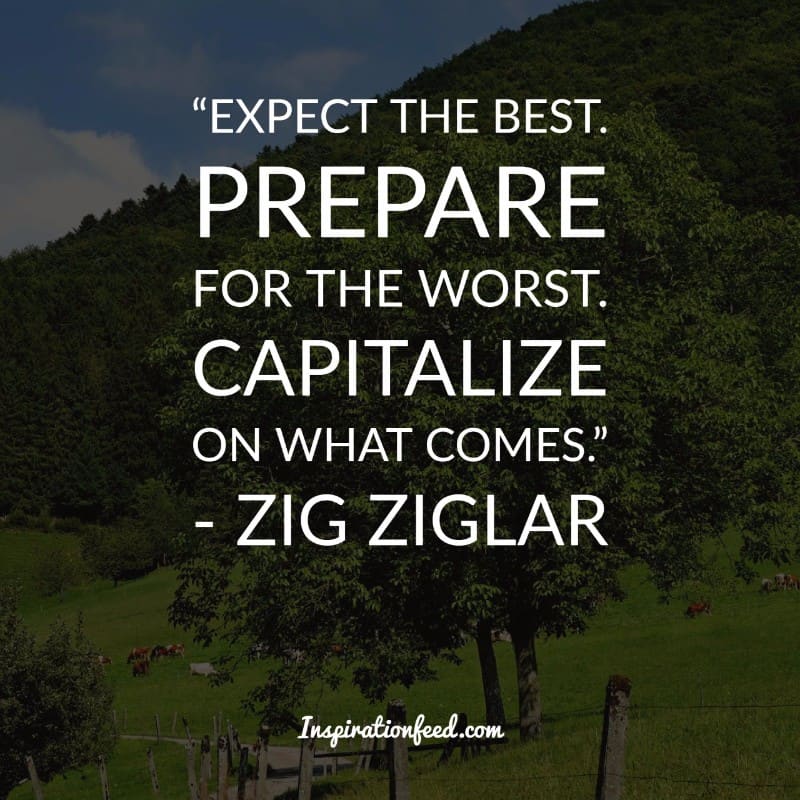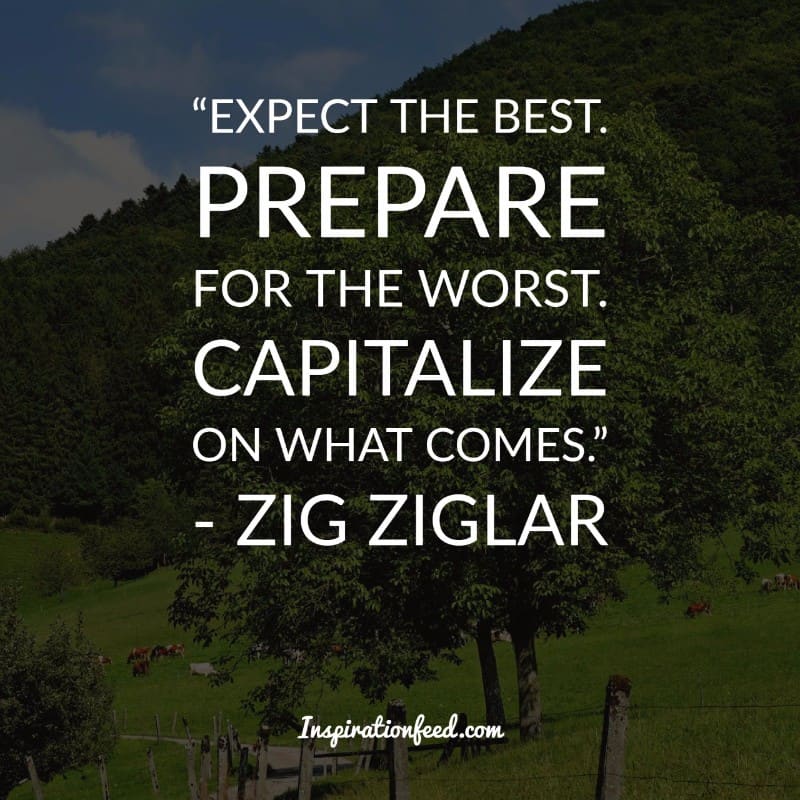 "Expect the best. Prepare for the worst. Capitalize on what comes." – Zig Ziglar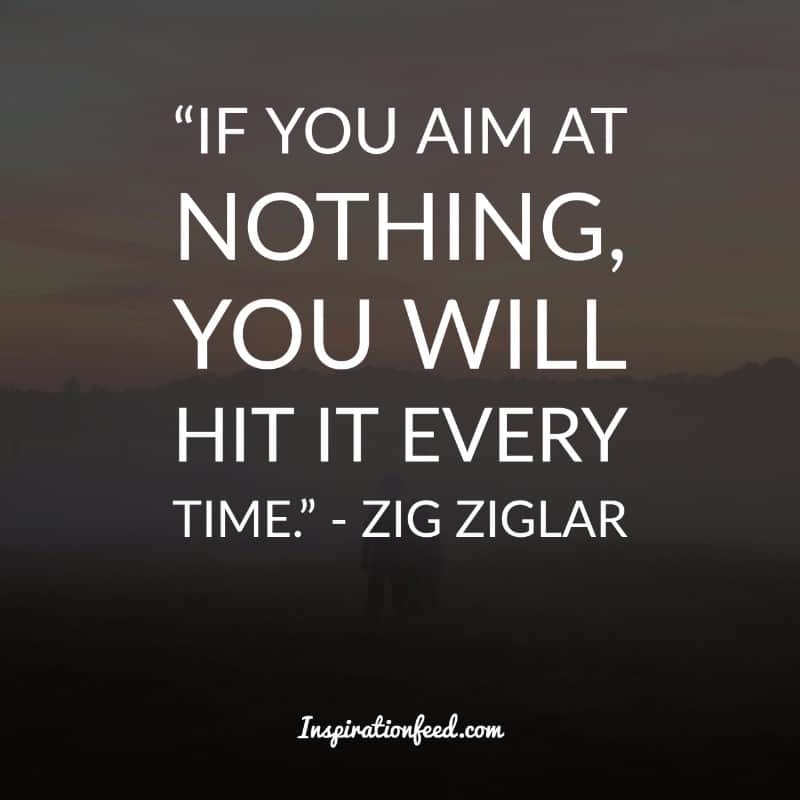 "If you aim at nothing, you will hit it every time." – Zig Ziglar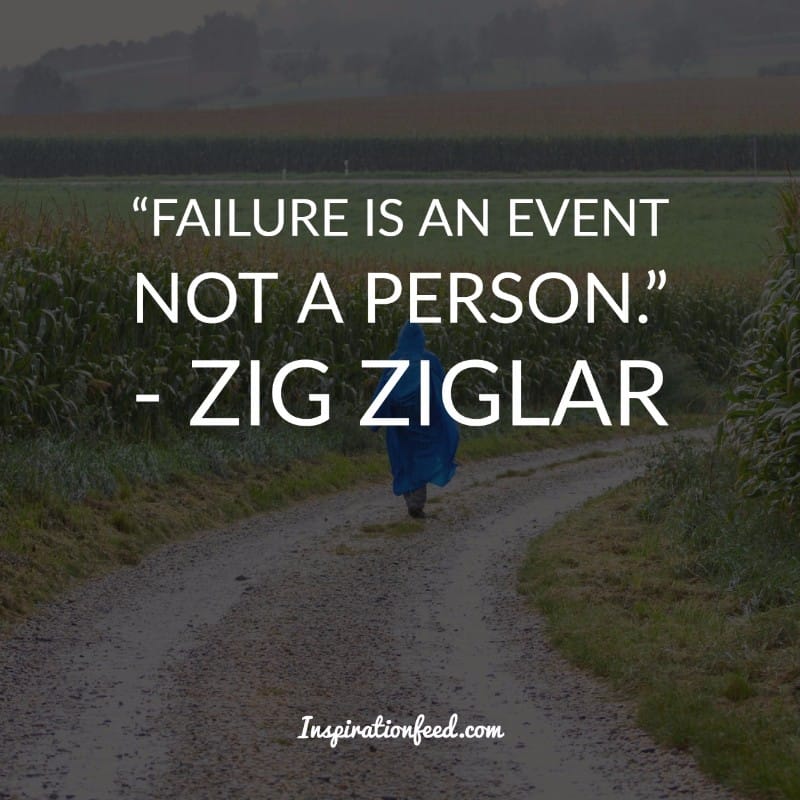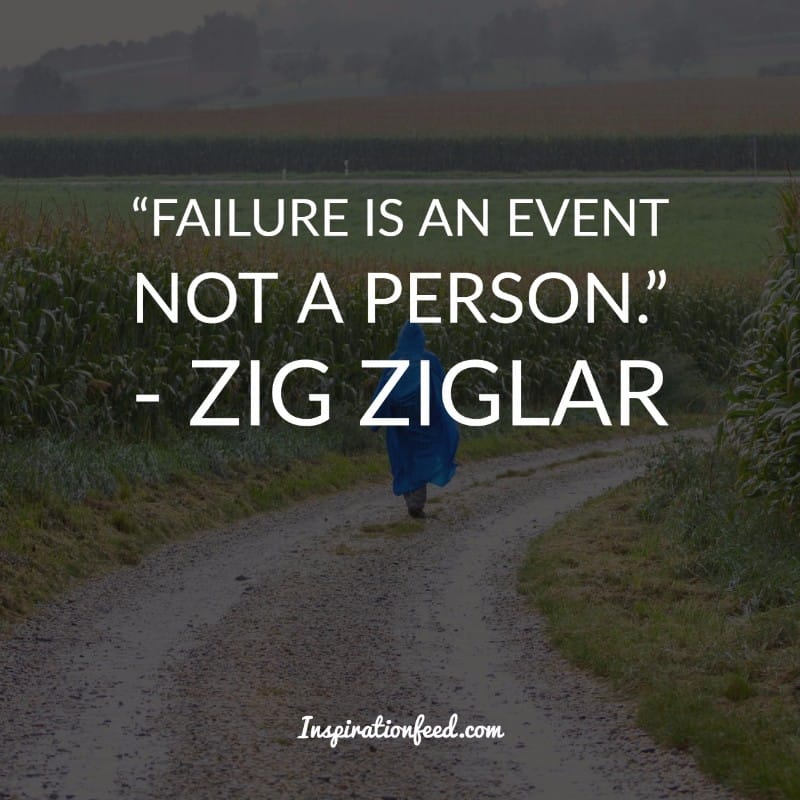 "Failure is an event not a person." – Zig Ziglar
"Don't count the things you do, do the things that count." – Zig Ziglar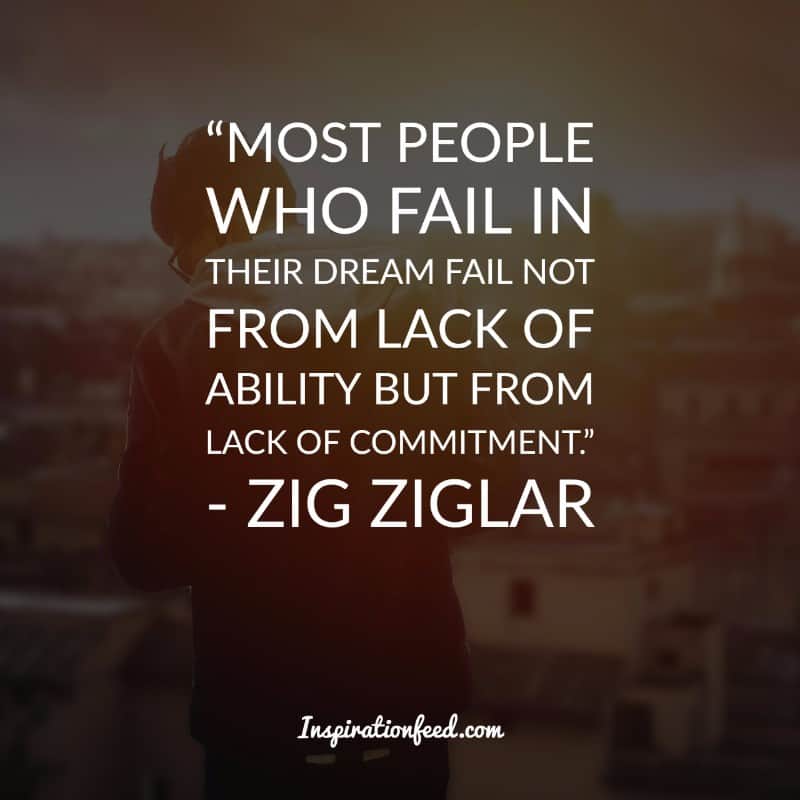 "Most people who fail in their dream fail not from lack of ability but from lack of commitment." – Zig Ziglar
"Always remember that your present situation is not your final destination. The best is yet to come." – Zig Ziglar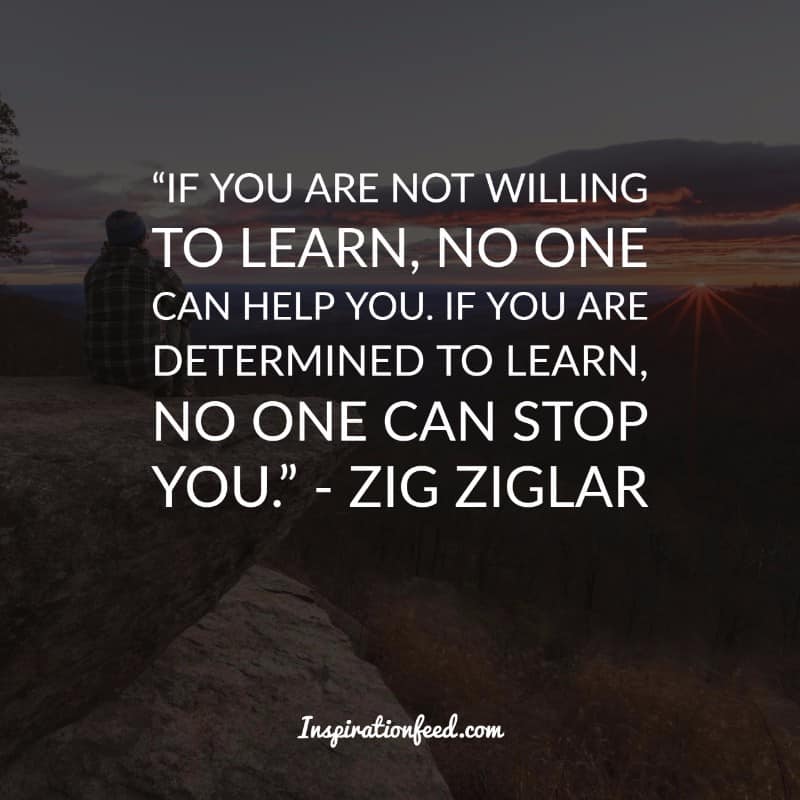 "If you are not willing to learn, no one can help you. If you are determined to learn, no one can stop you." – Zig Ziglar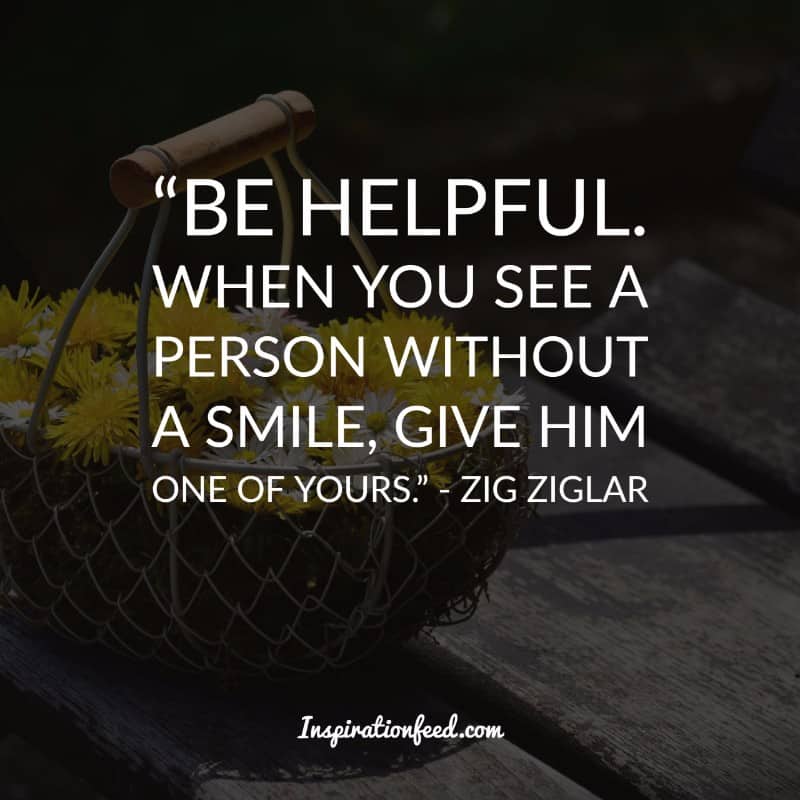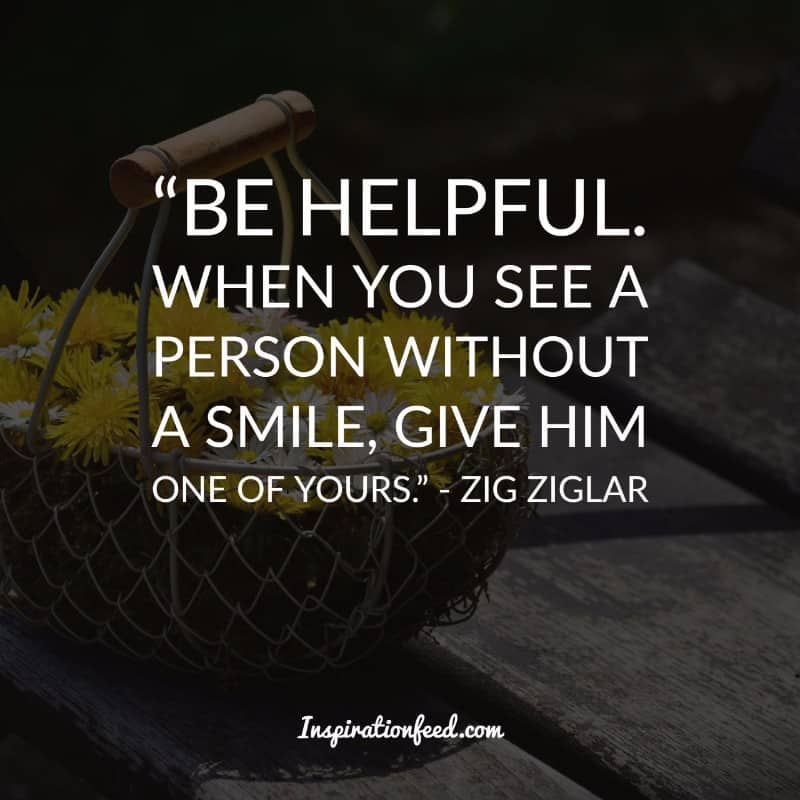 "Be helpful. When you see a person without a smile, give him one of yours." – Zig Ziglar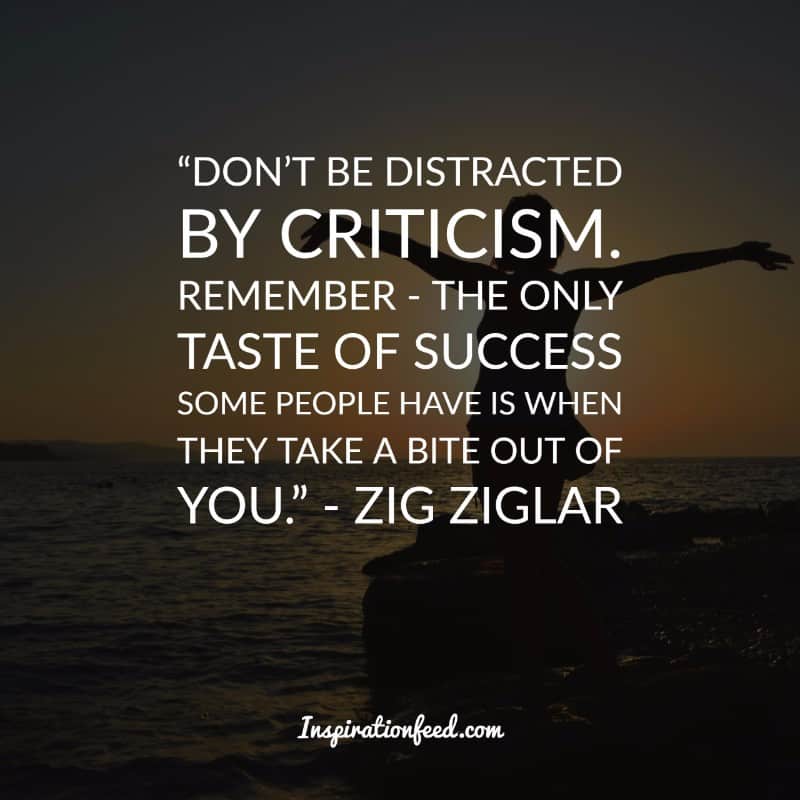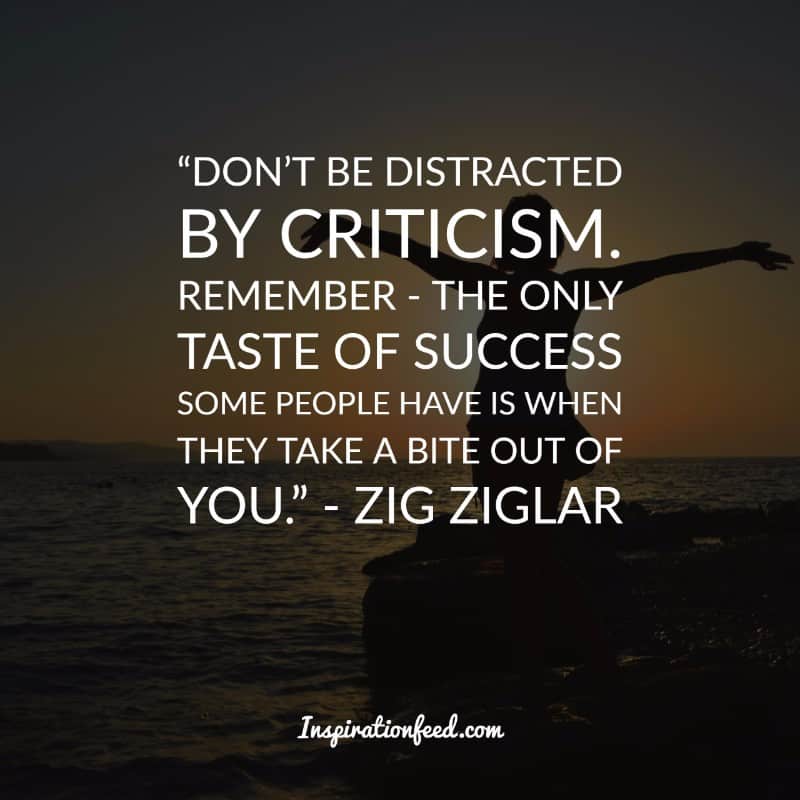 "Don't be distracted by criticism. Remember – the only taste of success some people have is when they take a bite out of you." – Zig Ziglar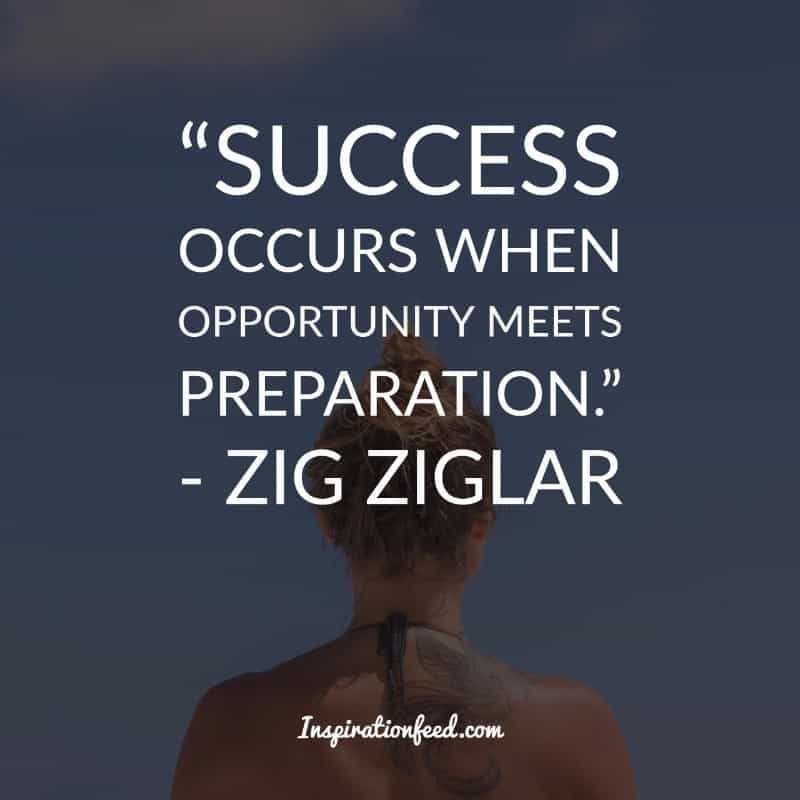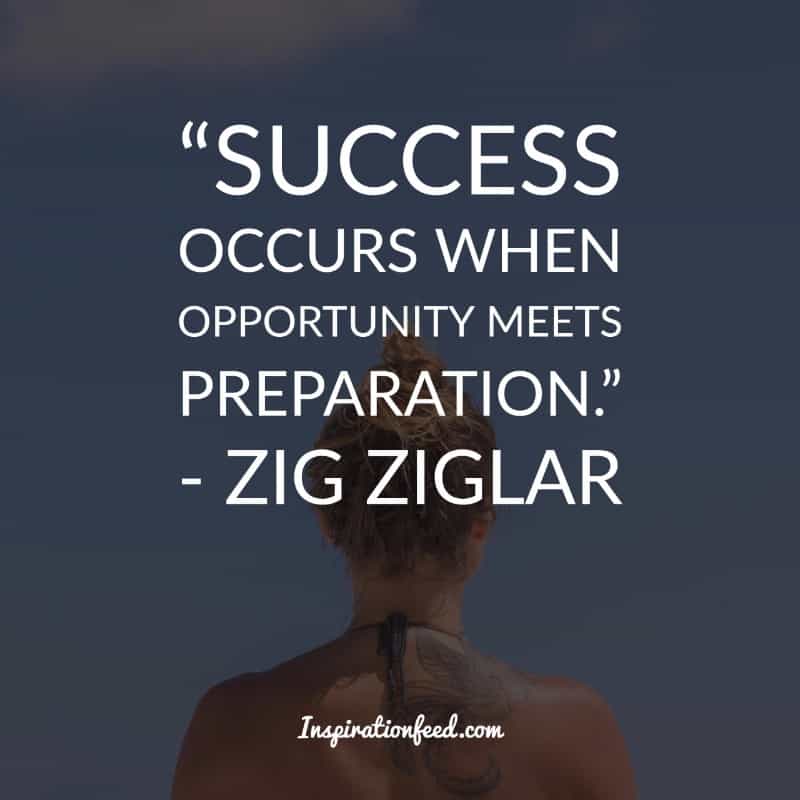 "Success occurs when opportunity meets preparation." – Zig Ziglar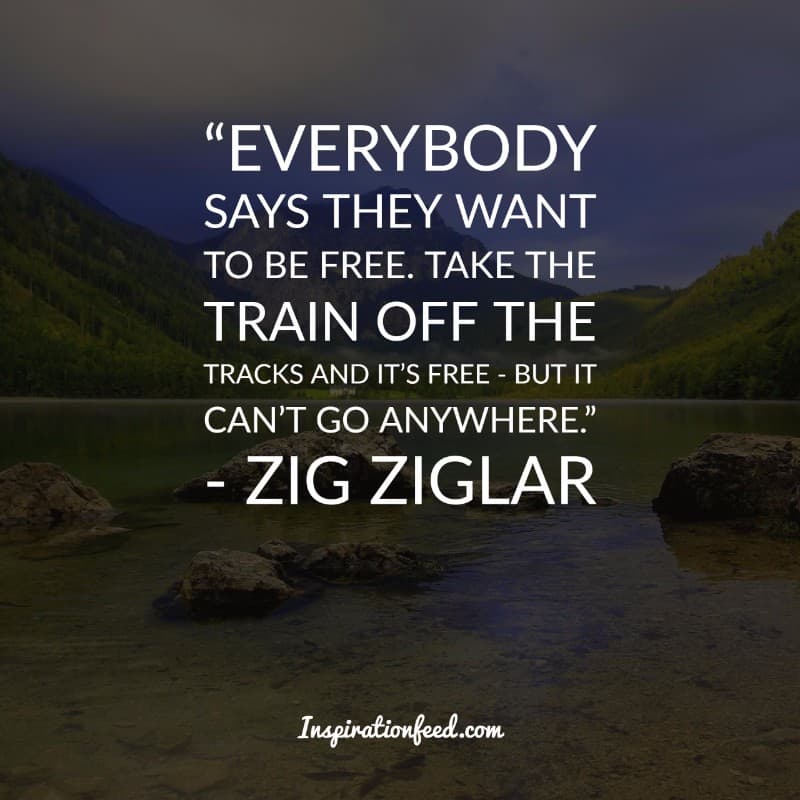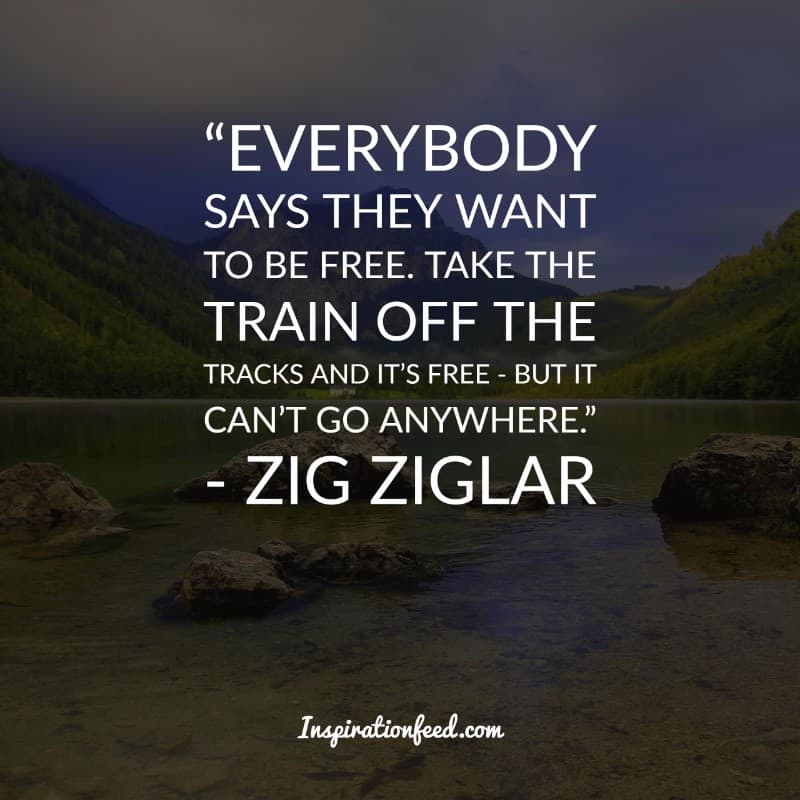 "Everybody says they want to be free. Take the train off the tracks and it's free – but it can't go anywhere." – Zig Ziglar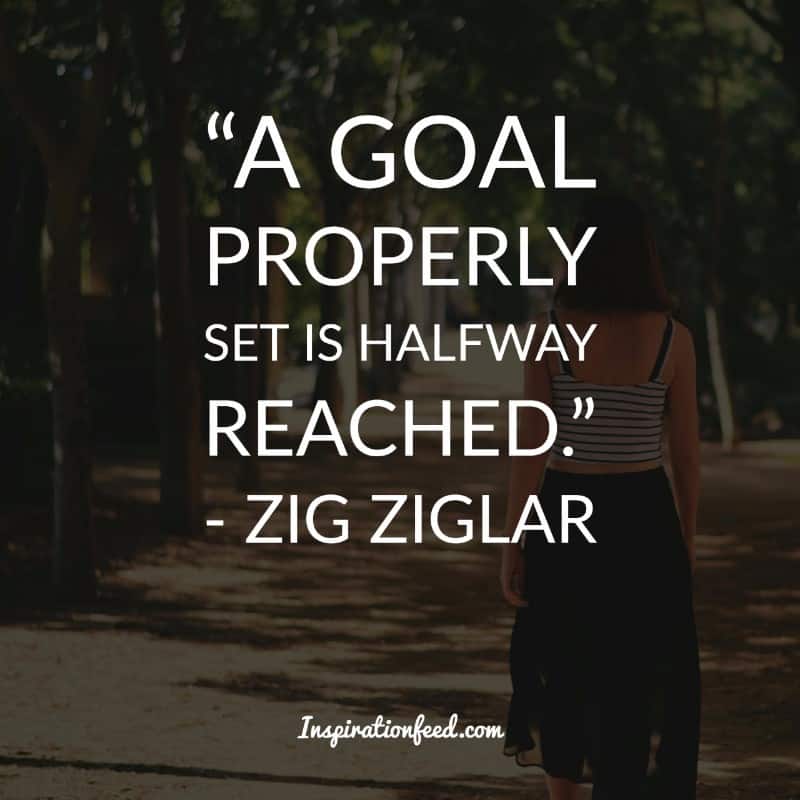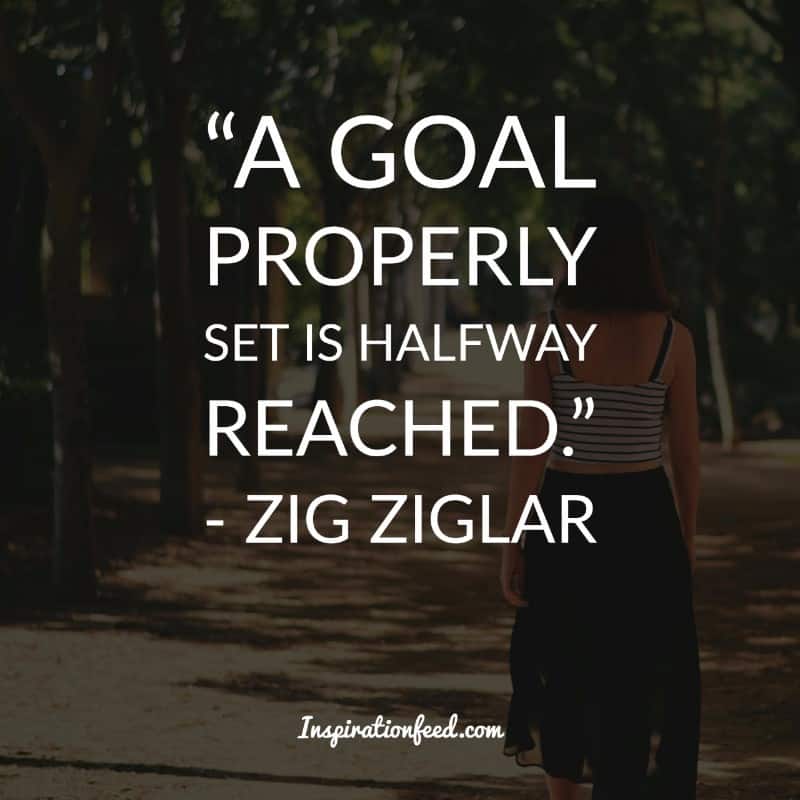 "A goal properly set is halfway reached." – Zig Ziglar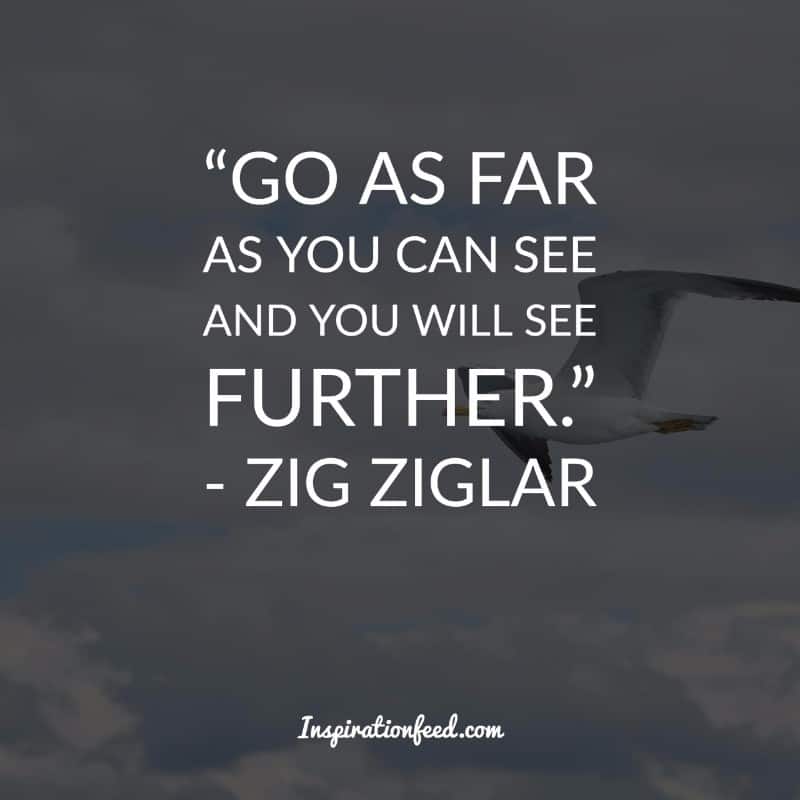 "Go as far as you can see and you will see further." – Zig Ziglar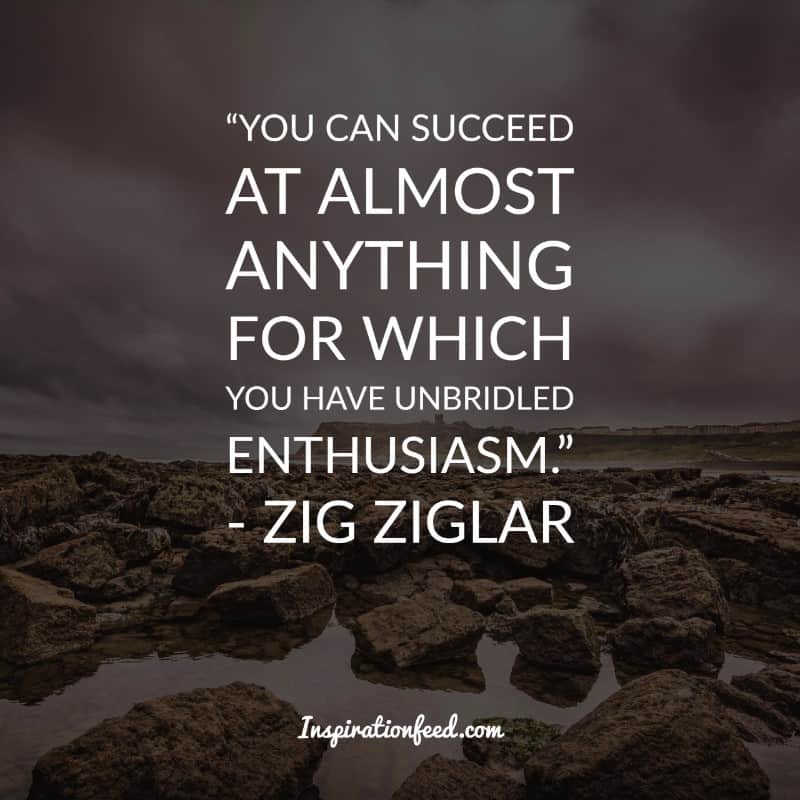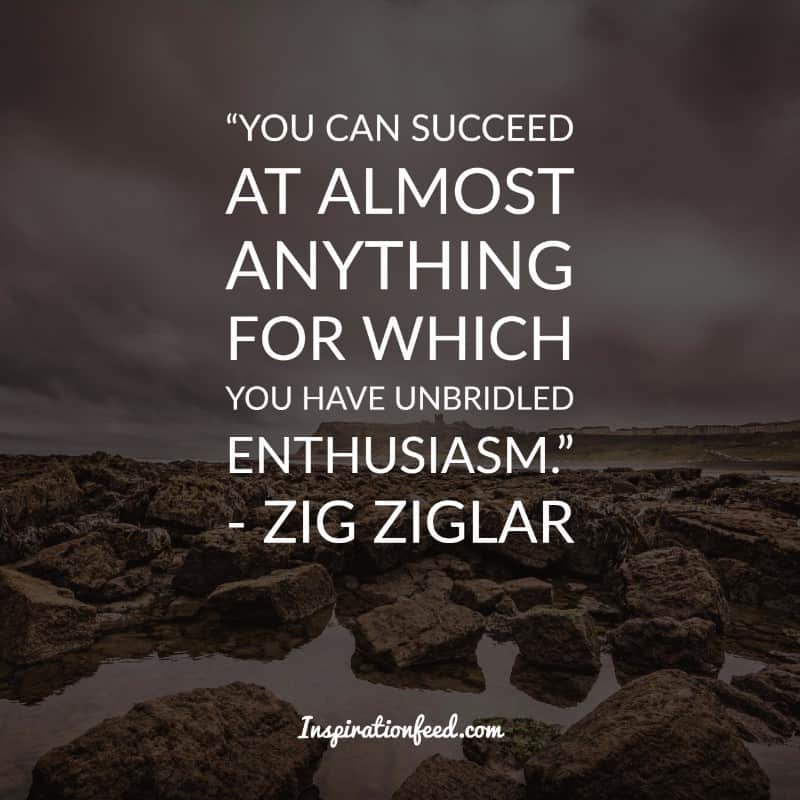 "You can succeed at almost anything for which you have unbridled enthusiasm." – Zig Ziglar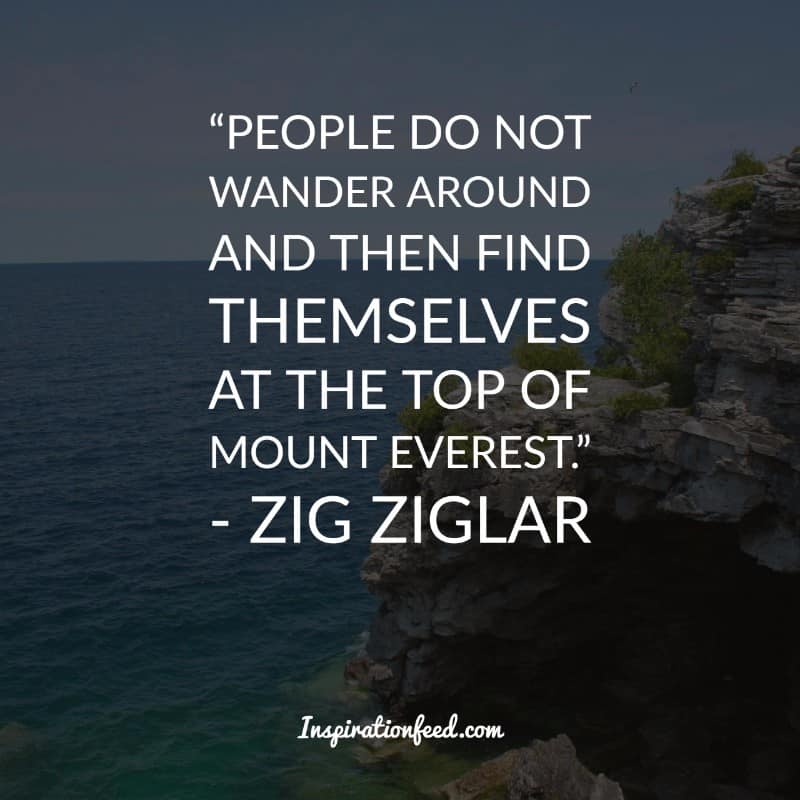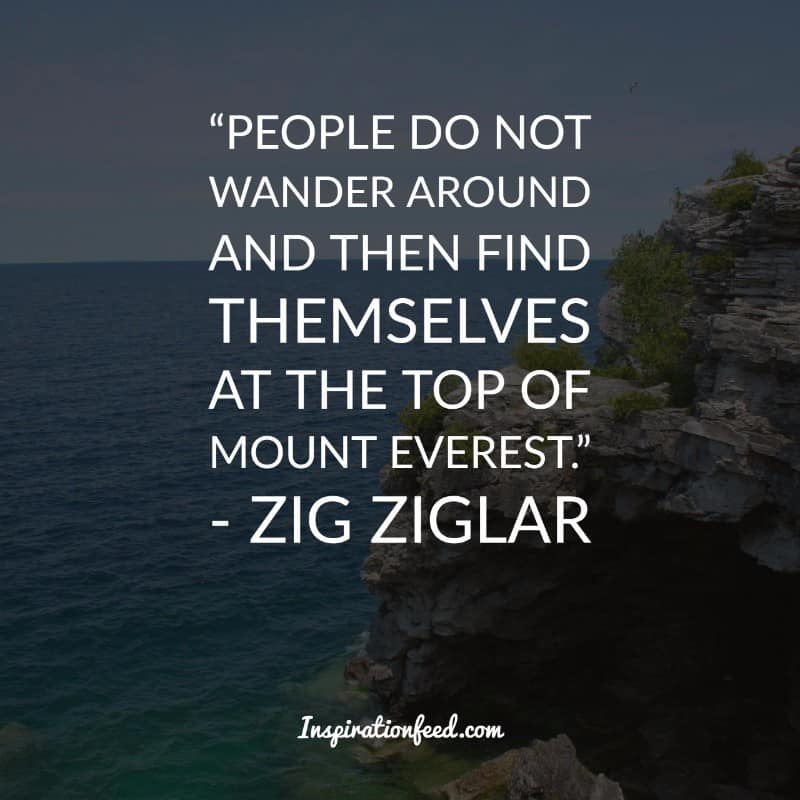 "People do not wander around and then find themselves at the top of Mount Everest." – Zig Ziglar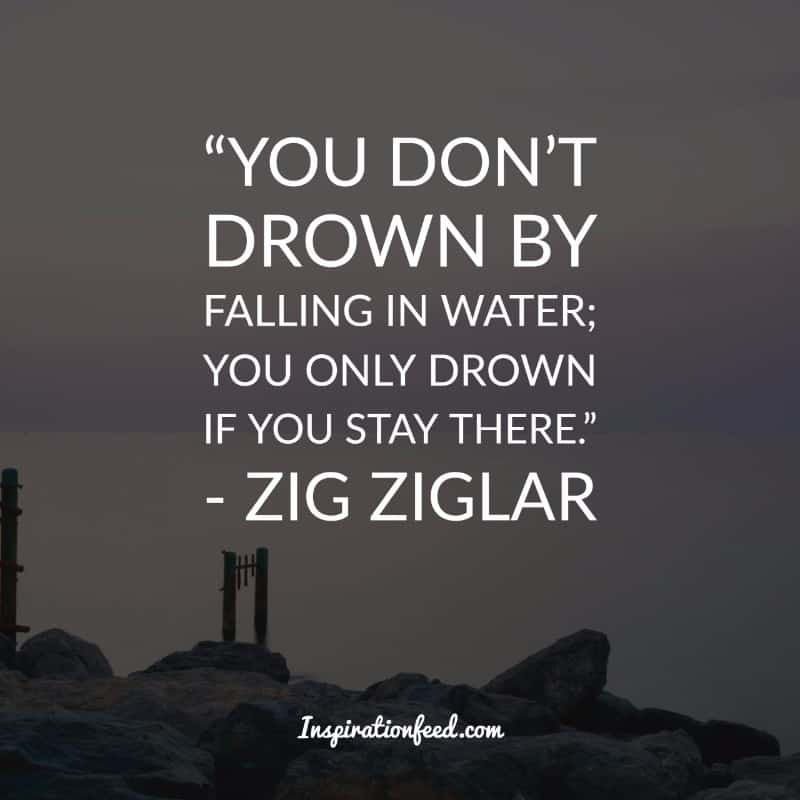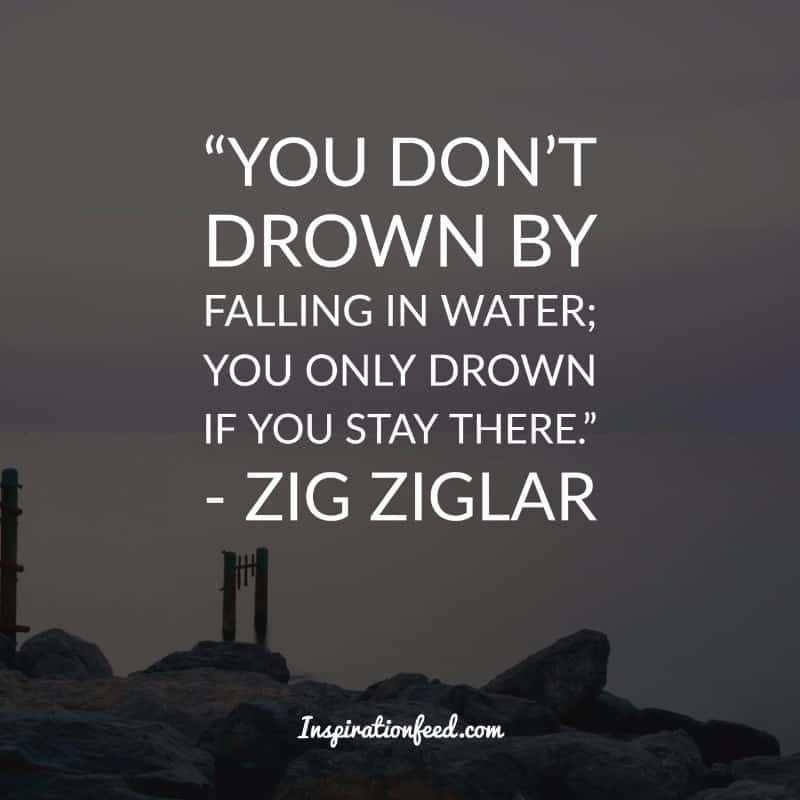 "You don't drown by falling in water; you only drown if you stay there." – Zig Ziglar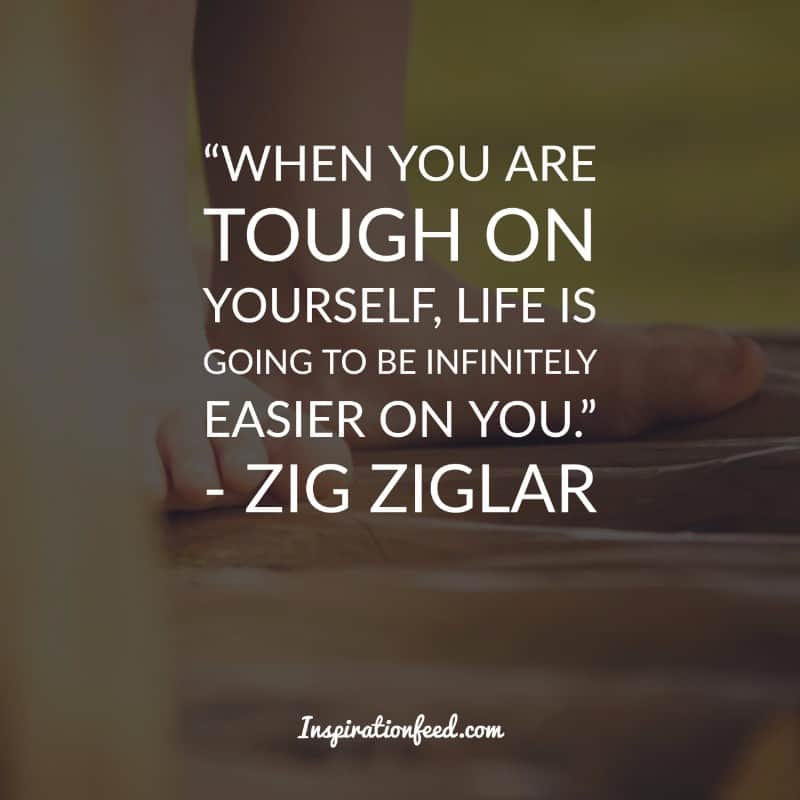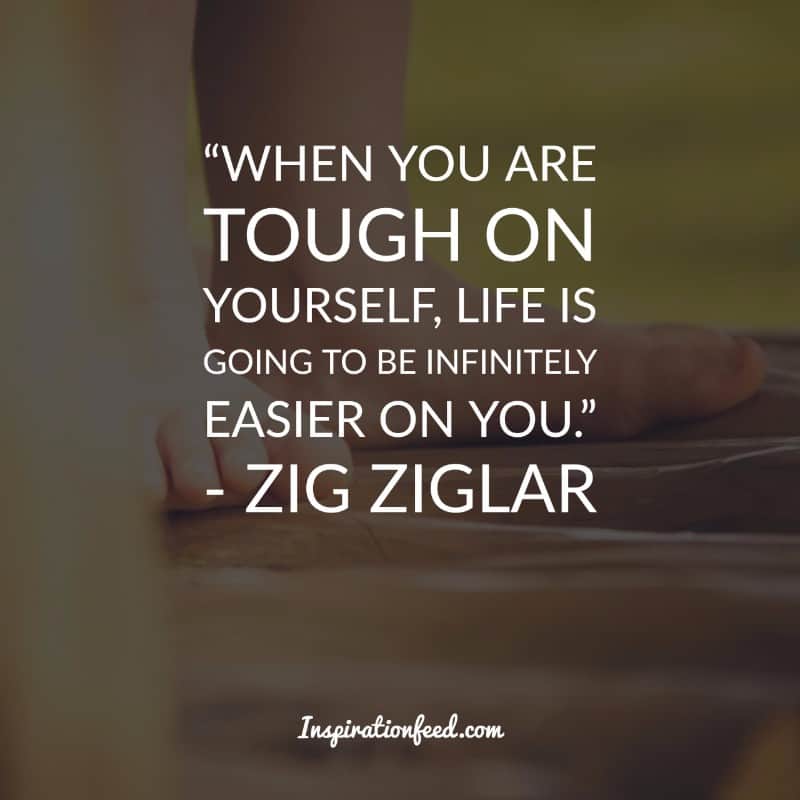 "When you are tough on yourself, life is going to be infinitely easier on you." – Zig Ziglar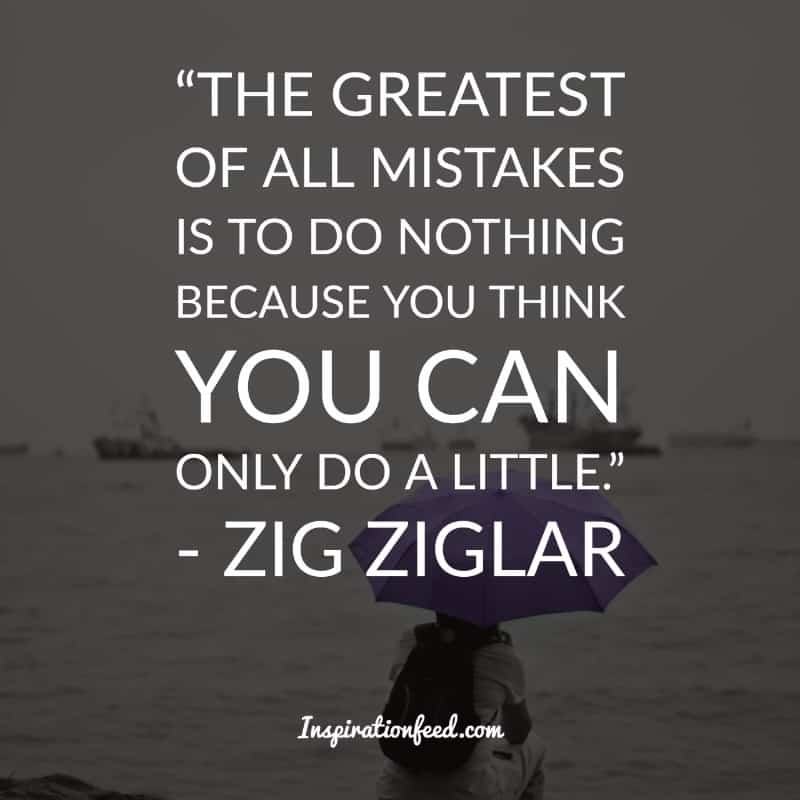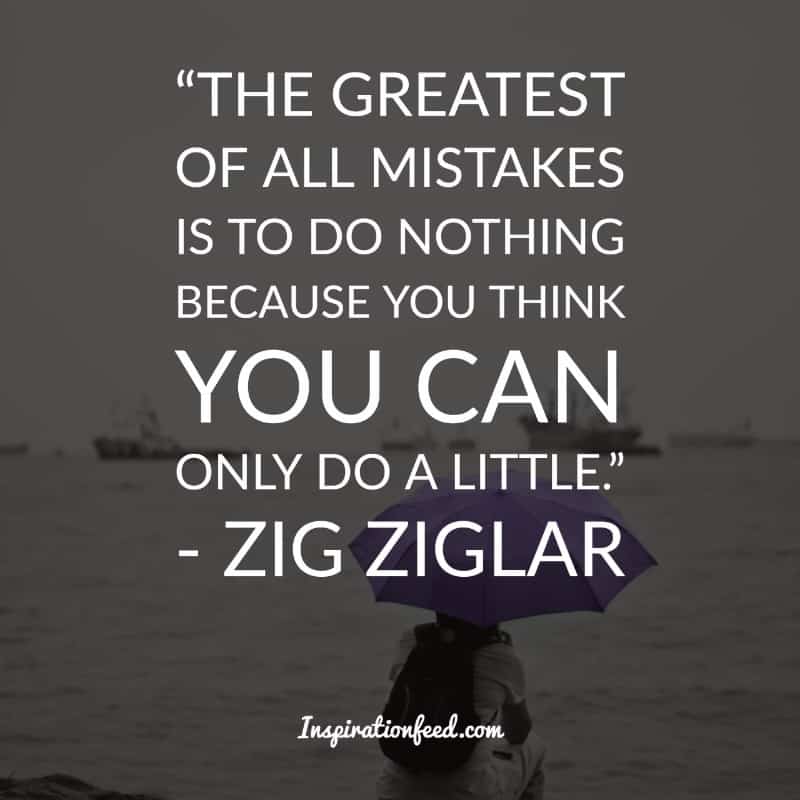 "The greatest of all mistakes is to do nothing because you think you can only do a little." – Zig Ziglar
"Outstanding people have one thing in common: an absolute sense of mission." – Zig Ziglar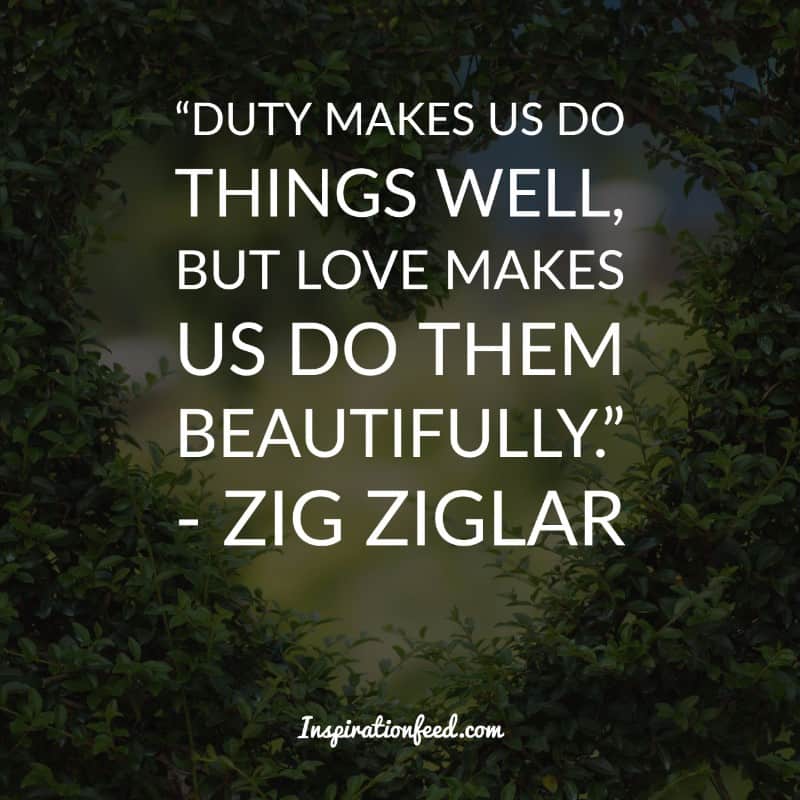 "Duty makes us do things well, but love makes us do them beautifully." – Zig Ziglar