Last Updated on March 8, 2022
If you're reading this piece right probably you're going to present your next big idea to your bosses, and by means of this presentation, you need to persuade them to accept proving that it can make couple million bucks.
You need to know your audience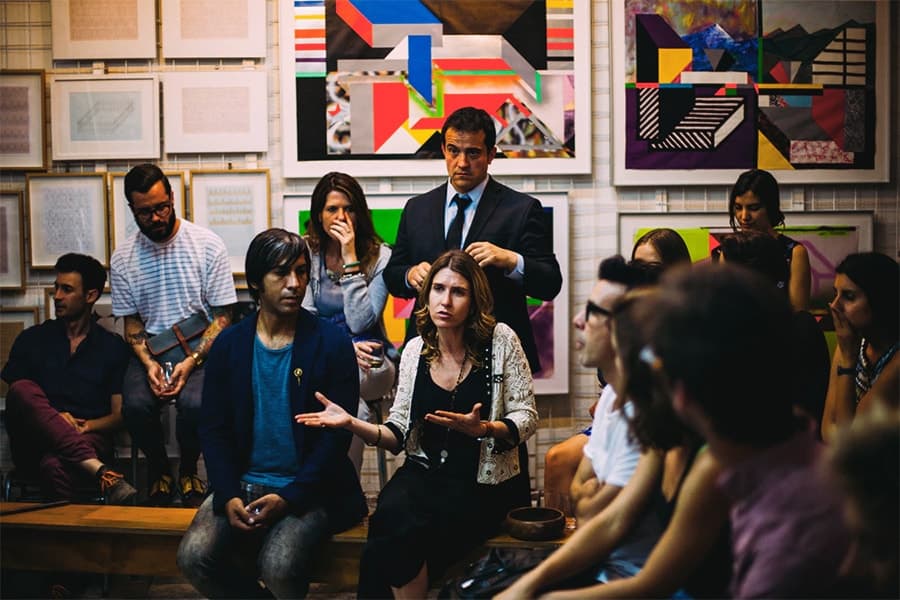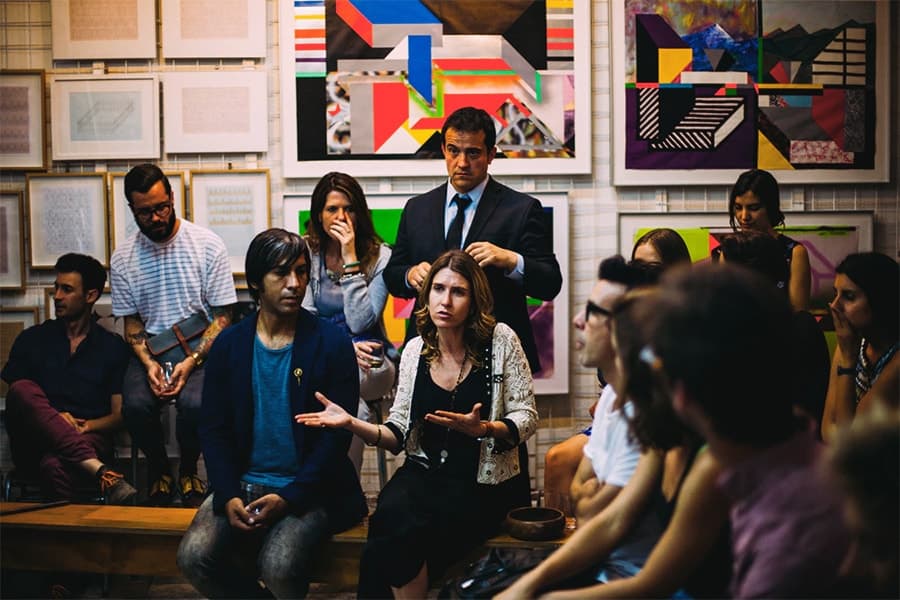 Regardless of the kind of meeting you're going to make a presentation on you need to know your audience, if the number of guests is limited you need to know the background of every member.
There's a few case when guys were lecturing retail gurus or teaching corporate marketing directors why social media marketing is important.
To avoid fails of this kind you need to know the people who will listen to your marketing plan presentation.
You can google their names, or refer LinkedIn to check out their background and experience.
As well as useful for content search, this quick and easy action will help you feel more confident the moment when you will be standing in front of them.
Get the background story
As well as the people in the room, you should also know the key issues or concerns that these people might be involved in, or they have been discussing recently.
Some of this will information noise not relevant to your subject, but you need to squeeze most important topics.
You can find the subjects of their concern at their social media accounts (Twitter, Facebook), Medium (they can spit out some stories speaking about things they are concerned about), or by asking your public contacts to get this sort of information.
Be ruthless in your presentation
When you're with the research, it's time to focus on your message.
No matter how much you have to say you need to present your information in a clear way, so they won't get confused by the data you provide them with.
In case there's too much data in a form of digits, make sure you have enough proof that back those digits.
#1 Your PowerPoint presentation should be clear.
#2 Be ruthless in what you present – simplicity and brevity are essential, as long as it has a sound grounding, in fact, will always work well in those high-level settings.
If you know your stuff well, you can always talk about the contents of a really well-designed slide and go into detail if and when asked… But!
You need to stick to the 10/20/30 rule introduced by Guy Kawasaki. Here "10" stands for the number of slides, "20" for the amount of time your speech should last, and "30" is the size of the font on slides of your presentation.
In case your marketing plan exceeds 10 pages of printed text, make sure you have a copy for every significant member among your listeners.
To make sure that your presentation stands out here, I have a few examples of Marketing PowerPoint Templates that will help you create beautiful slides for your marketing plan.
Here they come.
Alpha Presentation Powerpoint Template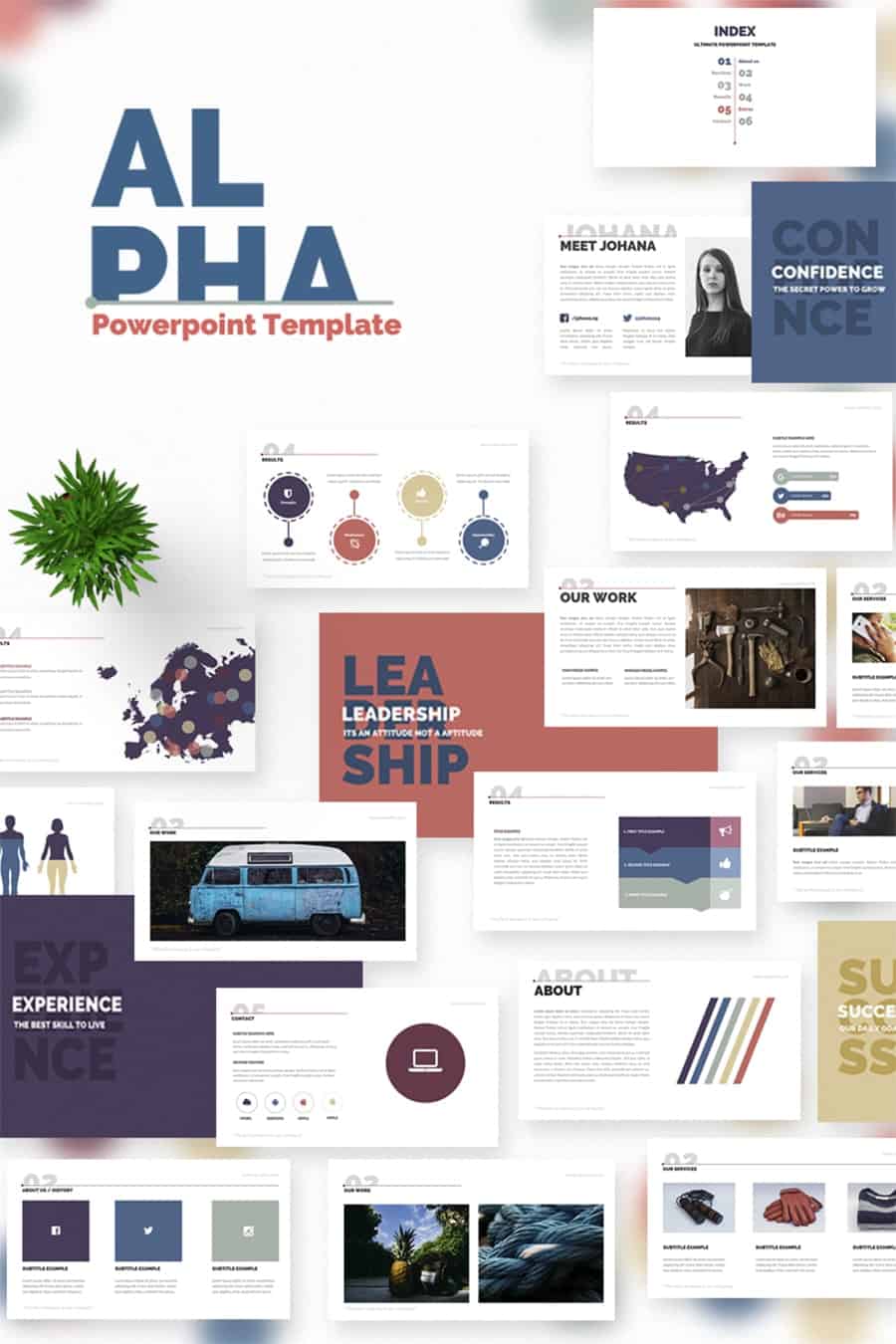 This is a fully-editable template contains that contains 60 unique slides.
Marketing Agency Powerpoint Template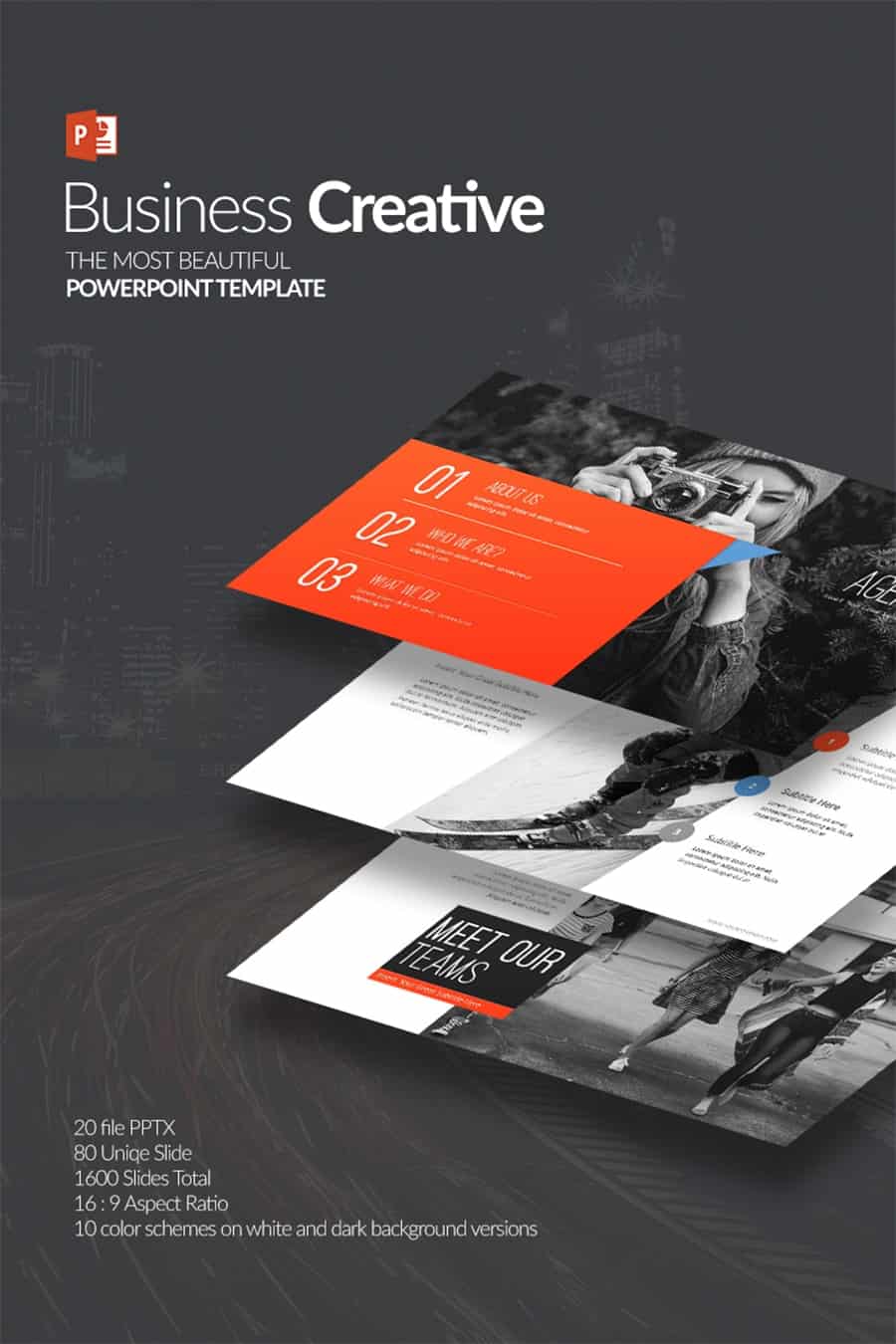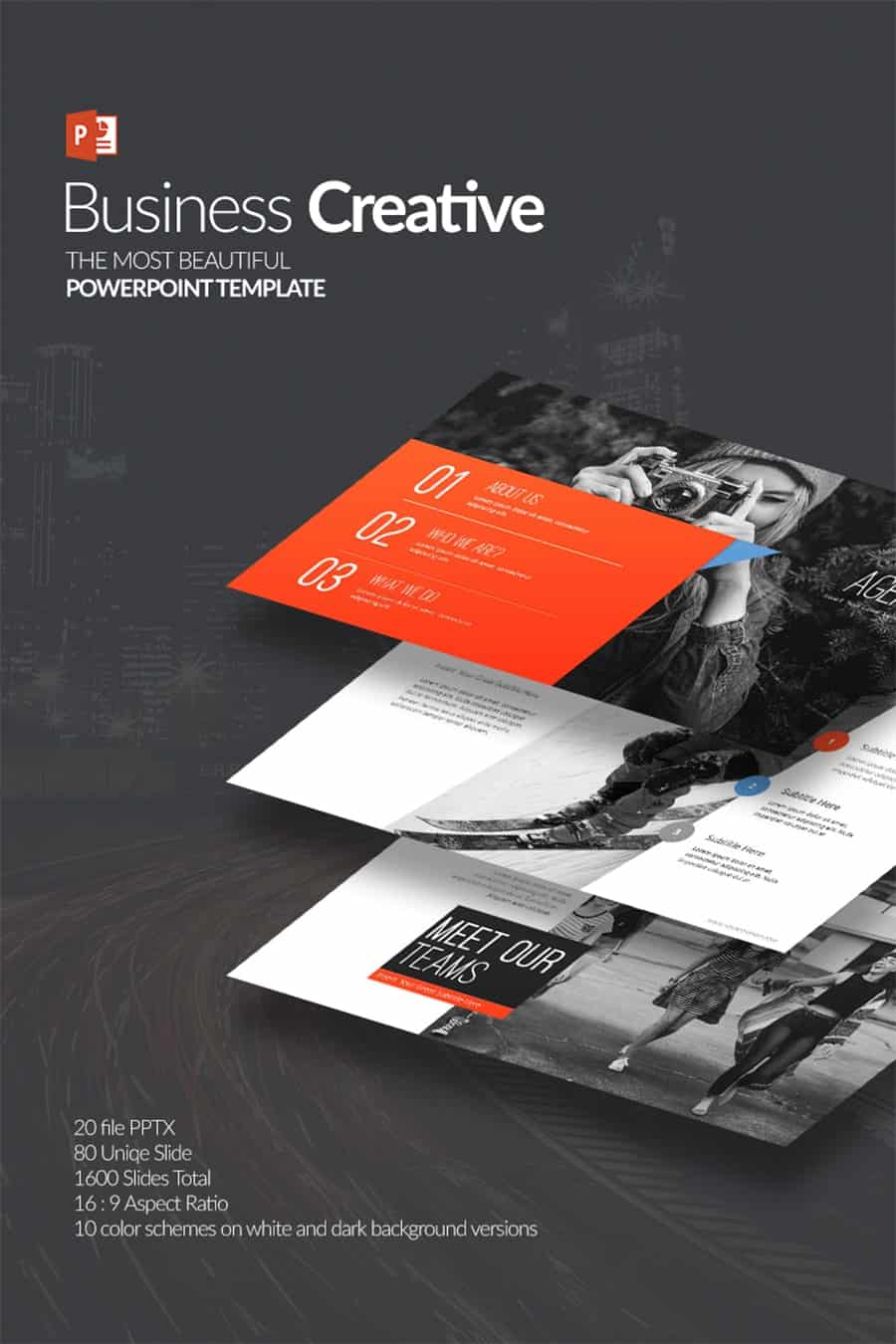 Another example of a beautiful Powerpoint presentation that includes 80 unique slides. All charts included in this presentation can be edited via Excel.
Marketing Idea Powerpoint Template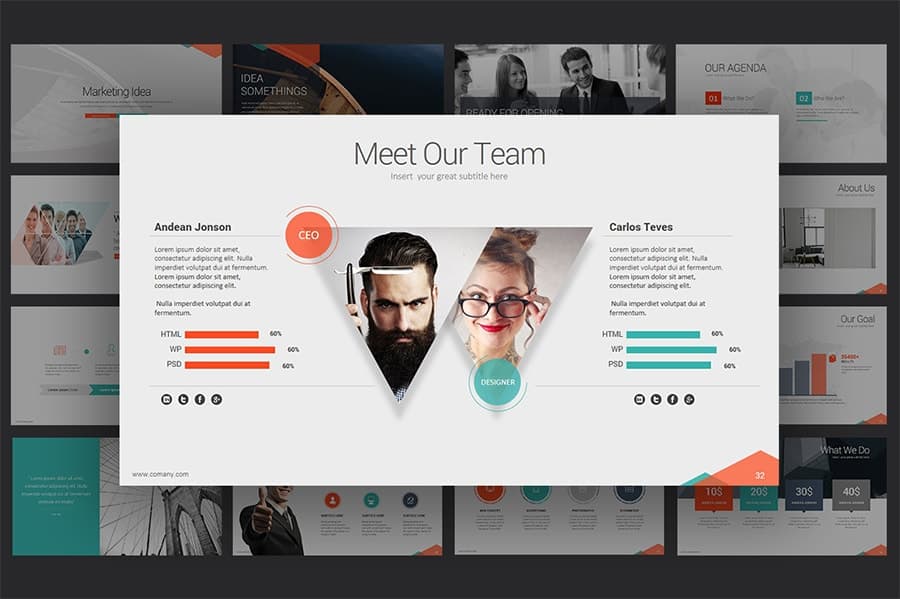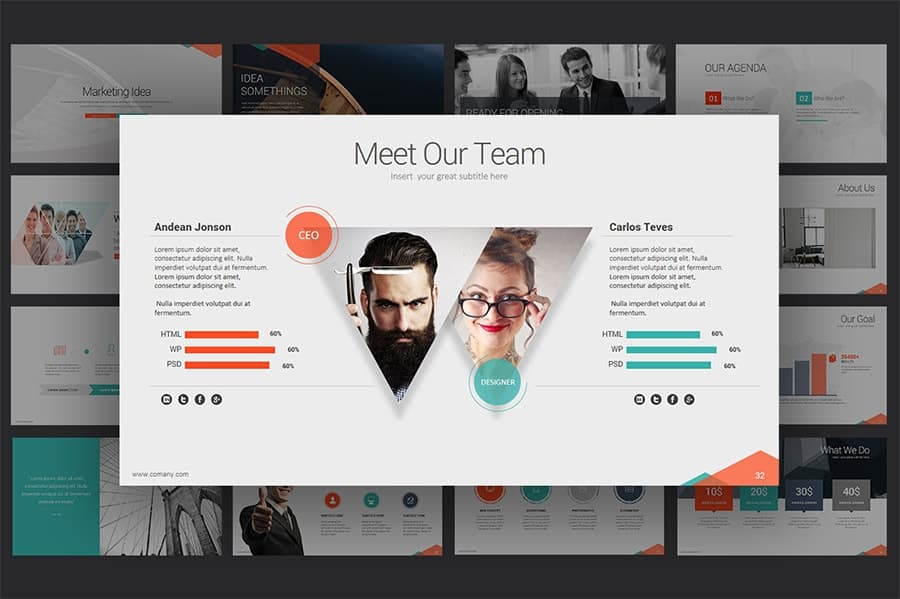 This template has around 2000 slides available in 10 color schemes.
Avoid jargon
This may sound a little bit obvious, but I think it's worth repeating.
It's tempting to put some slang into the presentation hoping to break the ice, but it's pretty well acknowledged that instead of making people feel at ease with your speech, it can make people feel detached from the content.
Best to be clear and to the point.
Know your numbers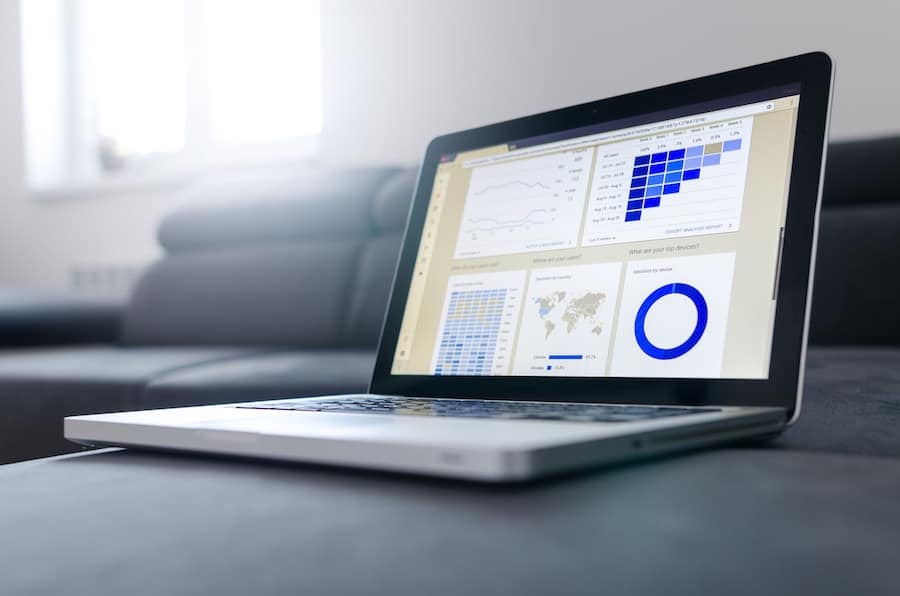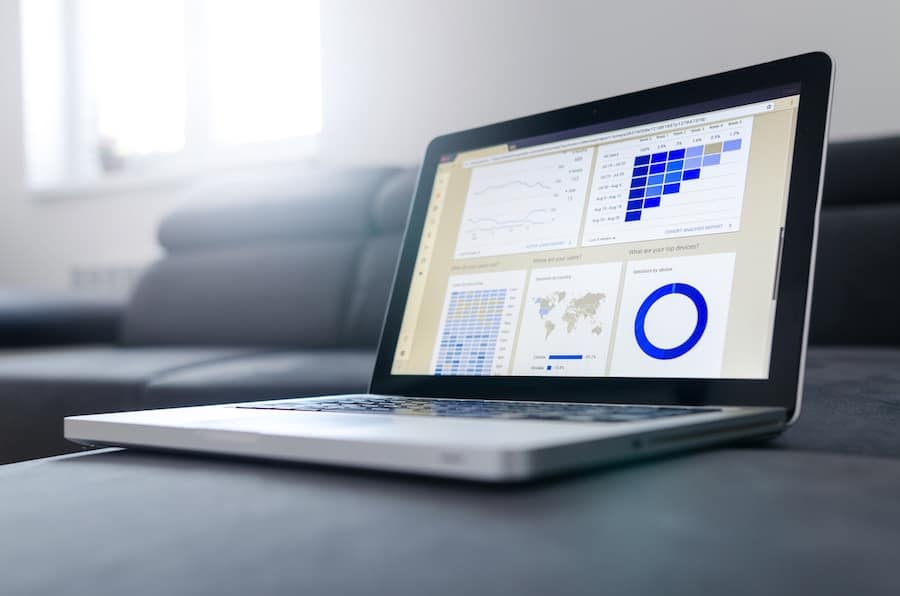 If presenting figures – or research – know your numbers. Numbers of tickets, financial capacity, % of visitors – all of the figures presented need to be understood.
If there is something you are not sure on (there is always a bit of the sales report or a research % that is sent to test us and our understanding!) then just take time to find out and ensure you can explain it to yourself and others in layman's terms. If you don't, you can guarantee it's the one question you'll get during the meeting.
Never pretend to know something you don't
There is no shame in having to check something out. The latest sales figures or repeat visitor numbers or the answer to a very specific question on digital can allude to everyone – even on the best day.
The worst thing you can do is bluff it. If found out it will diminish your personal standing with the whole board. Better to say you will find out and it will be circulated your response with the minutes.
Always offer opportunity for questions
It's rarely done in board meeting situations where the presenter solicits questions or feedback – or even rarer still offers the members the opportunity to connect later should they have any other questions.
But placing your report open for questions – and being able to handle those questions, is a great way to elevate your confidence, and those who are listening to you. As well as create direct links and build allies within the board members.
A bit of preparation goes a long way…
It's really easy – and completely human nature – to put off the thing you are dreading most, and focus on the immediate issues of the day – ad sign off, sales figures, front of house problems.
But carving out some time to commit to the background research, preparation will not only improve your content, but it will give you the healthy dose of confidence you need to make a presentation such as this a positive and professionally rewarding experience.