Over the last few years, the term cryptocurrencies have been gathering pace and significance.
But, what exactly are cryptocurrencies?
In explicit terms, cryptocurrency is a digital money created from codes.
Upon their introduction, they seem unfamiliar and scary, just like the credit cards in their early days, but right now, they are rapidly gaining value in the eye of the public.
Maybe you've heard your friends talk about trading bitcoins, ether and the likes.
And you are wondering how they trade these things and earn money. Well, these are all forms of cryptocurrencies, which are kept safe by the Blockchain Technology.
These days it is almost impossible to go a few days without hearing about the latest crypto drama.
We hear about how litecoin is reaching a new high or how bitcoin is hitting a new low.
Chances are, you've also thought about how you could make money from cryptocurrencies.
And with good Cryptocurrency Business ideas, you can explore these digital currencies in more ways than just trading Bitcoins or Litecoin.
Trade Cryptocurrency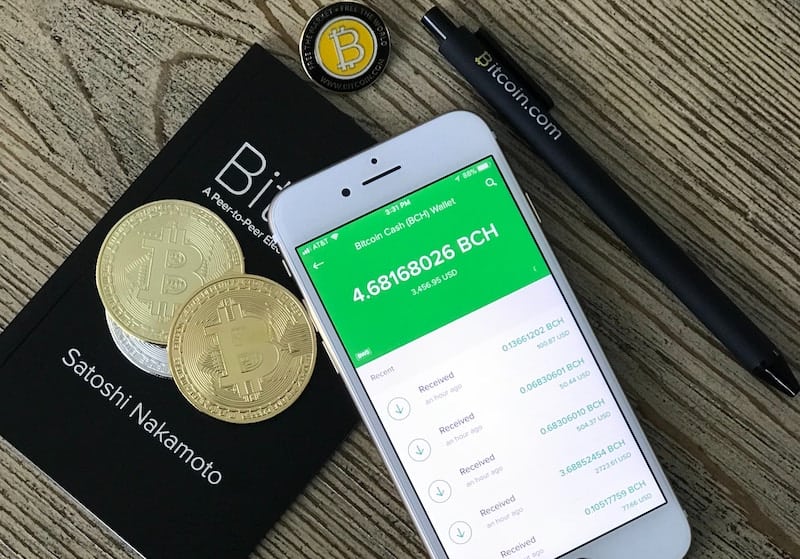 The first and the quickest way to make money with cryptocurrency is to buy and sell coins.
There are some cryptocurrency exchange platforms where you can trade coins to keep in your wallet.
To get started, you will need to sign up with any exchange of your choosing, because there are many popular exchanges out there today.
Once you've successfully created an account, you will then purchase coins at the flat market rate of the coins, and then keep them in your wallet until you are ready to sell.
You may choose to sell your coins anytime you wish, but it is always good to wait for the best moment before you sell your coins because the prices of these coins do fluctuate with time, and the best time to sell is when the price is up.
Due to the fact that cryptos are traded online, there is a financial risk that every trader has to watch out for – which is the activities of fraudsters.
There are so many people online who will deceive you into trading your coins with them, but they will end up defrauding you.
It is important to understand that there are many cryptocurrencies out there, so you need to also look out for the best one to deal in at any given time.
For instance, bitcoins are highly-priced currently, which means you might experience difficulty buying bitcoins.
However, you can purchase Ethereum or Litecoin instead.
By and large, if you want to make money by trading cryptocurrencies, always go through a trusted and reputable exchange, and also back up your digital wallet.
Receive Payment in Cryptocurrency
Another way to make money with cryptocurrency, other than trading coins, is to accept cryptos for payment.
If you have an online platform where you sell products or services, you may choose to accept payments through crypto coins, provided you are dealing with customers who are willing to pay via these means.
You will need to create a digital wallet, with a trusted exchange, to facilitate these payments – so that your customers can transfer the coins through the blockchain into your wallet.
In order to make this work well, you will need to calculate the corresponding cost of the products you've sold or the services you've rendered in the present cryptocurrency value.
If you want to receive Bitcoins for payments, you may ask for one-fourth or one-sixth of a Bitcoin, or any fraction of Bitcoin as the case may be, depending on the product or service sold.
Other coins like Ethereum are less valuable than Bitcoin, and you may ask for one or three ETH if you were to be paid using Ethereum.
The idea is to receive the payment in cryptocurrency form, and then hold on to them in your wallet, so that you can sell them for U.S. dollars when the price goes up.
If you receive a product payment today, and you leave it in your digital wallet for some time, you may sell such coins whenever you wish to at twice the amount you received initially.
This is a great way to increase your profits, and improve your business.
Mine your own cryptocurrency
 Do you know you can mine your own coins? Yes you can – although, we are not in the age where you could just mine your own coins at home using your computer.
But, if you can invest in what is known as "graphic cards", and put the necessary setup in place, you could stand a chance at mining your own coins.
However, some coins like Litecoins are easier to mine than some other coins like Bitcoins.
But, coins like litecoins are not in high demand, so you might have difficulty selling them.
In the end, regardless of the way you choose to make money with cryptocurrency, what is important is that you have to understand the market fluctuations well – so that you would know when to sell, and when to buy. And also when to mine, and what to mine.