What Is A People Search Engine?
In this digital era, nearly everyone has some kind of online presence. Even those who don't use the internet frequently have left their digital footprints on the web at some point in their life. Therefore, the internet remains the go-to destination if you're looking for credible information about people.
But the process of searching for people on the internet is not a walk in the park. That's especially considering that there are probably thousands of people with the same name, face, and details as the person you're looking for. Fortunately, there are online services that make the experience of finding people on the internet fun and hassle-free. These services are technically known as people search engines.
We've prepared a list of the 12 most reliable search engines for locating people on the vast landscape that is the World Wide Web.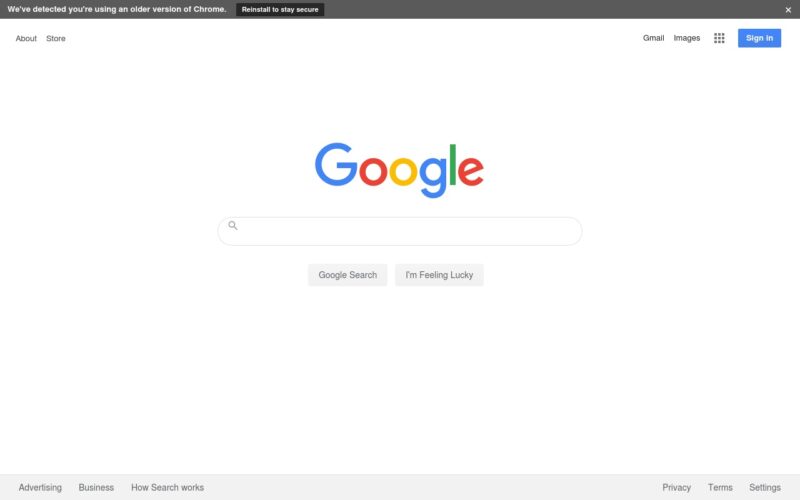 Google needs no introduction. Over the years, Google has enjoyed the prestigious title as the most popular and reliable search engine. In addition to helping you find useful research information, press releases, and trending news on the internet, you can also use Google to locate someone online.
Tracking someone down using Google is a hassle-free process. All you need to do is enclose the person's official names in quotes, such as "Andrew Lee Washington."
Remember, knowing the person's full name is important as there are probably millions of other people going by the same name. To add more precision to Google's search results, include a short detail about the person and ensure these are details that they probably left online. So, if Andrew Lee Washington operated a legal consultancy firm, you can consider searching for "Andrew Lee Washington" legal consultant.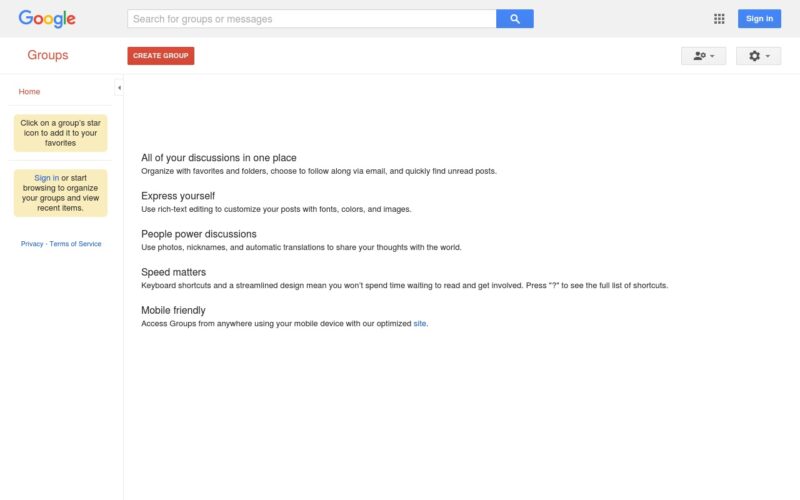 If you find the process of searching for a person using the Google search engine a bit tedious, you can consider using Google Groups instead. The tool maintains a database of more than 800 million Usenet messages in an archive that dates back to 1981.
That makes it the perfect online people finder for those who used the internet during its nascent years and way before the explosion of major search engines like Google. However, the person you're searching for must have used Usenet channels for them to have left their footprints online.
The best thing about Pipl People Search is that it doesn't just trawl popular social media networking platforms. Instead, it conducts a deeper web search on the lesser-known sites to reveal information about the person you're searching for.
Pipl People Search will pull details from media-sharing platforms like Soundcloud, job search websites like Upwork, and other miscellaneous sites where the person you're searching for may have visited.
It also pulls up crucial information like phone numbers, street addresses, family members, and official documents the person may have been mentioned in. The only drawback with this people search engine is that you must sign in to enjoy its services.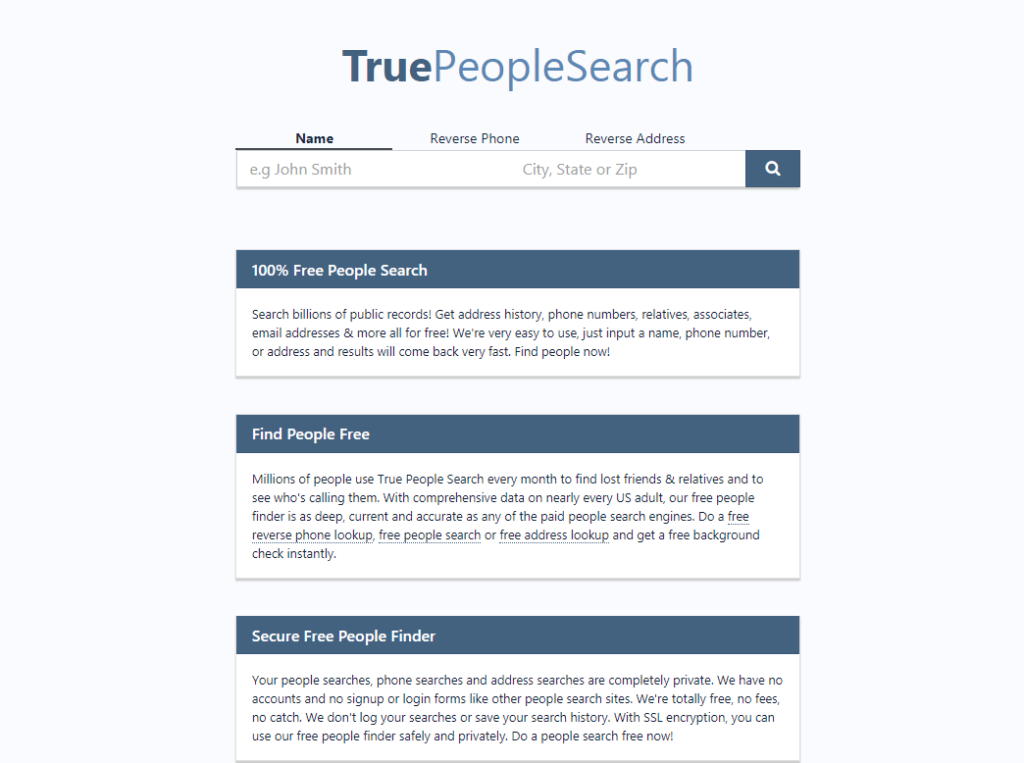 TruePeopleSearch offers online people-finder services that are a bit skewed in favor of North American residents. However, considering its efficiency, that's by no means a deal-breaker. If you're based in the U.S, using TruePeopleSearch is as easy as typing the name and state of residence of the person you're searching for.
The search engine will pull up some amazing details of the person, including their phone numbers and previous addresses. TruePeopleSearch has a "Possible Associates" section where you can locate the person's past college roommates, work colleagues, and other crucial information.
True to its name, Criminal Searches grants you access to the criminal records of the person you're searching for using any information that you already know about them. The search engine pulls up all sorts of criminal offenses, ranging from misdemeanors like basic traffic offenses to felonies like homicides.
Criminal Searches is recommended for law enforcement authorities and private investigators. It's also useful when you're simply trying to understand the criminal background of people in your neighborhood, a potential date, or a potential online client.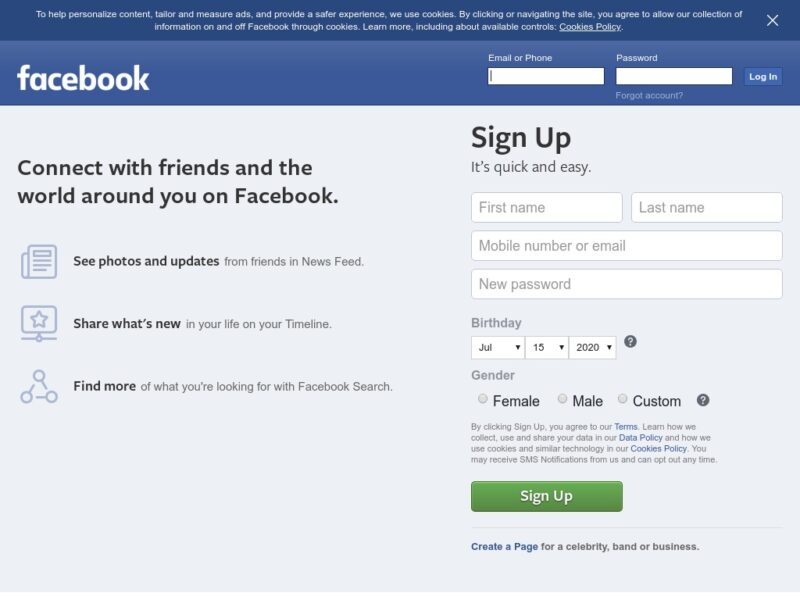 The world's largest social media platform is undoubtedly one of the best places to locate people on the internet. Facebook implements a powerful search function that helps you to find people who are members of the platform.
You can even locate someone who was named in a Facebook post or comment even if they're not necessarily on the platform, then take up your search from there. And if the person you're looking for is somewhat related to you or your Facebook friends, you'll find them a lot easier on the 'Friends You May Know' section.
LinkedIn is another popular social media networking site that also allows you to find people on the internet. But in terms of popularity, LinkedIn doesn't rival Facebook or close Facebook competitors like Twitter and Instagram. So, how did it end up on this list? Well, the site is an excellent resource for finding people based on their professional credentials.
As a career-centered alternative to other social media platforms, LinkedIn allows you to find people if you know information about their professional background. For instance, you can track someone down if you know the high school and college they graduated from, where they've previously worked, and other official undertakings they've been involved in before.
TruthFinder lets you locate someone online when you only know their name and not necessarily other details like their location or contact information. The service is available in both freemium and premium plans. And though it takes up about fifteen minutes to complete the entire search, it's worth the wait.
During those fifteen minutes, TruthFinder will begin by searching the person based on their arrest and criminal records, court records and judgments, assets, online profiles, phone numbers, address information, and relatives.
After that, the search engine will embark on an advanced search for information relating to the person's professional and educational background, email address, government watch list records, death records, etc.

BeenVerified trawls different websites to gather all kinds of information on the person you're searching for. Just like TruthFinder, this platform is more efficient if you purchase the paid version.
Also, the search process takes a few minutes, during which BeenVerified tries to track information about the person's physical addresses, contact information like phone number and email addresses, criminal records, etc.
One thing you'll love about this online people-finder service is that it can locate a person based on any information you have on them. That includes their official names, online usernames, contact information, physical addresses, and even organizations they've previously been associated with.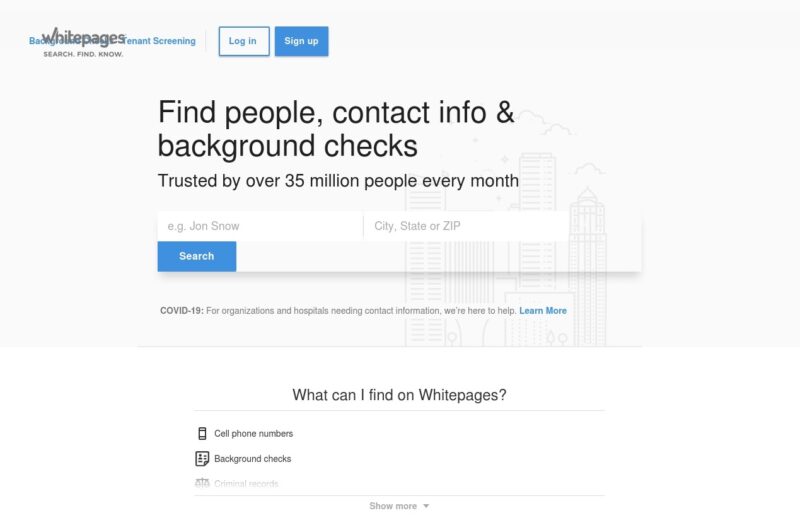 Whitepages is yet another perfect online people finder service that tracks more than just a person's social and professional details. Using this people search engine, you can also learn more about a person's criminal records, liens and judgments, assets and properties, etc. And if you're only interested in their social and professional information, Whitepages delivers too.
It will pull up information relating to the person's family members, business associates, current contact details, and even social media presence. Though you get better search results when you pay the $19.95 monthly subscription, Whitepages will still give you details like contact information, current residence, and relatives free of charge. Also note that you must be a U.S resident to enjoy the premium services.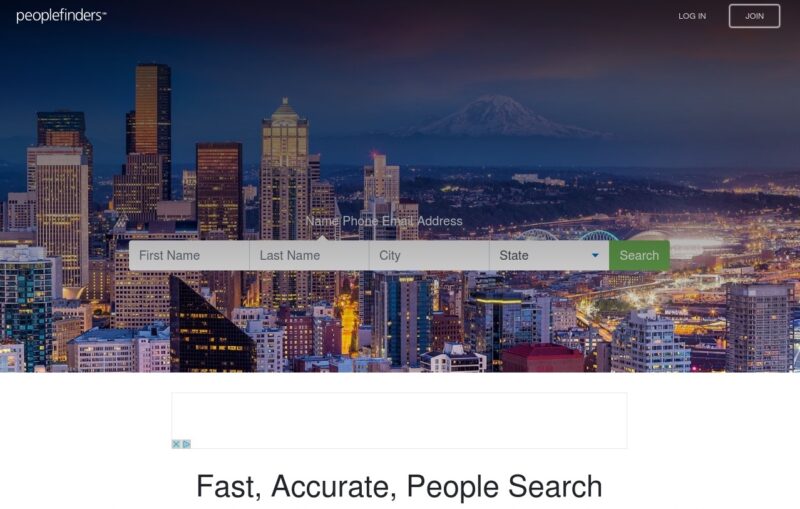 If you're looking for an online people finder service that delivers reliable reports and is relatively affordable, look no further than PeopleFinders. In addition to its cost-effectiveness, PeopleFinders is also kind enough to let you know the details it was able to find and what it didn't find before making your payment. And at a small extra fee, you can have the report emailed to an address of your choice for future reference.
The basic plan covers details like a person's age, relatives, aliases, and the first few digits of their phone number. If you pay for the full background report, you can view information on the person's current address and prior addresses, neighbors, full contact information, assets and property, marital status, and criminal records.
The last people search engine on our list is geared towards tracing people based on their genealogical records. Using FamilyTreeNow, you can research a person's genealogical history in a bid to establish familial links. The search engine allows you to hone in on a person even when you know quite little about them, provided that you can connect them to a specific family tree.
It's even easier to find a person using FamilyTreeNow if they share blood relations with notable people. However, before using this search engine, note that most of the details it pulls up might be related to people who are alive.
Conclusion
Tracking down a person on the internet has never been easier. With a few details about them, you can leverage any of the above online people search engines to find where they are and what they've been up to.