Last Updated on January 17, 2022
The blockchain technology gained a lot of popularity after giving birth to cryptocurrencies like bitcoin. Did you know, however, that the scope of blockchain applications goes way beyond currency creation?
The term blockchain technology refers to clusters of data managed by multiple computers in a network. Each of these data clusters (blocks) is secured and bound to other blocks via cryptographic principles. The network has no central authority and the information is open for public examination.
Hence, blockchain technology is a great solution for data verification, authentication, and record-keeping.
Blockchain is gaining more and more popularity every single day. Spending on blockchain solutions is anticipated to grow from 1.5 billion dollars in 2018 to over 11.7 billion dollars in 2022. The technology is incredibly versatile and adaptable, which turns it into a great match for an array of sectors.
Could dating be one of the fields impacted by the blockchain technology?
There's already some evidence that dating and blockchain technologies are a match made in heaven. In fact, blockchain-based dating apps already exist.
The Rise of Blockchain-Based Dating Apps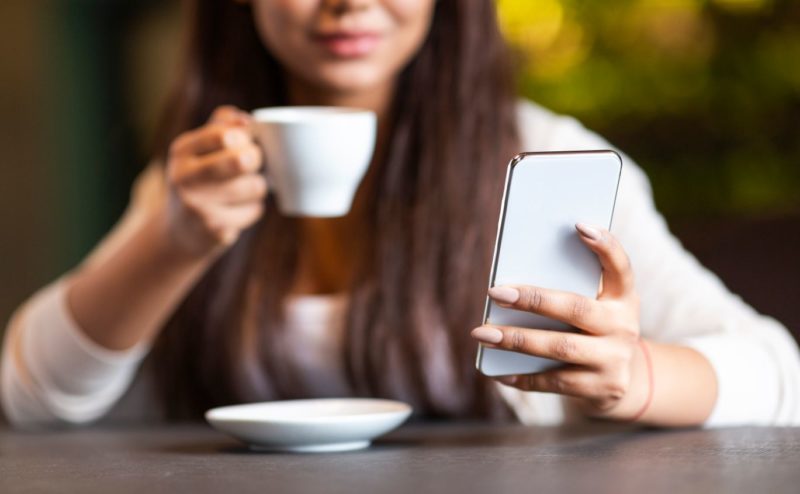 The traditional dating website has already undergone a transformation. Mobile browsing and dating apps have taken virtual romance seeking to the next level.
It's easy to see just how lucrative the niche is.
Dating apps are already generating a ton of revenue and the profit will grow at 25 percent until the end of 2020 according to some predictions. In the period from 2013 to 2015, online dating usage tripled in the 18 to 24 age group. While it's not surprising that young people are on dating apps, market research companies have also found out that older generations are also being drawn to virtual dating possibilities.
One in 10 adults in the US spends more than an hour per day on dating apps. It's also interesting to point out that the share of 50 and 60-year-old individuals using such an application has nearly doubled over the course of several years.
People are looking for fun, quick hookups, friendship, and life partners. Dating apps can offer all of these opportunities.
The addition of blockchain technology to dating apps addresses some of the common problems users face today when relying on such tools. A few of the most common issues quoted by dating app users include transparency issues, data security, privacy, and fraudulent activities.
The decentralized nature of blockchain technology provides a perfect solution for all of these issues.
How Blockchain Technology Can Transform Online Dating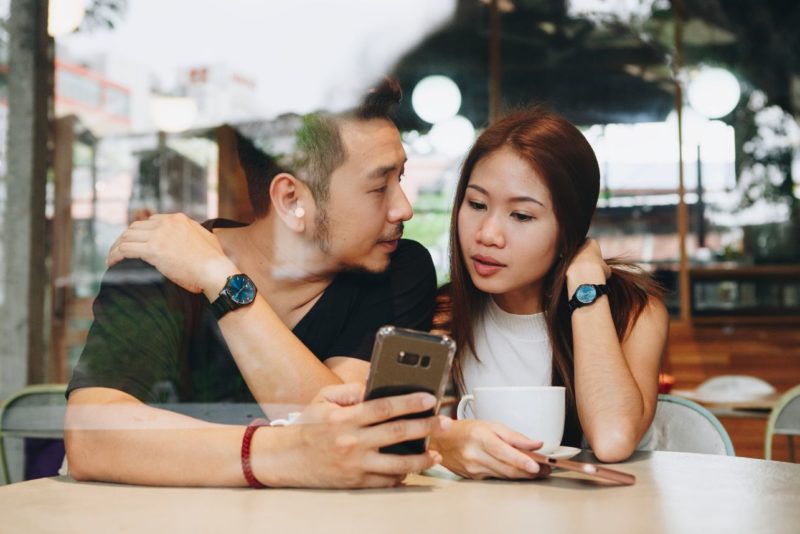 The blockchain technology is built on the premise of full transparency and visibility.
It can be used to verify the identity of dating app users without having an impact on their privacy (remember the decentralized nature of the blockchain technology?). Information can easily be shared in the peer-to-peer system while the original user still remains an anonymous entity.
Pictures can be verified and time-stamped. This means that people will no longer have to wonder whether their match looks as good in real life as in a profile picture.
This is just one of the possibilities.
Imagine blockchain-based matching algorithms. There could be incentives and rewards for those who are active and genuine in their quest for love. Crypto-based sanctions could also be utilized to punish fraudulent activity, bullying or aggressive behavior.
An incentives-based system could increase compliance and boost the success rate of the matches being made.
There are already decentralized dating communities out there that do effective identity verification, prevent fraudulent activity and deliver an incentive-based experience that can benefit every single member of the network.
A New Online Dating Revolution?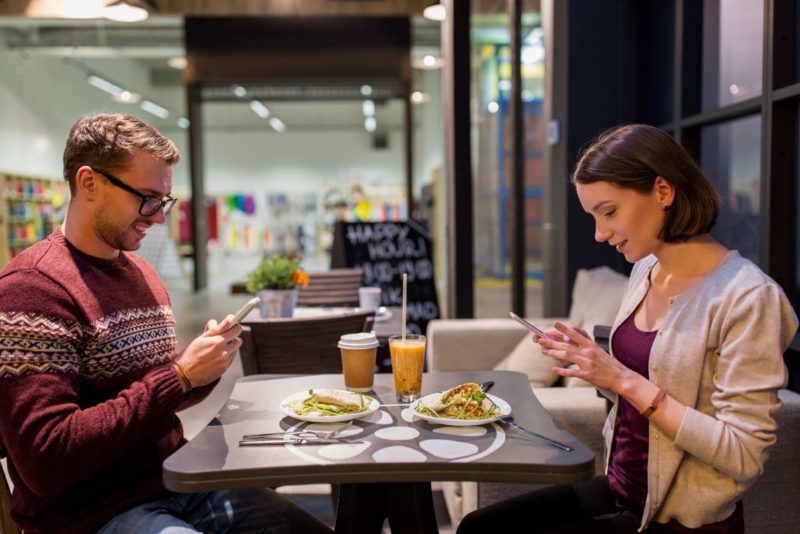 Online dating in itself revolutionized the quest for love. It gave people a whole host of new opportunities to find similar-minded individuals and romantic matches.
The online dating world, however, is about to be transformed itself.
Awkward interactions and failed matches are a real thing. These could possibly become extinct in the very near future due to artificial intelligence matching algorithms and blockchain solutions for identity verification.
Imagine having a guarantee that the person you're talking to is the exact same person described in their online dating profile. This would become possible shortly. Several dating apps and communities based on the blockchain technology are already experimenting with peer-to-peer verification processes.
The results seem to be promising.
Blockchain technologies are also likely to put some of the power in the hands of people. The dating algorithm wouldn't be the only one that future generations would rely on to find a match.
Ponder is an example of such a blockchain-based innovative dating solution.
Not only does Ponder allow people to find matches, but it also gives members of the network an opportunity to act as matchmakers. This dynamic allows members of the network to connect others who seem to have something in common.
Adding human judgment to the mix could result in more successful matches than ever before.
Those who are helpful and who manage to create successful matches are obviously going to be rewarded. Thus, incentives for active participation make dating communities more dynamic, more exciting and much more effective.
Online dating was originally viewed with skepticism. Many people refused to give it a try because they were afraid of the new opportunities, they were afraid of opening up to strangers and they definitely worried about getting scammed.
We're naturally wired to question things that we're unfamiliar with.
Thus, blockchain-based dating applications are still perceived as quite new. Some digital tech experts don't believe in the power of blockchain to solve the dating challenges of today. Others give the technology much higher power than it has.
The truth of the matter is that we'll have to wait and see whether blockchain can make online dating more transparent and 100 percent scam-free.
For the time being, blockchain technologies are bringing some fun and cool developments to the virtual dating scene. That's obviously a great start and a small example of the technology's potential. Chances are that things will become even more diversified and exciting in the future.