Last Updated on March 8, 2022
For any designer, developer, artist, or photographer, having an efficient way of showcasing their work is just as important as the work itself. After all, their work has its own message and story to tell, and without having the ability to share this with its intended audience, then the work of art's purpose is defeated.
Sure, a lot of them have physical galleries or albums that allow them to let the intended viewer experience the emotions that each work of art invokes through an actual encounter. But what about those who do not have an easy access to your physical location?
This is what makes digital portfolios a default must-have for any artist, designer, developer, or photographer.
Creating an Effective Digital Portfolio
Considering the fact that your digital portfolio is something that could decide how further your career or talent will go, creating an effective one should be a top priority. Your digital portfolio should not be a mere dumping site for completed work. Instead, it should be a page that speaks about who you truly are as a creative worker.
Your digital portfolio should be a mix of contracted projects and your own personal masterpieces. This way, you show how well you deliver end results with the client's demands and requirements in mind, while also giving people a glimpse of your personal style and character.
If you have previous work that you are not 100% proud of, then don't include it. If you don't trust the output, it will reflect on your overall image and could taint what immaculate façade you already have. Don't worry, everybody has a few works where artists feel that they were not able to give their all – it's about how you highlight the better ones that's important.
Make sure that your portfolio is well-organized as well. You cannot just randomly post different projects together. Think about what your specialization truly is. If you believe your strongest suit is logo-making for example, make sure the page containing the logos you worked on is highlighted.
When you do it this way, potential clients will easily see what they are looking for and you immediately reel them in the first few seconds they reach your homepage.
Free Online Portfolio Websites
To help you get started on your digital portfolio, we have listed 20 online portfolio websites that allow you to display your work for free: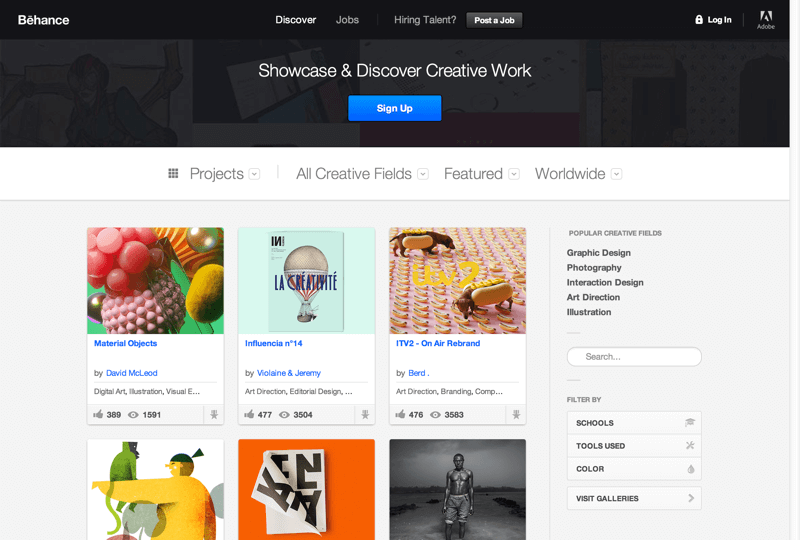 Owned by Adobe, Behance is one of the biggest online platforms to showcase & discover creative work.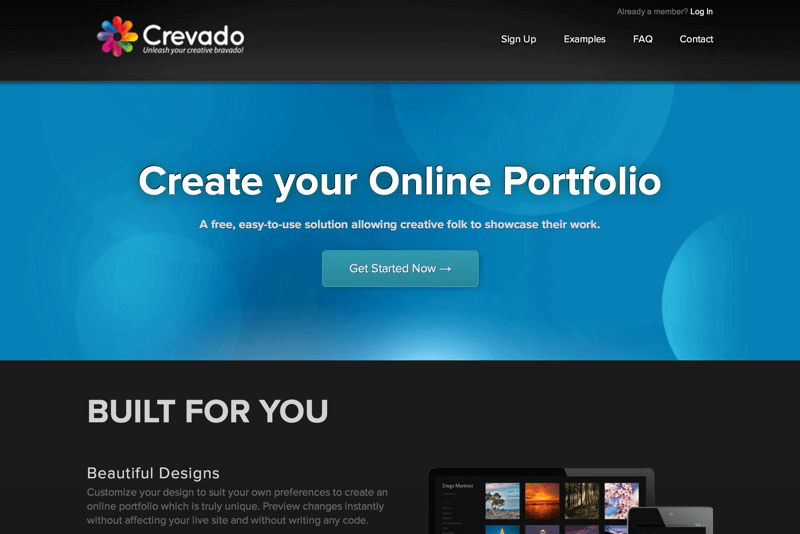 An easy to use solution for creating your online portfolio.
Create a free portfolio website that will be searched by the best companies around the world.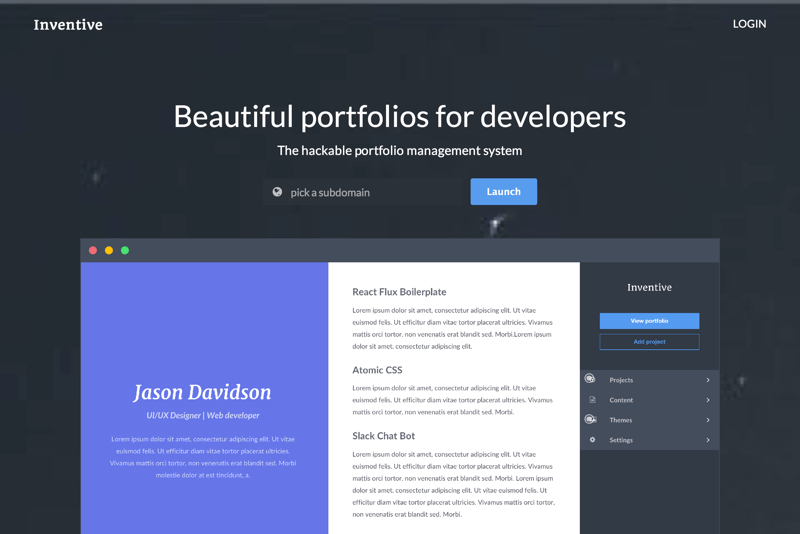 Beautiful portfolios for busy developers and designers.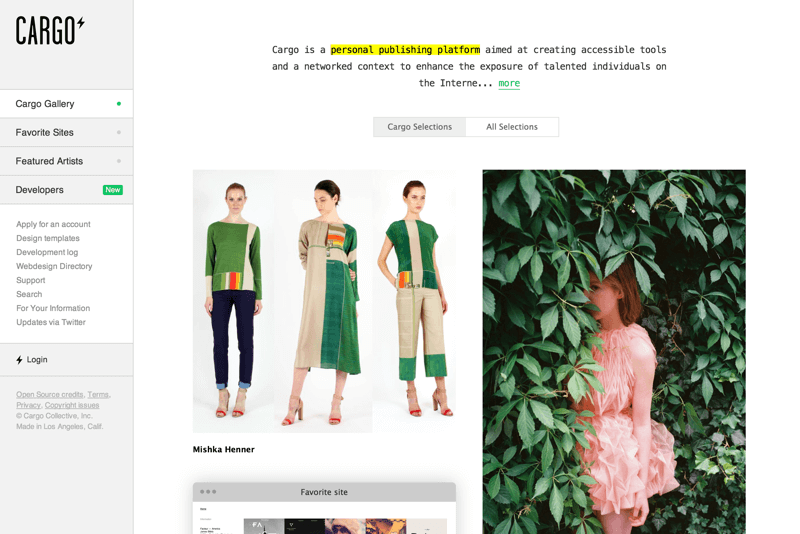 A personal publishing platform for talented creatives.
Assemble a gorgeous portfolio in just a few minutes.
Students and professionals from around the world use Coroflot to host their portfolios and showcase their work.
A really easy online portfolio for creatives.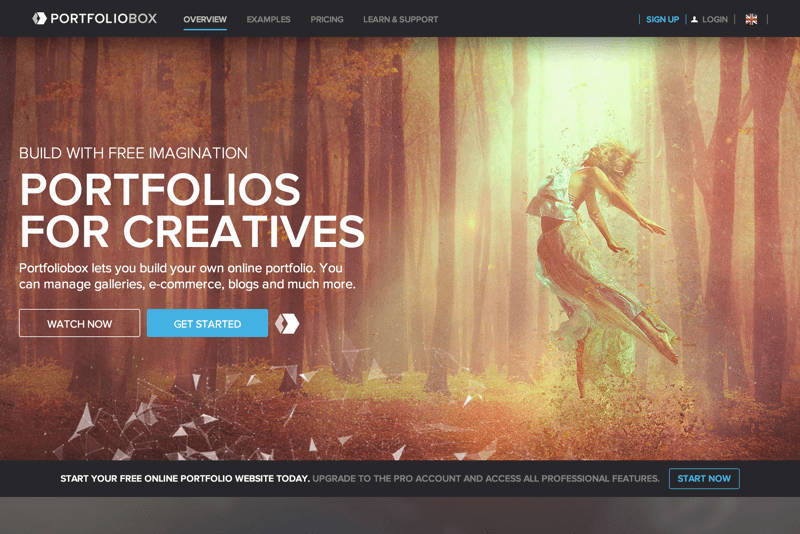 Portfoliobox lets you build your own online portfolio. You can manage galleries, e-commerce, blogs and much more.
Instant design portfolios via Dribbble.
Create a beautiful portfolio in less than 5 minutes.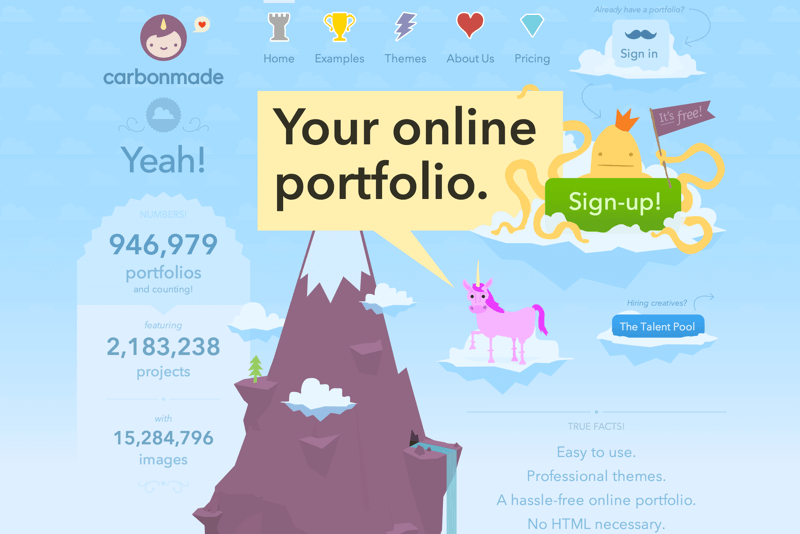 A simple and modern online portfolio builder.
Create a simple portfolio or blog.
Create a gorgeous, mobile optimized website in minutes. No code or design needed.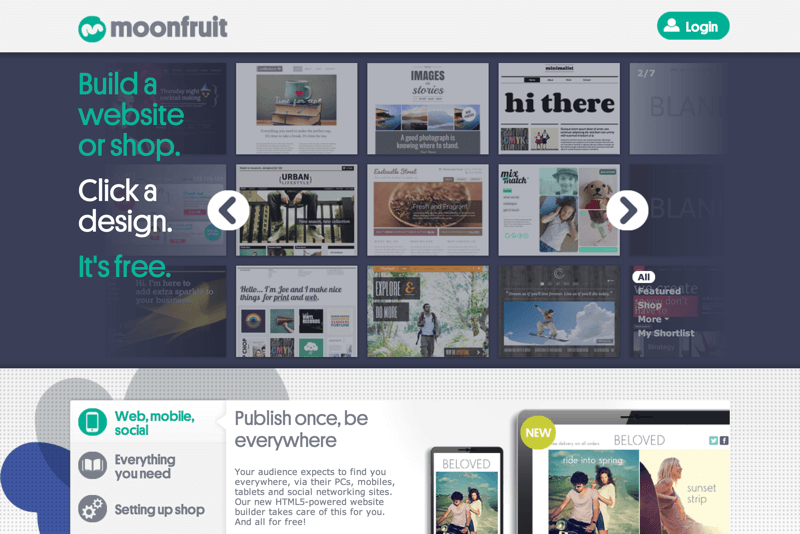 Moonfruit lets you customize the style and layout of your site so that it reflects your brand without you having to understand any coding, HTML or CSS. Your sites are optimised for web and mobile.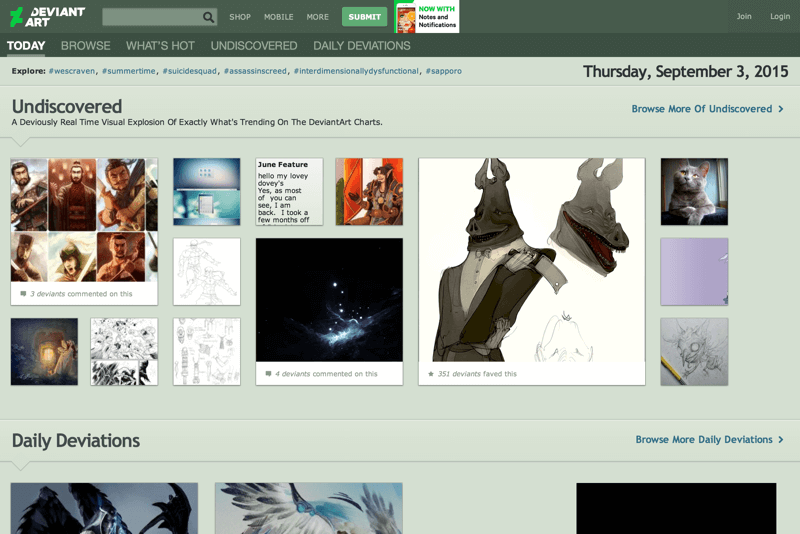 One of the largest online art communities for artists and art enthusiasts.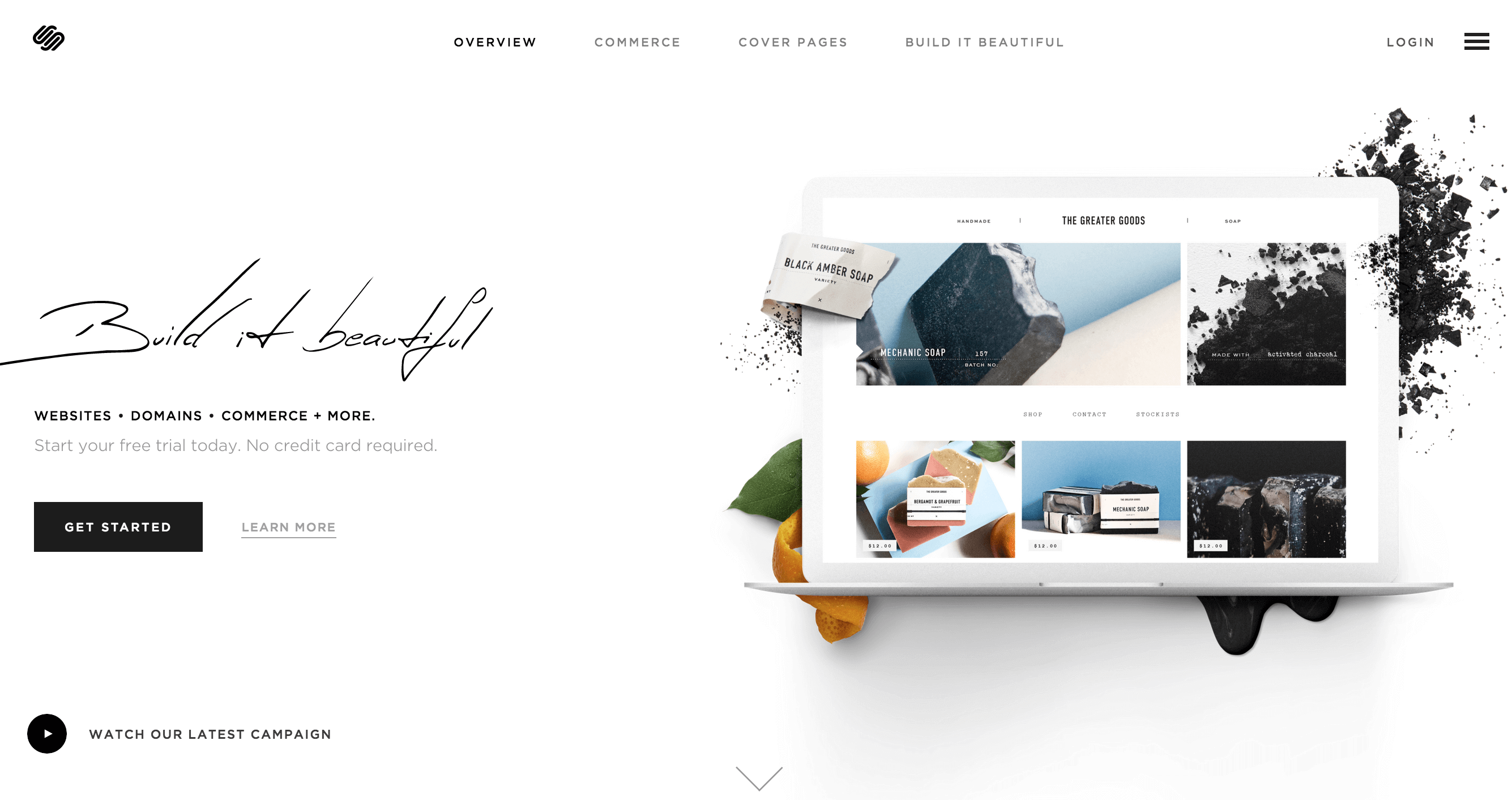 Create beautiful websites and blogs easily. One of the best website builder out there.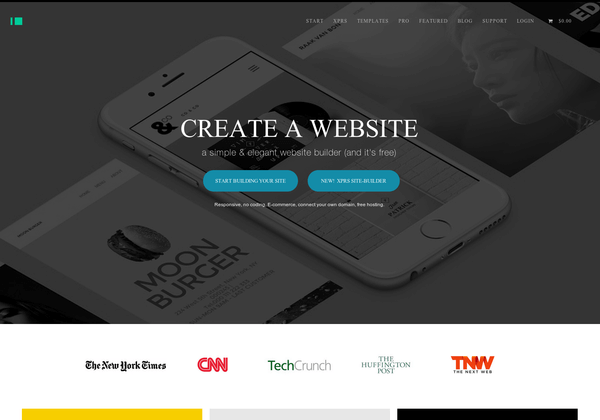 Build a responsive website without coding.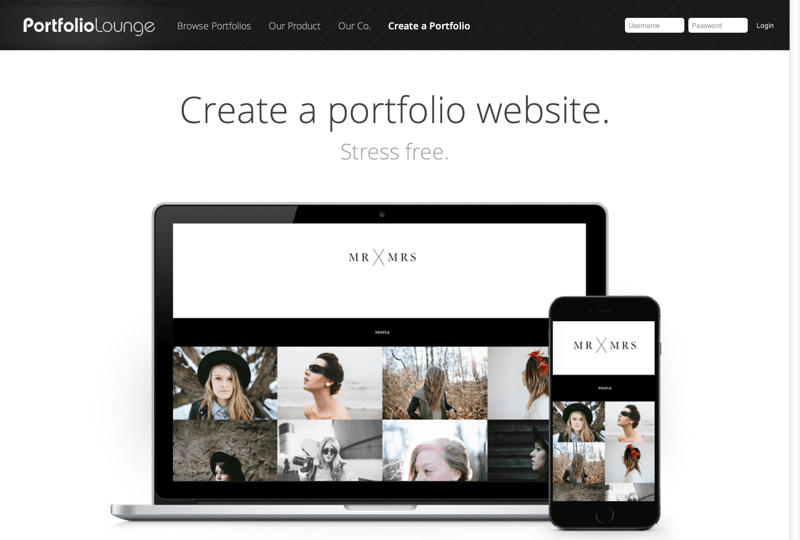 A simple way to create and manage your photography or design portfolio.
Create a free website with a custom drag and drop builder, no coding skills needed.