Last Updated on March 8, 2022
With the New Year just around the corner, there's no better time to update your home ready for the year ahead. With a few decorating hacks, your home can look fresher and brighter; with air filter coupon codes, you don't need to break the bank in the process.
Here are six tips to help you instantly upgrade your property and give it a new lease of life.
Disguise What You Can't Replace
Sometimes it is the larger furniture in our homes that is bringing down the overall look of a room, but these items can be expensive to replace. Instead of buying a whole new sofa, for example, consider disguising it with a throw or new cushions. These textile items are cheaper to buy – or you can even make covers yourself – and freshen up the look of the room without you having to spend a fortune on new furniture.
Likewise, rugs can hide carpet if the flooring is looking tired and worn.
Use Wall Stencils
Wall stencils or decals are a great way of changing up the style of your room and they're really cheap and easy to use. You can even download printable wall stencils, giving you a wide range of options to choose from. This idea is particularly great for children's rooms, but it can be just as effective in living rooms, bathrooms and kitchens too.
You can let your creativity fly for just a few pounds and you'll be amazed at the difference it can make to the décor of your home.
Update Light Fixtures
Bring your lighting back up to date with a new light fixture. You may want to switch out the lamps in your living room for a more sophisticated look or change your pendant lighting for a stylish alternative. You can also add under cabinet lighting in your kitchen for a modern yet functional look.
There are countless options to choose from that provide an inexpensive way of changing the style of your property.
Change the Hardware in Your Kitchen or Bathroom
For a quick yet effective way of updating an entire room, invest in new hardware for your kitchen or bathroom. From new taps or cabinet and drawer handles or towel rails that coordinate with the door pulls, there are plenty of ways to change things up for just a few pounds. Plus, they are easy to replace so they're a great option for DIY amateurs who want a quick but efficient fix.
Change Your Entryway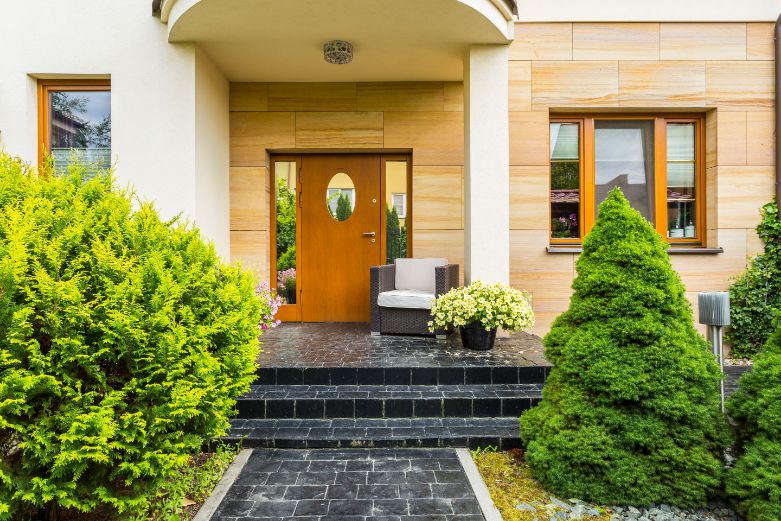 The entryway to your home should be welcoming and stylish, so if your front door is looking worse for wear, freshen it up with a coat of paint. You can add some bold color to the exterior of your home for a modern look or go neutral for something sophisticated and elegant. You could also consider adding plants or a new door knocker to add some creative touches to the space too.
Ditch the Clutter
Clutter can make your home look dowdy and cheap, so a great DIY hack to add to your to-do list is to have a clear out of things you don't need anymore, and hide the things you do want. From canvas boxes to under bed storage, putting your belongings out of sight will open up the space and help create a more expensive look.