Technological innovation is improving healthcare in many remarkable ways, including improving the rate of medical discoveries and the quality of doctor-patient relationships.
Technological innovation is making it easier for physicians to talk to each other and to treat illnesses, and technology has also made it easier for patients to find the right doctors and receive care quickly.
And technological innovation has made treatment more accessible for myriad diseases; made it far easier for hospitals to care for the sick; and made it far easier for the government healthcare agencies to control epidemics when there is a virus outbreak.
Here's a quick look at just some of the ways digital technologies are positively impacting healthcare.
Electronic Health Records
The most obvious benefit of digitization has been converting manual health records into electronic health records (EHR). This has made it easier for patients to share their medical health records with new doctors and for doctors to work with legible, updated patient information.
Although EHR technology is still not as sophisticated as a consumer-oriented technology, almost all hospitals now have basic electronic health records– although it took about a decade for hospitals to move away from their heavy reliance on paper-based documentation.
The Human Genome Project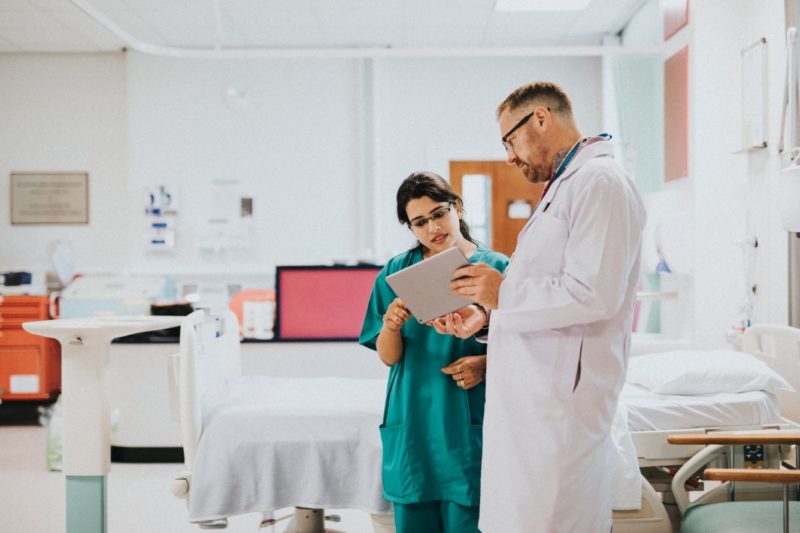 Lower-cost sequencing technology has made it easier for people to learn more about their own DNA.
The human genome, first sequenced in 2003, changed the study of genetics. The project to map out the human genome took 13 years, decoded 3 billion base pairs in human's 23 chromosomes, and cost $2.7 billion.
Besides making at-home DNA testing widespread, understanding the human genome will make it possible to correct genetic defects that create inherited diseases like Huntington's Disease. Research is continuing to advance knowledge about how to modify gene function and change DNA sequences.
Telecommunications Technology
Internet access plays a critical role in communication between healthcare professionals and their patients. Emails and VoIP video-based communications now make it easier for patients to make appointments or to get medical advice without having to go to a clinic.
Despite its enormous progress, the healthcare industry is moving at a slower pace than other industries enhanced by technology because of regulatory constraints. This is understandable because regulations are necessary to protect a patient's privacy rights.  The medical field needs many diverse regulations because it traffics in large amounts of private, sensitive information.
The Internet is also making it easier for doctors to talk to each other and mentor medical students. In fact, some online platforms now allow doctors to crowdsource a diagnosis when baffled by complicated medical cases.
Smarter Devices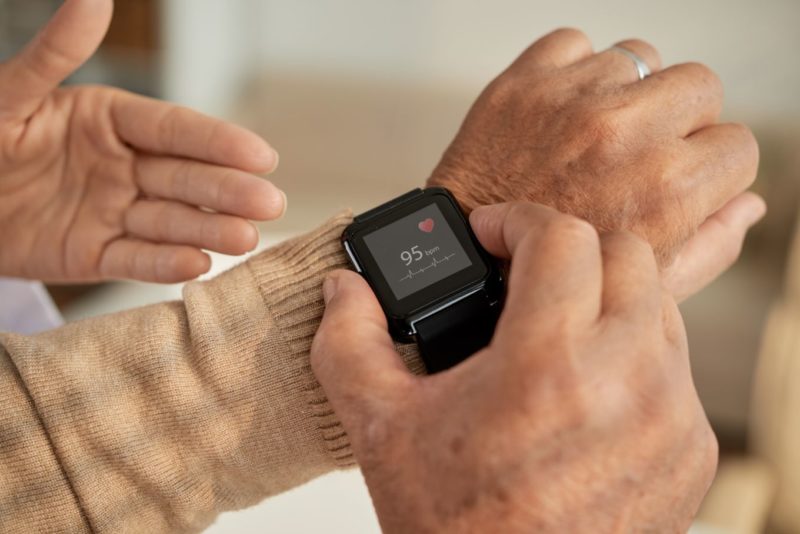 Smart devices like fitness trackers give people electronic tools to keep track of how much exercise they get each day and how much quality sleep they get at night.
There are also a variety of health apps that allow patients to take their own readings, such as measuring their own blood sugar levels or heart rates.
Medical Experiments
In the past, it would take years or months to conduct certain medical experiments. Now scientists can do in months what used to take years and do in weeks what used to take months.
Radical Improvements in Healthcare
The primary reason the healthcare industry has transformed over the past decade is because of innovative technological solutions occurring at a rapid rate.
The healthcare industry has had breakthroughs in how they collect data. It has had breakthroughs in how quickly and effectively it researches because of how efficiently computers can expedite information processing. And it has had breakthroughs in numerous medical devices–for instance, hearing aids are becoming less bulky and more effective.