Last Updated on March 8, 2022
Do you plan to wow your boss or professor with your project presentation? Or wish to have a movie marathon with your friends in your backyard? If so, you need a pico projector.
Digital projectors are used every day – at work, during an event, in school, in church. As the demand for these projectors grows, the models get smaller and smaller. Even play houses and cinemas now use small digital projectors. Not surprisingly, the demand for pico projectors has increased as well.
Pico projectors are sleek and small, making it easy to transport them. Regardless of their compact size, they provide high-quality brightness and resolution of the graphics you intend to project.
Although modest in size, the powerful pico projectors available today can work wonders in exhibiting every aspect of the presenter's business, whether these matters are portrayed in charts, maps, images, video clips or just about any medium.
The market is populated with many compact projectors, and possibly the most difficult choice is figuring out which pico projector will work effectively for you.
Pint-Sized Projectors
Pico projectors have received an abundance of suitable monikers in recent years, but none fits better than "pocket projector". Since the majority of these pico projectors can be perfectly tucked away like a smartphone hidden in a shirt pocket, they are deemed as the pint-sized alternatives of the larger ones usually present in home theaters.
Given that they can present photos and videos for on-the-go activities with charts and graphs for company or school presentations, pico projectors are regarded as multimedia display systems.
They've turned into a widely used option among consumers looking to purchase a handy and cost-effective device adaptable enough to provide a top-quality presentation anywhere.
However, it's important not to sacrifice a great viewing experience over the size of the device. The good thing is that most of today's top pico projectors present a sharp and vivid screen that completely belies the tiny frame and decent value of these portable devices.
Much like buying any consumer technology, assessing alternatives is an important part of the selection process. However, when looking at pico projectors, the one metric that matters the most is brightness.
Although the diminutive size of these units doesn't organically attain the same formidable, vibrant image of a typical projector, pico projectors can still provide the best image when the dimension is somewhere between 25 and 50 inches.
Auspiciously, the swift miniaturization of impressive engineering over the last five years helps to substantially enhance the image brightness provided by pico projectors.
And even though they're still not perfect for use in huge function rooms, they continue to be the best choice for several scenarios that don't need the level of lighting of an industrial-grade projector.
The level of brightness in projectors is calculated in Lumens, a measurement established by the American National Standards Institute (ANSI) to ascertain the regular power of a projected picture. A greater number indicates a brighter picture.
There are lots of excellent pico projectors to choose from nowadays, but the designs highlighted below are among the top choices for their particular display quality.
Piqo Pocket-sized Portable HD Projector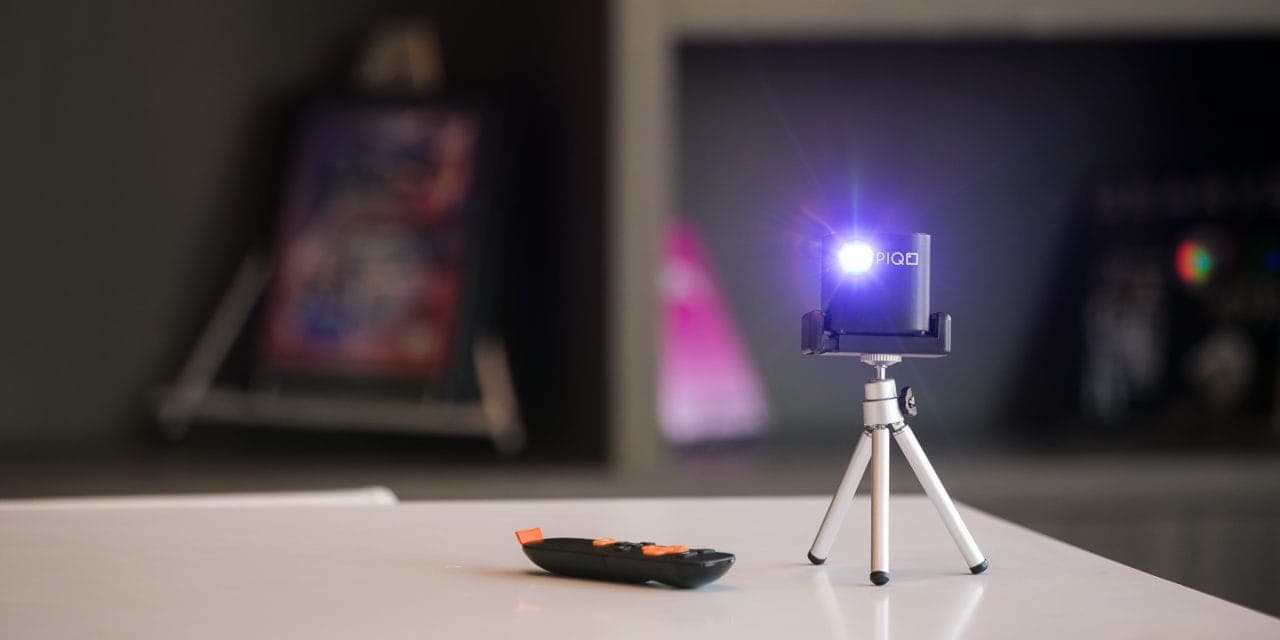 Here is the Piqo Pocket-sized Portable HD Projector. 2 inches were enough to create the smartest projector with a compact, durable and very intuitive design meaning you can enjoy its cinematic power and Hi-Fi speakers with your family and friends during your gatherings using any of the connectivity methods.
3M Streaming Projector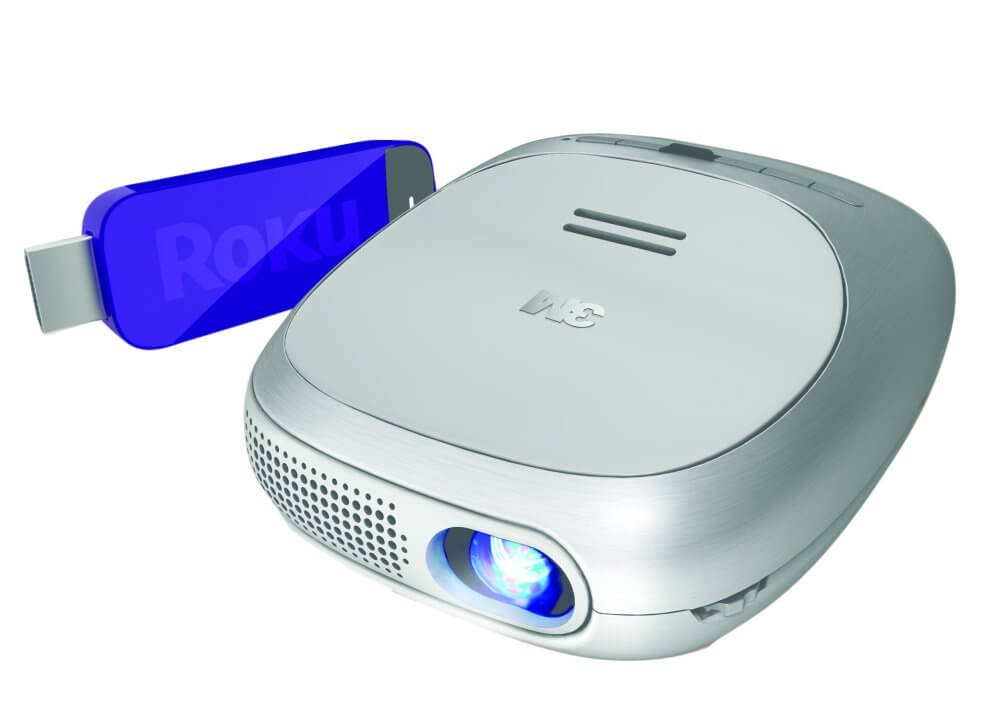 The 3M Streaming Projector offers a built-in Roku Streaming Stick in its streamlined, portable style. It also features an integrated dual-band WiFi.
It basically features a complete drive of a standalone Roku box which includes streaming apps such as Netflix, Hulu, and HBO Go. To make it more transportable, a built-in standard rechargeable battery is also included in the kit.
BenQ Joybee GP2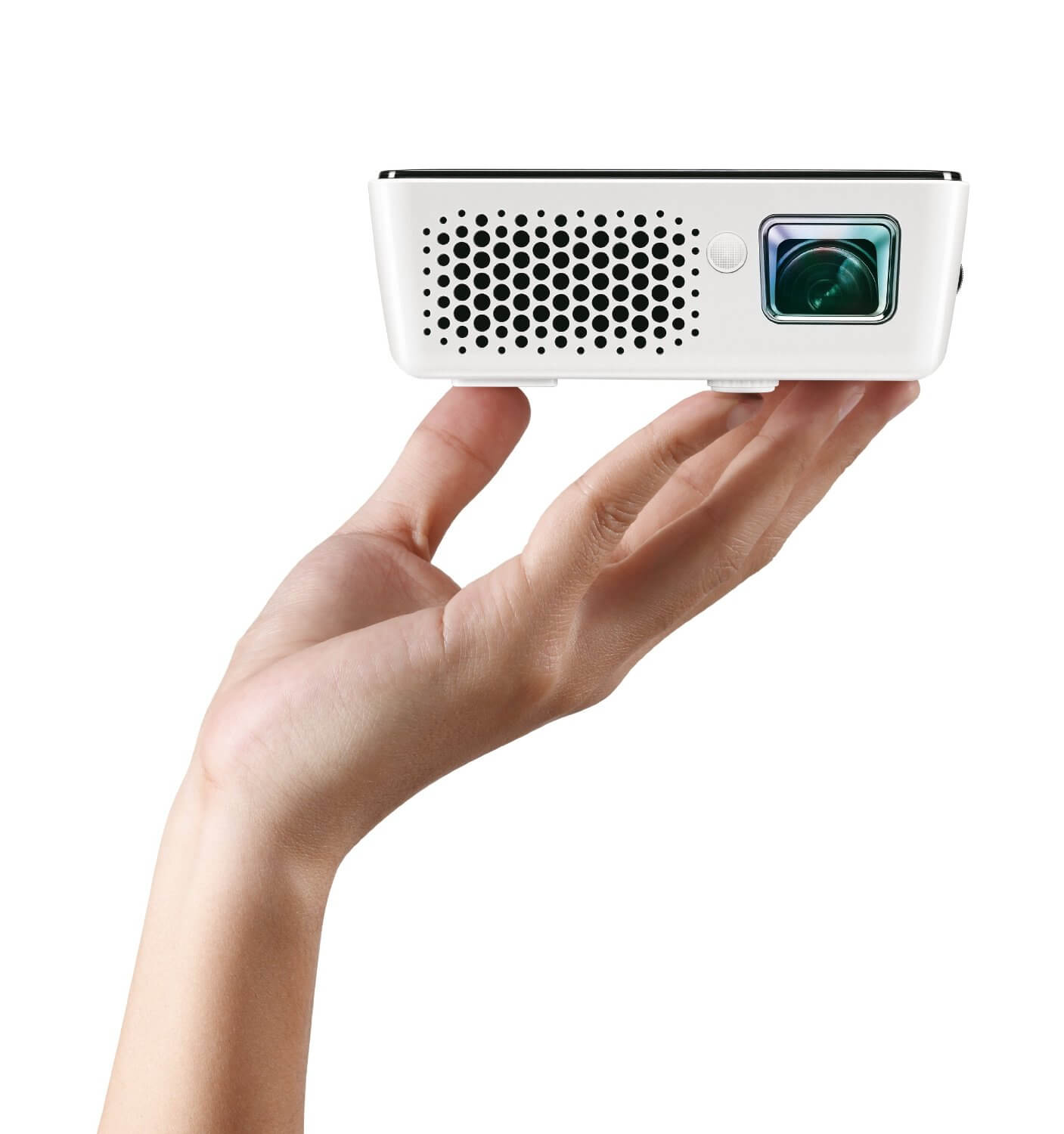 The BenQ Joybee GP2 palmtop projector is the upgraded version of Joybee GP1. The new version includes a number of agreeable features, including a higher level of brightness and resolution.
For utmost portability, it features an iPhone/iPod dock, a High-Def Multimedia Interface Port, and an extra SD-card slot.
Brookstone HDMI Pocket Projector Mobile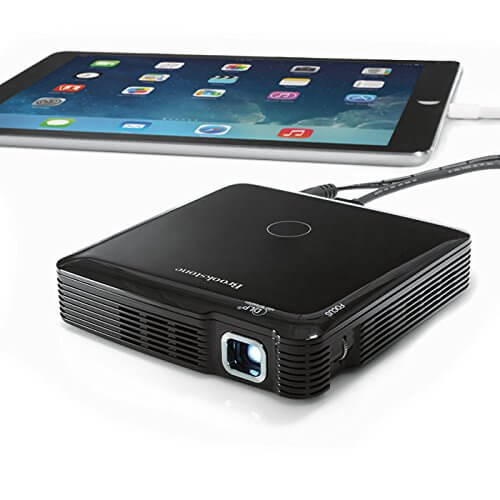 Described as a projector that is simply brilliant regardless of how it's used, the HDMI Pocket Projector offers a mega-bright feature up to 100 Lumens for roughly two hours on a single battery charge.
It also features an integrated focus wheel that enables its users to adjust its display for the best resolution. The dual speakers feature a volume control that can complement any video and audio file.
AAXA P4-X Pico Projector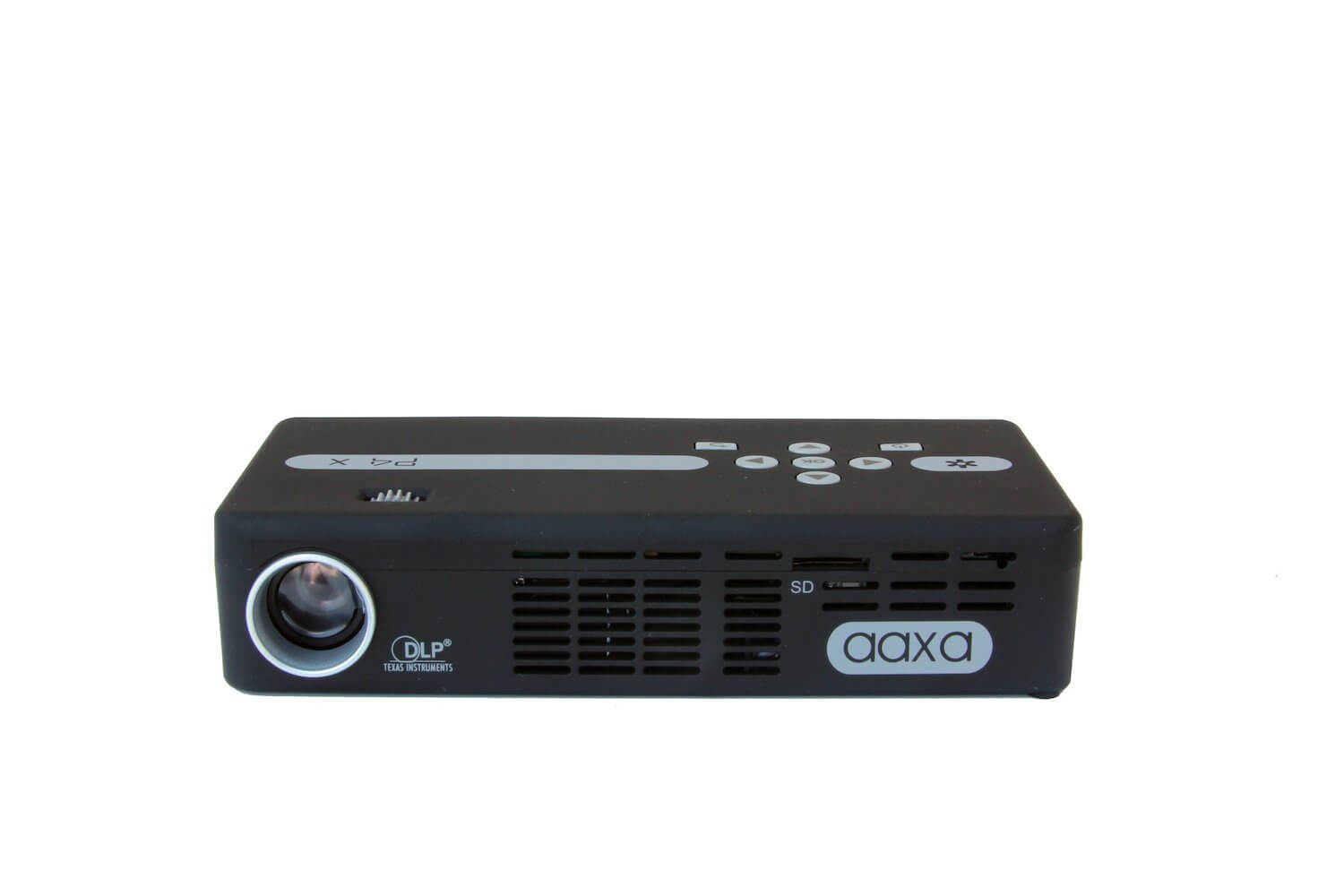 Manufactured by AAXA Technologies, the P4-X Pico Projector is considered as the world's brightest battery-powered projector. It offers up to 125 Lumens through a high-contrast optical motor. It also features 15,000 hour light emitting diodes and can generate a brilliant, vivid image of as much as 80 inches.
Celluon PicoPro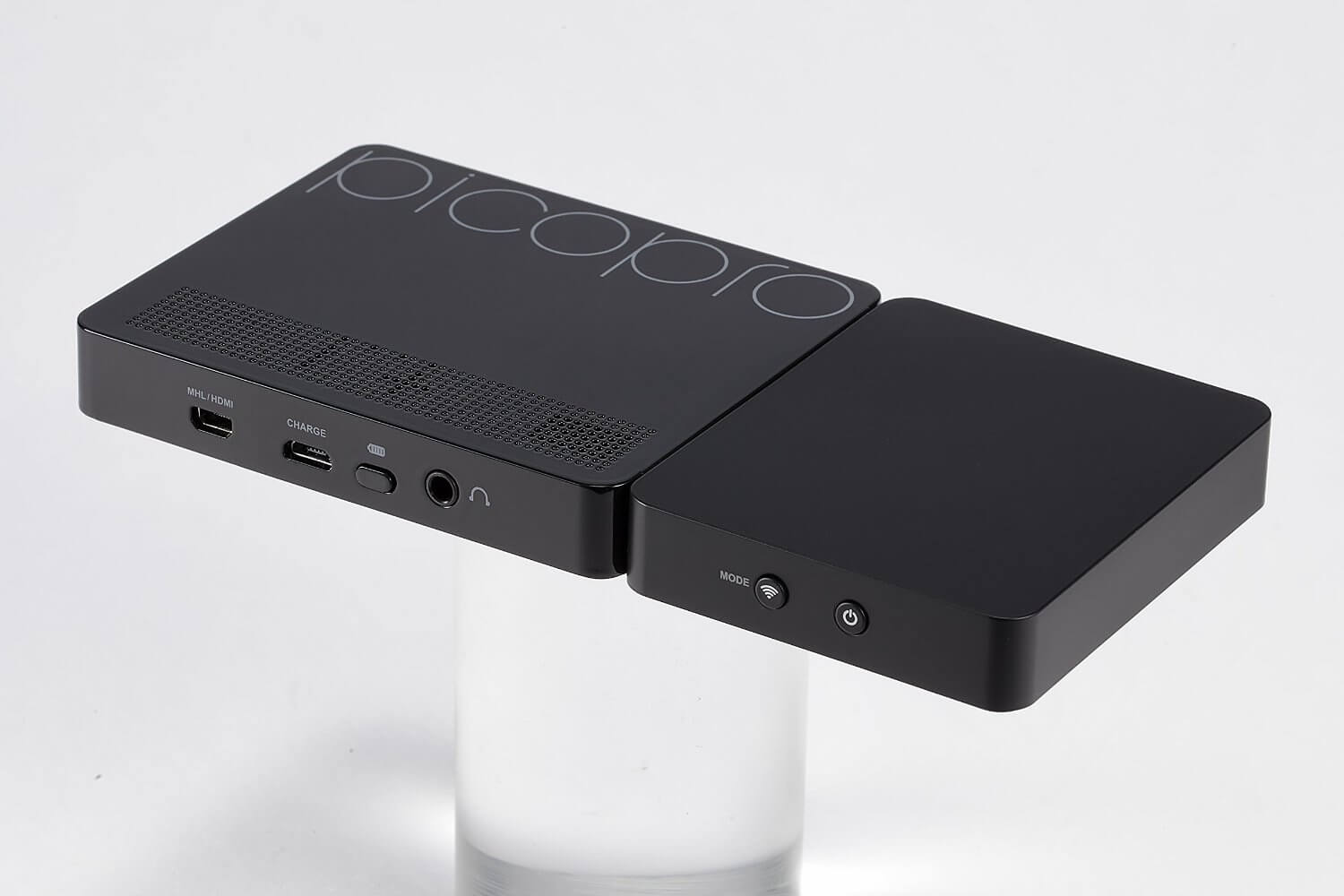 The Celluon PicoPro is among the most transportable projectors in the market today. Even with batteries, it only weighs seven ounces. It's compact enough to fit easily in a shirt pocket. Its best feature is projecting images straight from a mobile phone or tablet.